This past week, Eastmont High School held a drive-thru cap and gown photography session to prepare for their virtual graduation on June 5 and to have a celebration of sorts for the graduates.
I was able to photograph the first day of the three-day-long event.
Talking to administrators, I was able to get a good idea of what the process was and headed to a line of cars waiting their turn to drop off their seniors for the first of two photograph stations. That's where I found Audrie Benge standing through the sunroof of her car.
I waited for her to get to the front of the line and LeAnne Branam reached to give her an honor cord. I liked this moment as the ends of the chord swung in the air and both their facial reactions were very joyful.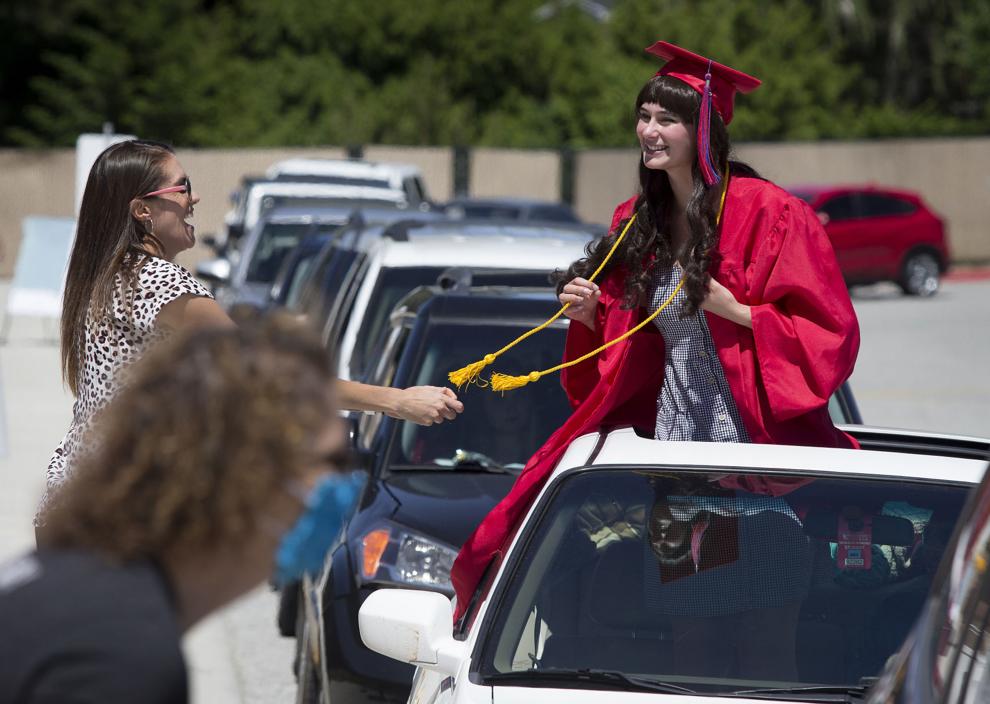 On assignments like these where a traditional event has been drastically changed, I look for moments that communicate the differences.
An overall photograph of the stage set up in front of the school where seniors received their diploma cover was on my mental checklist and I waited for a reaction from a graduate or in this case from the photographer.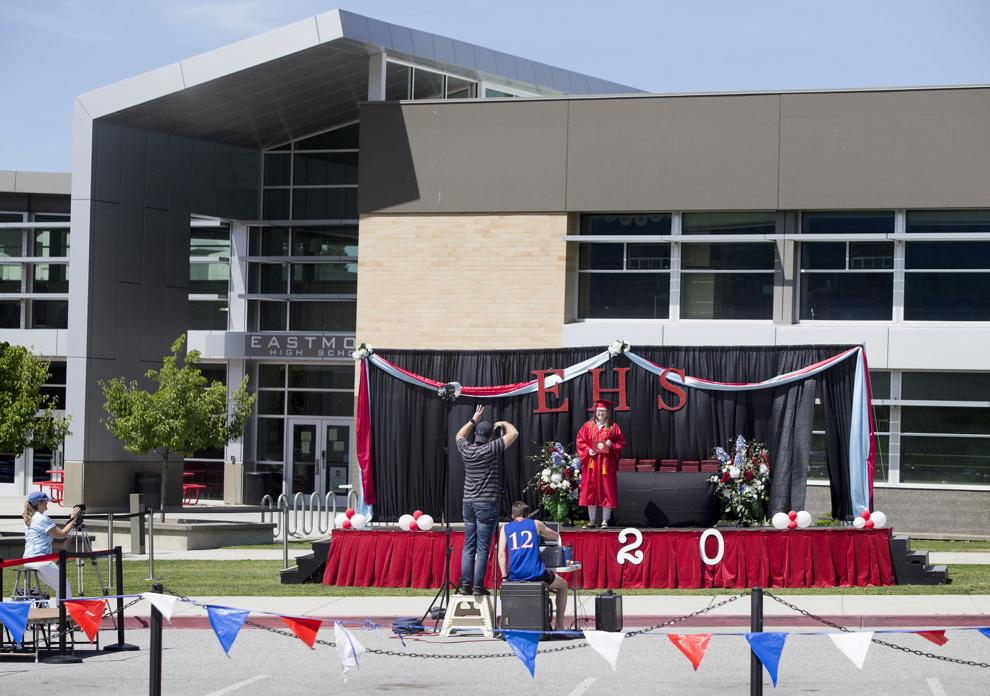 Then I moved to a spot pairing the stage image with a photograph of parents on a platform the school had set up to allow families to cheer their graduates.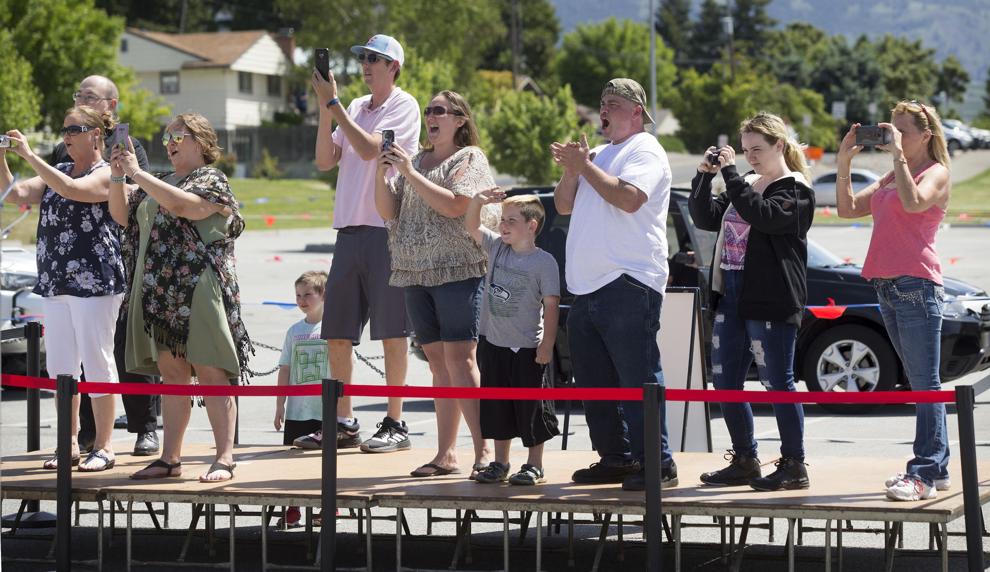 Other differences I noticed were a graduate bringing his dog to the stage and a group of relatives with their graduate in the back of a truck as they went through the process.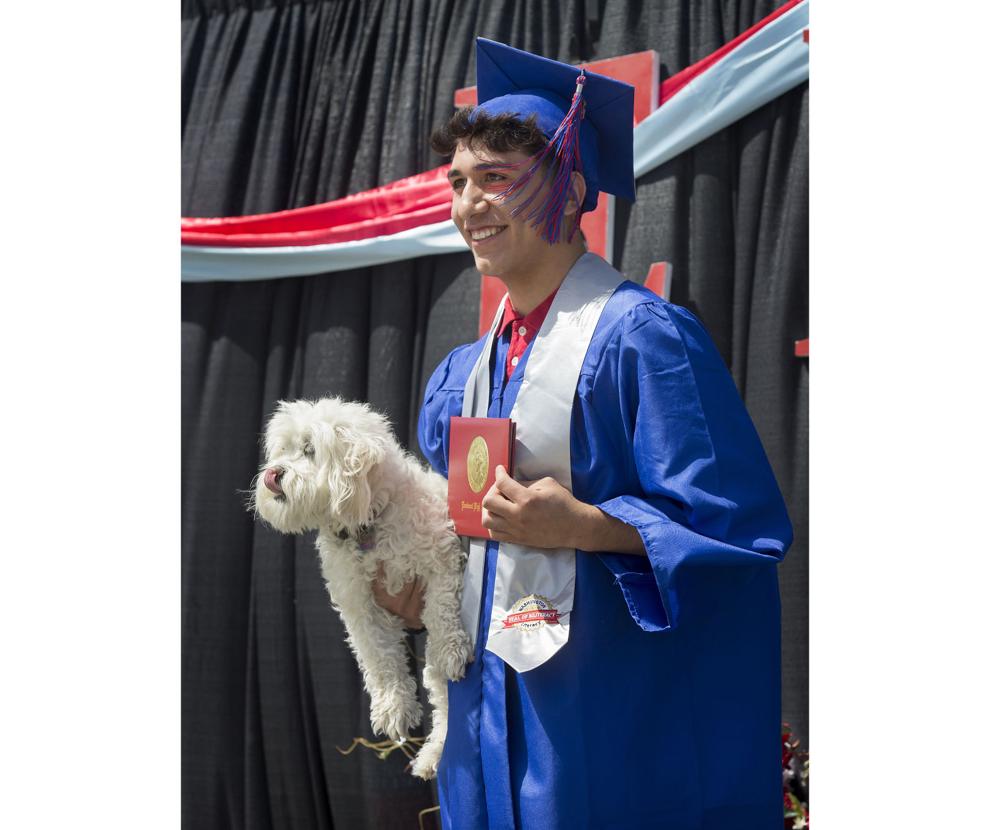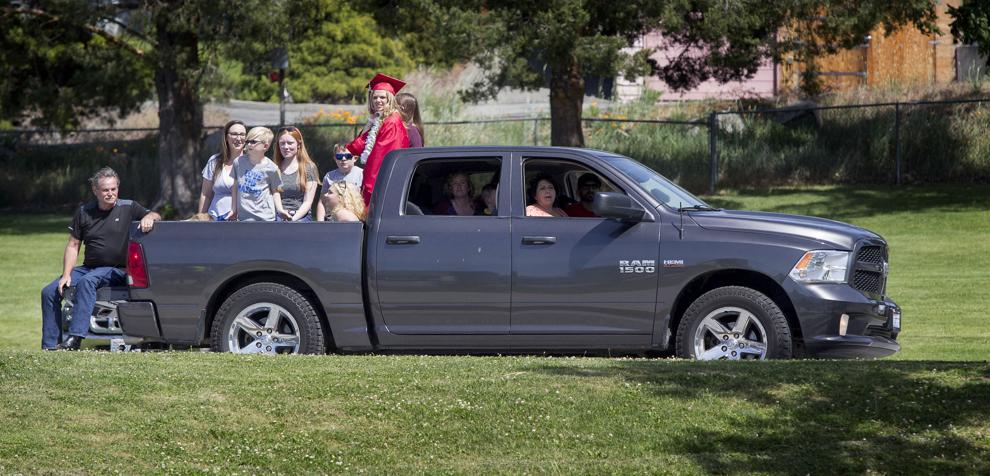 But some of what I saw and photographed I would have expected to see on any Friday night graduation ceremony at a stadium — tennis shoes walking across a stage, happy graduates with their diploma covers and decorated caps.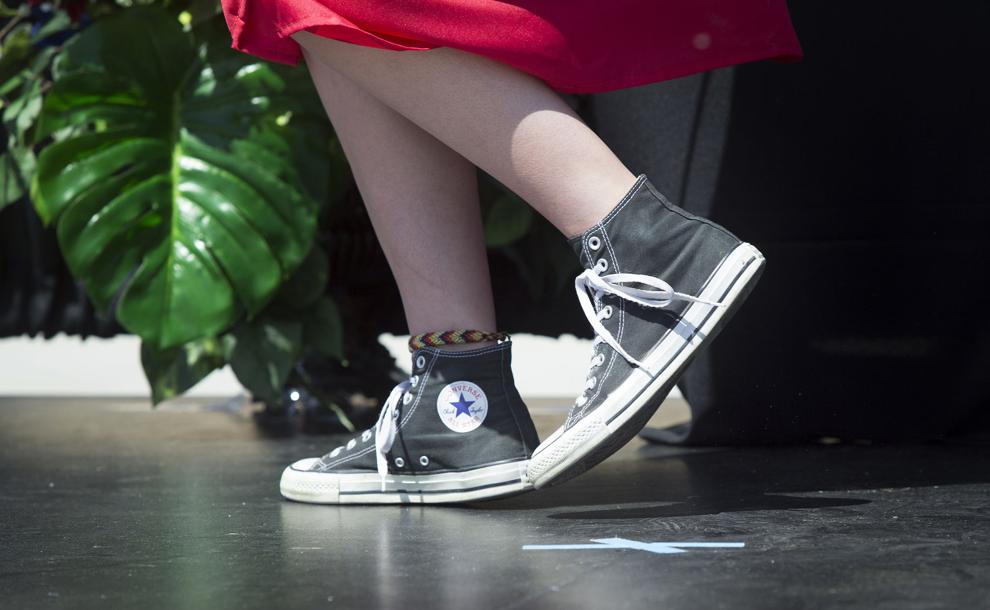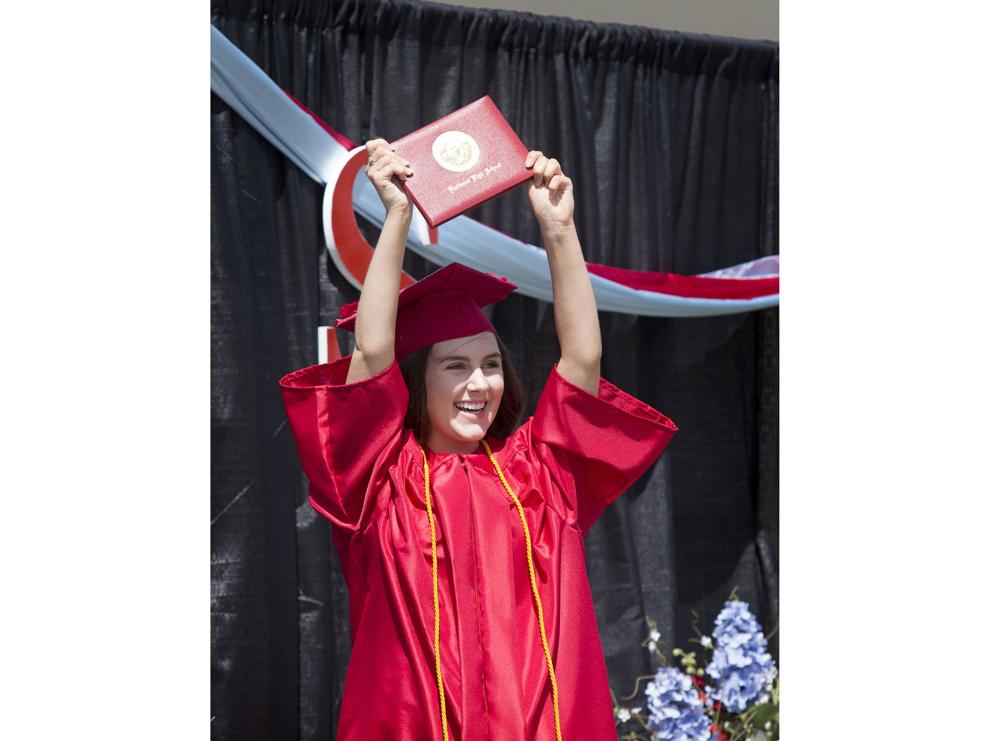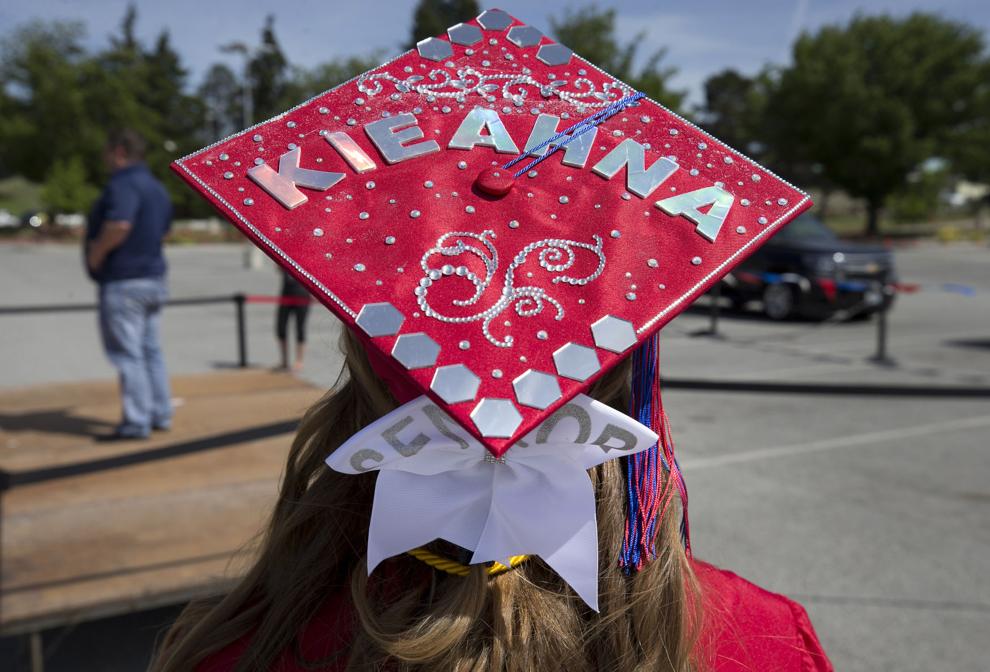 And kisses from mothers happy to see their sons and daughters accomplishing their goals.