With the forecast for a winter storm this weekend, I went searching for a weather photograph Wednesday afternoon as gusts of wind swept through the Wenatchee Valley.
There aren't too many ways that I can think of to visualize wind other than photographing blowing flags, flapping clothes, waves on water, and blowing dust and dirt. I was near Walla Walla Point Park when the weather thought came to me so I checked out the public beach where only ducks were seen bobbing in the waves.
At the softball fields, just a smattering of people were throwing a ball around so I headed to East Wenatchee's fields looking for a softball practice.
I got to Eastmont High School's practice as they were taking infield, and from the parking lot overlooking the scene, occasionally a gust of wind would come through and a brown cloud of dirt would fly through the players.
To show particles in the air, the light source has to be toward the camera, backlighting the subjects. This meant that at Sterling Middle School's main field I had to stay in right field to photograph the team in the infield dirt.
I tried to photograph them fielding the ball but the players were far apart and I couldn't come up with an interesting image.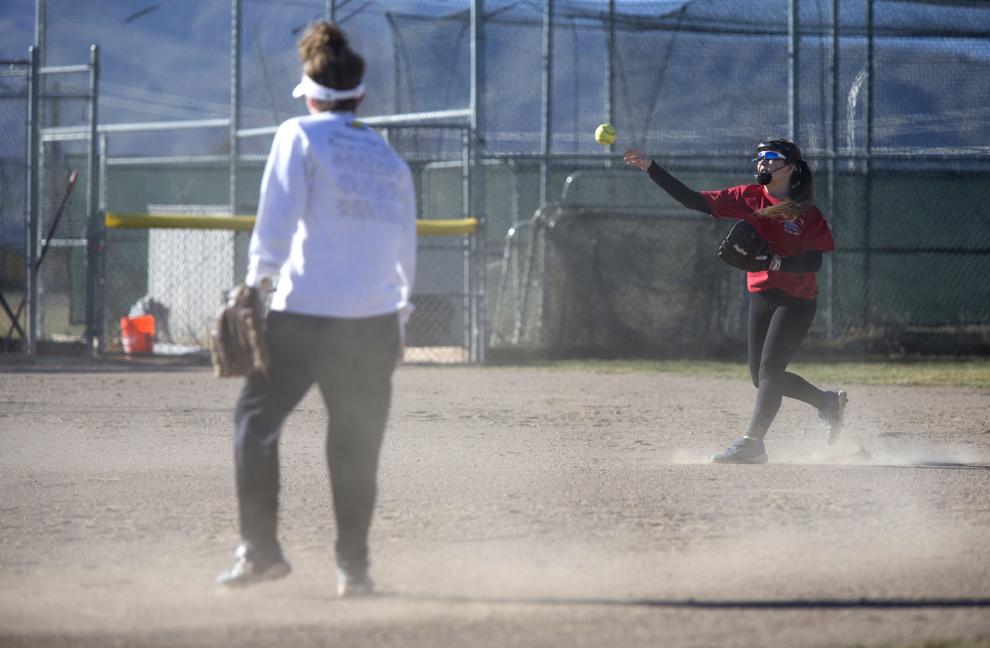 When the team started running, hopping and skipping bases, I knew I had my chance.
I liked this moment and a cropped version was also interesting but the lighting was somewhat to the side and the dust didn't show enough.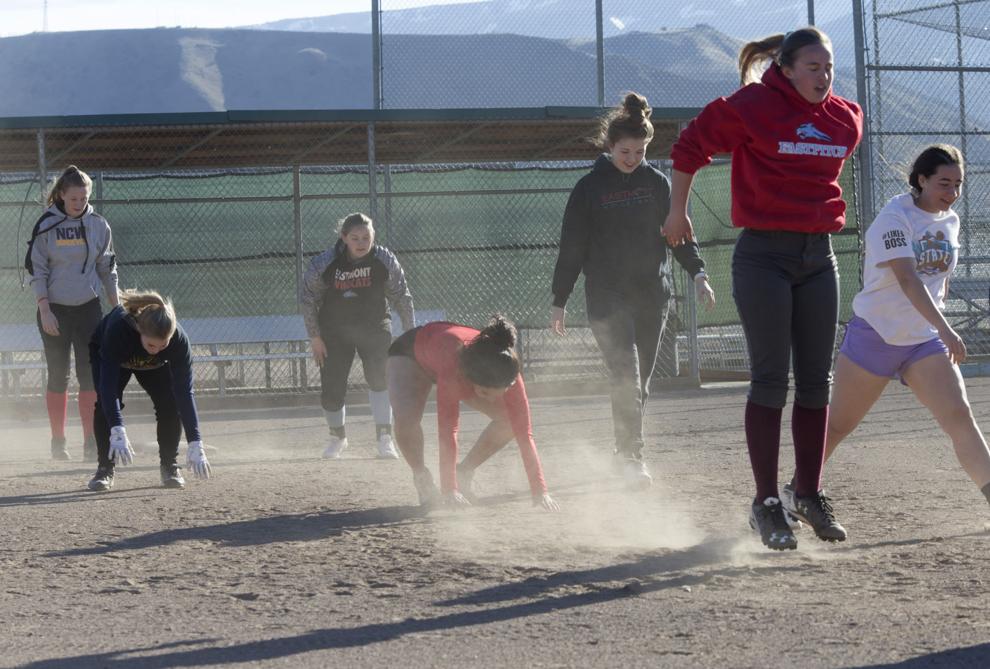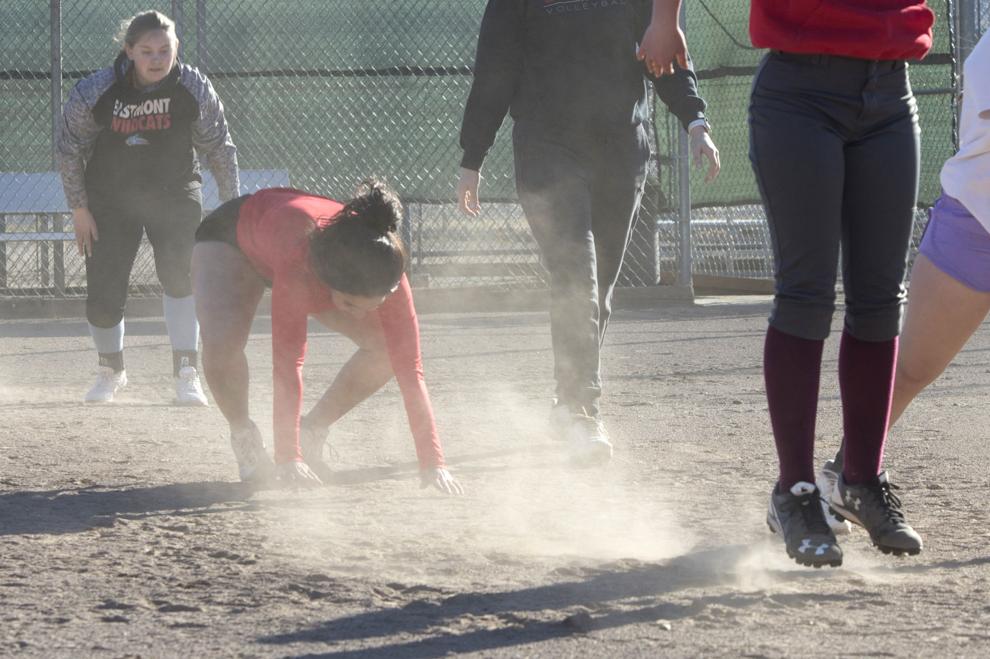 But when the team rounded third base heading for home plate, the sun was directly behind them and I was able to capture a number of the players in different positions as they hopped home in front of the coach.