The out-of-the-ordinary heat wave we had last week came with great photographic opportunities showing how people were coping.
On the Friday before the hottest temperatures, I headed to a local cherry orchard, noticing Thursday evening it was in the middle of harvest. In my teen years, I had picked fruit and knew heat was hard on cherries.
The orchard owners welcomed me to document their operation. They told me their pickers had started very early with headlamps and had to quit when the temps got to 80 degrees. It was an all-out rush to get the fruit off quickly.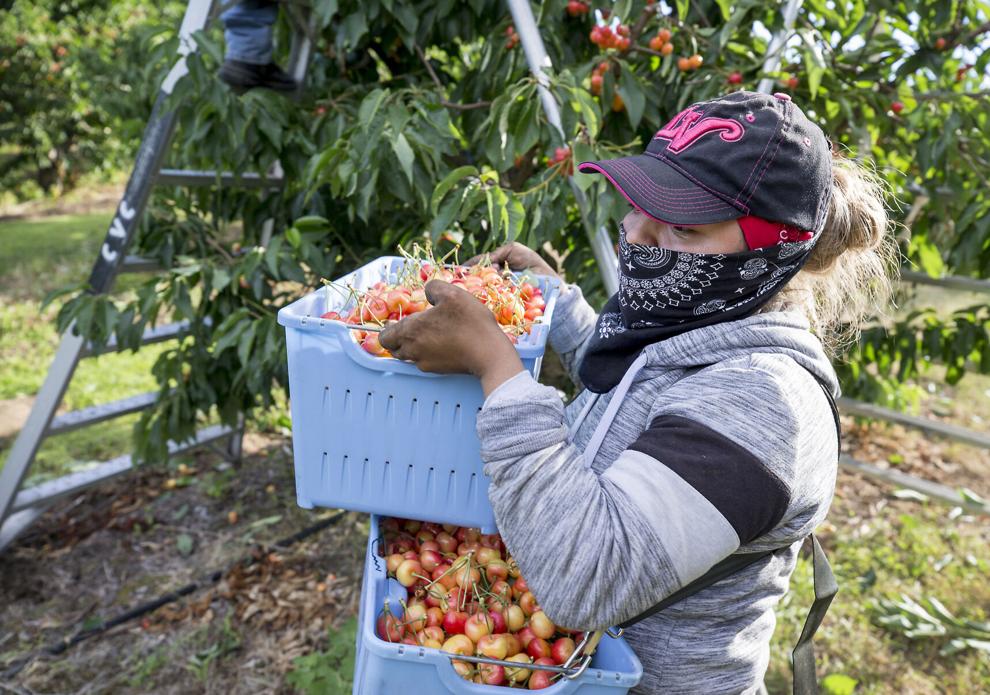 On Saturday, my wife saw a Facebook post about a family using their truck bed as a temporary swimming pool. I was able to get hold of them and photographed their girls as they swam — apparently spending most of the day in the water.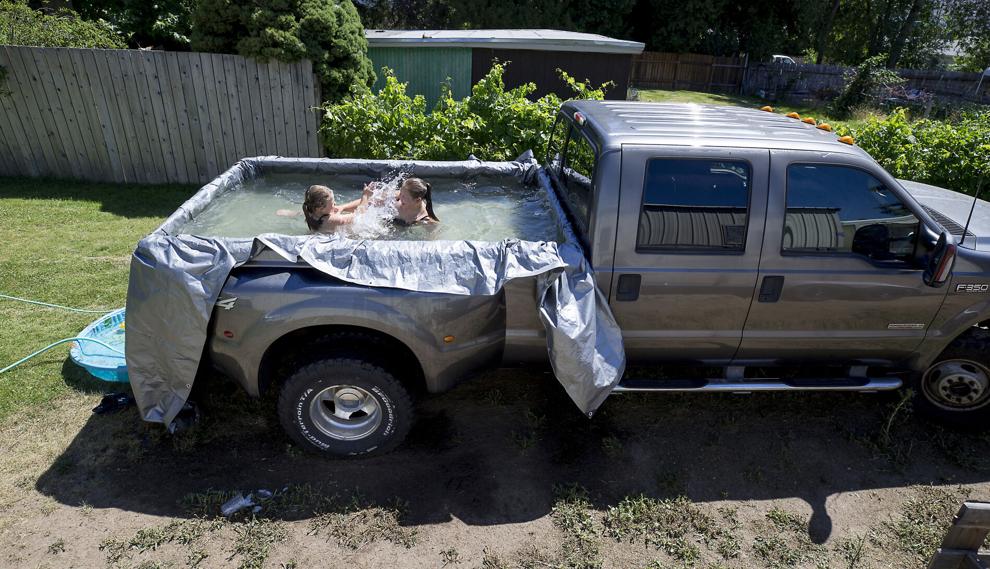 On Monday, I went looking for people working in the heat and found Brandon Buckmiller at 3 p.m., in a sliver of shade finishing up a masonry job. His building schedule is so hectic right now that he said he has to keep working despite the heat.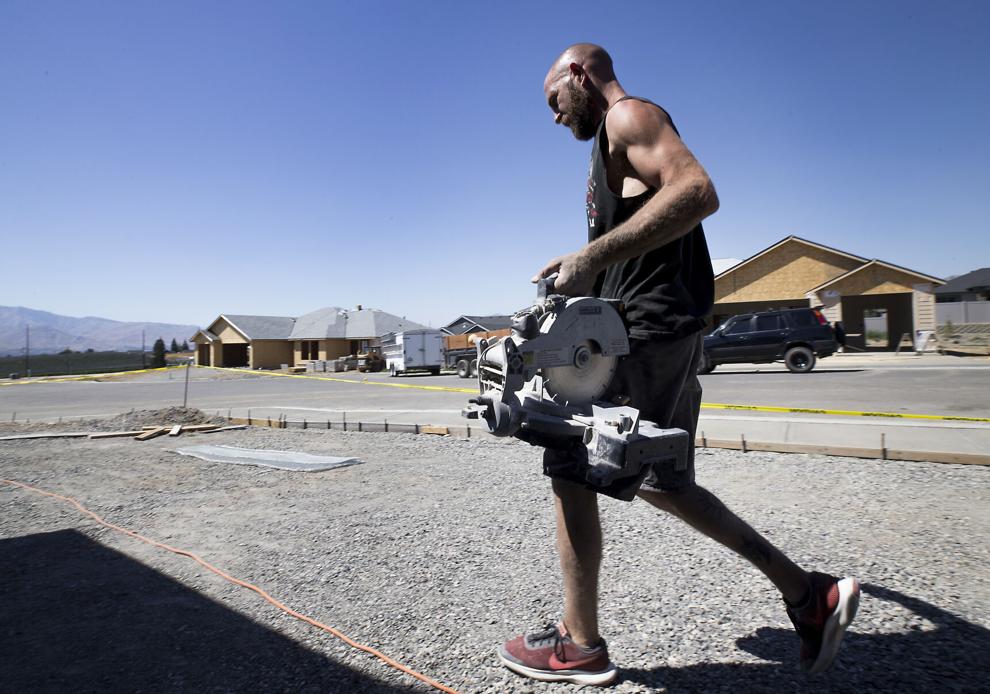 And reporter Sydnee Gonzalez and I headed out later to find a taco truck for a story on what it's like inside. I walked in and a blast of heat hit me from the grill. The operator said it was 130-degrees inside.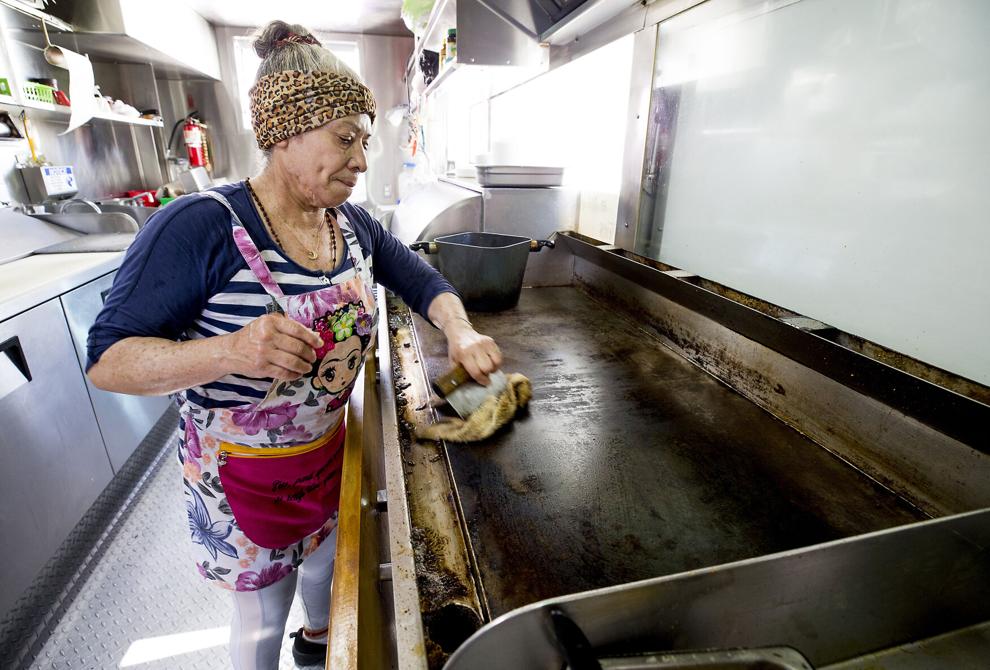 The next day, I headed to the ice rink to photograph figure skating. Walking into the rink, I first noticed people wearing coats and gloves. At 23 -degrees on the surface of the ice, it was a bit chilly. My exposed legs from wearing shorts became numb and tingled when I went back outside in the 110+ temperatures.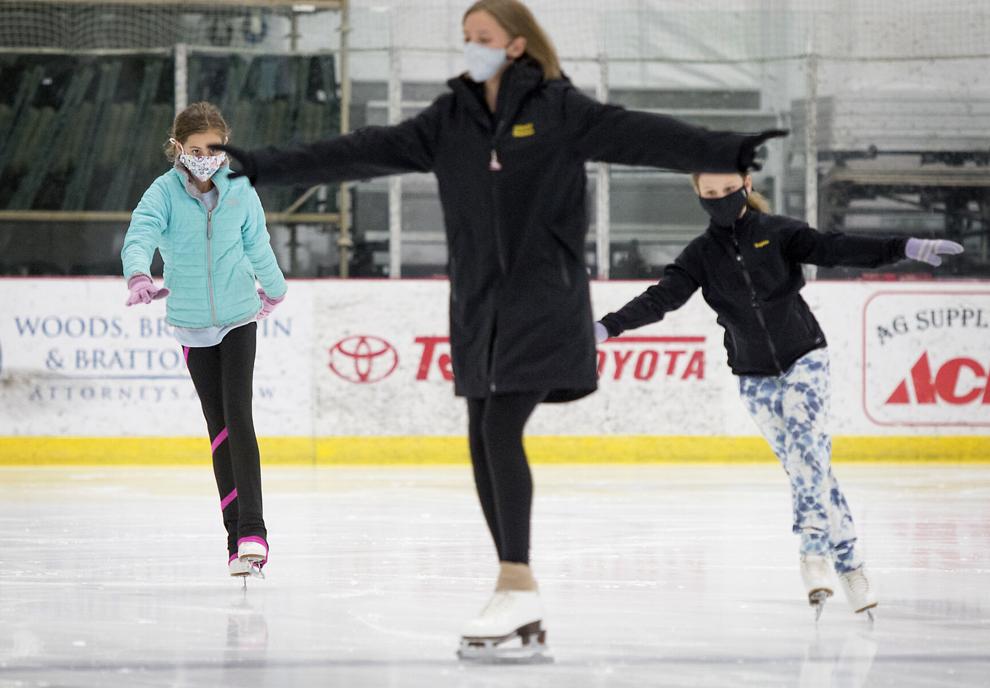 That night, I photographed the AppleSox game. Even at 7:30 p.m., the visiting team was crammed into the shade beside their dugout. Inside it was more like an oven. For the most part, the fans who endured the heat tried finding shade themselves.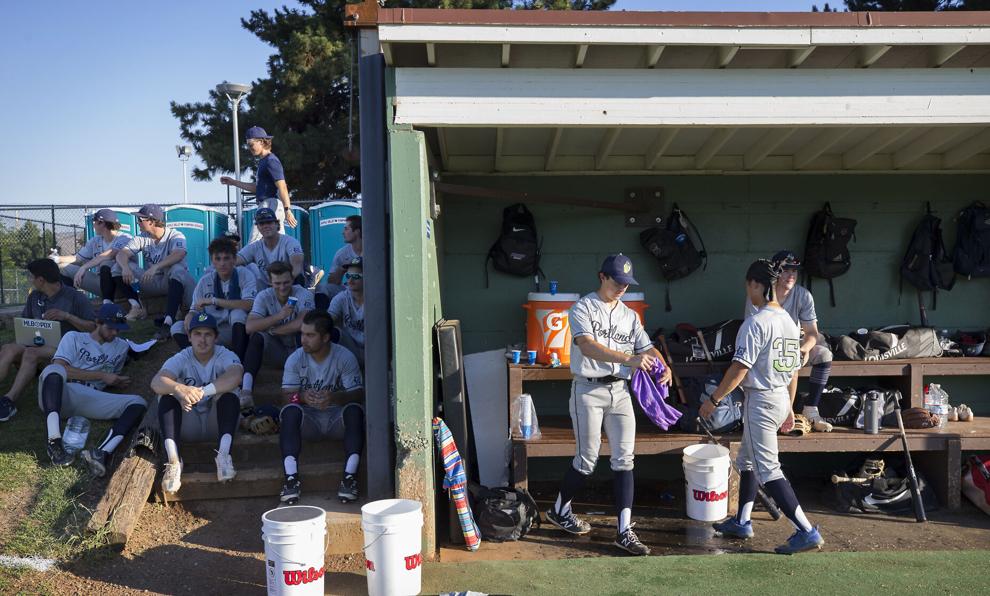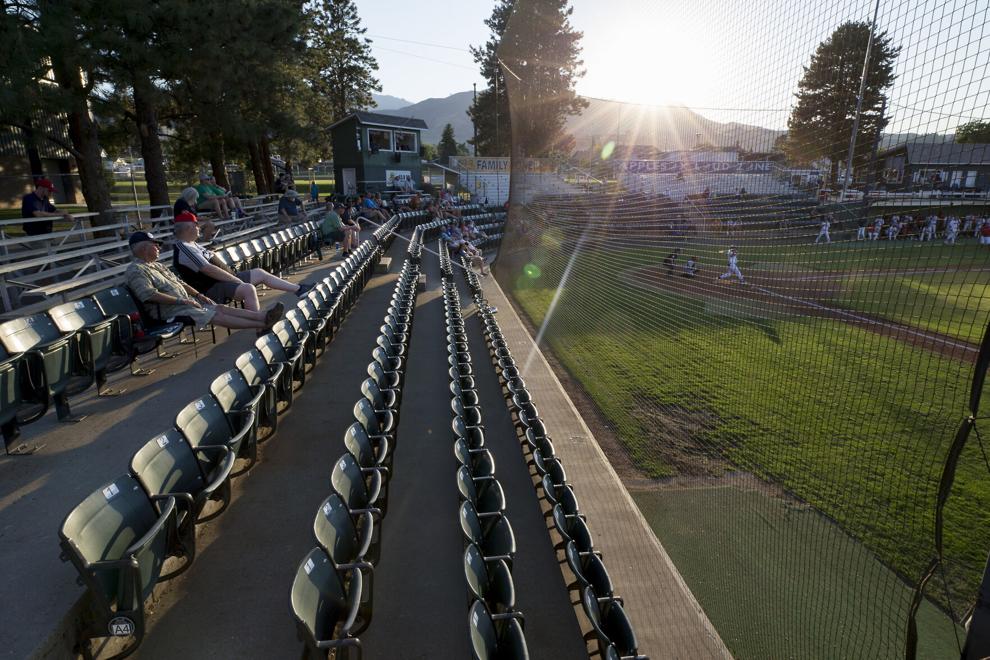 On Sunday I went to a brush fire dressed in full wildfire gear. In the sun and next to burning grass and brush near rocks, I was happy to get to my air-conditioned truck after photographing the firefighters who were doing the hard work.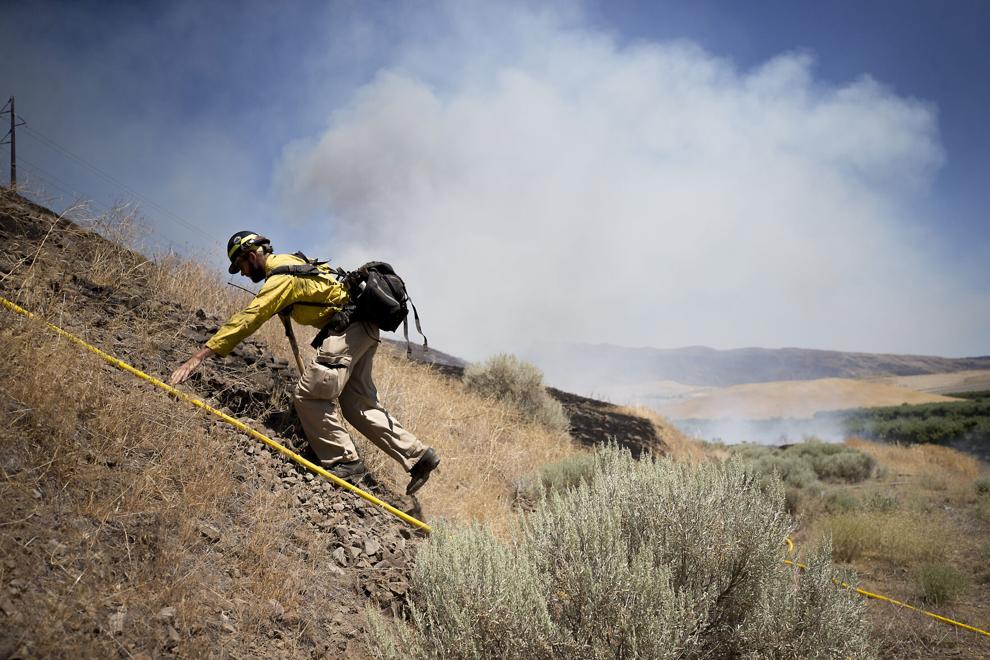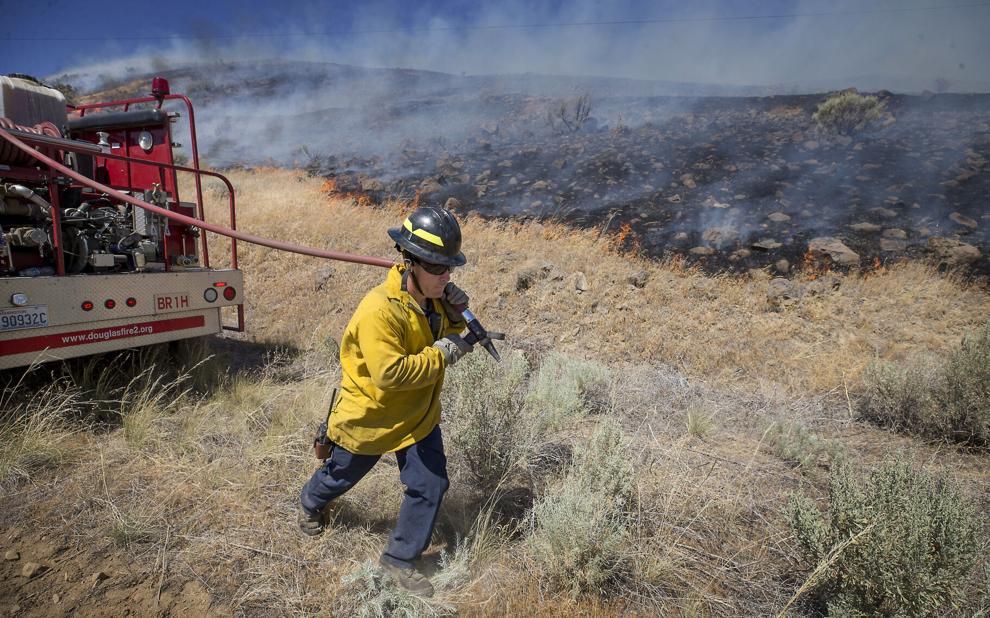 It's been an interesting week and worthy of a bunch of weather-related photographs.