In a now common, spring-time sight, bands of white, ghost trees form layers up the Wenatchee Valley hillsides. White paint shoots out of sprayers being pulled by tractors, coating everything including the orchardists' clothing.
I drove around the side roads near Cashmere last week looking for story-telling moments and picturesque patterns formed by the natural kaolin clay being deposited on pear trees. It's used to deter pests and diseases.
First I searched for a source of the white coating and quickly found the spray being applied to an orchard across Highway 2 from Old Monitor Road.
I photographed the orchardist coming toward me, but the sprayer showed better after he made a wide turn and started down a row away from me. When he looked back toward the sprayer I knew I had my moment.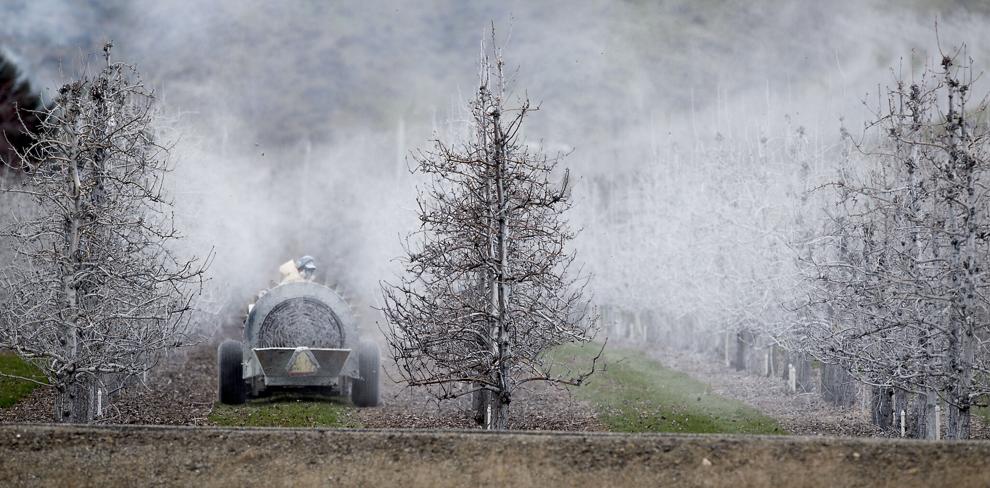 Just down the road, I found a sign that I thought was odd. The first part seemed normal enough, warning that spraying was going on in orchards nearby but the second part, "proceed at own risk," was new to me.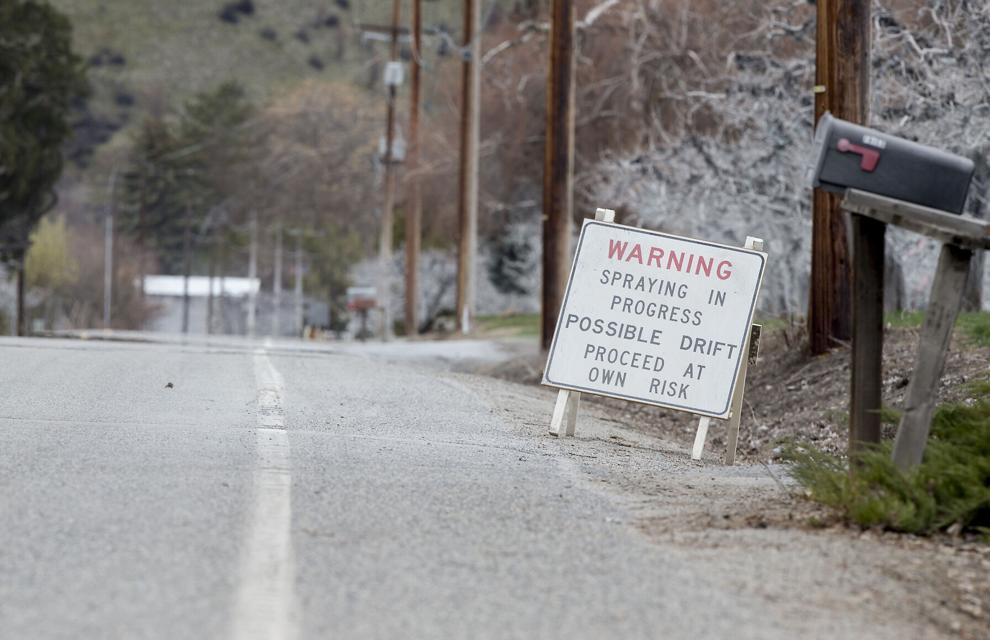 I still hadn't come up with an image that showed how ghostly the newly sprayed trees appeared, but found a good location overlooking one of the orchards. I waited at the spot for something to happen and spied a crow, perched in an evergreen tree nearby. It eventually flew over the stark landscape below me. I tracked it with my camera as it disappeared toward the Wenatchee River.