I traveled to Bridgeport this week to photograph PUD crews replacing power poles damaged in the recent wildfires in Okanogan and Douglas counties. I found dedicated workers in a stark, black landscape devoid of any vegetation.
Having been on vacation the past week, I hadn't been to the areas where fires had blown through, devastating the areas from Okanogan past Bridgeport. Reporter Nevonne McDaniels was writing a story on the local PUD's efforts to restore power to the area so I went in search of workers with directions from Douglas County PUD's spokeswoman Meaghan Vibbert.
"Do you have four-wheel drive?" she asked.
I found immediate signs of fire as I drove across the bridge separating Brewster from the Bridgeport Bar. Hillsides were blackened as fire had swept through the area.
Vibbert's instructions to go up Dezellem Hill Road, past the road-closed signs took me onto a dusty road winding through blackened rangeland that I imagined was sagebrush and grass just a week prior.
I eventually spotted my first line crew, this one from Benton PUD. They were far away on a hillside with two people on a new pole stringing cable through pulleys. Below them on the side of the road were the remnants of a burned building.
Further along, I came across two engineers from Douglas County PUD hiking on the side of a blackened moonscape. Large erratics dotted the area behind them. They carried surveying equipment to mark where new power poles would go.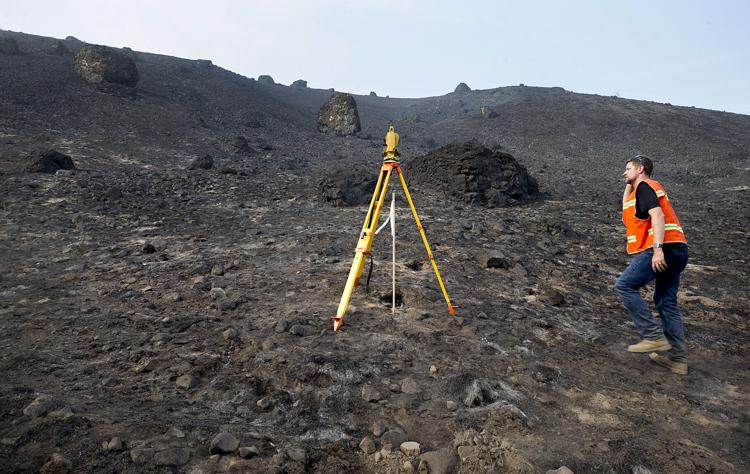 The next workers I stopped to watch were from Grant County PUD. They were in charge of digging deep holes and setting the poles in the dusty, rocky ground.
An excavator towed their big utility truck up an access road that had just been dug into the steep hillside. They stopped next to the location where they would lift another power pole into place. When they got out of the vehicles, with every step they took, a puff of powdery dirt lifted in the air.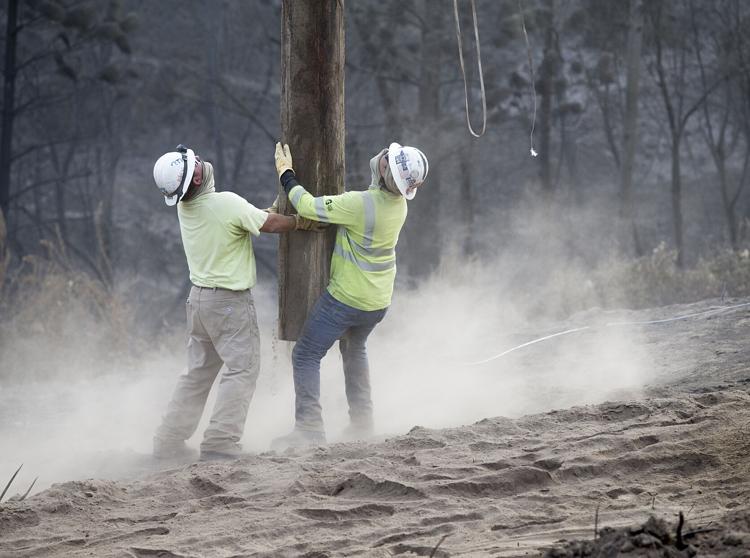 They wore face masks not for COVID-19 protection but to keep the powdery dust out of their noses and mouths. They worked fast and efficiently. The foreman told me they had been working 18-hour shifts for five days.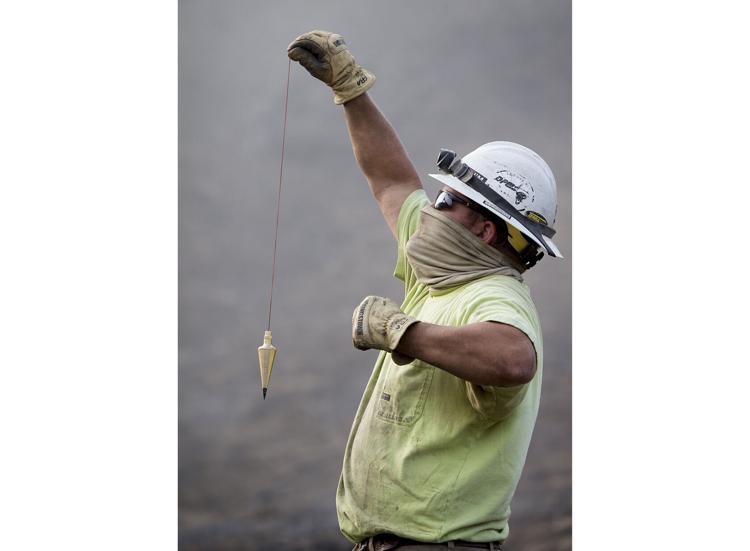 In about 30 minutes, they had dug a hole, outfitted a power pole with a crossarm, insulators, pulleys and guy-wires, and lifted and swung the pole into place, ready to move to the next spot up the road.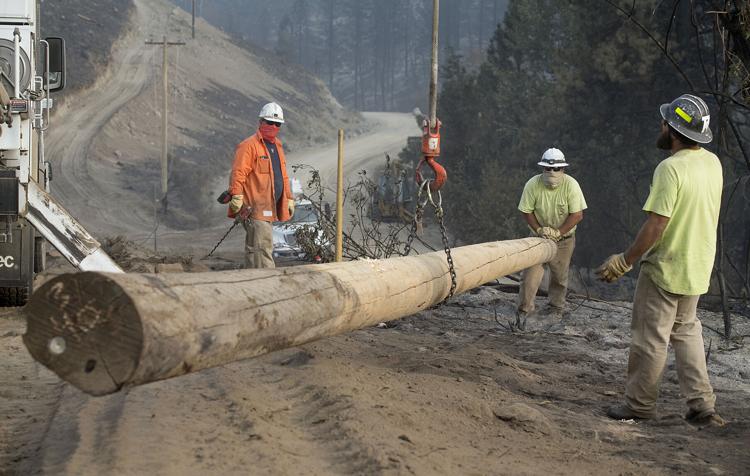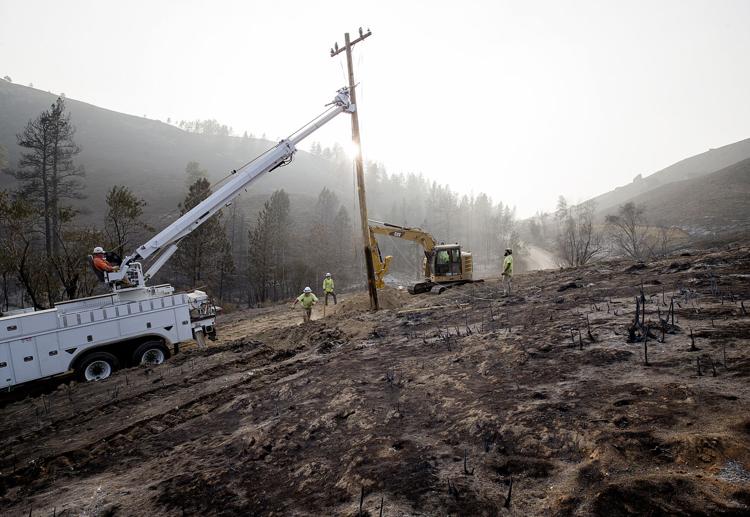 There was a kind of satisfaction seeing order, a line of power poles placed along the dirt roadway, brought back into an area that had just been subject to the damage of an erratic, wind-swept fire.