I have been asked by several sources to give some insight as to what is happening with property taxes in Chelan County.
Information is knowledge and I don't want the fear from the alarming increases on the west side to overshadow the specifics of what's happening here at home.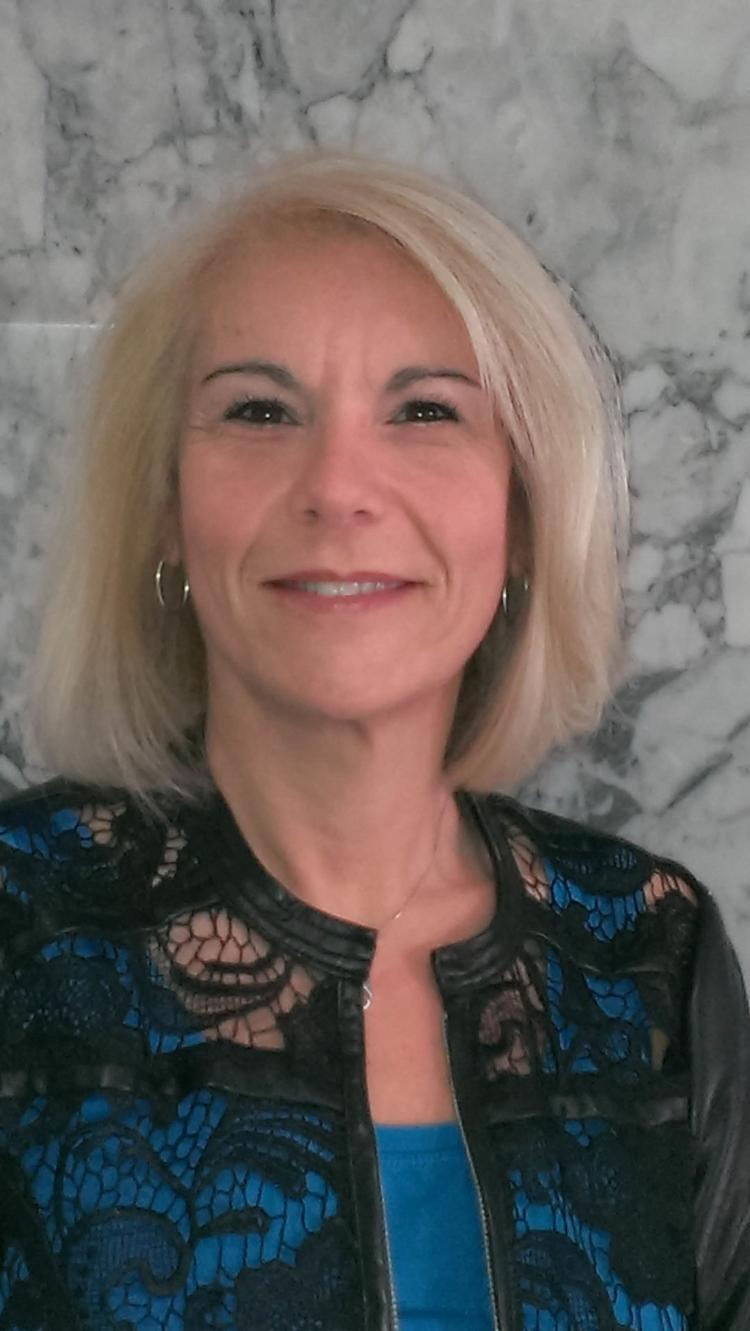 For 2020 property taxes, we will see an increase in both the State School and the State School 2 tax. This was due to legislation that only gave us a one-year reprieve for the State School 2 tax last year, lowering it by approximately 30 cents. That rate is going back up. Here are charts that show the last four years in Chelan County.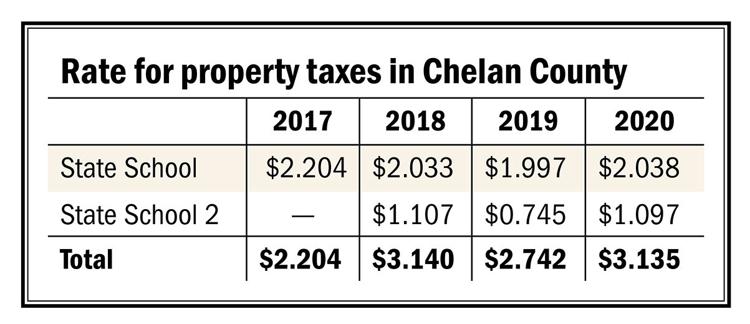 Last year in areas where voters had previously approved maintenance and operations (M&O) levies above $1.50 per $1,000 of assessed valuation (AV), there was a drop in the 2019 property tax rates. In the 2019 legislative session, lawmakers raised the cap on the local school M&O rates to $2.50 per $1,000 of AV or $2,500 per student, whichever is less.
Local school districts that had previously approved M&O levies above $1.50 were permitted to raise their M&O for 2020 taxes up to $2.50, but not to exceed the rates noted on the ballot measure when approved. Only one Chelan County school district opted to raise their levy by 23 cents, but it still leaves the total combined local and state levy within that district at a rate approximately 45 cents LESS than it was 2017.
Property owners will see changes in their tax bill again this year. It is unavoidable under the current property tax structure.
If the real estate market was totally flat, noting no change in the market from last year, AND no taxing district took more than their allowed 1% increase (anything above 1% requires a vote of the taxpayers within that district), you could predictably count on a tax bill increase of that same 1%. However, that is not the market or environment we live in.
Property taxes are complicated because there are so many moving parts. I can't predict from year to year what the levy rates will do because approved ballot measures in November are included in our calculations in December.
Our real estate market is very active and prices/values continue to climb in most areas. Taxing districts have been very good about sticking to their 1% increase, with few lid lifts on the ballot.
The state, however, is NOT bound to the 1% cap and can be increased by the legislature without a vote of the people. The State School 2 levy was also established as a rate-based levy for four years (a lid lift), meaning that any increase in AV generates more money for the state school levy, which is supposed to be distributed back to the local districts.
In the charts above, you will note that the combined state school levy had a 25.4 % increase in dollars collected, but the rate only went up by 14.3%. That is a perfect example of the difference between a rate-based and a budget-based levy. The rate only went up a little, but it netted significantly more dollars.
Of the 34 taxing districts (with a total of 52 separate levies) in Chelan County, only six levies had an increase in their rates, two of which were the State School levies. However, that increase was enough to offset the other levy reductions in some of the tax areas.
63% of the overall increase in tax dollars collected for 2020 is attributable to the State School levies
Between 50-70% of the property taxes go to education (local and state)
20-30% goes to City/County services
4-13% goes to your fire district
40-45% of your tax bill is voter-approved
The average increase in assessed value across the county is 6.4%, meaning some areas were higher and some were lower
I wish there was a simple answer when I get a taxpayer calling and asking if their taxes are going up. With all of the moving parts, it is near impossible to say.
You may see slight drops here and there, but the reality is that the cost of services is not getting cheaper, and with the legislature's love affair with granting more exemptions, that just means one thing — tax shift. We are all paying more. With that being said, generally, we are not seeing the 30% increases in taxes that the west side is seeing.
A few may see significant increases in value and their taxes, but we need to look at the reason why. New construction? New levy? Sales in the area?
The levy rates are available. If you look on our website — co.chelan.wa.us/assessor — you will find your current assessed value and the tax code area. You can find your levy rate by tax code area on the levy sheet on the front Assessor web page. The formula is:
Your assessed value/1000 x levy rate = property taxes + assessments.