Change is difficult. Change makes us feel uncomfortable. We would have things stay the same for as long as possible if it was within our control. But there is change that is not up to us to stop. And change in our community is evident.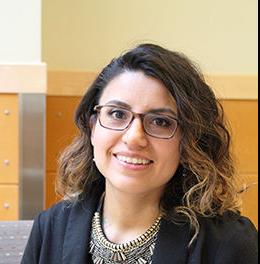 Wenatchee attracts different kinds of new people. One group that has changed in the last decade and will continue to change is our Latinx community. Today, Chelan and Douglas counties are home to 120,000 residents and approximately 35% of them are Latinxs. That change in our community has been received with mixed emotions.
We are comfortable welcoming Latinxs as farmworkers, housekeepers, and general laborers. But there are barriers for Latinx professionals who want to call Wenatchee our home. These barriers are subtle, maybe even unconscious, but they exist, nevertheless. Barriers are meant to keep us separate. Equal but separate.
One of the barriers for Latinxs in Wenatchee is related to our educational attainment.
Data from the Office of Superintendent of Public Instruction shows that over the years, the opportunity gap for our Latinx student population has widened.
In the 2018-2019 academic year, White students and students from middle- and high-income households were twice as likely to demonstrate skills expected for their grade as measured by standardized test scores in English language arts, science, and math than Latinx and low-income students. Native English speakers were four times more likely to meet state standards in English language arts, six times more likely to meet state standards in math and seven times more likely to meet state standards in science than English language learners.
Regardless of the difference in student performance, the graduation rate was comparable for all groups. A possible explanation is that outstanding improvement occurred between assessment time and graduation. Another explanation is that most students graduating from our schools aren't fully prepared when they finish high school.
Another barrier for Latinx professionals has to do with career opportunities.
A recent report by Washington State University's IMPACT Center that evaluated technology and innovation development in the Wenatchee Valley identified unmet personnel needs in technology, health care, and data analytics fields. Our region does not have enough professionals in STEM careers to supply the needs in these fields. No current data is available regarding Latinx STEM professionals in Wenatchee, nevertheless, it can be inferred that the local STEM industry reflects national trends in which Latinx are underrepresented in these fields. A community-based approach is needed to attract and retain more Latinx professionals to our region.
Education and career opportunities that are equitable for the Latinx community benefit us all. We are not there yet but barriers won't break unless there is first an acknowledgement that they exist. Barriers divide us and they are kept in place due to factors that are systemic and institutionalized. The work ahead to create true inclusion needs to be intentional and mainly directed by those voices that have been suppressed in places where decisions are made. In our community, those groups are Latinxs, immigrants, people of color, low income residents, newcomers, and younger people.
Our community has made undeniable progress to become a welcoming place. For example, the Wenatchee City Council established voting districts in 2018 and this year José Luis Cuevas took the oath to represent the residents of south Wenatchee, a largely Latinx area. In addition, the Hispanic Business Council will now offer the opportunity to improve the quality of businesses through the Wenatchee Chamber of Commerce after the Hispanic Chamber of Commerce ceased operations at the end of last year. Similarly, the Wenatchee School District is now exploring the idea of delineating districts, which may ensure much needed representation for our growing Latinx student population. We must continue building momentum to ensure our community takes advantage of the many cultures that call Wenatchee our home.
Wenatchee is taking steps in the right direction toward diversity and inclusion. However, we should realize we have two communities mostly living parallel lives. We have Mexican restaurants, Mexican stores, and we even celebrate Mexican holidays. But then, we also have "Mexican" schools that have 60% or more of their students living in low-income households, which usually perform below standard. And we have the "Mexican" neighborhood, also known as "Little Mexico", where most of us avoid going after dark.
If we want a truly diverse community, we need to consider that inequitable systems lead to missed opportunities to increase diverse voices in places where decision making happens. In that sense, inequitable systems may default to tokenism and contribute to burnout for Latinx leadership.
The goal of diversity and inclusion should not be to replace someone at the table but rather to make the table bigger. Our community is multicultural in makeup but not in spirit. A multicultural mindset develops with time and intention and does not intend to replace but rather to expand the vision for our community. Systemic and institutionalized practices influence who is welcomed to the table.
Some questions remain. Are we ready to envision a community that welcomes our neighbor? Are we willing to give everyone a fair shot to reach their full potential? Are we ready to make our table bigger?
Karina Vega-Villa is program director of the Mathematics, Engineering, Science Achievement Program at Wenatchee Valley College and a former Wenatchee School Board member.