It feels strange to use the word "crisis" in the face of a pandemic and international outcry against racism. Yet, it's an incredibly appropriate description of where our region's energy grid has been, and where it could be headed.
For those who weren't here 20 years ago, the Western Energy Crisis brought great uncertainty. California was experiencing rolling blackouts and its grid operator was purposely blacking-out different parts of the state to ration the much needed electricity.
If you don't think blackouts are a big deal, imagine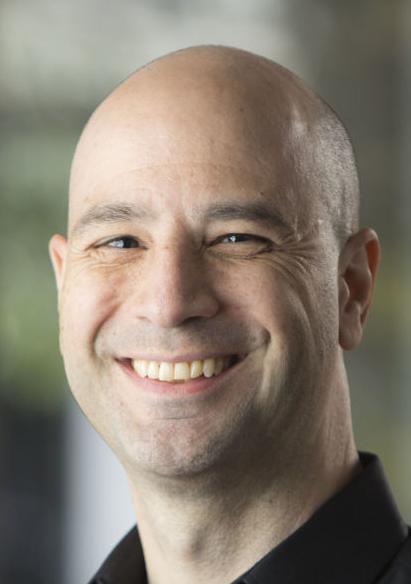 living through the recent stay-at-home orders without electricity.
The Pacific Northwest didn't experience blackouts, but the region still suffered from the extraordinary efforts taken to avoid them. Bonneville Power, which supplies energy to utilities across the West Coast, had to raise rates to 45%. Portland General Electric, the utility I worked for at the time, was forced to hike rates by 33%. Thousands of jobs were lost across the Northwest as electricity bills sky-rocketed.
Looking back, analysts blamed short-sighted energy policies, growing demand, a lack of new generation, and giant energy companies as the major contributing factors.
History repeating itself
Disappointingly, it seems that some policymakers have not learned from the past. Although she has taken the exceptional measure of issuing an executive order to rein in carbon emissions, Oregon Gov. Kate Brown has twice called for the breaching of the lower Snake River dams.
These dams produce enough carbon-free electricity to power a city the size of Seattle.
In Washington state, the Department of Ecology, under Gov. Jay Inslee, recently issued a permit requiring dams on the lower Snake and lower Columbia rivers to meet water temperature standards that are unattainable.
They're unattainable because the Environmental Protection Agency found that the water entering the state from Canada and Idaho is already too hot to meet these temperature standards, even if the lower river dams weren't in place.
By reducing access to hydropower, these policies threaten to undermine the region's ability to reach its clean energy goals and set us back in our climate change fight. Just as worrisome, they could result in billions of dollars of added energy costs for electricity customers across the Northwest at a time when every dollar matters to homes and businesses.
Notably, these costs don't include the potential fallout of a new energy crisis. A report from the Northwest Power Pool indicated that the region could experience electricity capacity shortages as soon as this year due to the early shuttering of thousands of megawatts of coal-fueled generation.
Steve Wright, BPA's Acting Administrator during the 2000-2001 period, shared the emotional and physical toll that communities suffered as a result of the last energy crisis. Every job lost tragically results in higher instances of physical abuse, suicide, and heart disease as people lose hope and their sense of worth.
Hope for a better outcome
We absolutely have the ability to avoid a potential energy crisis, but it will require a thoughtful and honest discussion. We need policies that are aspirational in nature but are also founded in reality. By that, I mean that policymakers must understand the physical constraints on the grid, how long it takes to add new generation resources, the role those resources need to perform, and what the costs are for the communities who depend on them.
These types of concerns have led to the creation of the first regional 'reliability consortium' in the Northwest consisting of nearly 400 energy industry leaders and policymakers. Many of these leaders are warning of the risk of regional blackouts, and drawing parallels between the energy crisis of 2000 and current conditions.
We hope that the Northwest Power Pool's regional effort will be closely followed and listened to. To learn more about this effort, go to nwpp.org/adequacy.
Kurt Miller is executive director of Northwest RiverPartners.