COVID-19 has taken an immense toll on human life globally over the last two years. Each one of us has been affected by the virus. The past few months have been tremendously taxing on our families, health care workers, educational staff, and critical infrastructure. The COVID-19 Omicron variant is the current crisis we are managing.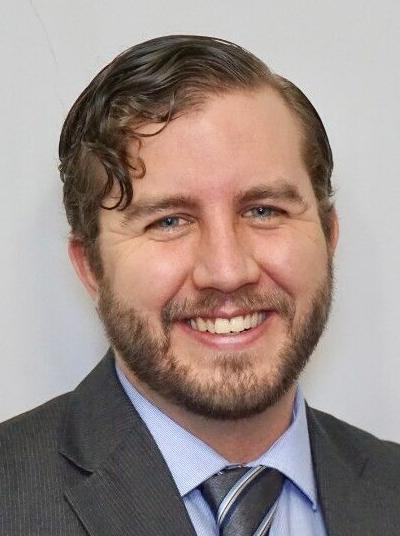 Over 100 years ago, the world faced the Spanish Influenza, a virus that was spread globally by troops traveling to and from Europe. The age group most at risk for that pandemic were healthy 20- to 40-year-olds. My grandmother's only memory of her mother was being tucked in at 3 years old and watching her mother descend the stairs. Her mother and uncle died within 48 hours of one another. That pandemic never truly ended; as the influenza virus mutated from one hemisphere to another it became our seasonal flu. Each season mutations would increase or decrease influenza's infectiousness and severity. The advent of vaccines gave us the ability to reduce its human cost over the last century.
Omicron has over 50 mutations from the original wild-type virus; about twice as many mutations as any other variant we have seen so far. According to preliminary research cited by The New York Times, the mutations we see in Omicron have shifted the majority of its infection from the cells in the lungs, to the upper respiratory tract in animal tests. This change in the mechanism of infection can reduce the overall severity, but increase its infectiousness. For immune-compromised individuals, unvaccinated, and elderly populations with co-morbidities, it can still lead to severe disease and hospitalization.
When we look at what is happening across the rest of the world, from Omicron's discovery on Nov. 26 in Southern Africa, to its arrival in Chelan County three weeks later, this variant hits communities very fast and it disrupts everything from health systems to schools to critical infrastructure.
Public health and health care providers are still holding our breaths as to whether mortality rates with this will spike or not, but what we are finding is that there are still a lot of vulnerable people who will still need hospitalization. We saw our health system strained with the Delta virus that arrived, peaked, and tapered off over a four-month period. Omicron will do that in eight weeks, with the majority of exposures and infections happening over the next three weeks. This will lead to hospital admission peaks equal to or two times higher than what we saw in October of 2021 across the state.
We are all exhausted by this pandemic, and no one in this valley wants this pandemic to end more than health care workers and my staff. Right now, we need our community to continue masking and to know that it isn't too late to get vaccinated. Just as vaccines have helped us reduce the annual severity of influenza, they can help us get through this surge, keep our hospitals open, and keep our kids in school.
Luke Davies is the health administrator of the Chelan-Douglas Health District.