As faculty-union president at Wenatchee Valley College, I would like to address what has happened at the college regarding its $1 million-budget crisis and the vote of no confidence by faculty against President Jim Richardson.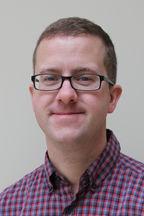 WVC is a pillar in North Central Washington with the college providing educational opportunities to a diverse group of students over a huge territory surrounding the Wenatchee and Omak campuses.
Students have the opportunity to use the college as a springboard to transfer to four-year universities or to learn skills and trades that allow them to stay in their local communities. It also offers the community a chance to develop itself through continuing education. Moreover, the college tries to be responsive to the needs of the community and students. In order to do all of these things, the college has to wear many hats.
Similarly, the faculty is a pillar of the college as we are the front line of serving students. Although all positions at the college support students, it is our job to educate and protect them. Due to the effect the crisis has had on students, we felt the need to step in on their behalf.
The vote of no confidence was not done due to poor relations between faculty and administration nor was it done in relation to contract negotiations that are occurring right now. We did it because we care about the students, the college and the community, and we do not like what we see in the leadership at the college, or rather the lack of leadership.
Saying nothing of the decade-long mishandling of finances that got the college into this crisis, since the budget crisis was announced in October the college has had dismal administrative leadership from the president and it seems that the Board of Trustees is content with that. The Board not only rejected the faculty's demand for a change in the presidency, it looked down its nose at the faculty in the process.
The 91% vote of no confidence in President Richardson by full-time tenured faculty stands as does the call for his removal.
If the Board has decided to retain President Richardson, we look forward to hearing its plans for motivating the president to provide the leadership the college so desperately lacks. The president should galvanize the college to tackle the crisis; this is what we want. Not fracture it; this is what we have.
WVC faculty and employees were, are and will be committed to providing excellence to our students. Now we just have to see if we can get leadership to help us do that.
Patrick Tracy is president of the Wenatchee Valley College Association for Higher Education, the faculty union at the college.