When the shakes started, I thought this can't be happening to me. I was trained as a Boy Scout, forester/logger, EMT, Marine, and National Ski Patrol member, to "be prepared" and rescue those foolish enough to ignore their surroundings and environment.
It started on a rainy Thursday, with a goal to go mushroom hunting while conditions were optimal. I called a friend, and we were off for the Chiwawa drainage. Upon arrival, I told my friend where I put the truck keys and to honk if she finished first.
Mushroom hunting was good and, being a competitor, I wandered off on my own.
I was soon soaking wet including my feet, and daylight was dimming. I needed to head back.
Simple, just turn right and walk to the road. Well, there was no road. I walked 2-3 miles past it and faintly heard a horn.
My mushroom partner had done everything I had asked: Located the truck keys and drove up and down the road honking the horn.
I took a mental bearing of where to go, but it was nearly dark, and I had to decide: Stay and make a hasty shelter or try to get back to the truck. Failing to reach the truck would keep me in the rain all night with no shelter. I choose the former and made a bed of bows below a dead fir tree. 
Then, it started, slowly at first and progressed until I was shaking uncontrollably.
I immediately recognized hypothermia as the stealth killer that it was. I had rescued several cases of hypothermia while on the Ski Patrol and wondered then how they could let it happen.
The shakes continued all night. I never went to sleep. The one good thing that night was at 8 p.m. — and every hour on the hour until 3 a.m. — a Sheriff's deputy sounded his siren. This reassured me that someone was looking for me and gave me an idea of where to start in the morning.
To try to stem the shaking, I kept my hat on to keep my head warm and I exhaled my breath under my shirts onto my chest to try to keep my core temperature up. I peed on my hands to warm them and put them under my armpits. It got down to the low 30s by morning.
I was extremely impatient to get going the next morning to try to warm up and stop the shakes. Somehow, I misjudged where the siren sound came from, and I was captured in a dense dark forest wandering aimlessly. I had been 30 hours with no sleep, no food, no water and 12 hours with hypothermia.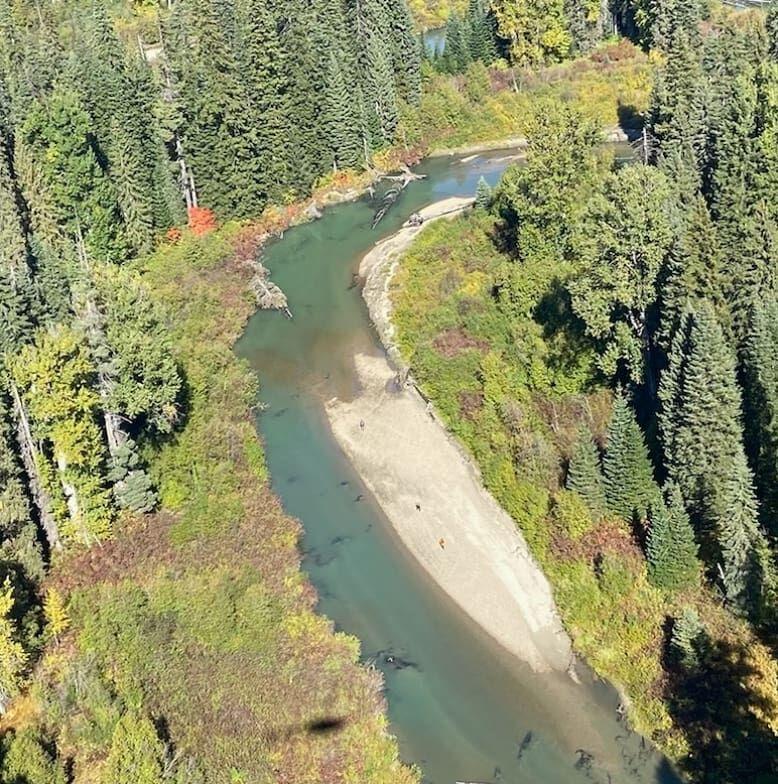 I finally came out in a small clearing and could see the Chiwawa River. I just sat down and let the sun warm me, but there was no hope for drying out. I had hit the wall knowing there was no way I would survive another night outside.
It was then that I could hear a helicopter in the far distance where everyone thought I might be. This was the first opening in the forest all morning and early afternoon that I had encountered. I just stayed there and hoped and prayed.
The ship was making slow transects in a grid pattern, like what we did for downed pilots or troops in Vietnam.
On its final transect it came up to the river where I was located and I was on my feet waving, but their attention was to the gravel bar across the river and not my little spot on the other side, and they flew by.
I literally didn't know what to do, so I chose to just sit there and enjoy the sun and made no plans for the night.
I stayed tuned to the sound of the helicopter as it went back to where it had started and began another set of transects. As it came closer, I decided to write SOS in the small sand spit I was on and move where they might see me better.
They stopped over the river and slowly turned toward me and waved. With tears in my eyes, I waved back. I was told they said, "We think we found your peep. What is he wearing?"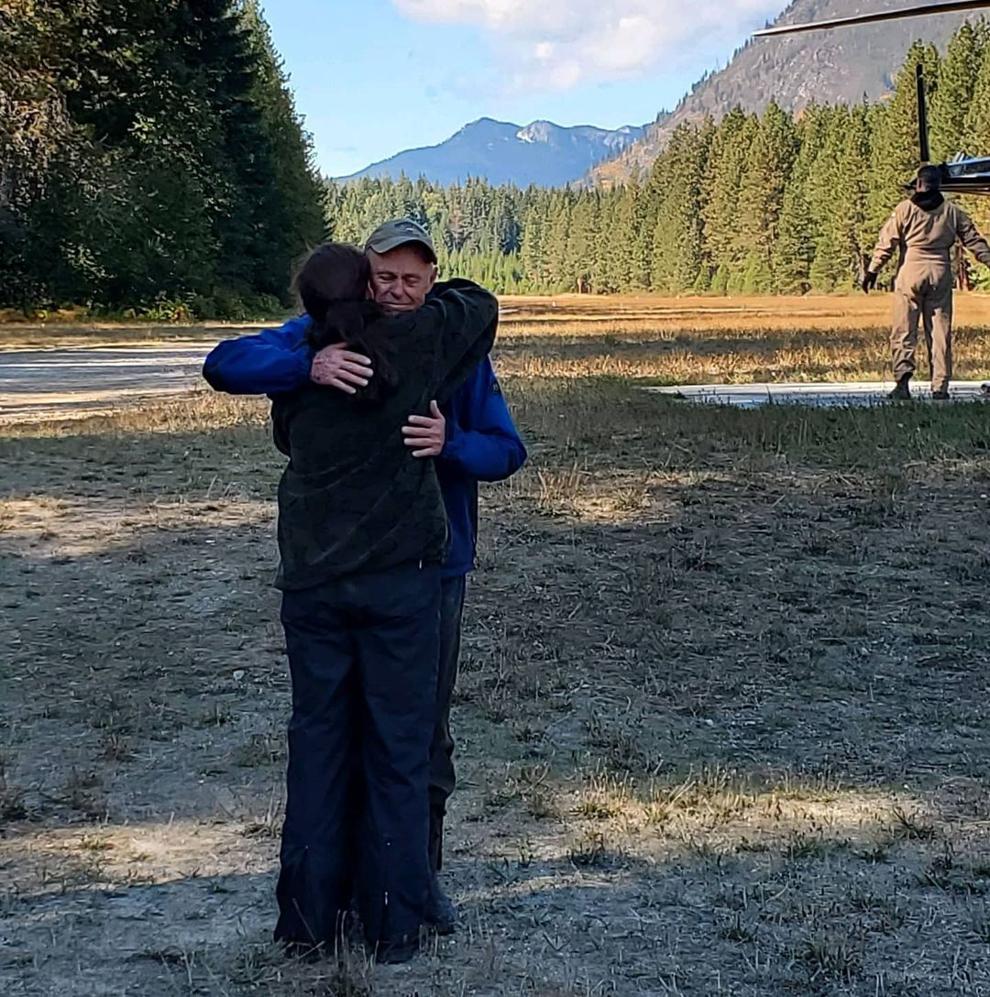 We are blessed in Chelan County for the level of professionalism and expertise shown by the sheriff's deputies, the pilots and the county rescue group. It is a sign of great leadership from the sheriff and staff.
I also thank the Lake Wenatchee Fire and Rescue crew. They started the search, and Chief Walker, his wife and son took part in the search. The chief stayed all night in his car.
Also, the fire department and Cascade Medical EMTs were very caring and professional while I was in the ambulance.
Finally, the search crowd that met the helicopter was overwhelming and exemplified how small communities care for each other.
Thanks to all your efforts, I am alive today.
Lessons learned
1. Always check the weather before going into the mountains and dress appropriately.
2. No matter what, carry matches, a compass if it is new territory (there is a free app for this, and it works even out of cell range).
A map of the area is important. A fold up insulated foil heat retention blanket and a small flashlight should be included. All of this
is in my forestry vest which was, of course, at home.
3. Never lose contact with your fellow hiker.
4. If it starts to rain, it is time to turn back or seek shelter. It takes little time if you are soaking wet and cold to start down the slippery hypothermia slope.
5. If you are in the woods frequently, it would be wise to consider buying a GPS tracking device. There are some that have an emergency button, that will get your GPS coordinates and notify the appropriate authority anywhere in the world.
6. Never give up hope. Look for a clearing that makes it easier to be found. The power of prayer was what ultimately saved me.