Douglas County PUD is making a mistake with its proposed new rates for data centers that, if implemented, would likely make the development of those projects unaffordable for most tech companies.
The PUD Commission should take a second look at this issue, consider the enormous and far-reaching implications of this decision and engage in a meaningful dialogue with Douglas County commissioners, the Chelan-Douglas Regional Port Authority and other stakeholders in coming up with a rate strategy that makes long-term economic sense for Douglas County and the region.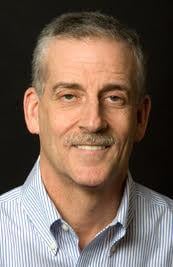 Microsoft has purchased land in Douglas County and is considering a $1 billion investment in which they would bring their own power rather than seeking a share of the production at Wells Dam.
Current Douglas PUD ratepayers, in other words, would not be negatively impacted. What is uncertain is how large of an investment that Microsoft will make.
If Microsoft chooses a full buildout, Douglas County stands to have an economic boon similar to what has happened in Quincy, which has reaped enormous benefits from data center investment in that community. That economic miracle could be replicated in Douglas County, but the current rate structure is not competitive.
The rates now being considered by Douglas PUD are, to be blunt, penny-wise and pound foolish. The proposal by Douglas PUD risks sending the message that data centers are not wanted.
Under the Douglas PUD proposal, the cost for a 10-megawatt load would be two to three times higher than the rates charged by Chelan and Grant PUDs and more than double what Pacific Power charges.
Even more inexplicably, Douglas PUD proposes to charge the same rates for simply transmitting the power as it does for managing the load for the customer. The other utilities charge differently based on the amount of service provided.
Grant PUD, for example, would charge $23,000 a month for transmission and $56,000 per month for transmission/distribution services for a 10 megawatt load. Douglas PUD proposes a monthly charge of in excess of $130,000.
Douglas County commissioners, the Chelan-Douglas Regional Port Authority and other leaders are urging Douglas PUD to rethink this proposal. "It is critical moving forward that we maintain a business climate that attracts new investment," according to a letter from Douglas County commissioners. "We are concerned that the PUD's proposed Power Delivery Rate model if approved, could be an impediment in attracting new private investment," the letter stated.
Consider what's happened in Quincy, where data center development has created an economic boom. It's not just the initial construction, either. Those servers must be replaced every three years.
Just from a property tax perspective (ignoring sales tax), the assessed value in the city of Quincy was $273 million in 2007 and has grown by a factor fourteen to $3.8 billion, according to a study by Ron Cridlebaugh of the Regional Port Authority. Tax collections have jumped from roughly $850,000 to $4.7 million.
A Regional Port Authority analysis showed an estimated tax savings that would come to pass if Microsoft chooses a full build out The estimated property tax reduction would be $703 on an average house value of $380,000. The expected additional annual levy collection would be $11.5 million dollars for the county. Imagine what a transformative effect that could have on Douglas County and the region.
Douglas County PUD has made no bones about the fact that they are solely concerned with delivering cheap power to their residents and businesses. Those goals are important, but the Microsoft proposal demonstrates what's at stake.
Douglas County PUD owes it to its ratepayers, the county, the schools, property owners and the region as a whole to bring a more nuanced perspective to its deliberations. Their decisions have a profound impact on all of us and they should act accordingly.
The PUD rate proposal is expected to be voted on in April.
Rufus Woods is the publisher emeritus of The Wenatchee World. He may be reached at rwoods@wenatcheeworld.com or 509-665-1162.