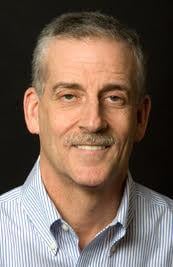 The value of hard work, integrity and plain speaking was drilled into Helen Rayfield from her earliest days growing up in Cleveland and carried on when her family moved to the Leavenworth area.
With business partner Kay Scammehorn, she founded the Big Y Cafe, an establishment that has been connected to the family for the most part since that time. Kids in the Upper Valley received plenty of strong mentoring and encouragement while learning to serve customers at the Big Y. Two former Big Y employees, Eric and Angie Decker, started dating while they were working at the Big Y. The Deckers own multiple restaurants in the region, including The Wild Huckleberry and they are operating the Big Y as part of their culinary empire.
I had the chance to speak with Rayfield recently. She and three other individuals, Dr. Jerry Gibbons, Dr. Francis Collins and Jan Wallick, are participating in the Elder Speak program of the Ripple Foundation.
It was such a delight to see Rayfield's eyes light up as she talked about the restaurant and how it fostered a greater sense of belonging. Local orchardists have their own table at the Big Y six days a week where they have shared jokes, stories and camaraderie.
Here's how she explains her no-nonsense approach to work: "I was the eldest of three children and of course I was the boss and I think I've been the boss throughout my life, I just continued bossing and I never gave up."
This is classic Helen Rayfield — no games, no pretense. Just telling it like it is. She's true to the family roots which extend to Ohio and, further back, to the Smokey Mountains of Tennessee. She's a self-described "Southern girl" at heart.
Her father's two brothers had moved to the area to work as loggers. After serving in the Navy in World War II, Helen and her family moved to the valley permanently. She remembers being related to "half of the town" at one point. The family remains very close and has regular gatherings at a spot up the Icicle River to this day.
"We didn't have a lot of money. We were hard-working people," Rayfield said. After 20 years of marriage, two sons and a daughter, Rayfield and her high school sweetheart, Chuck Darlington, divorced. She's proud of the fact that they remain friends to this day. "Time and forgiveness is so powerful. I feel very blessed," Rayfield told me.
During the divorce, she decided to take the plunge and be the boss of her own restaurant. In 1980, she and friend Kay Scammehorn started the Big Y Cafe. Scammehorn was an accomplished pie baker and the cafe continues to be known for that.
Treating people with respect and expecting the same in return is one of Rayfield's non-negotiable expectations. When a prominent citizen of Cashmere was being rude to a waitress, Rayfield asked his family to leave and never come back. They refused and she called the sheriff to remove them from the premises. Later, this individual apologized and his family was allowed to continue frequenting the cafe.
She took a principled stand but didn't hold a grudge and allowed forgiveness to win the day.
One day, two tables of customers argued over smoking in the restaurant. Helen made the decision to turn it into a non-smoking establishment despite warnings that she would lose customers. In fact, she recalls gaining customers.
Who knows how significant her impact has been, from teaching countless teens how to do a day's work for a day's pay to contributing her time on the Cascade Medical Center Foundation board. In 1994, she received the honor of her life by being named Royal Lady of the Bavarian Village.
Rayfield now has eight grandchildren to chase around. I have no doubt they are learning the same valuable life lessons Rayfield has lived and taught her entire life.
Rayfield reminds that each of us can and should make a positive difference in our communities.
Columns by Rufus Woods about Ripple Foundation Elder Speak participants:
April 3 — Jan Wallick exemplifies the spirit of community service
April 10 — At 90, retired surgeon Dr. Jerry Gibbons hasn't slowed down
April 17 — Helen Rayfield has mentored a generation of Upper Valley kids
Rufus Woods is the publisher emeritus of The Wenatchee World. He may be reached at rwoods@wenatcheeworld.com or 509-665-1162.