As we head toward the holiday season, we begin thinking about how we can help those who are struggling in our communities.
Local nonprofit organizations working to help those in need are perfect places to make meaningful contributions. One of those organizations is Serve Wenatchee Valley, which is raising $17,500 this year to provide Thanksgiving Baskets to 500 families in need.
"Many of us have the resources to pull off hosting a Thanksgiving meal in our homes, but hundreds of families in our community don't have the resources to make that happen," according to Thom Nees, Serve Wenatchee Valley's executive director.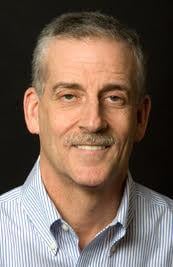 The organization has developed a great system to brighten the holidays for these families in need. Families sign up for baskets and Serve Wenatchee raises the funds and purchases the food. Teams of volunteers assemble the baskets and families will pick them up at Wenatchee First Assembly Church at 1520 McKittrick St. in Wenatchee on the Tuesday before Thanksgiving.
Serve Wenatchee Valley, which is supported by numerous churches in the valley and many private donors, does a terrific job of helping families who are in danger of being homeless stay out of that situation. It is far easier and infinitely less disruptive to keep people from being evicted when they are facing emergencies that the community can help solve. Serve Wenatchee Valley and other organizations are wonderful problem solvers.
For the cost of a mere $35, the organization provides these Thanksgiving baskets. If you'd like to sponsor some families, they make it easy to do so. Simply access servewenatchee.org and click on the Baskets of Blessings GIVE NOW button.
For community members who are creatively inclined, there are opportunities to decorate baskets for the families who will receive them. I think this approach sends an important message of belonging to those who might otherwise feel disconnected from the community. If you would like to volunteer to decorate baskets, contact the office at (509) 663-4673. You'll be able to pick up the baskets and return them on Monday, Nov. 15, fully decorated.
Or, you may choose to support the holiday efforts of other nonprofits helping those in need. All of these efforts are worthy and important.
Just think about who are struggling to get by and how we can lift their spirits and foster a sense of hope. That's the spirit of community.