Why should we trust Jeff Jones' opinion on whether or not to get the COVID-19 vaccine?
Jeff Jones recently published an op-ed in our local newspaper, where he is business manager, on whether or not we should trust Dr. Anthony Fauci, the director of the National Institute of Allergy and Infectious Disease (NIAID).
I want to start quickly with a bit of background on Dr. Fauci, who was appointed to his position in 1984 under Republican President Ronald Reagan. He was also given the Presidential Medal of Freedom in 2008 by another Republican presidential darling, George W. Bush, for his work on the AIDs/HIV pandemic.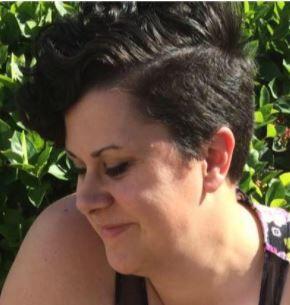 Dr. Fauci graduated first in his class at Cornell University's Medical College, now Weill Cornell Medicine, in 1966 with a Doctor of Medicine degree. After two years of residency, he joined NIAID's Laboratory of Clinical Investigation in 1968. In only six years (1974) he was made the head of the Clinical Physiology Section, then in 1980 he was made the chief of the Laboratory of Immunoregulation. In 1984, he was appointed to the position he holds today, the director of NIAID.
In plain speak: He has 55 years of experience as a licensed doctor, with 53 years specifically experienced in preparing for, studying, combating, and trying to eradicate infectious disease pandemics exactly like COVID-19.
So why should we trust Dr. Anthony Fauci? Perhaps because his experience in the field can't be ignored. We are lucky to have someone with such extensive experience at the helm.
Jeff Jones, of The Wenatchee World, says we should take that extensive vocational experience with a grain of salt. With such a dismissive attitude of such enormous contributions and accomplishments in the medical field as Dr Fauci, that must mean that Jeff knows what he's talking about right? Let's find out some of Mr. Jones' background and compare to see whether or not we should trust his opinion.
I mean, no one would think to offer such an important supposition on whether or not to take a potentially life saving vaccine without the background and experience to offer one, right? No one would launch a potentially hurtful and thoughtless misinformation campaign in his own newspaper under the guise of an opinion without having at least some experience in the medical field, right?
Jeff Jones is the business manager at the Wenatchee World. His background is in... drumroll... accounting and media! Wait, wait. Accounting and Media? Yes. The person who has asked you to "pause" and consider his blatantly biased quotes and misleading points, has a background in Accounting and Media.
So just based on their backgrounds, whose opinion should we trust?
Mr. Jones begins his Op-Ed by reminding the reader that Dr. Fauci flip-flopped on his mask opinion. On the surface that is a good point, but it heavily relies on the short memories of those consuming his words.
"You may remember, in March, Dr. Anthony Fauci, touted as our nation's top infectious disease expert, while testifying before a Senate committee said that masks should not be worn by the general public, they would not help much in preventing the spread of COVID-19...
"Then in June, Dr. Fauci reversed course and said he only suggested we not wear masks because they were in short supply at the time and it was more important for frontline health care workers have access over the general public."
What's interesting about what Mr. Jones says, is that he simultaneously brings up the reason why Dr. Fauci made the statement he did then dismisses it, as well as taking it out of context.
The interview referred to by Mr. Jones was posted by 60 minutes on March 8, 2020, not the testimony in front of the Senate committee as he incorrectly asserts. In it, Dr. Fauci does say at the 30-second mark in the YouTube link provided that the general public should not wear masks. He also says at the one-minute mark "but when you think masks, you think of healthcare providers needing them and the people who are ill."
In the same interview, he stated that we should be leaving the masks for those that need them: the healthcare workers. If you remember, during the beginning of March in 2020, we had a huge shortage of Personal Protective Equipment (PPE). If you also remember, at that time, the travel ban had only been extended to *parts* of China and Iran. There had also only been a total of 19 confirmed deaths in the United States. It didn't take long for Dr. Fauci to reverse course and reiterate the reason he said that to begin with was so that we had enough PPE for our healthcare workers and hospitalized patients. Trump had not even declared a national emergency yet.
So the op-ed isn't exactly off to a great start in order to inspire trust in its readers. So far, he's misrepresented Dr. Fauci's statements, misattributed the interview to the Senate, and misconstrued the fact that Dr. Fauci has been consistent in his statements of the healthcare frontline workers needing the PPE at the beginning of the pandemic.
The CDC clarified their stance on masks, which is to wear them, on April 3, 2020. Soon after, Dr. Fauci fell in line with the CDC, not in June as Mr. Jones suggests.
Dr. Fauci and CDC director Redfield both testified on June 30, 2020 in front of the U.S. Senate panel hearing and at that time clarified their stances on masks: to wear them. At that time we had risen past 100,000 confirmed COVID-19 deaths.
Have they changed their opinions again in the last eight months? No. It's almost as if, with more information, they came to an informed decision and stuck to it because the science backed it up.
The next point of reference Mr. Jones points to in which Dr. Fauci shouldn't be trusted: he moved the goalpost of vaccination percentage from 60-70% to 75-80%. That's only a 5-10% shift.
Here he quotes a New York Times article, NOT Dr. Fauci as he makes it appear. Here is the full article quote from NYT:
"In a telephone interview the next day, Dr. Fauci acknowledged that he had slowly but deliberately been moving the goal posts. He is doing so, he said, partly based on new science, and partly on his gut feeling that the country is finally ready to hear what he really thinks.
"Hard as it may be to hear, he said, he believes that it may take close to 90 percent immunity to bring the virus to a halt — almost as much as is needed to stop a measles outbreak."
So again, Dr. Fauci explains that he was conservative originally because of the fear surrounding the virus and the vaccine. He waited until the vaccine information was available to mitigate any panic that people may feel.
Mr. Jones calls this evolution of opinion, "not reassuring". He then states that Dr. Fauci appeared on CNN stating "the worst is yet to come" in regards to COVID-19, to which he summarily dismissed because he didn't feel like Dr. Fauci provided any context to that statement.
Jones continues next with my favorite alt-right conspiracy, that testing results in higher positives, which is why Dr. Fauci is giving this warning. Again, it couldn't possibly be because he is the world's foremost expert on viruses exactly like COVID-19. It could only be a conspiracy to scare the public. The context is pretty easy to find when you do literally any research that does not consist of unqualified youtube conspiracy videos.
If just the presence of testing created positive results, then our educational system wouldn't be in such poor shape.
Mr. Jones claims he's not here to "disparage" Dr. Fauci, but he has dismissed an expert's opinion at every turn with zero context to counter the qualified science. How, exactly, is that not disparaging someone's life work? And offering nothing in response to counter any of the points, except of course, to blame Big Pharma.
Of course to add the cherry on top of this disastrous op-ed, Mr. Jones brings in a mention of "that generational wealth, measured in the billions, is on the line for the pharmaceutical companies that are participating in vaccine development."
As if a low-funded, grassroots mom-and-pop experimental holistic approach would be better or faster in developing a vaccine. A vaccine that has actually been in development for 30 years by the way, originally designed for SARS, which is what COVID-19 mutated from. But nevermind that.
Mr. Jones moves on to talk about how only old people die from it, and that's why we shouldn't worry about getting the vaccine. Except that just a few days ago, Republican Senator Mike Reese died from a brain aneurysm after recovering from COVID-19 last month, confirming the new complications in younger to middle-aged people. Mike Reese was 42 years old. Mr. Jones also wants us to ignore the tracked 30% reduction in the function of hearts and lungs in college athletes of whom had fully recovered from COVID-19. Because despite these complications, Mr. Jones says: "At this point, we know the virus is not equally dangerous."
Do we though? Mr. Jones failed to provide any proof that the vaccine is dangerous. At all. The only statement he attributes to proof is: "the CDC reported in mid-December that of those vaccinated in the U.S., 2.3% experienced what they refer to as a 'Health Impact Event,' meaning you would not be able to perform a normal daily routine."
Now that is a scary statement. Except that the CDC defines a Health Impact Event, as "unable to perform normal daily activities, unable to work, required care from a doctor or health care professional." Now would you like to know the real numbers from the CDC? Out of 272,001 doses administered of the pFizer vaccine there were 6 anaphylaxis reactions. None of them died, all of them were treated at the time of injection during the observation window.
Six adverse reactions out of 272,000 vaccines. One of which had a history of adverse reactions to a rabies vaccine.
Mr. Jones ends his op-ed with a statement that implies Dr. Fauci has been a "tenuous voice" which has complicated our efforts to find the truth. I would argue that it's people like you, Mr. Jones, who complicate the facts with your needless fear-mongering and intentional misinformation campaigns. You speak with an authority purchased by your own newspaper, with no substance but the tendrils of terror you hope to invoke in the local community which is already being torn apart by fake news like yours.
With the barest minimum of journalistic integrity and source checking The Wenatchee World and the author of this abysmal Op-Ed, Jeff Jones, would not find the truth so "elusive."
S.M. Winter is a local activist and author in Wenatchee