Tracy Warner was editorial page editor at The Wenatchee World. He retired in 2017. This column was first published on Dec. 23, 2005.By Tracy Warner
Strange, these Christmas traditions. Some don't necessarily make a lot of sense — a dead tree in the living room, for instance. But traditions have value beyond ritual. They give us continuity, a connection from generation to generation, which is precious and too important to break. And tradition sparks memory, so we may cherish it.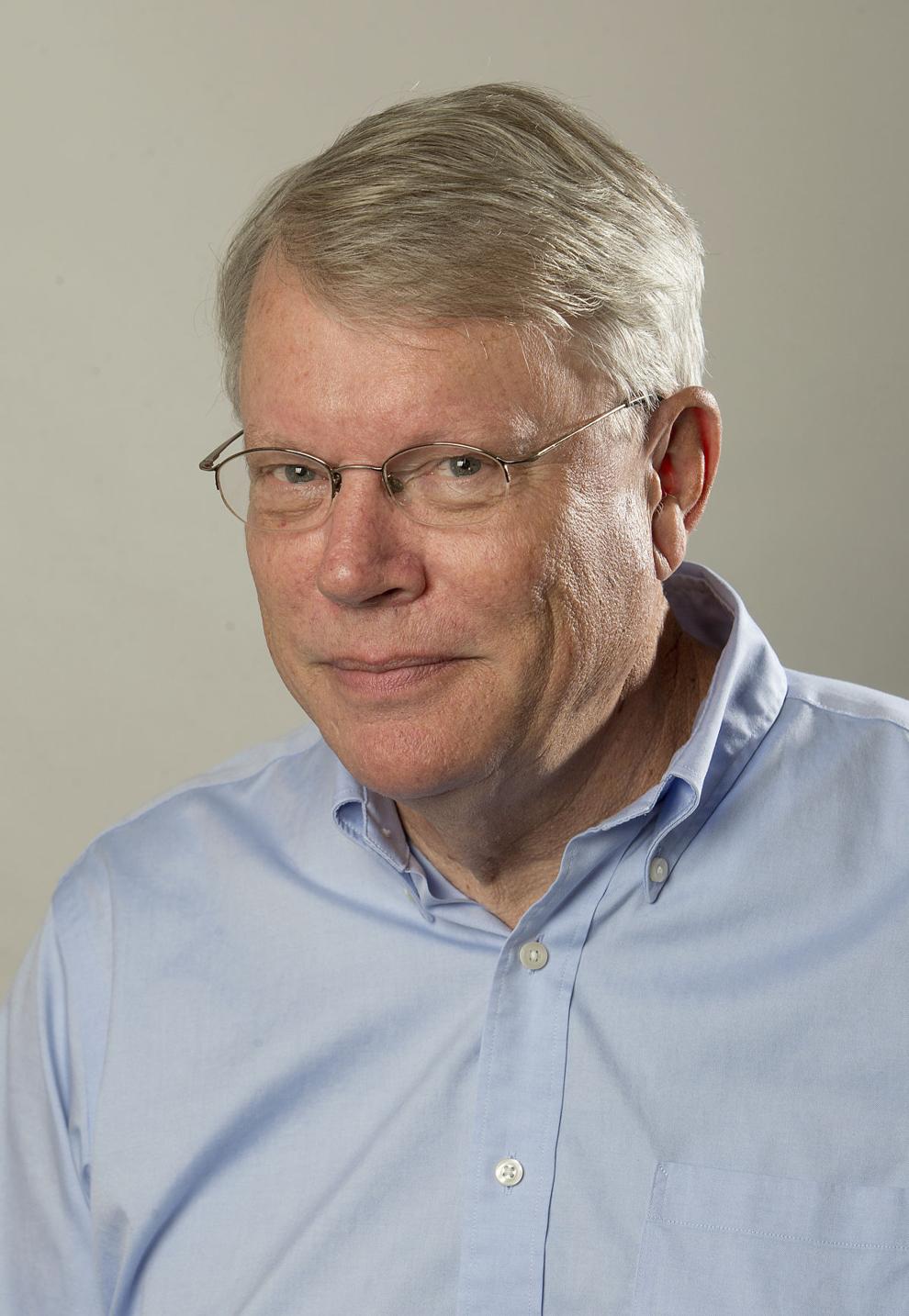 For instance, I have a tree in my living room, like most of you. But underneath, round and around, it is circled by an electric train. It is not some flimsy, modern, electric train. It is a real O-gauge Lionel steam switch engine pulling a reasonable selection of rolling stock, caboose included. The track is laid on top of a cotton-covered piece of plywood. The cotton batting is there to simulate snow, and the train runs past miniature snow-topped porcelain houses and stores, which are lit from inside by small bulbs and look cheery and warm. A road paved with ground coffee runs by the houses, edged by tufts of cotton that look like snow drifts, if you have a good imagination. Out front are parked four 1920s cast-metal toy cars that belonged to my father. Little porcelain people go about their business, play in the snow, wave at the passing train, or skate on a frozen pond made from a mirror.
This is strange, I know, but traditional. My grandfather made an electric train snow scene every year at Christmas, and Christmas was the only time we saw the trains. I was not an optional endeavor, but absolutely required. He called it "the garden." On the Saturday after Thanksgiving each year, he would set all else aside and announce, "I have to put up the garden," which meant put up the electric trains. We couldn't wait.
The train sets were kept carefully packed in an ancient wooden crate that my grandfather told us came from his father's grocery store in Baltimore. It said National Biscuit Company Premium Saltines on top, in faded type. He'd lift the hinged lid to show each engine and car carefully wrapped in newspaper. He made the most of the buildings for his miniature town from thin pieces of wood, or Lincoln logs glued together. He used pipe ashes to pave his roads. And some of his townspeople were small wooden dolls with clothing stitched by my grandfather's mother when he was a small boy. And he put it all together the same way every year, and every year it looked to me like a Currier and Ives print come to life. There were two trains, one parked on a siding. We'd run them until we were bleary-eyed.
Tradition. My father had his own trains, and did his own layout in his living room. And today, I have a brother and two sisters, each living at different ends of the country and with families of their own. And in each living room runs an electric train through a cotton-covered town. In one are tiny wooden people with clothing made by my great-grandmother. In another are buildings carefully constructed by her son, for his son, and his children. And one train is still stored in a wooden biscuit crate that came from a grocery in Baltimore a century ago.
That is what traditions are for. They keep alive the connections, and nurture the memories. And tonight there's a train leaving the station under my tree. I'll watch it go round and know that some things are still right with the world.