Last spring, as the novel coronavirus spread around the world and the nightly news was full of closures, cancelations and grim warnings, we Americans were just coming to realize the once-in-a-generation crisis this virus would represent. And while today we have three approved vaccines and there are signs of a return to normalcy, too many of our friends and neighbors are still hurting.
In Washington state alone, more than 345,000 people have been infected with COVID-19 and more than 5,000 people have died of the virus. Since January 2020, an estimated 234,000 Washingtonians have lost their jobs, and 30% of Washington households are at risk of going hungry. Of those households, almost two-thirds have children.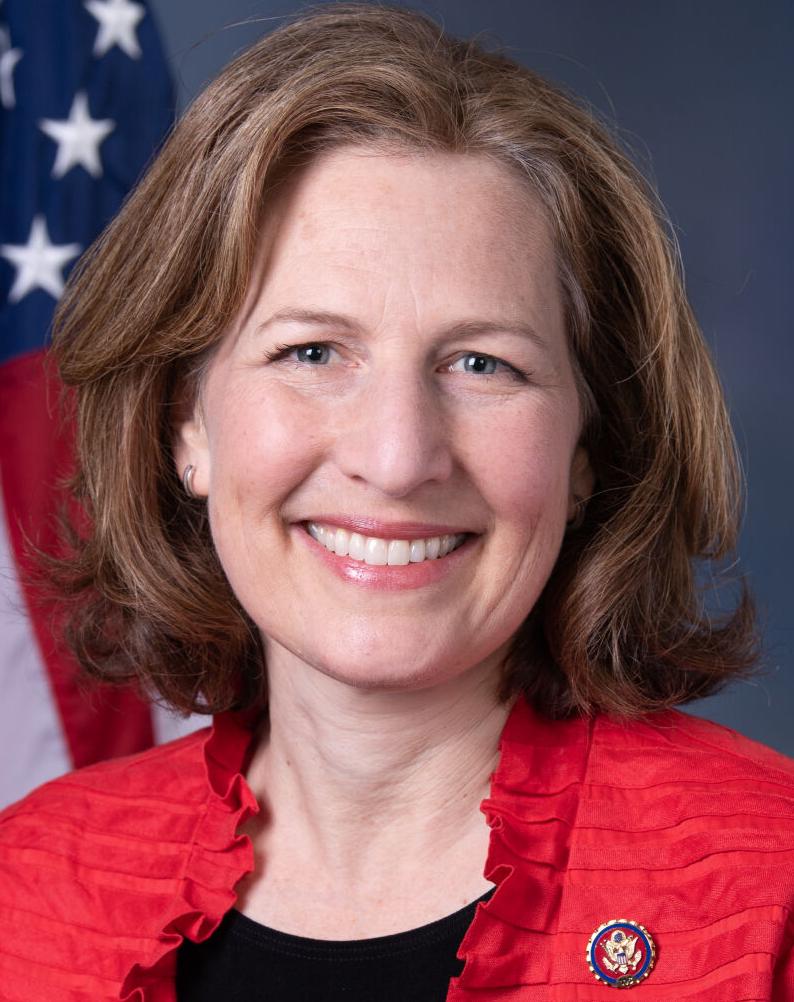 I have heard from thousands of people from across the 8th District about how the last year has affected them — health care professionals, restaurant and gym owners, small business leaders and other essential workers. It was with those conversations in mind that I cast my vote to send the American Rescue Plan to the President's desk in March. It was an easy decision for me. The bill represents one of the most impactful pieces of legislation in decades and provides the necessary tools to finally get the virus under control, safely reopen more schools, and jump-start the sputtering economy. It is transformational.
Let's talk about what's in the bill, which is "shots in arms and money in pockets" and a whole lot more. In our state alone, the bill provides:
• $4.5 billion in state relief and $2.7 billion in local relief to help keep critical workers like first responders, teachers, and public health workers on the job, and to support rent and small business relief programs set up by cities and towns.
• More than $1.8 billion to safely open K-12 schools and keep them open.
• Direct payments of $1,400 to the vast majority of Washington adults and their children.
• Additional relief of up to $3,600 per child through the Child Tax Credit. This will be paid as a monthly benefit and will help 90% of American families. Like Social Security helps all seniors, this benefit helps nearly all children, but will have the most profound impact on low-income families, lifting half of poor children out of poverty.
• Nearly $1,000 through the Earned Income Tax Credit to 360,000 childless workers, including many in frontline jobs.
• A cap on marketplace health insurance premiums at 8.5% of income. That translates to savings of $1,117 per month for a 60-year old couple earning $75,000 per year.
The bill includes a huge amount of support for North Central Washington communities. According to initial estimates, Chelan County will receive nearly $15 million in relief funds, Douglas County will receive more than $8 million, Wenatchee will get about $6 million, East Wenatchee will get about $4 million, and several other NCW cities will see hundreds of thousands of dollars.
Chelan County Commissioner Kevin Overbay said the American Rescue Plan "will provide counties the ability to not only backfill lost revenue, which is vital to providing essential services to our citizens, but will also assist us in providing an equitable and directed response to the impacts of the COVID-19 pandemic across all segments of our population. … We deeply appreciate the actions of Congress in hearing the voices of local government and providing us the tools that will make a difference in the lives of the citizens we serve!"
Dr. Malcolm Butler of Chelan-Douglas Health District said: "In our rural counties, the COVID pandemic strained our public health system to pieces. A lot of senior public health workers, and their associated knowledge, was lost along the way. We need money and we need public health to be cast as a high integrity and heroic career choice. Inclusion in the COVID relief bill will do both of those things."
As the only pediatrician in Congress, I made sure the American Rescue Plan included several provisions to improve the lives of children, including support to get children back in classrooms, the Child Tax Credit expansion, a $350 million increase for child abuse prevention, and a boost in WIC nutrition assistance.
I was proud to support the American Rescue Plan, a transformative bill and a major win for the vast majority of people in North Central Washington and across the country. After a very long 12 months, spring is once again here, and help is on the way.
Dr. Kim Schrier represents the 8th Congressional District, including all of Chelan County, East Wenatchee, Kittitas County, Sammamish and Issaquah.