"Who is steering this ship?"
This was the question the Wenatchee Valley College faculty union posed in the 11-page report about the college's enrollment and budget crisis presented to the Board of Trustees last month. The comparison of WVC to a ship is apt. It is subject to the often unpredictable and unforgiving tides of the economy, the state legislature and changing demographics. This is most definitely the case with WVC's current budget crisis.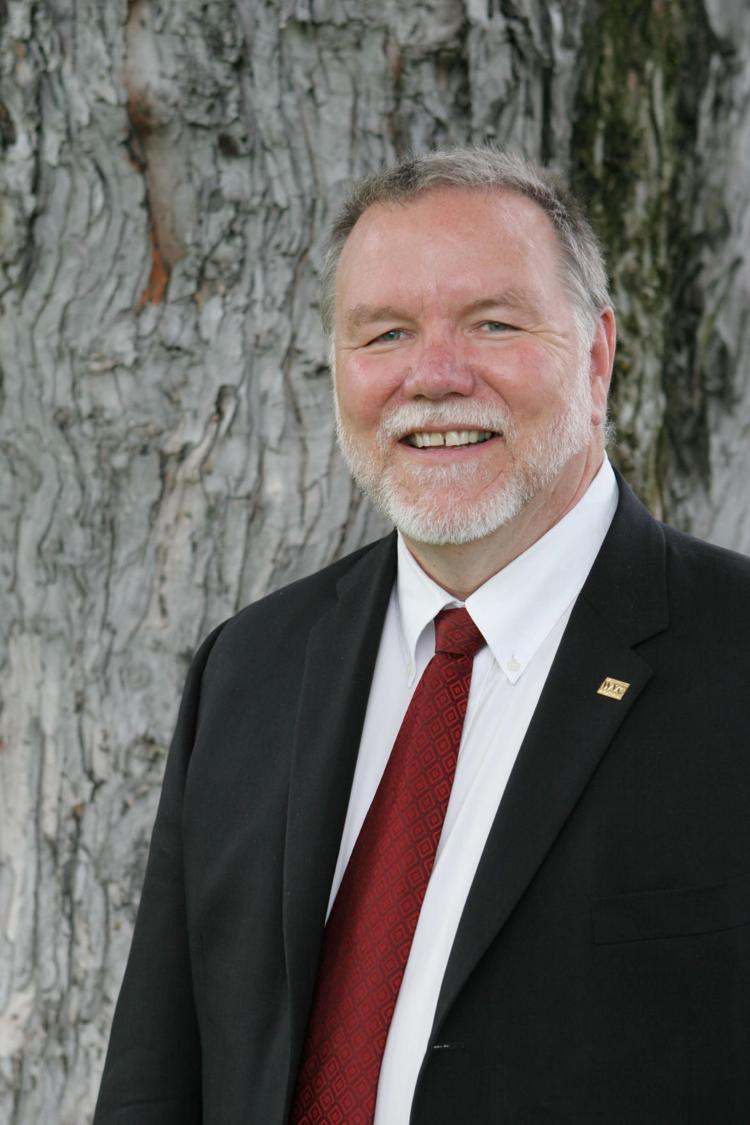 After a higher than expected drop in enrollment this fall, the college was left with a projected $1 million budget deficit. With an increasingly inflexible budget due to how the state funds community colleges and other legislative mandates, the college has less control over how its budget is spent than ever before. Many cost-saving measures have been taken — the most difficult have been in the form of furlough days for exempt and classified employees and the elimination of 21 exempt and classified positions.
The budget crisis moved the faculty union to call for my removal at the public Board of Trustees meeting in January. The union did not approach me prior to the meeting with their concerns, and have not approached me since. The Board of Trustees in their statement to union leadership expressed a willingness to discuss with faculty, but has received no response. We must try once more to move forward together. But this is challenging to do while there are still many misunderstandings about the financial crisis.
The faculty union has, intentionally or not, perpetuated many misconceptions about the causes and effects of the budget crisis, which I have tried to clear up in media interviews, press releases and on the college budget webpage. To see these topics and many others addressed in more detail, I strongly encourage you to visit the FAQ page on wvc.edu/Budget. But there are a few pressing points I must clarify now.
Students are first priority
First, I'd like to address concerns over how this will affect students.
There have been claims that students are "being asked to pay more for less" with their course fees, and that they have not been made a priority by the college. All of these points are untrue, and counter to the very core of the college's mission.
We have worked hard to ensure that classes and academic programs were prioritized and that many support services remain to help our students succeed. Just last spring, the college was commended by the Northwest Commission on Colleges and Universities for "holistic support of student success and supporting all students" and creating "a diverse, welcoming and inclusive environment for students, faculty and staff of all backgrounds."
New course fees were implemented before the financial troubles arose, after a review of our academic programs revealed that courses were underfunded and costs of equipment and materials were not being covered. These fees help provide well-stocked classrooms and up-to-date tools and resources for students.
Construction of new buildings
One of the most prominent misconceptions about college's finances is that the construction of buildings over the past few years is the reason for our current budget problems. First, it is important to understand that construction projects are paid for from capital project funding from the state, not the operating budget (which is used for personnel, among other things). Concerns over the four existing certificates of participation (COPs, similar to a mortgage) are unwarranted. Only one existing COP (for the Music and Art Center) is paid out of the operating budget, and it accounts for less than 1% of annual expenses.
Setting the record straight
Finally, I need to address a few blatant falsehoods.
The union has accused me of intentionally misleading the public and the college about the causes of this budget crisis and driving a wedge among employees. Far from it, I have done my best to be transparent and communicative. All of the information I have about this budget crisis and its causes are on the budget webpage, along with a timeline of my communications to campus.
The union has also speculated about future layoffs, specifically faculty layoffs. No additional layoffs are planned, and we are doing everything we can to prevent more. I would also like to make it clear that I believe our faculty members play a crucial role at the college, and allow us to provide an excellent educational experience for our students. I consider them to be incredibly valuable members of our team, and that is why we have increased full-time faculty numbers to their highest level in history at 92.
Moving forward
The conversation surrounding the future of the college is happening in news outlets across the region, rather than face-to-face. This must stop. Divisiveness has not and will not serve us as we move forward. Things must change — beginning with the relationship between me and the faculty union.
To the faculty union: Let's talk, face-to-face. Bring your concerns and questions. Let's set the record straight on what is going on at the college and how it will impact our future. Our shared mission is the same: to serve our students and the community.
In short, let's work to steer the ship together to ensure the continued longevity and success of Wenatchee Valley College.
Jim Richardson is president of Wenatchee Valley College. He can be reached at jrichardson@wvc.edu or 682-6400.