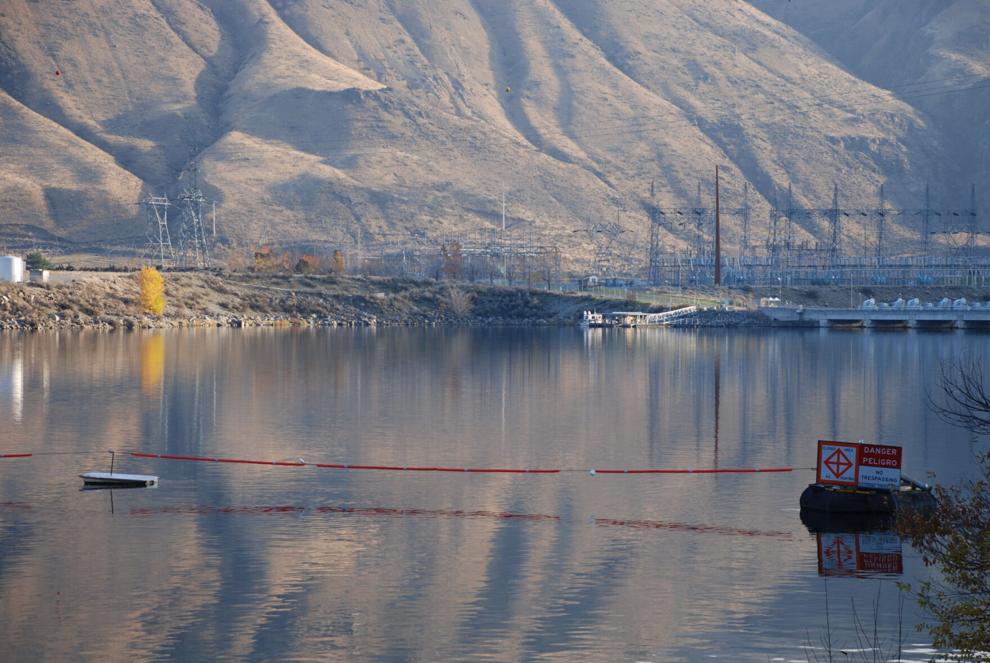 WENATCHEE — The Chelan County PUD is asking that boaters allow extra space near the Rocky Reach Dam while crews do maintenance work on the floating boat barrier.
The buoy line, which ordinarily stretches across the river and stops boaters from getting too close to the dam, is anchored below the water with a chain, said Rachel Hansen, a PUD spokesperson.
Corrosion on the anchor chain, which is normal, resulted in the buoy line breaking free and floating toward Lincoln Rock on Friday, Hansen said. The PUD strung some extra rope and cable in the meantime while they send a dive team to inspect the anchor points and make any repairs.
The PUD expects that work to occur over the next month, she said.
In the meantime, the PUD is asking that boaters stay at least 1,700 feet upstream, or five football fields, from the dam, according to a PUD news release.