WENATCHEE — In 2010, immigration officials asked Norma Gallegos for help reaching immigrants who qualified for citizenship. Twelve years later, she's shepherded a few thousand through naturalization.
But that figure only tells a chapter of her time with Hand in Hand Immigration Services. All told, she estimates at least 20,000 have contacted the Wenatchee program for some type of aid.
"People are walking in that we actually helped years ago and now they're remembering — you know, certain agencies are closed — then we go to Norma, we go to Hand in Hand because they'll give me a hand even though my case is closed," Gallegos said.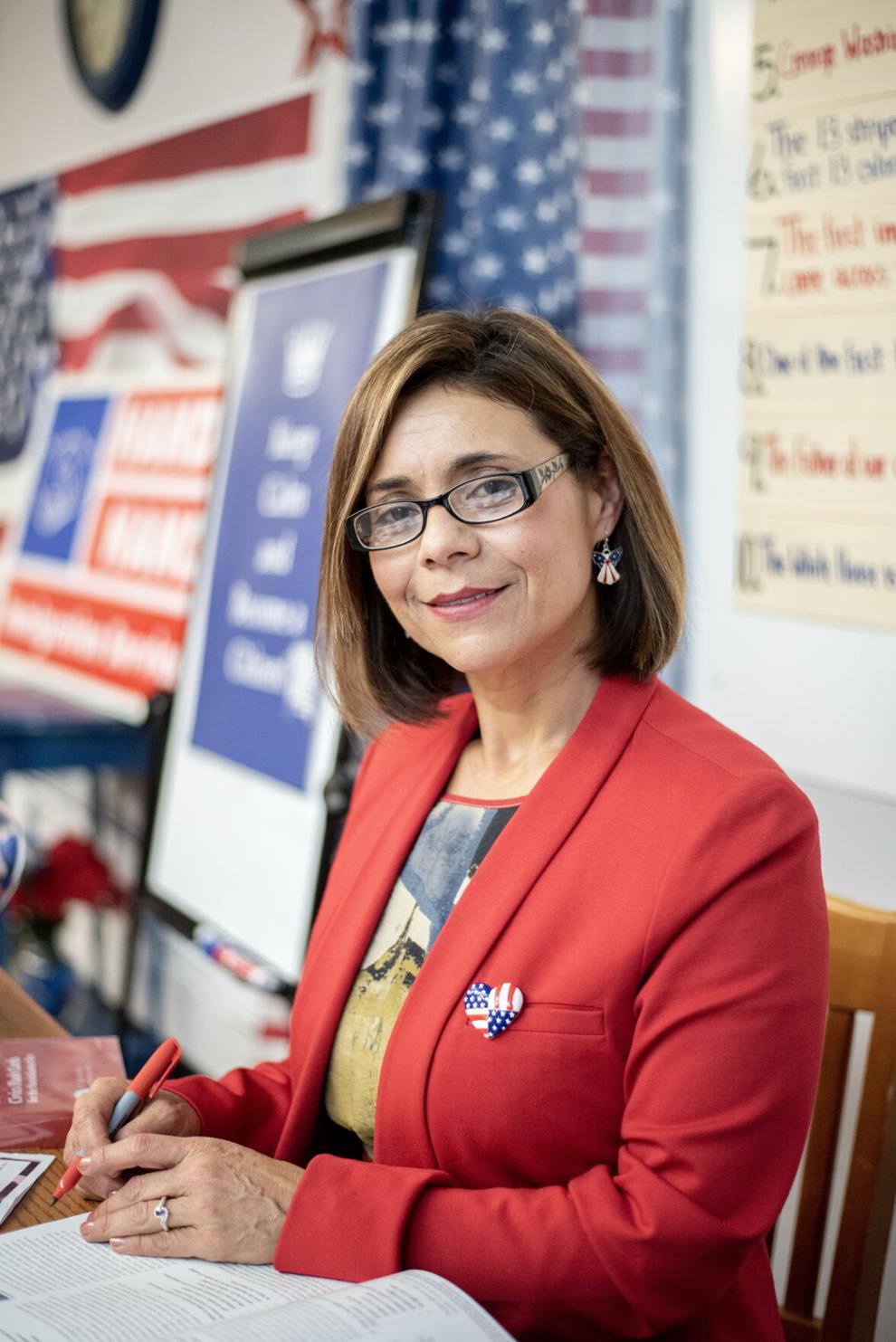 Gallegos, born in Mexico and raised in Kansas, came to Wenatchee more than 30 years ago. She worked for the family services program Head Start for 23 years, first as a bus driver and ultimately as a family community involvement director. She still has her commercial driver license.
When she was first approached by the U.S. Citizenship and Immigration Services, they said they were looking for a community leader they could trust. They had three names, including Gallegos.
"And I said, 'Well, why should I help you?'" Gallegos said.
At the time, and still today, Gallegos said, there were 160,000 to 170,000 residents in Washington eligible to become citizens. Immigration Services was tasked with learning why so many weren't completing the naturalization process.
"I said, 'Well, nobody's coming to you because you're immigration, you're known for deportation, you're known for separating people,'" Gallegos said.
She attributes that to a lack of information.
"So when I realized what was really going on and (that I could) facilitate and provide all the materials and educate people then I realized, wait a minute, nobody was teaching in Wenatchee," Gallegos said. She added, "Then I realized I need to step up."
She was a volunteer for five years before she was endorsed and accredited by the U.S. Department of Justice. Started under World Relief in Spokane, Hand in Hand was ready to become independent.
Pre-pandemic, Hand in Hand guided as many as 300 people to citizenship each year; that figure has since dwindled to about 100, she said.
Gallegos and Hand in Hand is often seen as an avenue for help. Help with anything.
Two or three years ago, Hand in Hand did the math and found they'd helped 19,000 to 20,000 people directly or indirectly. "Helped" could mean a short phone to point someone in the right direction or hours of work that ends with a new U.S. citizen.
She recalled her first bus route with Head Start, which took her to Stemilt Hill, often to provide rides to families of migrant workers. People would come and go: a few months in Wenatchee, back to their home county.
"And all of a sudden people started staying," Gallegos said.
That's what keeps her going with her work.
"I think that the joy of seeing improvement, I see a big difference not just because I've been doing this for 10 years, but because I've been here 30 plus years," Gallegos said.
For her, it's important to give back — and important to encourage others to do the same.
"When we talk about volunteerism, start at home, start with your neighbors, start with your family, then you go down the street, you get to know your neighbors, then you get to know your city, your county, your state," Gallegos said. "So volunteerism means: choose your battles — where can you make a difference?"