If you play golf and have not had the pleasure of playing Circling Raven, you are missing out on a five-star golfing experience. This is not hyperbole, it's a fact. According to Golfweek magazine, CR is the number one ranked golf course in all of Idaho. Here's a direct quote from a recent news release:
"Owned and operated by the Coeur d'Alene Tribe, Circling Raven is in the scenic Idaho panhandle approximately 55 minutes from Spokane International Airport (GEG). Measuring 7,189 yards from the rear tees, the 18-hole layout sprawls magnificently through 620 acres of woodlands, wetlands, and Palouse grasses. Its gleaming white sand bunkers are large and strategically placed and its hole variety ingenious."
It's worth noting that today's average golf course sits on approximately 150 acres of land. CR is more than four times the footprint than most courses. That's a very very very big golf course! No homes or condos or villas or structures of any kind can be seen lining the fairways. Just pure golf. Case in point: when playing holes 11 through 18, you can only see the hole you are playing. (With exception of wildlife..we even saw a moose)
My wife and I recently enjoyed a two day "stay and play" at the Coeur d'Alene Casino and Circling Raven Golf Club and conditions were perfect. I enjoyed two days of golf while Denese got pampered in the spa and took long hikes in the surrounding rolling Palouse hills. The first day, I was paired up with a three-some from Dallas, TX. These guys make the trip every year to escape the summer heat of Texas to play their most favorite course in the US of A. How's that for an endorsement! And these guys could play! I played well on day one scoring just a bit better than my handicap, so I left the 18th green feeling pretty good about my game. That evening we enjoyed a great dinner in the Chinook Lounge and even tried our luck on the gaming floor.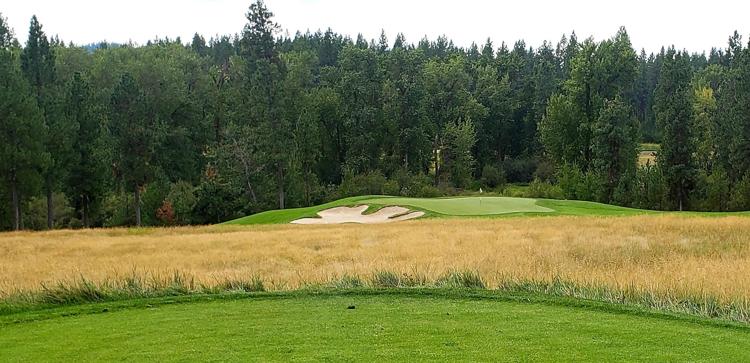 The next morning I had coffee with the director of golf, Dave Christenson, PGA. Dave was the original director of golf at Gamble Sands just outside of Brewster, WA. Ironically enough, Dave's first golf pro gig was at Circling Raven when it first opened August 1st, 2003.(2004 was their first full year) Dave is thrilled to be back 'home' and by all indications is doing a great job. Golf course architect, Gene Bates, has been commissioned to develop a masterplan for improvements to the course that includes renovating bunkers, removing irrelevant ones and strategically adding new sand bunkers. Also, expanding the practice facilities and even introducing a new bentgrass variety to all 18 greens that would minimize Poa Annua grass. There were even discussions about adding a new nine-hole course near the existing practice facility, but I got the impression that idea has been tabled for now. The complete list of proposed improvements is lengthy but the point is, CR is still innovating and improving. I cannot wait to see the results.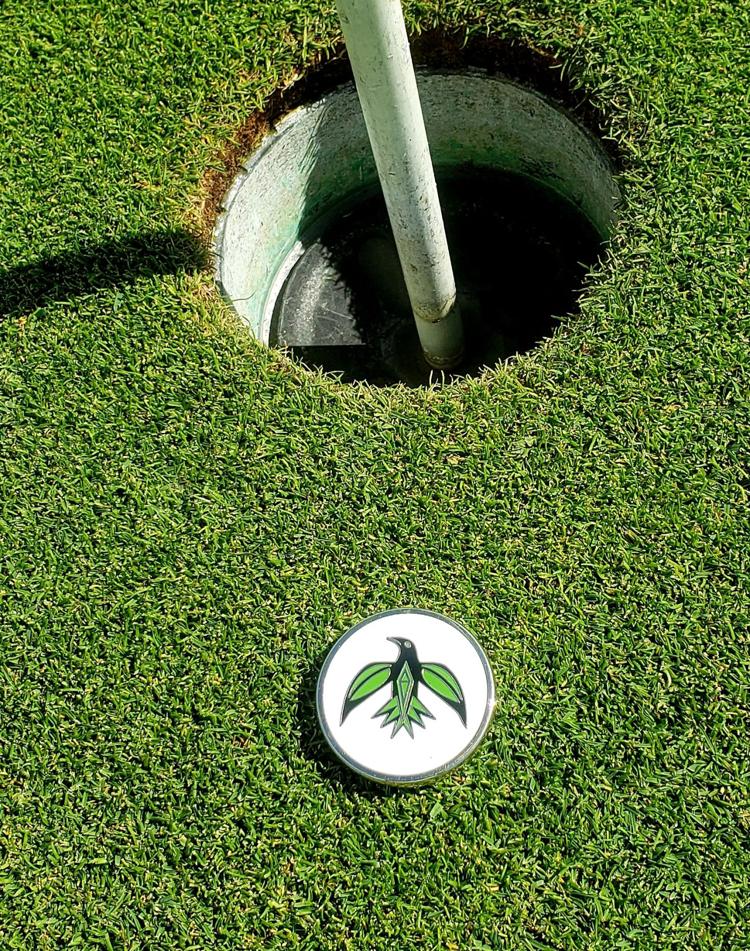 I was joined on the second day of golf by my longtime friend, Bruce Robinson, from Spokane. Bruce had a little surprise for me. He arranged for two members of the Nitty Gritty Dirt Band, who were playing that night at the casino, to join us for golf. Holy 'Mr. Bojangles' batman! I met Jamie and Ross on the practice facility and over the course of 18 holes, got to know them a little bit better. Jamie Hannah is the son of Jeff Hannah, one of the founding members of the band. Jamie toured with The Mavericks and Gary Allen before joining NGDB. Jamie plays electric and acoustic guitar and vocals. Ross Holmes toured with Bruce Hornsby and Mumford and Sons before joining the group. Ross burns it up on fiddle and mandolin and also does vocals. Not only can these guys cook on stage, but they can also play some golf! They both hit the long ball and know their way around a green. It was totally enjoyable and these two musicians could not have been nicer guys.
The show that night was a highlight for sure. It was the best live show we've seen in years. The band was on a 70 date tour and the next night they were scheduled to be in Missoula and then on to Jackson Hole. It must be grueling on the road like that, but they seem to love it. After 53 years, The Nitty Gritty Dirt Band still brings it!
Circling Raven Golf Club is in my top five of favorite courses in the northwest. It's big, beautiful and challenging for all levels of players. Happy 15th CR! I'll be back next year…bet on it.
See you on the first tee.