LEAVENWORTH — Billed as the largest rock climbing festival in the state, the 2019 Leavenworth Rock Fest is happening Friday, Saturday and Sunday in Leavenworth. The event, which draws around 250 climbers from around the state each year, is sponsored by the non-profit Leavenworth Mountain Association.
Rock Fest has been going on for over 20 years, according to organizer Jeff Paton. The various offerings have stayed pretty static but the event itself has moved around some.
"This is the first time we've had Snowy Owl Theater, which is a really big jump up for us. It is a really classy, beautiful theater," Paton said. "Last year's venue was up the Chumstick. For several years, we had it at the Fromm's Field camping area. It's been fairly consistent in terms of the program. Just the venue has been consolidated this year and is a lot better."
The new Rock Fest headquarters is the Icicle Creek Center for the Arts in Leavenworth, which is three miles up Icicle Road from the junction with U.S. Highway 2. Camping is being provided at Spromberg Canyon.
There are rock climbing clinics hosted by the Leavenworth based Northwest Mountain School. There is an intro to rock climbing clinic for 16 and older. This is for new climbers, which features belaying, tying to the climbing rope, intro to crack and face climbing techniques.
There is a crack climbing clinic. This focuses on a specialized style of climbing cracks. This is an intermediate course for those who already have climbing experience. There is an improvised rock rescue clinic, looking into what to do if someone falls and is injured.
There is also a multi-pitch anchors clinic, looking into techniques which can make a big difference in your climbing experience.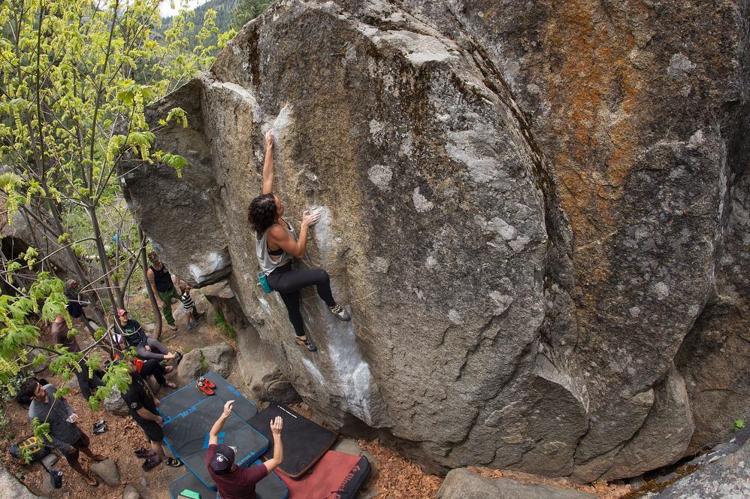 The Team Bouldering Camp is sponsored by Riverfront Rock Gym in Wenatchee. This is a youth competition on some of the granite boulders in the Icicle Canyon. Kids are invited to climb as many routes as possible, but they'll have to bring their own pads and spotters.
"There is a shoe demo to try out different kinds of rock climbing shoes. There is a responsible climber seminar, which is put on by the Forest Service and other groups," Paton said. "Each group that has a portion of that has their own time slot on Saturday. The Forest Service Climbing Rangers have one. There's one from the anchor replacement project group."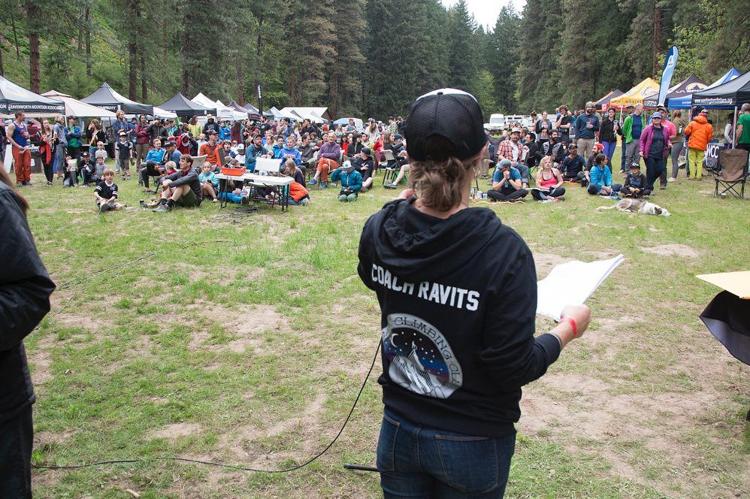 There are some climbing related games on Saturday afternoon. There are competitions like tossing a bouldering pad, hanging on a rock for a long as possible and hanging from a hang board as long as possible.
There will be food booths sponsored by Dan's Food Market in Leavenworth. The Saturday morning breakfast burritos are provided Solid Rock and Climbers for Christ. There will be beer from some of the local breweries, barbecue, and Sunday pancake feed.
"The main event is a dinner that starts about 4:30 p.m. on Saturday. That will be sponsored by commercial caterers. At 7 p.m., we have two speakers at Snowy Owl Theater, giving slide shows about climbing," Paton said.
Will Stanhope and Brittany Goris will talk about climbing the infamous City Park and other upcoming challenges. At 8:30 p.m., Will will speak about big linkups in the Bugaboos and climbing around the Patagonia Mastiff.
Most of the attendees come from western Washington, Paton said. They put the word out to the various climbing gyms and Facebook groups.
The Leavenworth Mountain Association, which began in 2011, has a goal to promote climbing in the Leavenworth area to bring the community closer together with climbing. Each year, they sponsor the Icicle Canyon clean up with about 100 volunteers.
LMA also has a youth climbing club in cooperation with Cascade High School.
"We have kids that go out, depending on the time of year, weather and everything. Sometimes once a week. Sometimes every two weeks," Paton said. "We have a youth climbing coordinator that runs that and teaches them to climb. We've also made field trips with them to Smith Rocks in Oregon as well as the coulee area hear George, Washington. We're going to Methow is two weeks."
The group has also stewardship projects like placing portable toilets in the Icicle Canyon.