MONITOR — Michelle Schubert Claussen trained for weeks for this moment. Here she stood on the set of American Ninja Warrior in the Tacoma Dome, with cameras on one side and hundreds of people on the other.
She was ready to attack the ninja obstacle course. Ready, three, two, one and she's off. If it sounds intimidating, it was, even for a fine-tuned athlete like Schubert Classen.
Getting on the American Ninja Warrior show had been an interest of hers for a while.
"I've been watching videos of these crazy athletes doing these amazing feats," Schubert Claussen said. "Two years ago, I decided to send in an application video. I did not hear back. I decided to send in another one this year. I got a callback and they said you're on the show. I guess they liked my video."
A former division one track athlete, Schubert Claussen, 31, was no stranger to TV competition shows. Three years ago, she was on Survivor. She was voted off the island about midway through the show, meaning she had to come back for every episode as part of the jury.
The first video she submitted highlighted a different part of her personality. When she was on Survivor, they really wanted to see all the different angles of a person.
"I think I misjudged American Ninja Warrior. They just want to see your athleticism and your drive and that sort of thing. This one, I really tried to focus on my athleticism," she said.
The second video featured her at roller derby practice. She is skating around talking, while girls are getting pummeled and smashed in the background.
"You hear loud crashes and screams. I think it was a funny dynamic video as I'm skating around saying, trust me, I'm tough enough to do this," Schubert Claussen said. "I would love to have a shot at the course. This is me at roller derby practice. I also rock climb. I showed pictures of me rock climbing."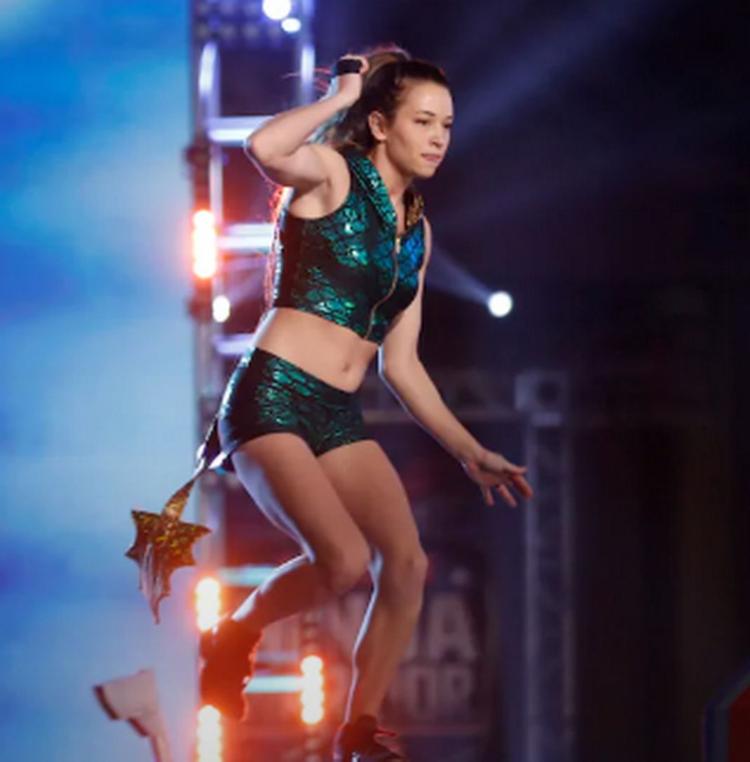 After she was accepted on the show, Schubert Claussen, who lives in Monitor, started training with another ninja from a different season. He taught her how to run up a 14-foot warped wall. He taught her how to leap from bar to bar, including ones far away.
She already had upper body strength from rock climbing, but she didn't have any obstacle training as you see on the show. Wenatchee does not offer much for that, so she traveled to Issaquah for extra help.
In hindsight, Schubert Claussen wishes she had participated in more ninja competitions before the show.
"There are ninja competitions all over the state throughout the year. I think if I could have done some ninja competition before the show, it would have helped," she said.
American Ninja Warrior contestants do not see the course until the day of the show. You do get a walkthrough beforehand, but only to point out safety features. You get one shot at the course, on camera.
The obstacle course Schubert Claussen faced was high on technique and less on strength, she said. It would have been better the other way around. Her technique is not as refined as the other ninjas, but she did feel with her strength, she could muscle through things.
"It started out with one about foot placement and speed. Can you run up these pillars? Then, jump off and grab a rope and swing to a landing. Then, it progresses from there. Even that first obstacle was so intimidating. You have to run or you can't make the rope at the end," she said. "It was fun but definitely an intimidating experience."
Her fitness was great, upper body strength, core, cardio. She was in the best shape in many years, probably since college. The key was not having time on the obstacles.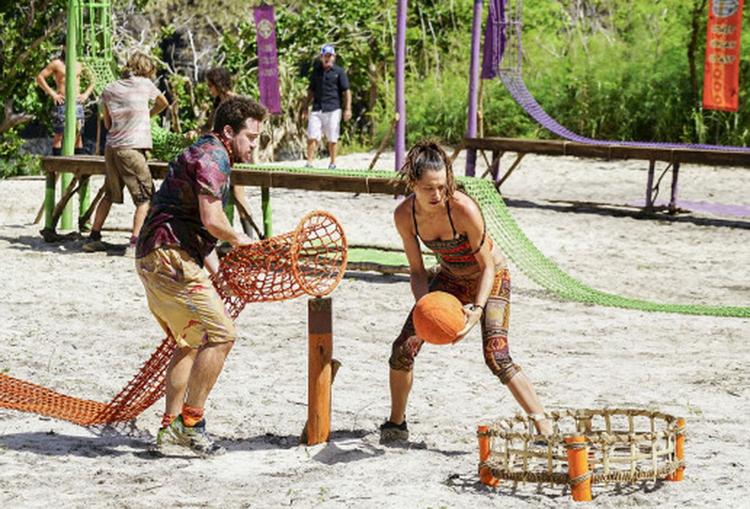 Even though it did not turn out well, Schubert Claussen is taking away a lot from the experience.
"You stand in front of the obstacle and what you need to do. I would think, that is impossible, at least for me. There's no way to accomplish this. I can't run up a 14-foot wall. After trying and failing, then finally I got it. Now, I can do it every time," she said.
"There was something inspiring about doing something that looks impossible, from learning technique and not being afraid to fail. It can be inspiring to do something that looks impossible."
You may yet see Schubert Claussen on TV in the future. She and a friend sent in a video to The Amazing Race. Also, she is considering taking another shot at American Ninja Warrior next year.