Noah Etter
When a player comes to a new team with a prior championship on their résumé, that's a level of experience that tends to translate well into the new setting. For incoming Wild forward Noah Etter, he reports to Wenatchee with not just one but three championships in his last four years.
Etter enjoys dual citizenship in the United States and Switzerland, and calls Sunnyvale, Calif. his American home. He learned the game at the age of 4 and has played with a passion ever since. He's a fan of the Chicago Blackhawks and his favorite player is Patrick Kane. He enjoyed his visit to Wenatchee for the camp in May, noting that area mountains were reminiscent of Switzerland, and he enjoyed meeting the people in the Wenatchee Valley. He was impressed with the Wild's home facility (Town Toyota Center) and every facet of the Wild program. He's also seen his fair share of international play, having represented Switzerland at the U16, U17, U18, and U20 levels.
Wild Associate Head Coach Leigh Mendelson sees great promise in Etter. "Noah is a highly competitive forward who has the ability to contribute at both ends of the ice. He is a strong skater and has a good skill set with a work ethic that will bring energy and character to our lineup. He's been a part of three Swiss Championship teams with his Genève-Servette club and that experience is invaluable."
Noah Altman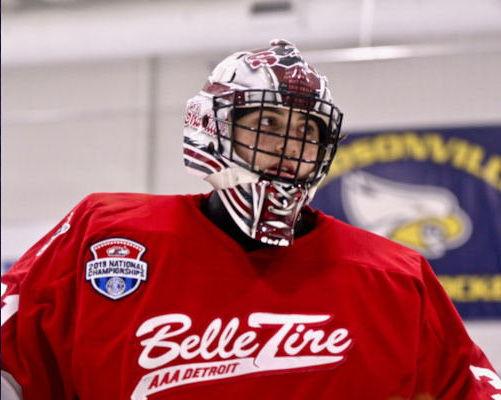 You might say incoming Wild goaltender Noah Altman was a bit of a late bloomer. Raised in West Los Angeles, Altman didn't start playing hockey until he was 13 years old. He initially skated out but within 3 months he felt drawn to wear the pads and try his hand at the goalie position. Five and a half years later, he's grown both literally and figuratively as the 6-foot-7, 210 pound netminder prepares to join the Wild for Main Camp on Aug. 19.
Altman played youth hockey in Culver City, and then joined the California Titans 16U program in the 2016-17 season. The Titans program has proven to be a goalie factory, seeing NHLers Collin Delia, Pheonix Copley, and Thatcher Demko all go through their program. The following season he headed east with the Cleveland Jr. Barons in the Tier I Elite League, and then on to the prestigious Shattuck St. Mary's midget program in Faribault, MN. He wrapped up last season in net for T1EHL champions Belle Tire U18.
Wild Assistant Coach and Assistant GM Chris Clark, a former BCHL and Division I goaltender in his playing days, says, "Noah is an extremely competitive goaltender looking to make his mark in junior hockey. His skill set and competitive nature combined with his 6-foot-7 frame should set him up to have a ton more success in his career."
Julien Ménes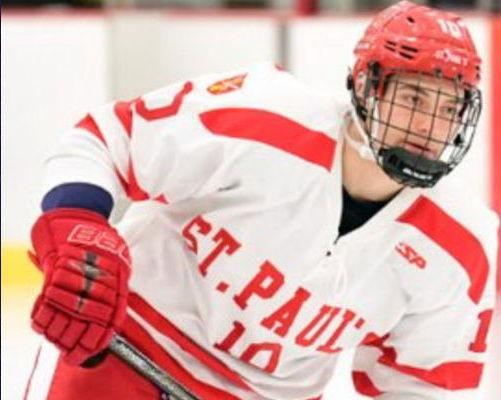 From the borough of Pierrefonds-Roxboro, part of the second largest city in Canada (Montreal, QUE) comes forward Julien Ménes who has a diverse hockey history, having played two years of youth hockey in Finland, followed by the last three seasons at St. Paul's School in Concord, NH.
The 6-foot-2, 201 pound forward has displayed prowess both as a goal scorer and as a playmaker. Last season, competing in the USHS-Prep league, he led the Big Red in goal scoring with 18. In addition to his time on the ice, Ménes was proficient in track and field at St. Paul's. His 4x100m relay team ranked fourth in New England.
Wenatchee Wild Associate Head Coach Leigh Mendelson offers a positive assessment of Ménes, who will report to Wenatchee with the rest of the team on Aug. 19. "He is a strong player who protects the puck well and creates offense from below the goal line while also having creativity to contribute on the rush. His team-first attitude, work ethic, and character will be great additions to our lineup and dressing room."
Tanner Main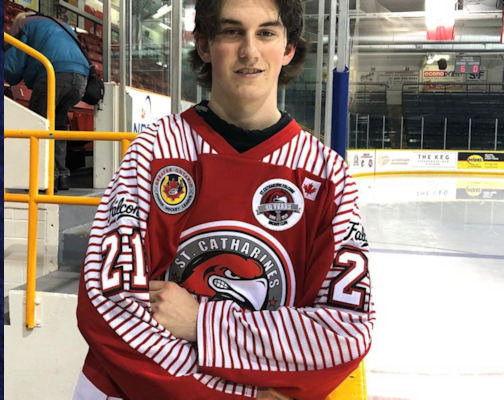 Some defensemen specialize in their defensive zone play, and some others are more reputed for their ability to generate offense. For incoming Wenatchee blueliner Tanner Main, he is exemplary of a defenseman who is proficient at both ends of the ice.
At 5-foot-10, 155 pounds. Main comes to Wenatchee after playing two seasons in the GOJHL with the St. Catharines Falcons. He comes from Welland, ONT, about a 30 minute drive from Niagara Falls. This past season, his point production increased drastically and he was a huge contributor in the Falcons postseason run.
Wenatchee Wild Associate Head Coach Leigh Mendelson sees great promise. "Tanner brings a well-rounded game to Wenatchee. He defends the rush well, can transition the puck and join the rush, and has good skill up top from the blue line. He also has the skill and vision to break the puck out under pressure."
Main will report with the rest of the 2019-20 Wild squad when Main Camp opens on Aug. 19.