EAST WENATCHEE — Wenatchee based S.P.O.R.T. Gymnastics held their fourth annual fundraiser golf tournament at Highlander Golf Course last weekend. Over 100 golfers participated to help raise money for the S.P.O.R.T. competitive program for training and equipment expenses.
Selland Construction has been the presenting sponsor all four years, according to S.P.O.R.T. Owner Sue Harris.
"We raise money for the competitive program for scholarships, travel and training. Most of it goes into scholarships," Harris said. "Every year, the tournament grows a little bit. This year, we've had the most golfers we've ever had. This is the first year we've done a helicopter ball drop. The kids sold over 500 balls. They did an outstanding job."
The kids sold balls for $20 a piece. When the money is turned in with the name, the person is assigned a number. The helicopter drops the balls. The ball closest to the marker won $1,000, which was won by Craig Kunz.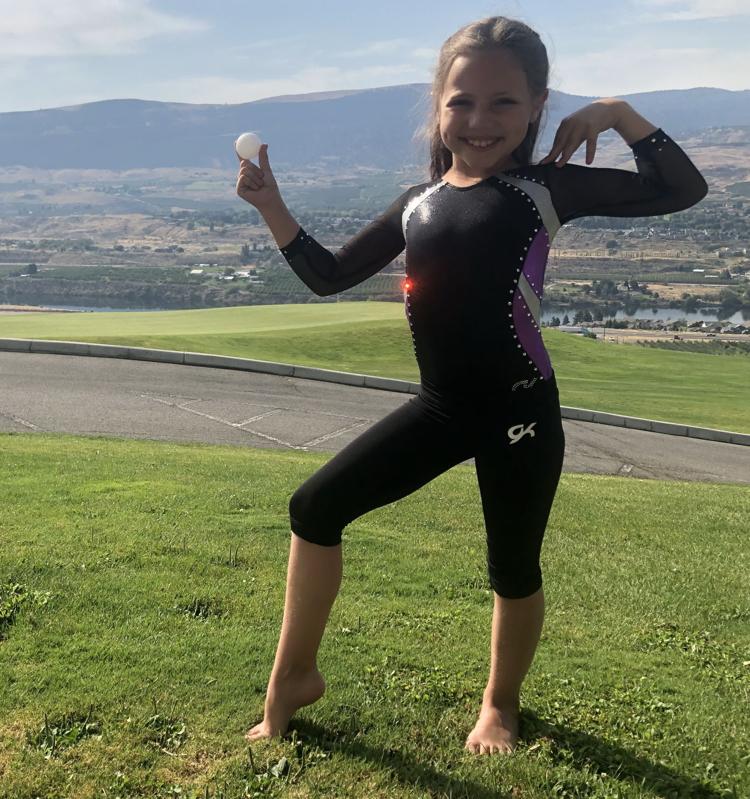 The helicopter company, Flying M Air, donated their time, Harris said.
"We really encouraged the kids to sell the balls because with a lot of golf tournament being sponsors and golfers, mostly the parents have to do it. We really wanted something the kids could participate in," she said.
Harris said they raised over $10,000 on the helicopter ball drop alone. They gave out about $2,000 in prizes, so netted about $8,000,
S.P.O.R.T. gets the word out about the tournament through their website, but mostly it is by word of mouth.
"Most is just people knowing others. We have a lot of support from the community for our competitive program, so people just know us," she said.
Harris estimates they raised about $15,000 from the golf tournament, which is about average.
"We give a lot out in prizes. We make it a super fun event. There is a 50-50 raffle," she said. "We had a cookie hole this year. Some of the kids made cookies and handed them out. We had dancing contests with the golfers. The golfers are really generous in donating to the kids. They are out there on different holes on the course campaigning."
There are 38 gymnasts on the S.P.O.R.T. team, ranging in age from 6 to 16. Their first meet is on Jan. 18 in Bellevue. S.P.O.R.T. is the defending champions in the Gold and Platinum divisions.
The money from the golf tournament helps for training expenses.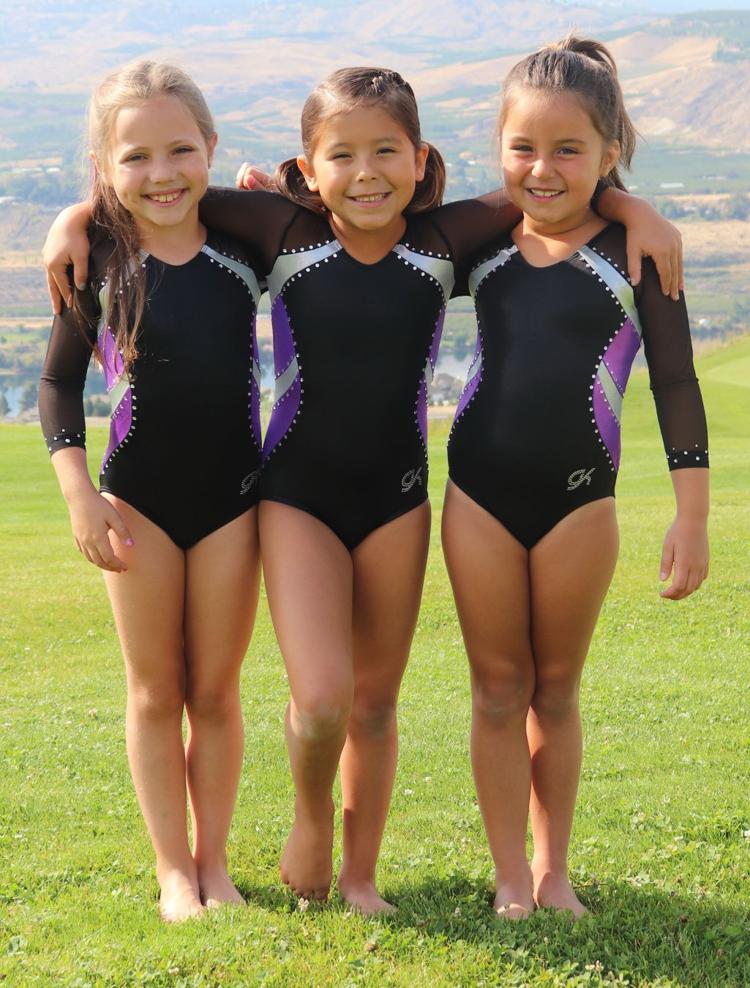 "It is an expensive sport. Not everyone can afford it, so a lot of that money goes to scholarships," Harris said. "Wenatchee is just a great community. We give some much back to the community and the community gives so much back to us."
S.P.O.R.T. Coach Taryn Harris is new diving coach at Wenatchee High School. She is now very busy working with the dive team, while also splitting time as a gymnastics coach.
The S.P.O.R.T. team trains every other day including Saturday.