WENATCHEE — Tyler Wisen was absolutely sensational Tuesday night against Cascade. 
The junior forward scored six goals, setting a new school record, as Wenatchee mauled the visiting Kodiaks 8-1 at the Apple Bowl. 
"He had six tonight? Wow," Wenatchee head coach Dennis Tronson said when asked about it after the match. "That's a school record, he just broke it. I don't even keep track but those were some hard-earned goals. He had some great turns on the ball and that's good to see after having similar looks against Royal and Quincy that didn't go in. It'll keep teams from just isolating on him or Marcos (Bravo)."
Wisen's six goals Tuesday night bump his season total to 11, while Bravo sits at nine after netting one against the Kodiaks. Bravo generated a handful of other chances in the match but two clanked off the crossbar and the rest were off target.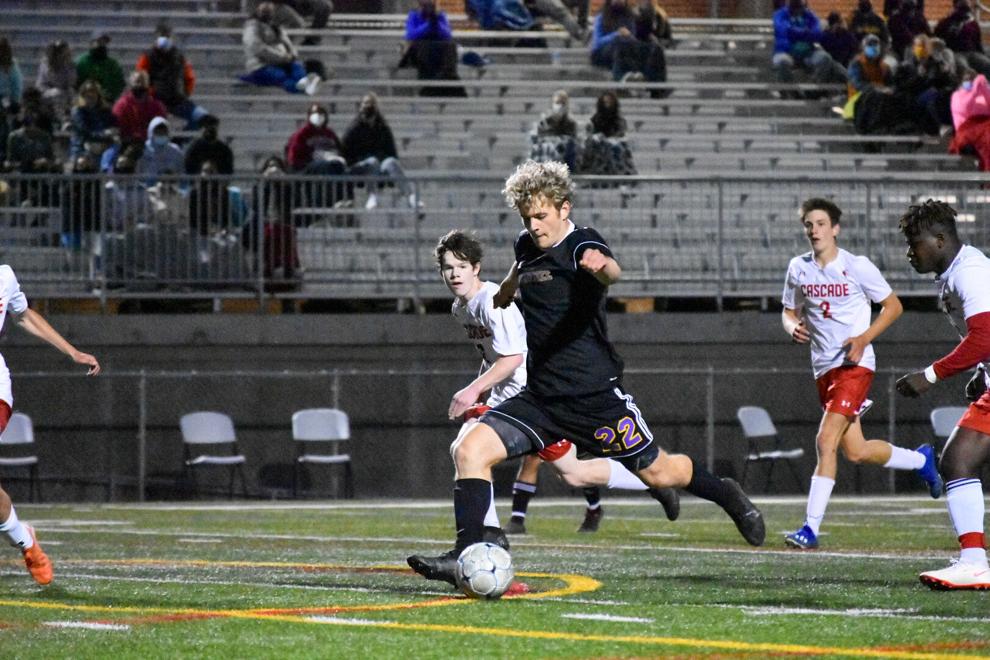 Wenatchee (6-0) dialed up the pressure off the opening kick as Cascade sat back and looked to counter. Bravo opened the scoring four minutes into the match after Wisen won possession on a ball near midfield and fed a pass to Bravo, who converted from just outside the box.
Wisen then started his scoring barrage 12 minutes later. After racing past a Cascade defender, Wisen cut to his right before beating Kodiaks' keeper Jerome Jerome to push the lead to 2-nil.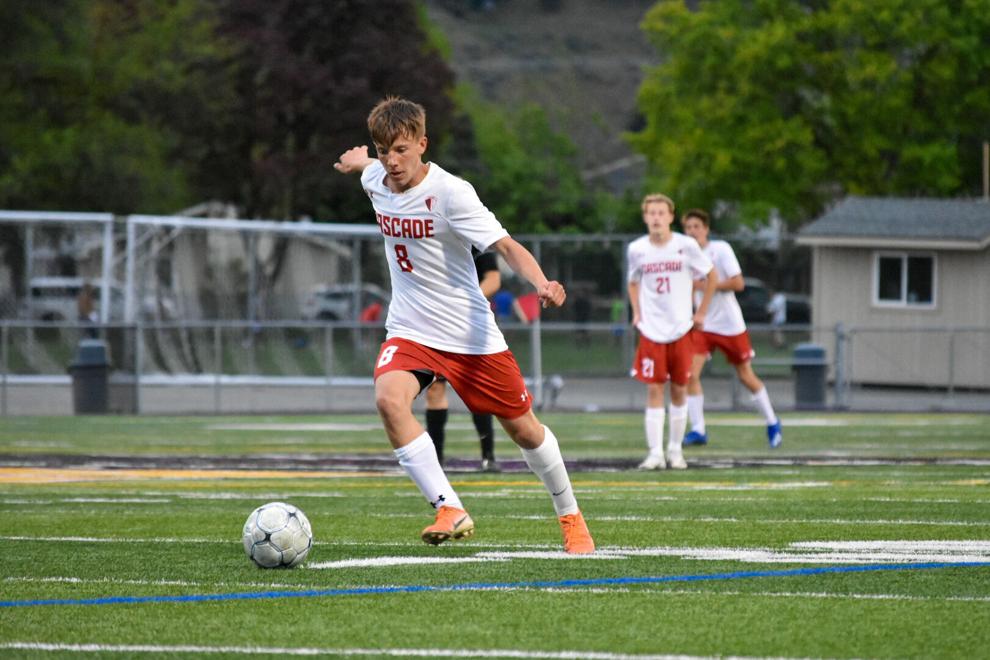 Cascade had a chance to cut into the Wenatchee lead after being awarded a free kick from just outside the box, but the Panthers' keeper Luis Mendoza snuffed out the attempt and immediately got Wenatchee out on the break. As the Kodiaks were scattered, junior midfielder Gavino Mota drove a ball down the sideline to Wisen, who took a couple of touches before scoring his second goal of the match.
The Kodiaks struggled to piece any kind of attack together until, in the closing moments of the half, Cascade freshman Trygve Sorensen drilled an absolute laser that sliced through a host of Panthers, deflected off someone, and crossed up Mendoza to draw the Kodiaks within a pair. The half ended right after the ensuing kickoff.
Cascade looked a little more composed to start the second half and was able to keep Wenatchee out of their zone for most of the opening 20 minutes. But then Wisen took over, scoring four goals in a 10-minute span.
Bravo forced a Kodiaks turnover deep in their own zone and dropped off a pass to Wisen at the top of the box, who finished with his left foot to complete the hattrick. A similar sequence happened four minutes later, with the same result as Wisen recorded his fourth. He added his fifth two minutes later and then a sixth four minutes after that — it was an impressive stretch.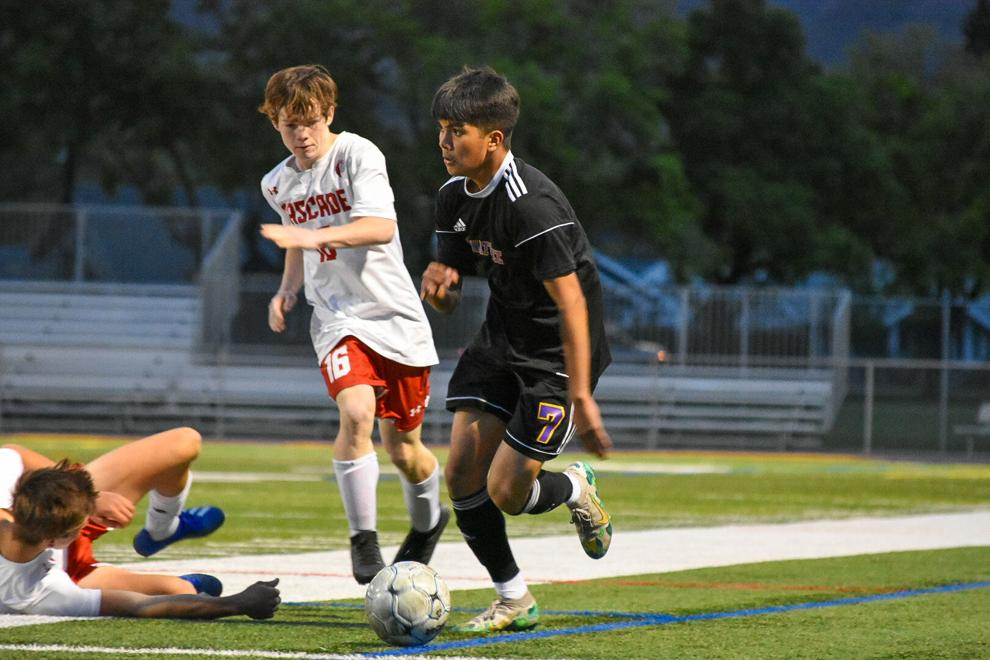 Wenatchee padded its lead with an eighth goal in stoppage time as Mendoza, who splits time at forward and keeper, scored off a header in the 78th minute.
"I thought we made some nice adjustments in the second half," Tronson said. "We were able to find our forwards, which was something we weren't doing in the first half. For Marcos, the crossbar wasn't friendly tonight but it was nice to see Tyler get open and crack a few and then Luis get the last one with a header. He could play forward if we needed him to, but we didn't have the clean sheet."
Even though Tronson said the Panthers have been dealing with injuries and have yet to play with their full lineup, the team has gelled nicely. Wenatchee has conceded just four goals so far through six matches and dominated most of their opponents.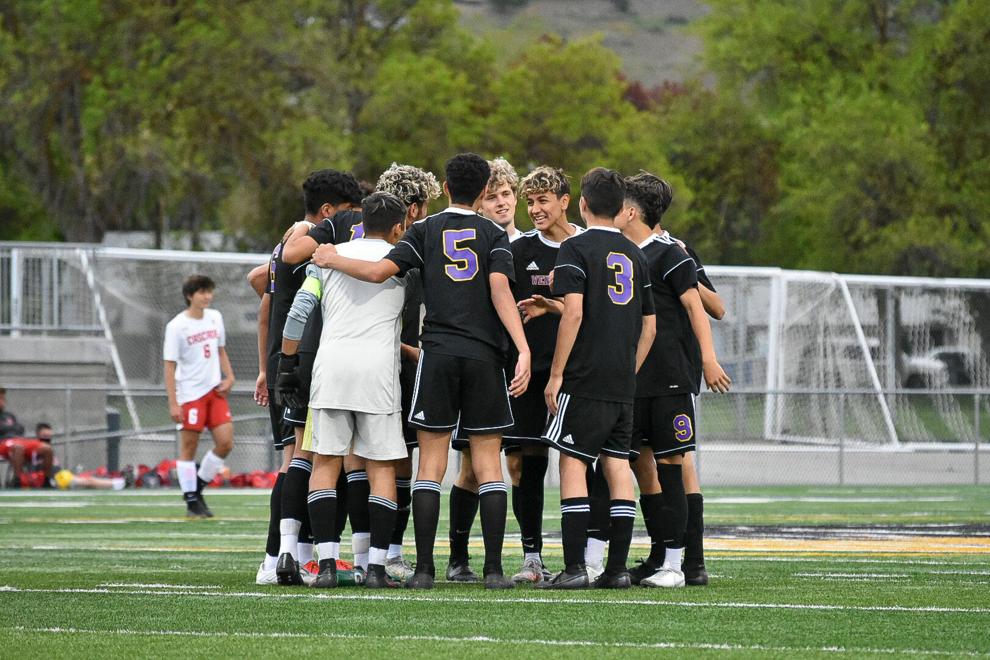 "We have some things to clean up in the midfield but Giovanni Munoz had another outstanding game for us," Tronson said. "He seems to be getting more comfortable in the center of the park and defensively he breaks up anything in the attack coming down the middle of the field. We're still missing our starting left-back and our right-back still has shin splints, but we're right where we need to be going into our last five matches."
The Panthers next play Wahluke at the Apple Bowl on Saturday. Kickoff is at 1 p.m.
Cascade will look to bounce back with a CTL matchup against Omak at home on Friday. Kickoff is at 5 p.m.