Brooklyn Holton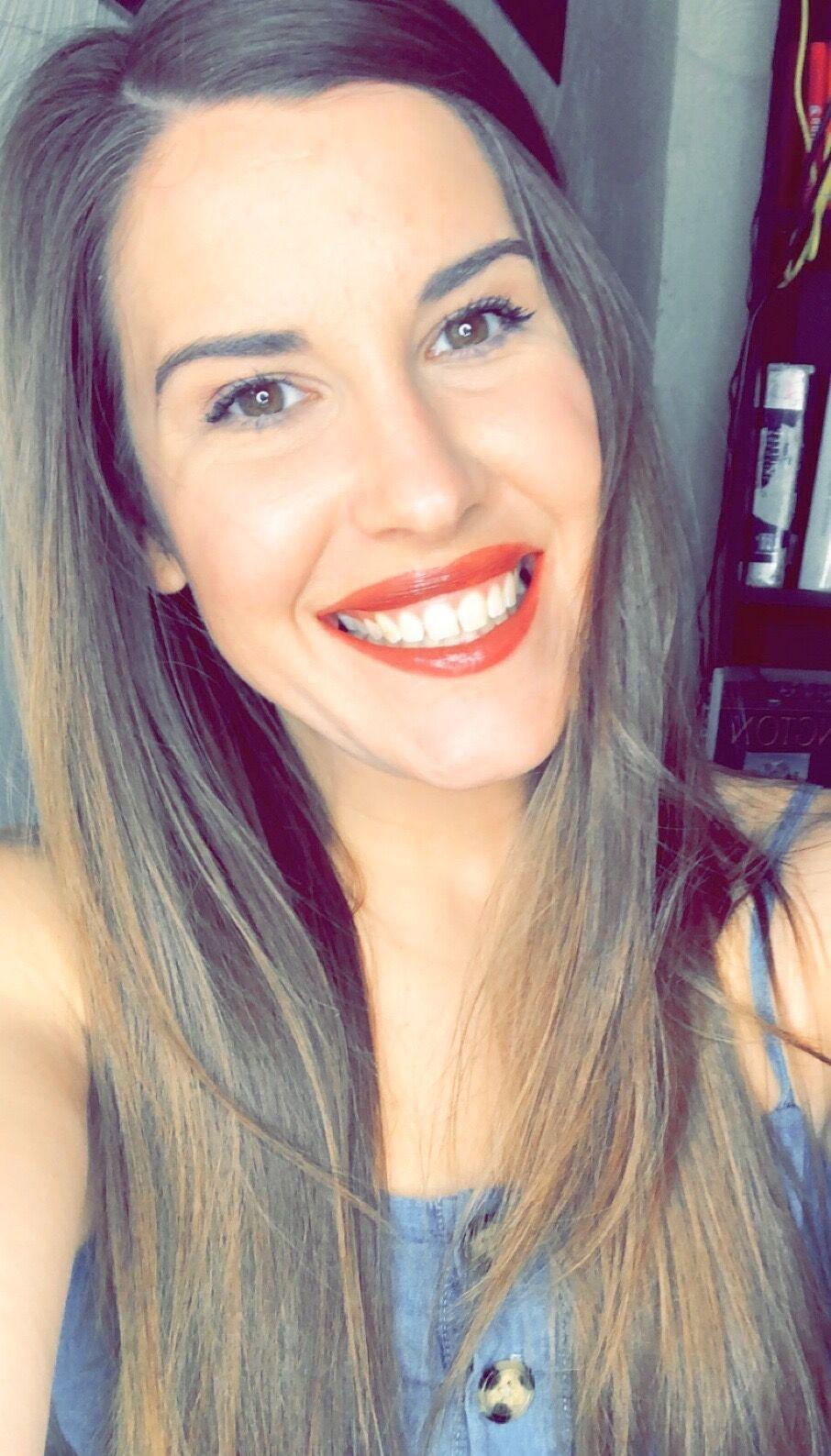 Housing and community planner
Brooklyn Holton, a community and housing planner for the city of Wenatchee, was instrumental in establishing a community advocate group in South Wenatchee called "Amigos Unidos," which has become an active voice of the needs of Latinos in that neighborhood.
She has been part of several local community organizations as IRIS (Initiative for Rural Innovation and Stewardship), Chelan-Douglas United Way and lately the North Central Accountable Community of Health.
As a board member in United Way she was a key player in the organization in 2018 of a regional conference "Leading for Equity" about diversity, inclusion and equity presented by National Equity Project.
She attended Western Washington University on an academic and athletic scholarship (competing as a heptathlete), earning two degrees, one in business management, with a minor in manufacturing and supply chain management, and in kinesiology (movement studies).
"While finishing my second degree, I began working for the city of Everett in their Office of Neighborhoods where I realized my love for community and the opportunity to positively influence the quality of life for our neighbors," she said.
After graduating from WWU, she moved into a full-time job with the city of Everett managing grants, supporting neighborhood revitalization programs and organizing city-wide events.
"Graduation also brought on the completion of my collegiate athletics which in turn allowed me to pursue professional sports," she said.
She became an All-American women's professional football player for five seasons and a brake(wo)man for Team USA bobsled team in 2015, earning one gold and two bronze medals at the North America Cup in Park City, Utah.
She moved to Wenatchee in December 2014, was hired as the city's housing and community planner, which includes the management of local, state and federal grants, administration of city-improvement programs, development of plans and policies and support for community engagement and neighborhood revitalization.
She now serves on at least seven boards.
"Each position provides the opportunity for community-focused improvements to quality of life, access and equity," she said.
How have you responded in your personal and professional life during these uncertain times?
Characterizing my response to uncertain times, now and in the past, could be done with the terms resilience, innovation, support and vulnerability.
Uncertainty specifically connected to the COVID-19 pandemic has been felt in my personal life more so than my professional world as I have been blessed to not experience an employment interruption during this time.
The pandemic has necessitated a shift in focus toward crisis response and emergency resource allocation to our most vulnerable neighbors.
I am highly extroverted and deeply miss the regular community and personal connections I had become accustomed to.
My most significant response has been related to meaningful connection — how to maintain, create and experience meaningful connection while respecting space and understanding community vulnerabilities.
Navigating virtual resources and intentionally scheduling update meetings have been a part of successfully administering my tasks as a professional and supporting my personal self and relationships.
Much of the uncertainties have facilitated conversations about future preparedness needs and I am confident that our communities and systems will be better prepared to serve our neighbors in the future.
Marcela Covarrubias
Employment engagement coordinator
Marcela Covarrubias has a biology degree but it's her understanding of people and ability to connect, collaborate and lead that make her a rising star at Stemilt.
That's the first line of the nomination submitted by her co-workers.
She is a self described Wenatcheetonian, born and raised in Wenatchee. She graduated from Wenatchee High School and earned an associate degree from Wenatchee Valley College before transferring to Central Washington University to complete her bachelor's degree in biology.
She has worked for Stemilt for the past 14 years, starting on the production lines and eventually moving to the human resources department, helping educate and assist employees with their company benefits.
She currently serves as the employee engagement coordinator where she leads a culture, training and development program called Cultivando Excelencia / Nurture Greatness.
She has brought structure and positive energy to the company-wide employee rewards and recognition program, which includes Employee of the Month, Team of the Quarter, High 5, and more. She is currently taking on the task of helping various Stemilt areas become certified with the Equitable Food Initiative program.
How have you responded in your personal and professional life during these uncertain times?
Like many, I was feeling a little uneasy at the beginning of the pandemic. It was something new that required a significant change on everyone's part. As time has passed, I have been able to adapt to our current situation, in both my personal and professional life, by educating myself on the facts and remaining hopeful that we will get through this together.
This situation has clearly defined that we are all responsible for one another, not just for ourselves. It has also demonstrated how big of a role the agricultural industry plays in our nation. Alongside health care, we in agriculture are essential to America. I can proudly say that I am part of an industry that is composed of honest, hardworking individuals, who work every day to feed not only their families, but all the families around the world.
Kodi Jo Jaspers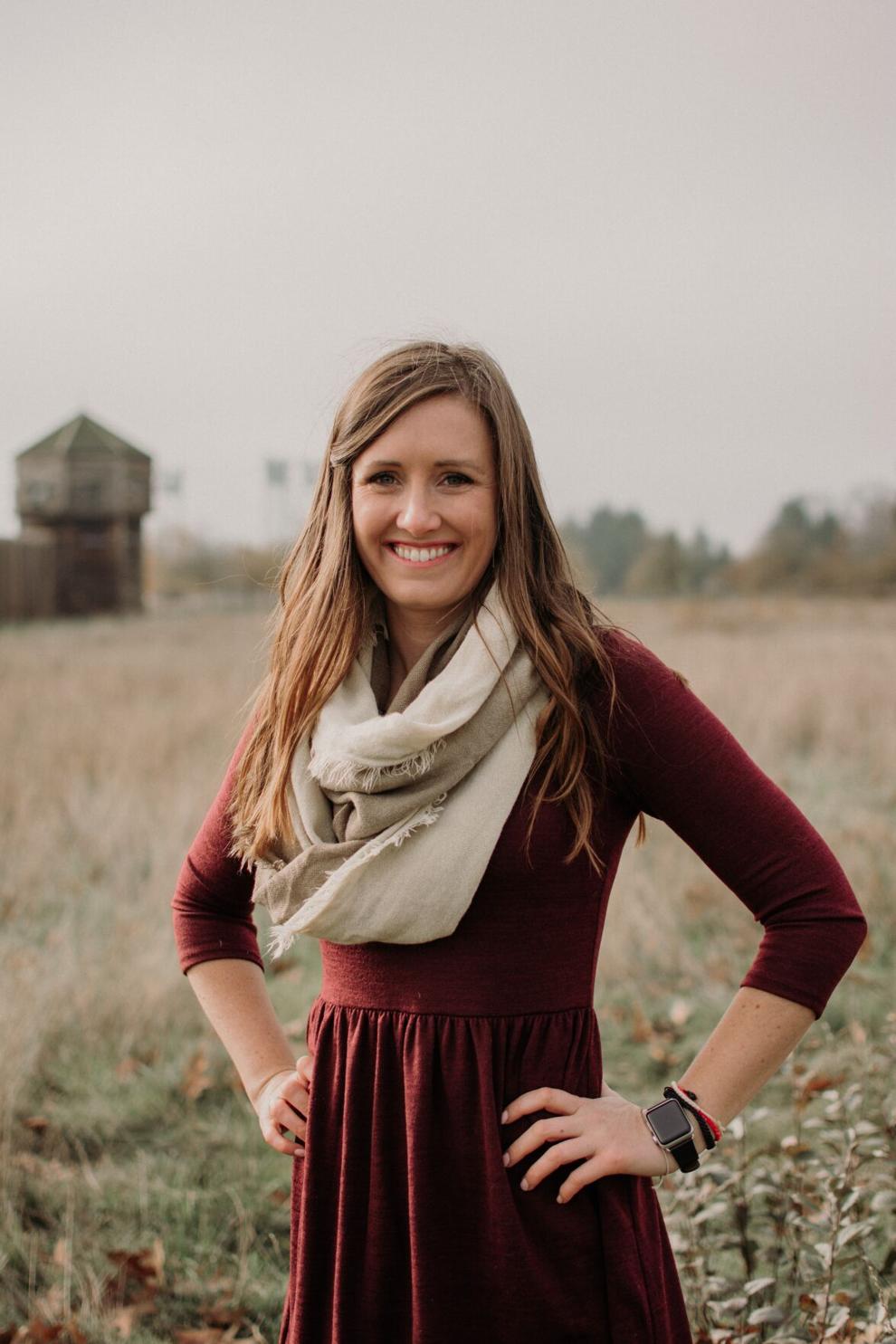 Beaver Powered Restoration Program Manager
Wolves, antelope, beavers and bears.
Kodi Jo Jaspers takes it all in stride.
That doesn't come as a surprise.
A 2005 graduate of Wenatchee High School, she served as a 2005-2006 Washington State FFA officer traveling the state to engage youth in leadership development. She went on to earn a bachelor's degree in wildlife ecology from Washington State University. She also did some tree fruit and entomology research while working for the WSU Tree Fruit Research Center in Wenatchee.
In 2011, she was hired as a wildlife biologist for the Colville Confederated Tribes, working for almost six years managing non-game wildlife research, conservation and restoration.
"I was part of the team to trap and collar the first gray wolf on the Colville Reservation, as well as the team to relocate and reestablish pronghorn antelope to their historical lands," she said. "Through this position I had the opportunity to participate in many other experiences I am beyond honored to have contributed to."
In 2017, she moved to Denver, Colorado, to pursue her master's degree through the Denver Zoo and Ohio's Miami University. The program took her to Thailand to study wildlife outreach and community-based conservation and culminated in a project focused on lead-ammunition impacts to raptor species.
"As an avid outdoorswoman, I have a passion for connecting with my fellow hunting community around wildlife conservation," she said. She has been featured on a woman's hunting podcast and published an article about her experience with lead-based ammunition and its impacts to wildlife.
After graduating with a master's in biology, she worked as the community conservation liaison for Woodland Park Zoo in Seattle, spending close to a year working to support and manage the "Coexisting with Carnivores" and "Seattle Urban Carnivore" projects for the zoo, all about coyotes, racoons and bobcats.
She found her way back to the Wenatchee Valley in May, taking a job as the beaver-powered restoration program manager for Trout Unlimited, which she sees as an opportunity to make lasting change.
The move back also gives her a chance to reconnect with high school FFA chapters and get involved with the outdoor community.
"I enjoy being involved in the community and am excited to be settling down in a place where I can increase my involvement and support," she said.
How have you responded in your personal and professional life during these uncertain times?
It may be no surprise that during these uncertain times I have found peace in the outdoors. I have come to see and further understand just how important our natural world truly is. A breath of fresh air or sunshine on your face has a way of healing even the worst of days and I hope to be able to share this with my new community.
In both my personal and professional life, I have found an interest in increasing access to the outdoors and finding ways to engage everyone in wildlife and conservation work. These times have shown me a larger role I can play in the bigger picture of our world.
In my professional life I have also had to be creative and flexible. My roles include community involvement and that can be difficult during quarantine and social distancing. This uncertain time has taught me how to think outside the box to creatively reach and engage with the community, whether that be through a virtual meeting or citizen science activities that can be done with COVID in mind. These times have forever changed the way our world operates, and I do believe some of those outcomes have been positive.
Adelae Winters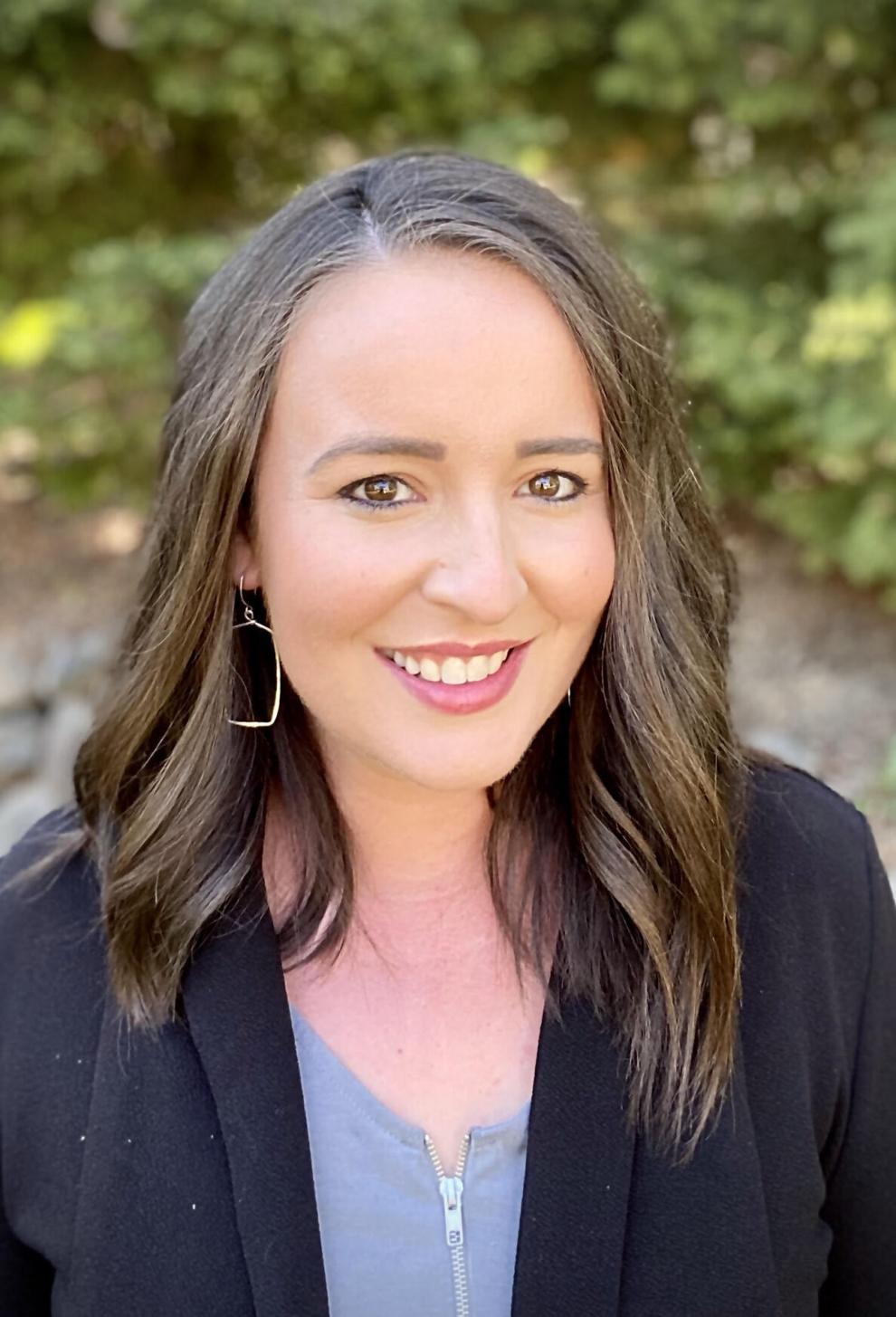 Adelae Winters is a critical member of the financial services division of Cordell, Neher & Company, where she has worked since 2014.
She strives to deliver expert customer service with compassion and integrity and is an adept problem solver in complex situations, offering solutions in a positive manner.
A licensed wealth management assistant/relationship manager who holds her Series 7 and Series 63 licenses, she has set her sights on becoming a fully licensed financial planner over the next few years.
Part of the pivotal role she plays in the CNC Financial Group is handling client relationships and customer services, but she also keeps the CPA partners and financial advisers organized.
Winters is a Wenatchee High School grad. She attended both Wenatchee Valley College and then Washington State University before jumping into the workforce.
"I began my career with the firm as an administrative assistant and chose this position over other opportunities in the Valley specifically due to the growth potential within the firm," she said, a decision that has proved sound, advancing in 2016 to the next tier as she completed her certifications.
"In all of this, I am most proud of two things: having the courage to make leaps outside of my comfort zone financially, socially, and experientially in an effort to create in myself a professional woman, and doing so while carrying and raising babies," she said. "This is no small feat as any mother knows, and requires a steadfast belief in the work I am doing to better my community and help others."
How have you responded in your personal and professional life during these uncertain times?
The show must go on — just differently!
Professionally, I was given the opportunity to work remotely early on. I found it to be an interesting challenge as our office has had all of the necessary technology available but until the pandemic there was no reason to test it to its full capacity.
I enjoyed being an early adopter of the remote work environment and teaching my colleagues how to leverage technology in a way that's both functional and secure. Ultimately we've been able to serve our clients well during a time when it seemed that everything else halted, and that feels like a really big win.
Personally, I adapted to a different pace, which presented its challenges initially as someone who is used to, and enjoys, being on the go. Being willing to think outside the box has allowed me to continue to enjoy time with loved ones. I had a socially distant baby shower, hosted a successful drive-thru bridal shower for my sister-in-law, and have enjoyed plenty of engaging conversations using technology and physical space.
More than anything, I've learned that I really quite enjoy quiet(er) evenings and weekends at home with my people and I hope that the positives from this experience will have a lasting effect on our lifestyle for years to come. Sometimes, less really is more.
John Wasniewski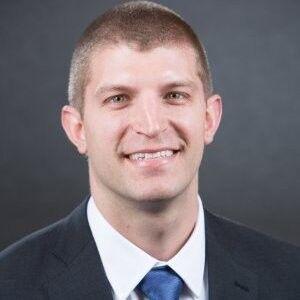 John Wasniewski has been an energy analyst for Chelan County PUD since the summer of 2017. His primary responsibility is to manage the yearly draft and fill of the Lake Chelan reservoir — a complex system that balances power generation needs with environmental, biological, recreational and regulatory compliance.
His coworkers describe him as "conscientious," working diligently to find a need and fill it, no matter whether it's small, large or highly technical. And, according to reports, he does it with a smile on his face.
Wasniewski graduated from the United States Military Academy at West Point in 2011, with a degree in systems management from the Department of Systems Engineering, receiving the General Donald R. Keith Memorial Award as the top graduate.
While at West Point, he also played Division 1 football for Army. ("Beat Navy!")
After graduation, he served as an officer for more than five years, which included duty stations in Vilseck, Germany; Panjwai, Afghanistan; and Fort Lewis, Washington. He moved to the private sector in 2016, moving to Wenatchee, where his wife was born and raised. He is currently working on his master's degree in business administration with a concentration in finance from Washington State University. His anticipated graduation is next fall.
How have you responded in your personal and professional life during these uncertain times?
Professionally, I have spent time on my studies as I work towards a MBA degree with Washington State University. In my personal life, my wife and I have done our best to take care of ourselves and keep our distance from others, as our first child is due in July. We have tackled some home improvement projects and prepared our house for the new addition.