Jennifer Smith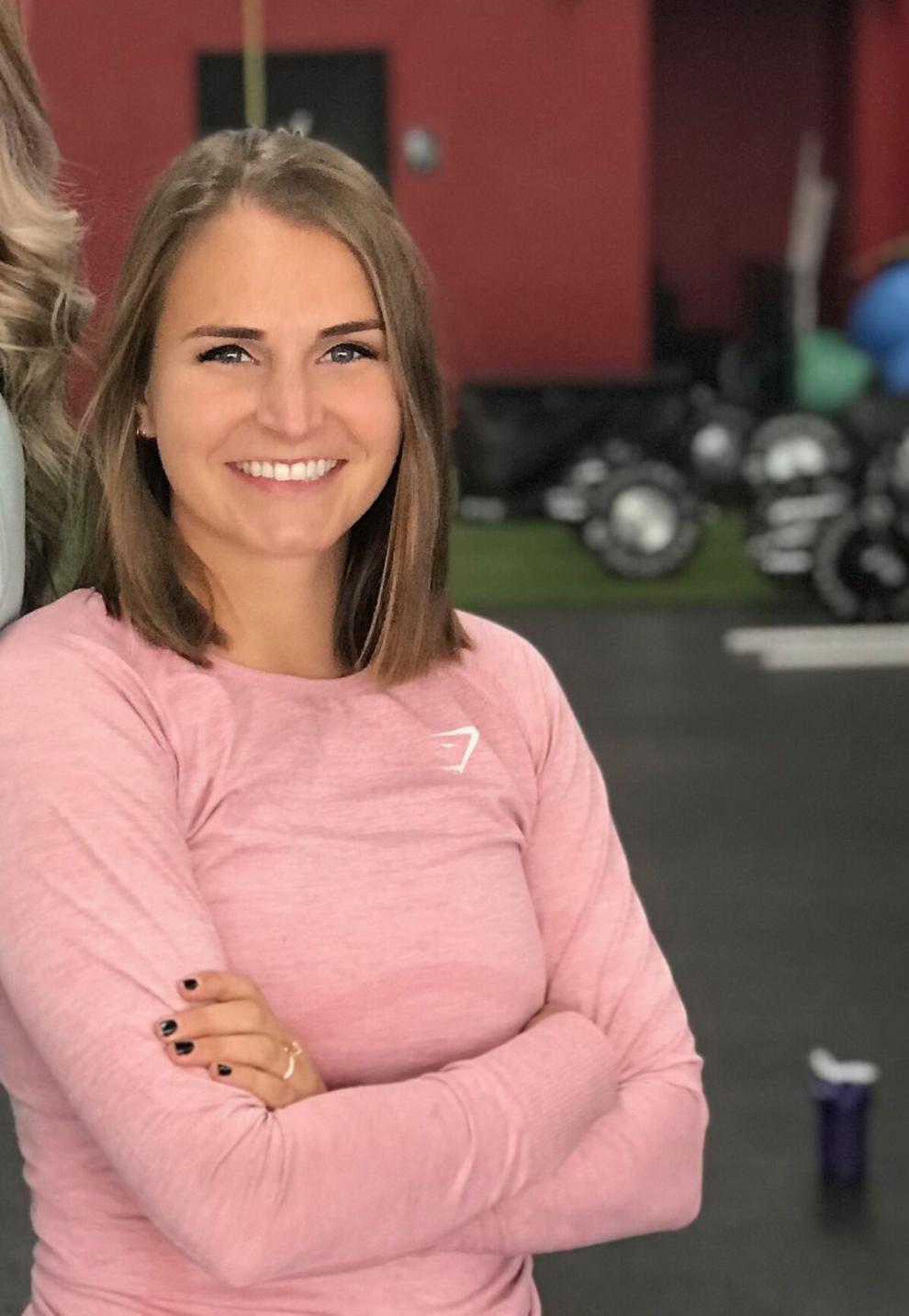 Co-owner, performance enhancement coach
Actualize Sports & Fitness
Jennifer Smith, "a Wenatchee girl born and bred," is co-owner of Actualize Sports & Fitness, Wenatchee's performance enhancement training, health and nutrition, and mental achievement coaching center for competitive athletes and fitness enthusiasts.
Her work with female youth competitive athletes is where she shines, entering the world of her athletes on an individual level and walking them through strength and conditioning, nutrition consulting, SARQ (speed, agility, reaction and quickness) and life coaching.
She uses the journey of leading young women through the challenging waters of training and nutrition as metaphors for life.
After graduating from Wenatchee High School, she headed for Montana State University-Billings to play soccer and earn a business degree.
"Once I took one step out from Wenatchee, I learned that I have an adventurous heart," she said.
She applied for an internship that led her to Bangkok, Thailand, where she spent four months working at a cafe with women who were creating a new lifestyle for themselves.
"Instead of working in the vicious Thai brothel lifecycle, we made coffee and bagels," she said.
The call of the Wenatchee Valley brought her home.
"I wanted to put my roots down to be close to my family and the people who invested in me the most. I wanted to create change in my valley, because of how much it changed me," she said.
She found her path to do that through Blaine Davidson, founder of Actualize Sports & Fitness, who had been her athletic trainer.
"I can confidently say that he changed my life for the better and I wanted to be a positive outlet for young women, just as Blaine was for me. His mentorship and friendship were so impactful that we decided to be business partners! So we are, four years down the road," she said.
How have you responded in your personal and professional life during these uncertain times?
Professionally, these hard times I've taken a toll on my heart because of how much I identify with the work that I am doing. Mostly, I am sad because I love my job so much that I almost feel purposeless when I do not get to interact with all my athletes and clients. It is in my nature to achieve so on the personal side, it has disrupted me. I have had to take a step back and dig into some personal matters of who I really am and what I bring to this world if I am not chasing a goal, making an impact, having an agenda. Which are the ways I define success and who am I if I am not succeeding?
These uncertain times have made me realize that I am uncomfortable with uncertainty. But now addressing that, I can allow myself to practice hope, faithfulness and a calm spirit. Therefore, I am reading more, spending more time with my husband, relaxing by lying on the hammock in my backyard with a fiction book.
I am claiming joy over the sweeter and simpler sides of life. But I won't lie to you, I can't wait to get my feet back in the gym.
Chelsea Murphy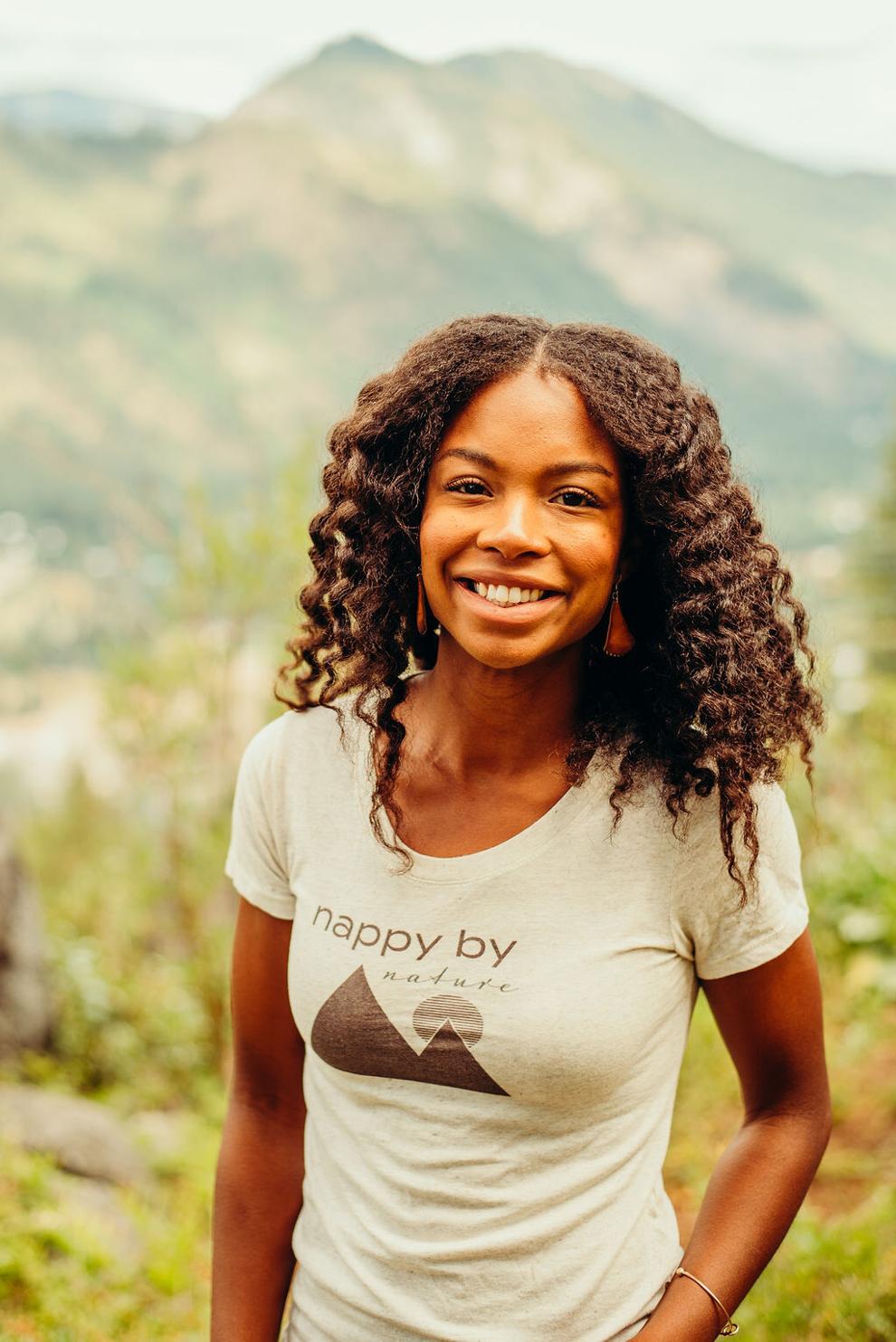 Stay-at-home mom, business owner
@she_colorsnature on Instagram
Leavenworth resident Chelsea Murphy is working to care for nature, raise awareness and educate her community on Black, Indigenous and People of Color's relationships to the natural world.
Through her Instagram following of more than 40,000 people, interviews on podcasts and local speaking engagements, she highlights her experiences as a Black woman who loves to hike, run and spend time outside with her kids in nature.
She also highlights local Indigenous issues.
This winter, she organized a successful fundraiser for the Colville Confederated Tribes Children and Family Services, she spoke at the Chelan-Douglas Land Trust's Wild Ideas event, and she spoke to more than 1,300 people at the recent Black Lives Matter protest in Leavenworth.
A mother of two, she has organized other families to join her on regular trash cleanups of Leavenworth parks and plans to continue after it's safe to do so.
Murphy also is a member of the Chelan-Douglas Land Trust.
She graduated in 2007 from Tacoma's Franklin Pierce High School and earned her associate degree from Pierce College Fort Steilacoom. She went on to manage Aldo shoe stores around Washington and Colorado, before getting married and starting a family.
"I am now a stay-at-home mom running my own business," she said. "Some of my greatest accomplishments have come in the last few years as I am becoming more involved in my community and finding my voice in Leavenworth as an activist for social and environmental issues."
How have you responded in your personal and professional life during these uncertain times?
My response to the recent COVID and social injustice pandemic has not been a quiet response. I believe at this time I am being fueled by God and sustained by my children's best interests.
I have been a part of protests in Tacoma, Wenatchee and Leavenworth for the unjust crime committed against George Floyd and the many who came before him who were subject to police brutality because of the color of their skin.
I refuse to stand quiet during this time when my community and my country needs me to continue advocating for them. My personal life is deeply intertwined with this movement and I am forever learning what it means to be anti-racist and how to help my community understand what that means as well.
My professional life and business have been greatly affected in many positive ways since the beginning of June. I have started a group with a few other ladies from the valley called Activate Leavenworth. We are not yet a nonprofit or organization. Our mission is to keep the momentum going to continue to see our community show up for Black and brown bodies. We have a Facebook and Instagram where we share relevant events, resources and topics to help keep people who wish to be involved, connected.
We want to help all people be registered to vote and educate people on anti racism.
I know these times are uncertain, but I truly believe change is coming. People are waking up to our country's systemic and inherent racism and wanting to do better for all people.
Nicole Brown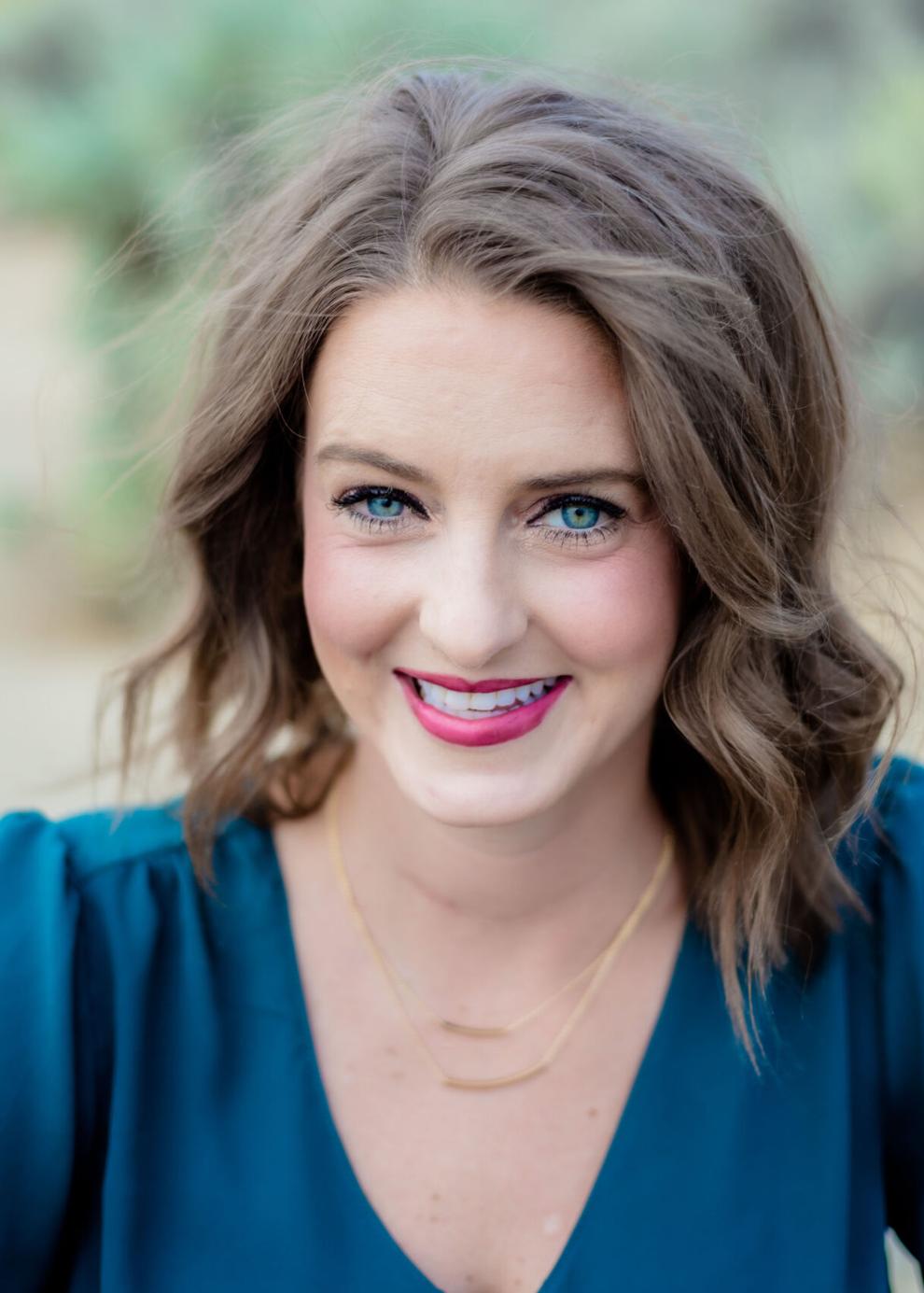 Nicole Brown strives to be a leader within the community by means of volunteering her time and energy into organizations such as Lions Club, CASA and Apple Blossom while maintaining success within the workplace, where she manages the payables department for Goodfellow Bros.
She was born and raised in Wenatchee, graduating in 2008 from Wenatchee High School. After graduating from Wenatchee Valley College and Western Washington University she embarked on her career at LaborWorks Industrial Staffing in Bellevue.
Hired initially as a staffing specialist, she was promoted to branch manager within a year.
She decided to move back to Wenatchee to be closer to family in 2014, after her mother died. Once here, she was hired as a subcontracts assistant by Goodfellow Bros., advancing to subcontracts manager after three years, then promoted to payables manager two years ago. She is one of the youngest employees in a management position within the company.
Through it all, she has continued to be active in the community, including the Wenatchee Central Lions Club and helping to direct the Wenatchee Apple Blossom Royalty Selection Pageant.
In 2018, she helped start and direct the annual Goodfellow Bros. Charity Golf Classic, which raised more than $70,000 for the Chelan-Douglas CASA program in the first year and more than $100,000 in the second year, which benefited the Children's Home Society of Washington.
The golf tournament led to another volunteer outlet, she said, with the Chelan-Douglas CASA program.
"I have served as CASA's treasurer for the past two years and it is where I feel the most fulfilled as well as impactful," she said. "What we do at CASA directly affects the most vulnerable children and families within our community."
How have you responded in your personal and professional life during these uncertain times?
Managing a department that requires a teamwork approach, during these uncertain times, has been difficult but we have adapted. My employees and I have been working from home since the beginning of March, which has required some creativity in how I motivate and manage. I have found that little things such as appreciation cards, a small goody delivery to a front door or a social distancing lunch at the park has really helped me to stay in touch in a personal way, not just through technology.
Personally, it has pushed me to become more flexible and forgiving with myself, as there is so much that is out of my control.
I have a kindergartner at home while also working from home, which has been a lesson in grace; reminding myself that I am doing the best that I can with the circumstances that are at hand. The pandemic has created a lot of uncertainty but also forced us to think of and put others' needs before our own, which I truly believe will make us better members of society when this is all over and done.
Tom Wachholder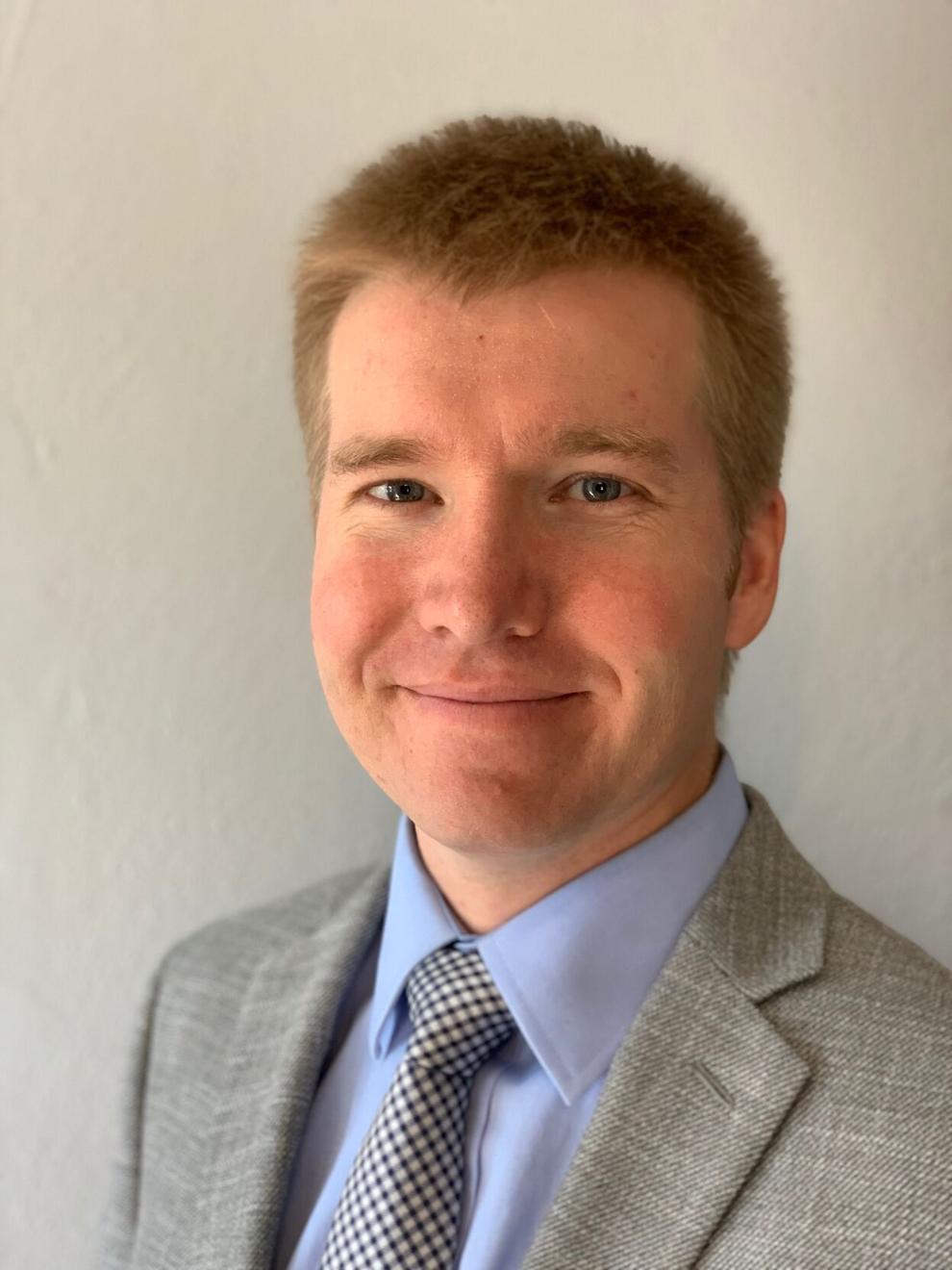 Project development manager
Tom Wachholder's passion is to improve the community by making roads safer. Perhaps, it comes with the job as the project development manager for East Wenatchee's Public Works Department.
"I oversee and manage all city capital projects, the stormwater utility and engineering services," he said.
Part of his duties include searching out, writing and winning grant funding for various street projects.
Some of Wachholder's successes at the city so far include:
$743,750 in state grant funding for the city's 3rd Street SE/Highline Drive roundabout project
$3.9 million in federal grant funding for the city's 5th Street Safe Routes to School project
$2.5 million in state, federal, and Public Works Board funding for the city's 10th Street improvements project.
Wachholder has a bachelor's degree in applied environmental geography, with a geographic information systems (GIS) certificate, from the University of Wisconsin-Parkside and a master's degree in resource management from Central Washington University.
He is inspired by his fellow Public Works professionals and their approach to problem solving and identifying program efficiencies.
"Through regular partner agency collaboration, I learn and become re-inspired when program efficiencies are developed. In addition, effective working relationships with citizens, coworkers and city council members further inspire me to succeed."
How have you responded in your personal and professional life during these uncertain times?
Personally, I have responded by limiting interactions with family and friends; which is difficult with a young family.
Professionally, I responded by supporting staff to work remotely and issuing COVID-19 exposure prevention policies for staff performing various Public Works-related field operations. In addition, while continuing to deliver capital projects, I ensure city contractors submit COVID-19 exposure prevention plans.
Nathan Drescher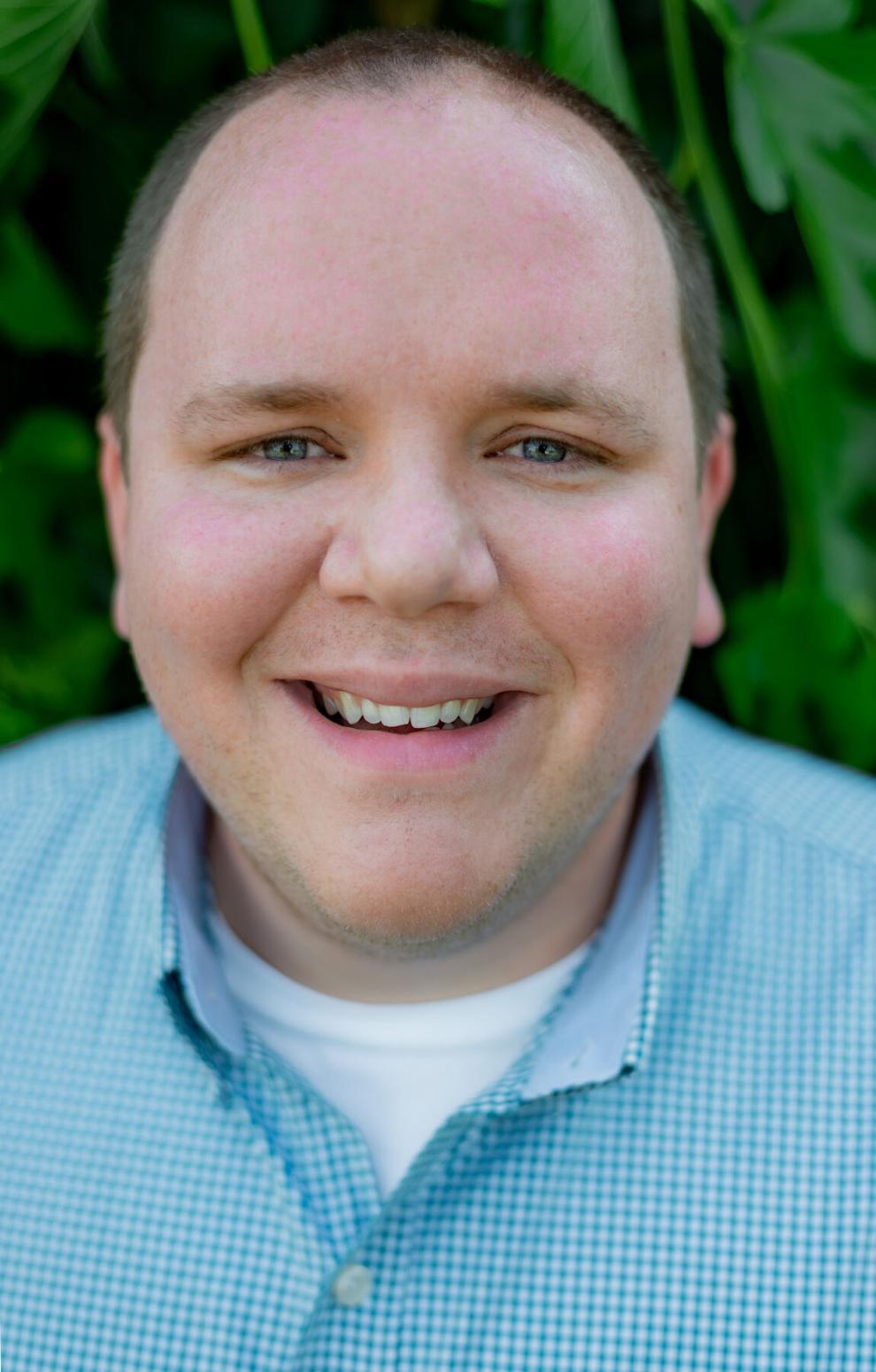 Nate Drescher gets high marks as a team leader, co-worker, father and philanthropist.
"He is always ready to guide his employees with the utmost patience and is willing to jump in and help, regardless of if it falls under his responsibilities or not," according to his co-workers at Goodfellow Bros. where he has worked for the past three years.
Drescher is a 2006 Eastmont High School grad who still displays his school pride — "Go Wildcats!"
He earned degrees in accounting and business administration from Central Washington University, with the intention of returning to the Wenatchee Valley.
His first job out of college was in the accounting department at Stemilt Growers LLC, a post he saw as an interim step while he looked for a public accounting job.
A year later, he moved to Linder & Goetz and in 2014 to Cordell, Neher & Company. In 2017, he accepted his current position as assistant controller at Goodfellow Bros. where he assists in overseeing an accounting department of 13 who work out of the corporate office in downtown Wenatchee. The corporate accounting department manages the finance and accounting for offices in Washington, Oregon, California and each of the Hawaiian Islands.
"At GBI our mission is clear, to be the contractor of choice for the communities we live and work in. It's an honor to not only see the work we do building communities across our regions but to see everyone from our CEO to our laborers give back to their communities and each other," he said.
With that in mind, in 2018, Drescher helped plan the corporate office's first charity golf tournament. The event raised $78,000 for Chelan and Douglas CASA. The second round, in 2019, resulted in a $100,000 donation to the Children's Home Society.
"Working on the golf tournament with my team was the most satisfying and my proudest moment," he said. "I look forward to many more years with GBI and many more Charity Golf Tournaments."
How have you responded in your personal and professional life during these uncertain times?
GBI has been very supportive of all employees during this time, quickly adapting to working from home. Our Wenatchee office is a paperless office, so this was an easy transition, though many of us are missing our new downtown office.
Although our offices are back open with restrictions like masks, social distancing and increased sanitation, it's been highly encouraged to work from home as much as possible.
Moving to working from home has had an immense impact on my work-life balance. Instead of the usual morning rush of getting to the office I am able to get to work early, so when the family wakes up, we can eat breakfast together. My working lunch has turned into relaxing time with the kids either eating lunch on the deck soaking up the sun (although we could do without the wind) or taking a little break to chip away at that honey-do list that has been growing since we bought our house.
It's not always rainbows and sunshine. From kids fighting in the background during a phone conference to the dogs barking at our neighbors' ducks this time has been interesting.
It's been easy for us to live in our bubble, but we remind ourselves daily that not everyone is as fortunate as we are. We have focused on supporting local businesses so when this is over we still have some resemblance of what was.
My heart goes out to all the individuals who are suffering during these times either from the loss of a loved one or financially. It's easy to get caught up in all the crises going on around us. Much like the valley has done before either after a fire devastates a neighborhood, or a loved one has gone missing, we need to build each other up, not tear each other down. Politics aside, we are just trying to do what is best for our family, and what might work for one family won't work for the next.