Slightly larger fresh pear crop is on the way | Marketers adapt to COVID-19 shopping habits
WENATCHEE — A smaller California pear crop and a one-third drop in imports could be good news for pear growers in Washington and Oregon who in late August were starting to harvest what is anticipated to be a slightly larger crop than last year.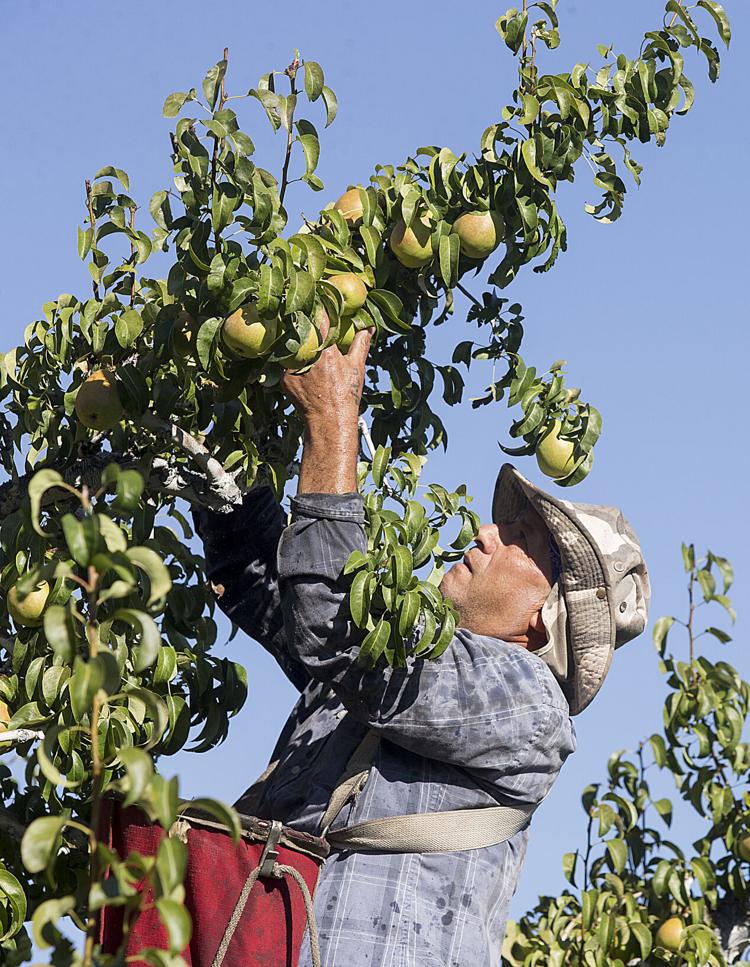 The bureau, a nonprofit marketing organization representing more than 800 pear growers in Washington and Oregon, is forecasting a fresh pear harvest this year of 16.6 million standard boxes, slightly larger than last season, according to the first official estimates released last week.
That's about 366,000 tons of fresh pears between Wenatchee and Yakima and Oregon's Mid-Columbia and Medford districts, which account for about 87% of the nation's fresh pear crop.
The Wenatchee area, which stretches from Leavenworth to Chelan and beyond, produces almost half of all Bartlett and Anjou sold in the fresh market and about 25% of all Bosc, said PBNW spokeswoman Kathy Stephenson. Wenatchee also is one of the larger producers of Red Anjou and Starkrimson pears, and one of the few producing Concorde pears. She estimates the region has about 400 pear growers.
Northwest growers combined expect to harvest 8.6 million boxes of Green Anjou pears, accounting for about 51% of the total crop. The other three largest varieties are:
Green Bartletts, estimated at 25% of the crop with 4.2 million boxes
Bosc, estimated at 14% of the crop with 2.3 million boxes
Red Anjou, estimated at 5.5% of the crop, at just under 1 million boxes.
Those top four account for 96% of the total pear crop.
Organic pears are expected to make up about 12% of the Northwest crop, with 43,000 tons, or 1.96 million standard boxes. Of those, 75% are Green Anjou and Bartlett. Bosc make up 14% and Red Anjou 6%.
Marketers this year are adapting to demand influenced by COVID-19 shutdowns.
"We have shifted more resources to innovative digital programs reaching online shoppers, targeted advertising, influencer campaigns and digital sampling," Moffitt said. "Pears are a high impulse item for most consumers. With consumers shopping in stores less often and spending less time in the store overall, it is important to grab their attention on the digital platforms. We will continue to use these tactics and others to grab the attention of consumers and get them excited about purchasing pears throughout this season as we adapt to these new realities."
Typically, promotions include in-store sampling. This year, the focus will be on digital sampling experiences and online shopping programs.
The export market remains uncertain because of the pandemic. International promotions likely will focus on countries that haven't been hit as hard by COVID-19, such as New Zealand, Taiwan and Vietnam.
NW Hort Expo goes virtual
YAKIMA — The Washington State Tree Fruit Association's 116th Annual Meeting and NW Hort Expo is going virtual this year, slated for the week of Dec. 7.
WSTFA, North Central Washington Fieldmen's Association and Yakima Pom Club announced the move last week.
Typically, the annual event, attended by 1,600 people, rotates between Wenatchee, Yakima and the Tri Cities. It was hosted in Wenatchee this past December.
This year, it will include a mix of recorded and live-streamed content, complete with an interactive tradeshow.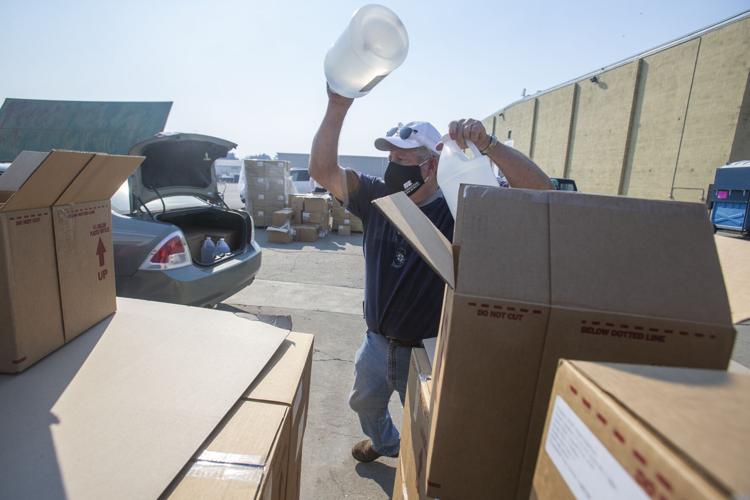 Farm Bureau gives out hand sanitizer for ag workers
WENATCHEE — Washington Farm Bureau distributed free hand sanitizer and face masks to agriculture employees and employers Sept. 8 at G.S. Long Company, 2012 Walla Walla Ave., Wenatchee.
Staff members were supplied with 4,500 gallons of hand sanitizer, Washington Farm Bureau spokesperson Bailey Peters said. Liter pump bottles from Starbucks also were available.