WENATCHEE — Armando Bendito-Zepeda is a 26-year-old accountant from Wenatchee on his way to becoming a certified public accountant.
At 23, a year out of college, he purchased a home for his parents and two younger sisters. He has since added a second house, with plans to purchase more. He hopes to use his real estate investments to support low-income families in need of quality living. He also took time this spring to help explain the CARES Act in Spanish to local business owners.
His dedication to family and community landed him a spot on this year's 30 Under 35 list, the Wenatchee Valley Business World program that honors young professionals well on their way to being community leaders.
Full-time student, full-time worker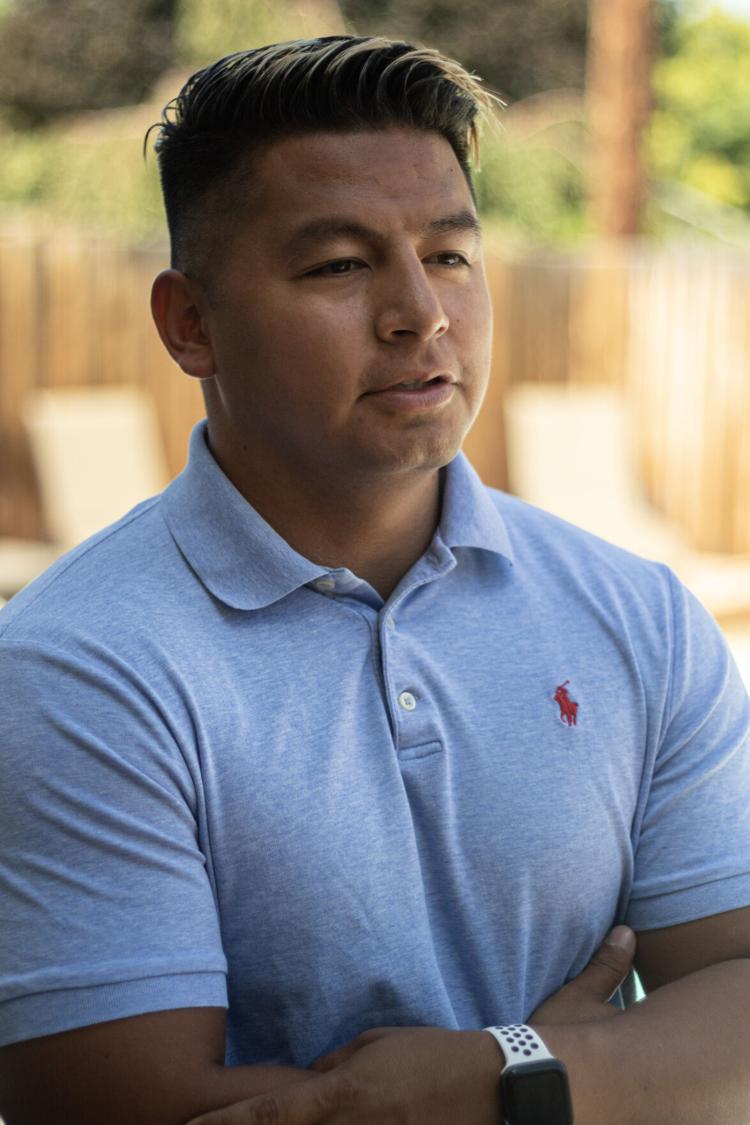 Bendito-Zepeda, who started his college education at Wenatchee Valley College, transferred to Eastern Washington University in Cheney to complete his bachelor's degree in accounting.
His classes were scheduled from Monday to Wednesday, so every other Thursday, he would drive home to Wenatchee to wait tables at Pybus Bistro. He would work all weekend and then use the last of his energy to hammer out homework on Sunday nights.
"The last thing you want to do is go back to the library at midnight and study ... I knew I just needed to push through a couple [of] years."
If money got tight, Bendito-Zepeda would work weekends back-to-back. The drive was exhausting, he said. For those couple of years at Eastern, "I lived out of a gym bag."
All that work "I would just throw back at tuition," he said. By graduation, he was debt free.
Giving back to family
His parents and sisters grew up moving from rental-to-rental, living in close quarters. His parents were doing the best they could while raising three kids, he said.
"Family is really, really big for us," he said.
A lot of people have one house they have lived in during their childhood which they can go back to every Thanksgiving, but "we never did," he said.
While renting, his family often shared bedrooms or single bathrooms, he said. "You had to make it work."
Bendito-Zepeda wanted his family to have that one place they could call home. The housing market was competitive and purchasing was scary but his work ethic paid off.
With no debt, good credit and a well-paying job, Bendito-Zepeda purchased his first home.
Bendito-Zepeda said his parents, who are immigrants, have always been there for him.
"I kind of kept that in the back of my head," he said. "They moved here so I could have a better life."
Bendito-Zepeda said he needed to fulfill the dreams of his parents.
"They invested everything they had," he said.
After Bendito-Zepeda bought his first house, he almost purchased a car, but decided to make another investment, in a second house, to help pay for the future car. "That's when the light switch turned on," he said.
Bendito-Zepeda now helps pay his mortgage by renting out his second home. Any extra income can be used to buy a third house, he said.
Supporting the community
In April, Bendito-Zepeda helped put together a video in Spanish explaining the CARES Act. Many people in Wenatchee's Hispanic community do not have easy access to information about news and technology, he said.
A lot of families in the area do not speak English as their first language, he said. People had questions, such as who will receive a stimulus check.
Many small businesses in Wenatchee are owned by Latinos. For small business owners who did not know about the CARES Act or how to ask for loans, they might have had to close.
Recording that video "was an afternoon of my time, but who knows how many people it could have helped."
Bendito-Zepeda said he also plans on providing a stable living environment and quality homes for low-income families on government assistance. Usually those people do not have very good landlords or living situations, he said. His plan is to be an accountant full time while renting out homes on the side.
"[I'm] just trying to help kids that probably went through the same thing I did, moving from home to home all the time," he said.