Multi-lane roundabout coming to Easy Street, Highway 2/97 intersection
WENATCHEE — The intersection of Easy Street and Highway 2/97 is scheduled for about a $5 million roundabout makeover in spring 2022.
The state Department of Transportation plans to transform the Olds Station intersection with a multi-lane roundabout. It's now regulated by traffic lights.
High ropes course, zipline coming to Chelan
CHELAN — Ziplines, a high ropes course and axe throwing are part of the adventure offered at High Trek Chelan.
The new business opened May 15 above the Slidewaters water park and Lakeside Surf, a new wave pool attraction that opened May 1.
"Waterslide Drive is now home to slides, surf and ropes," said High Trek Chelan owner Brad Halbach, who has operated High Trek Adventures Everett since May 2017.
The expansion to Chelan is due, in part, to a years-long friendship between the High Trek and Slidewaters owners.
High Trek Chelan offers thrill-seeking families and groups some dryland fun from April through October, with opportunity for special events by request from November through March. Those less enamored with heights that come with the ziplines and ropes can test their skill at a four-lane axe-throwing venue with digital targets and scoring.
The new business is designed to meet demand for group and corporate outings looking for team building and outdoor entertainment options — think senior trips, school field trips, corporate outings and after school programs.
Slidewaters owner Robert Bordner said the opportunity to partner made sense and the timing was good.
High Trek and Slidewaters each maintain their own identity, Halbach said, but are working together to provide as much recreational entertainment as possible. High Trek is hiring 15-20 ropes course facilitators. Slidewaters, which is set to open May 29, employs approximately 150 season team members.
10th Street NE makeover project starts in May
EAST WENATCHEE — The East Wenatchee City Council approved a $4.5 million construction project to improve 4,500 feet of road on 10th Street NE — adding sidewalks, streetlights and bike lanes where there were none, as well as repaving the roadway.
Construction on the road from Eastmont Avenue to Kansas Avenue started in early May 3 and should be completed mid- to late-October, according to Tom Wachholder, the city's project development manager.
The city also partnered with the Eastmont School District to build parking near the Eastmont Junior High baseball field, Wachholder said.
During construction, small stretches of the street will be closed and homeowners will still be allowed to get to their property, he said.
WDA announces award winners
WENATCHEE — Pickle Papers, Performance Footwear and Firehouse Pet Shop were among the businesses honored April 22 at the Wenatchee Downtown Association's annual appreciation dinner.
This year's theme was "Resiliency, Resource and Recovery," recognizing those whose efforts stood out during "a difficult 2020," as WDA Executive Director Linda Haglund put it. Nominations for the awards came from community members who submitted stories of exceptional, above-and-beyond service.
Awards were presented in eight categories:
Above & Beyond Awards: Firehouse Pet Shop, Performance Footwear, Pickle Papers
Unstoppable Award: The Original Children's Shop, La Vi En Coffee Bar & Bakery
Preservation & Restoration Award: Firefly, for renovation of the Conrad Rose Mansion; Curt and Kathy Gavin, for renovation of the historic Miller Building
Outgoing Board Member Recognition: Russ Speidel
Local Heroes Award: Tumbleweed Shop & Studio
Community Resource Award: Bruce Beckett, owner of The Beckett Group. Beckett is the Wenatchee Valley Chamber of Commerce lobbyist who helped the business community stay connected to the ever-changing pandemic guidelines.
Heart of Downtown Award: Benj and Kelsey Dew
Spirit of Downtown: Meredith Mills Hilger, the WDA's program and event director. She is leaving the WDA after five years of service, planning to start her own consulting business.
Hairworx509 settles into new space
WENATCHEE — Stacy Peery opened Hairworx509 in January, a full-service hair salon in 1,920 square feet of leased space at 1207-B N. Wenatchee Ave.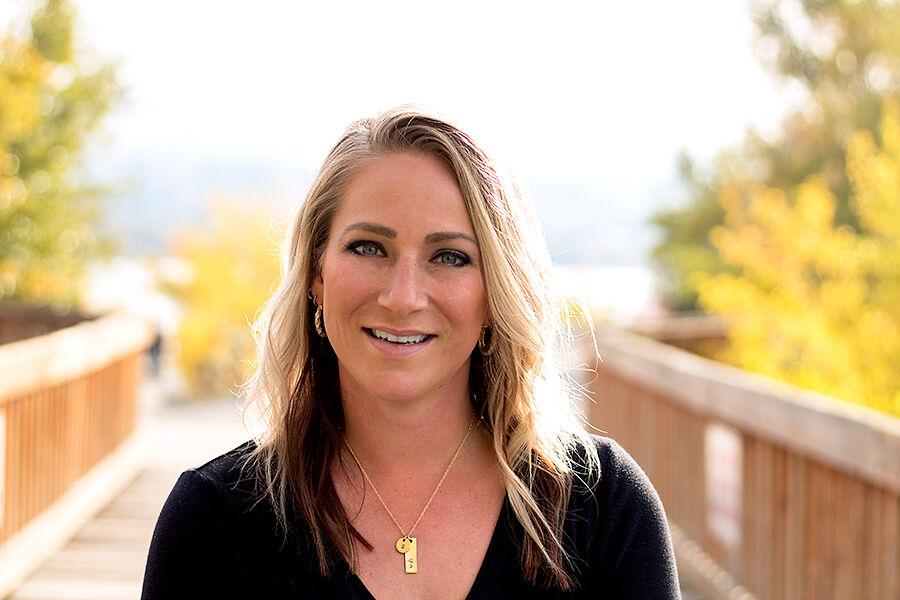 She brings 15 years of salon experience to the venture and is an American Board Certified Haircolorist.
She is joined in the salon by three team members: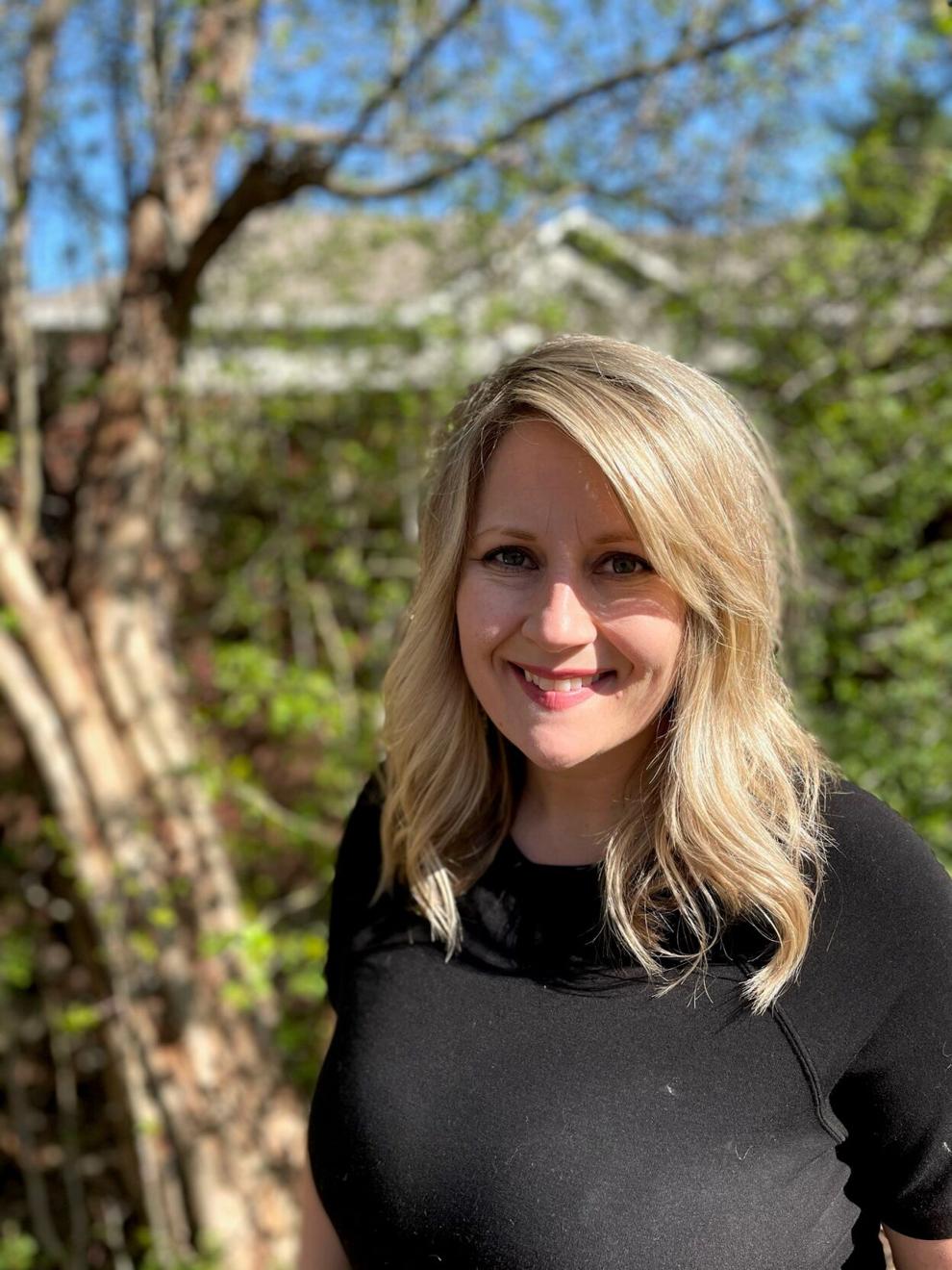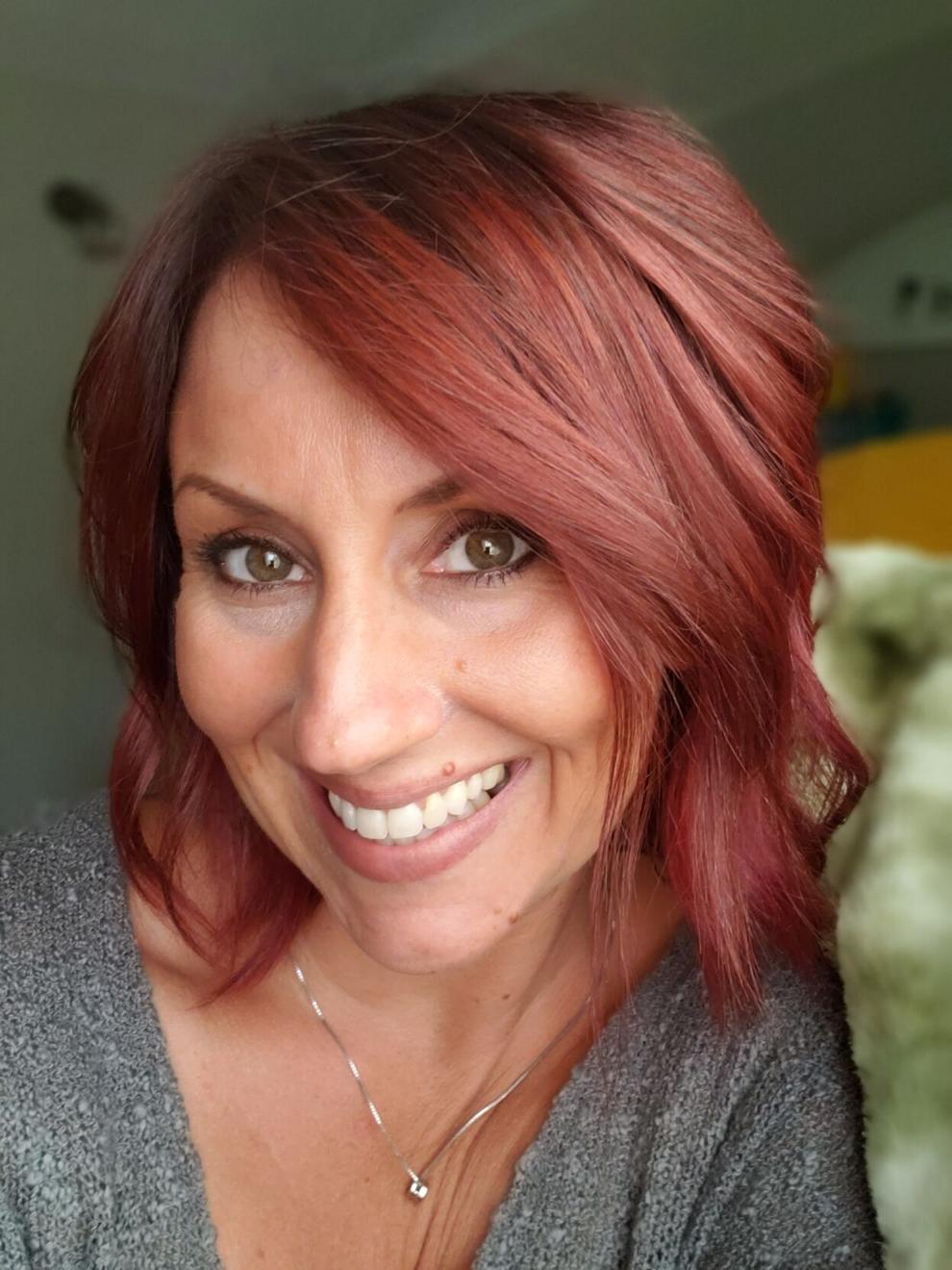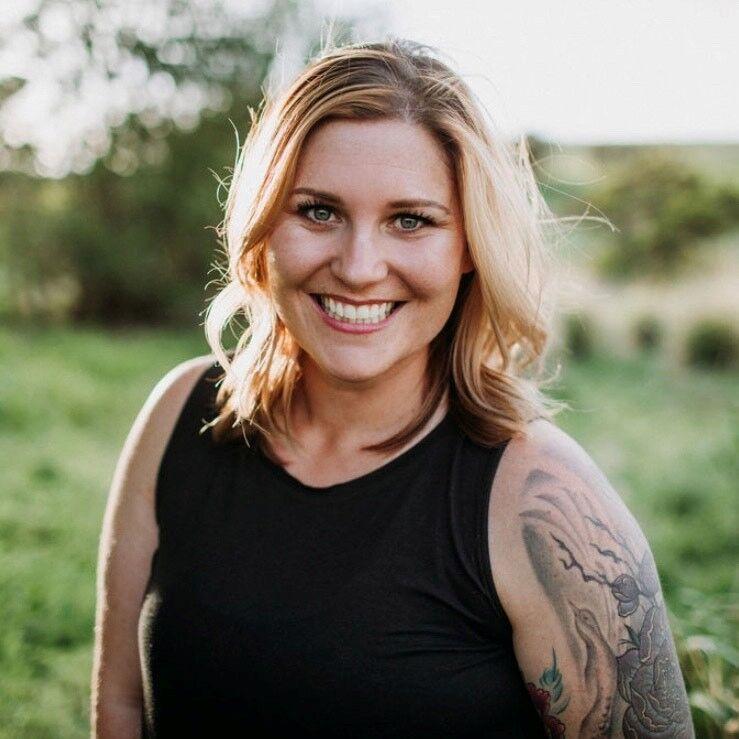 Tara Johnson has been a stylist since 2003 and is an expert on women's cuts and colors.
Jen Filbeck has 11 years of experience as a stylist and focuses on cuts and color.
Kiesha Whitley is a cosmetologist with close to 16 years of industry experience, including being a hair color expert. She has worked as a cosmetology instructor and makeup artist for Westmore Academy of Cosmetic Arts.
Short-term rental recommendation process continues
WENATCHEE — The task force charged with devising recommendations for short-term rental regulations finished its work April 19 and a draft of the regulations was discussed by the Chelan County Commission May 11.
The next step is to draft a coded version of the recommendations, which will be discussed by the county commission at a workshop at 10:15 a.m. June 1. For details, go to the county's website.
Icicle Brewing marks 10th year with new beer
LEAVENWORTH — The Brulotte family's Yakima hop-growing success is playing a heady role in Icicle Brewing Company's 10th anniversary.
The brewery, owned by Oliver and Pam Brulotte — Oliver Brulotte is from a long line of hop farmers in the Yakima Valley — has released its 10th Anniversary Triple Dry Hopped Double IPA. The beer is triple-dry-hopped with 10 pounds of hops per barrel of Bru-1 hops and Vic Secret hops. The Bru-1 hop was developed by John Hass and Brulotte Farms in the Yakima Valley.
When the brewery opened in April 2011, its beer was served in the Icicle Brewery Co. taproom in downtown Leavenworth and at its sister company, München Haus Bavarian Grill and Beer Garden.
Much has changed since then, including the construction of a new 13,500-square-foot production facility in 2018 and 2019 on County Shop Road, remodels at both businesses and an addition to the small batch taproom brewhouse that allows the continuation and experiment and evolve.
Public skating returns to the Town Toyota Center
WENATCHEE — With loud pop music, low lighting and dozens of teens gliding in an oval, public ice skating was back April 23 at the Town Toyota Center.
Opening the rink to the public is allowed in areas in Phase 3 of Gov. Jay Inslee's reopening plan.
The Weinstein Beverage Rink has only been open to private groups since COVID-19 restrictions began more than a year ago, and even that usage has been sporadic, Bedard said.
Over the last year, rink staff saw their work hours reduced, but kept busy by cleaning, giving the rink a facelift, as Bedard put it, and assisting with a food bank operated at the Town Toyota Center.
Chelan PUD fined for 2019 dam oil spill
WENATCHEE — The state Department of Ecology in February fined the Chelan County PUD $1,500 for a 2019 hydraulic oil spill at Rocky Reach Dam.
The spill was discovered after a planned PUD inspection in February 2019 found about 100 gallons of water in the dam's Unit C-3 hub, according to a Monday release from the Department of Ecology.
An assessment by dam employees then determined that 208 gallons of hydraulic oil were released into the Columbia River between Jan. 2 and Feb. 19, 2019, according to the release.
The PUD began repairs on the unit around September 2020, spokesman Neil Neroutsos said. They're expected to be completed this summer.
Chelan PUD's Steve Wright leaving after 8 years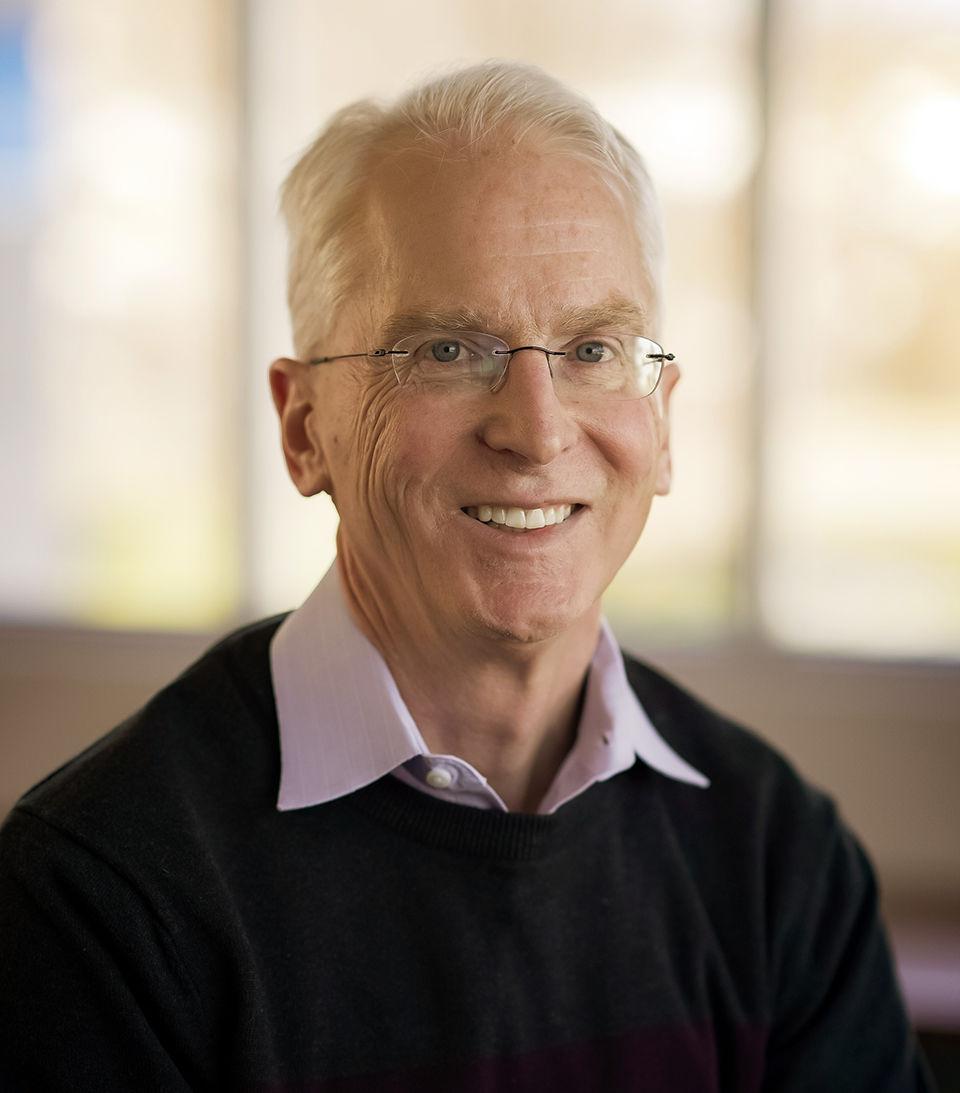 WENATCHEE — General Manager Steve Wright is leaving the Chelan County PUD after eight years in the utility's top job.
"The primary reason is simply that it's been long enough. I've spent 40 years in the industry, 20 years in leadership. I want the opportunity to try something new," he announced April 27. He plans to leave at the end of the year.
Wright was hired by the PUD in 2013 after a short-lived retirement from his previous position as head of the Bonneville Power Administration in Oregon. He started at Bonneville in 1981 in an entry-level position before becoming its intermediate leader in 2000 and then being permanently appointed in 2002.
The commission said it will conduct a national search for a new general manager and noted that the public will have an opportunity for input.
Jobs report: 'Trend is moving in the right direction'
WENATCHEE — The unemployment rate in Chelan and Douglas counties dropped to 5.9% in March, compared to 6.6% last year. But we're still down 1,600 jobs.
The jobless rate alone doesn't signal a big step forward for the economy, but it's a good sign, said state regional economist Don Meseck in his Labor Area Summary Report . The report updates the Wenatchee Metropolitan Statistical Area based on state employment numbers released April 20.
The region saw an increase in its labor force and fewer people out of work in March, compared to the previous year, but the area is still down 1,600 jobs overall compared to March 2020.
"The loss rate this March was the lowest since the start of COVID-19-related layoffs in April 2020 — a bit of good news for the local economy," Meseck said.
All industry employment sectors reported either flat or more jobs in March compared to February, a boost of 1,481 jobs total. In year-over-year comparisons, this March, retail trade grew by 100 jobs, to 6,300 total, the only industry sector to add jobs.
In other sectors, job losses slowed. Construction jobs, one of the leading economic drivers, were even, providing about 2,800 jobs both this March and last March.
Leisure and hospitality continues to be hard hit from pandemic-related layoffs, down 13.1% (800 jobs) this March compared to March 2020.
'The common thread here — although the COVID-19 pandemic has caused severe job losses ... the trend is moving in the right direction," Meseck said.
City to demolish former WSDOT buildings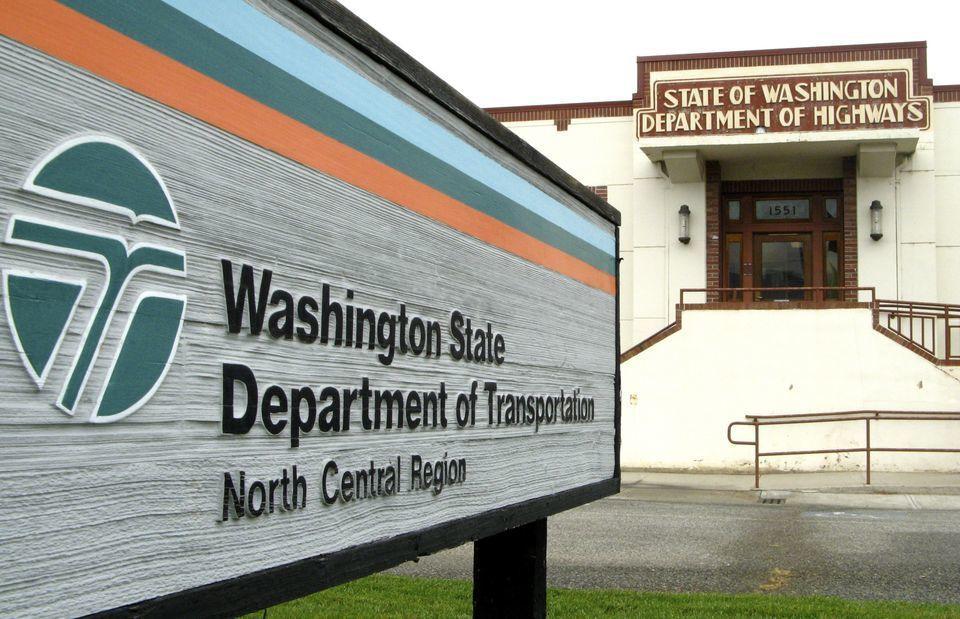 WENATCHEE — The city of Wenatchee will demolish the former state Department of Transportation administration and service buildings at 1551 N. Wenatchee Ave. starting in June.
The $931,000 project, expected to take 45 days, is to start next month.
Contractors working on the project will be with Ascendent, the same company that removed the Northwest Wholesale building in 2020. Construction is scheduled for 45 days.
Flywheel finalists cover pets, patient care and more
WENATCHEE — Two Wenatchee companies — PetHub and Cognition Med — are among the six finalists that will compete live May 20 for $200,000 in investment awards at the 2021 Flywheel Investment Conference.
The finalists were selected from 50 startups across the state that submitted applications this spring.
The conference is an annual event that generates exposure and resources for early stage companies by bringing entrepreneurs, investors and community members together. It is organized by the NCW Tech Alliance, formerly known as GWATA, and hosted in partnership with the Flywheel Angel Network, a group of investors interested in supporting long-term economic development in North Central Washington.
Cognition Med LLC, Dr. Gautam Nayak, CEO; Wenatchee
Fuchsia Inc., Afshan Abbas, CEO; Kirkland
Iasis Molecular Sciences, David J. Vachon, CEO
Motis, Rick Beaton, CEO; Seattle
PetHub, Tom Arnold, CEO; Wenatchee
SyncFloor, Kirt Debique, CEO; Seattle
Cashmere Community Farmers Market lands at Simpson Park
CASHMERE — Cashmere Community Farmers Market made its debut on Mother's Day at John Simpson Memorial Park in Cashmere. That's the park at 402 Pioneer Ave., next to Cashmere Middle School.
Organizer Brooklyn Holton made the location announcement in a video posted April 16 on the market's Facebook page.
"We finally have a location for the Cashmere Farmers Market," she said. "We'll have shade from the sun, places for kids to play, lots of space for the vendors, great parking, easy access location and even a Link Transit stop right next to it."
The market will be open 9 a.m. to 1 p.m. Sundays through Oct. 31. For information, visit cashmeremarket.org.
Horizon will return third flight to Pangborn in June
EAST WENATCHEE — Beginning in June, Alaska/Horizon Air is adding a third daily flight to Pangborn Memorial Airport.
The East Wenatchee airport saw only a 25% decline in passenger volume in 2020 — fourth out of 20 airports in the Northwest — which prompted Horizon to add another flight.
The airport said disruption in the industry has led to a couple of benefits for passengers: Flying from Wenatchee has become less expensive, with average fares having decreased over 14% in the last year, and more flexible, as airlines are making it easier for passengers to change their plans.
The airport is still working toward a direct flight to the San Francisco area.
Wenatchee Convention Center breaks pandemic drought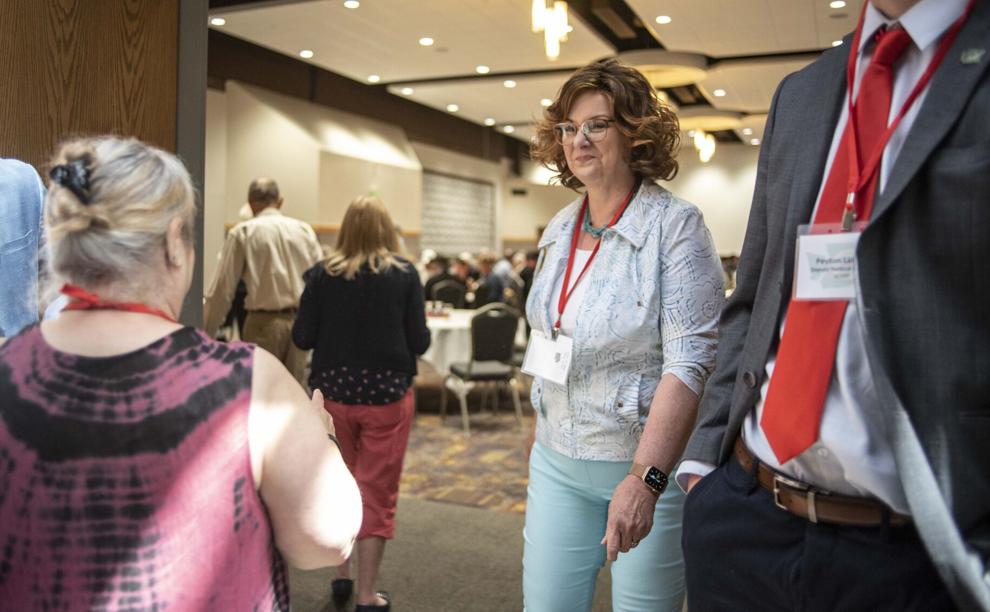 WENATCHEE — Conventions are making a comeback.
The Washington State Republican Party scheduled a two-day conference May 14-15 at the Wenatchee Convention Center, the first official convention — defined as anything that requires hotel rooms and meeting space for 50 or more — since the pandemic's appearance more than a year ago. The gathering is expected to have 140 attendees.
Linda Herald, the Wenatchee Convention Center's general manager and sales director, said the facility hosted some one-night events (the Wenatchee Downtown Association banquet), a trade show (NCW Bridal Premiere) and small-group meetings this spring, but the conference is the first of its kind to return, Herald said. The last one was the Washington Industrial Technical Educators Association's annual conference, which ended March 16, 2020.
She estimates total lost revenues from the pandemic shutdown at $2 million from March last year to March this year.
90-day delays in building permits expected through the summer
WENATCHEE — Don't expect a quick turnaround on Chelan County building permit applications anytime soon.
"We are experiencing an extreme backlog in permit application processing. Delays, in some cases over 90 days, can be expected," is the caution posted on the county's website, noting that Community Development staff was juggling 350 open applications.
Community Development Director Jim Brown attributes the backlog to a staff shortage and a rush of permits in January stemming from those trying to get ahead of new state energy code that went into effect Feb. 1 followed by a second wave from those trying to stay ahead of rising materials costs.
Builders submitted 151 more permits to the county's planning department in the first four months of this year over last year.
January saw a bump of 95 building permits, from 51 in 2020 to 146 this year, connected to the new energy code. February was about even, with 65 last year and 64 this year.March brought 21 more permits this year — 99 compared to last year's 78. April saw 36 more permits — 101 this year compared to 65 last year.
Normally, permits take anywhere from three weeks to 60-plus days to process depending on the complexity of the project, he said.
Given the staffing and workload outlook, he expects the permit backlog won't be cleared until fall at the earliest, provided "construction season slows down, along with permit applications, presumably dropping off."
Bigger cherry crop expected
YAKIMA — The 2021 Northwest cherry crop is estimated at 23.8 million 20-pound boxes, based on data compiled by the Field Estimate team of Northwest Cherry Growers, the Yakima-based marketing organization for cherry growers in Washington, Oregon, Idaho, Montana and Utah.
That's well above last year's crop, which was among the smallest in recent years. Last year, growers harvested 19.8 million boxes.
Harvest in the earliest regions is expected to start as early as the last few days of May, which would be similar to last year's harvest.
FocalPoint Educational Services aligns new space to better serve students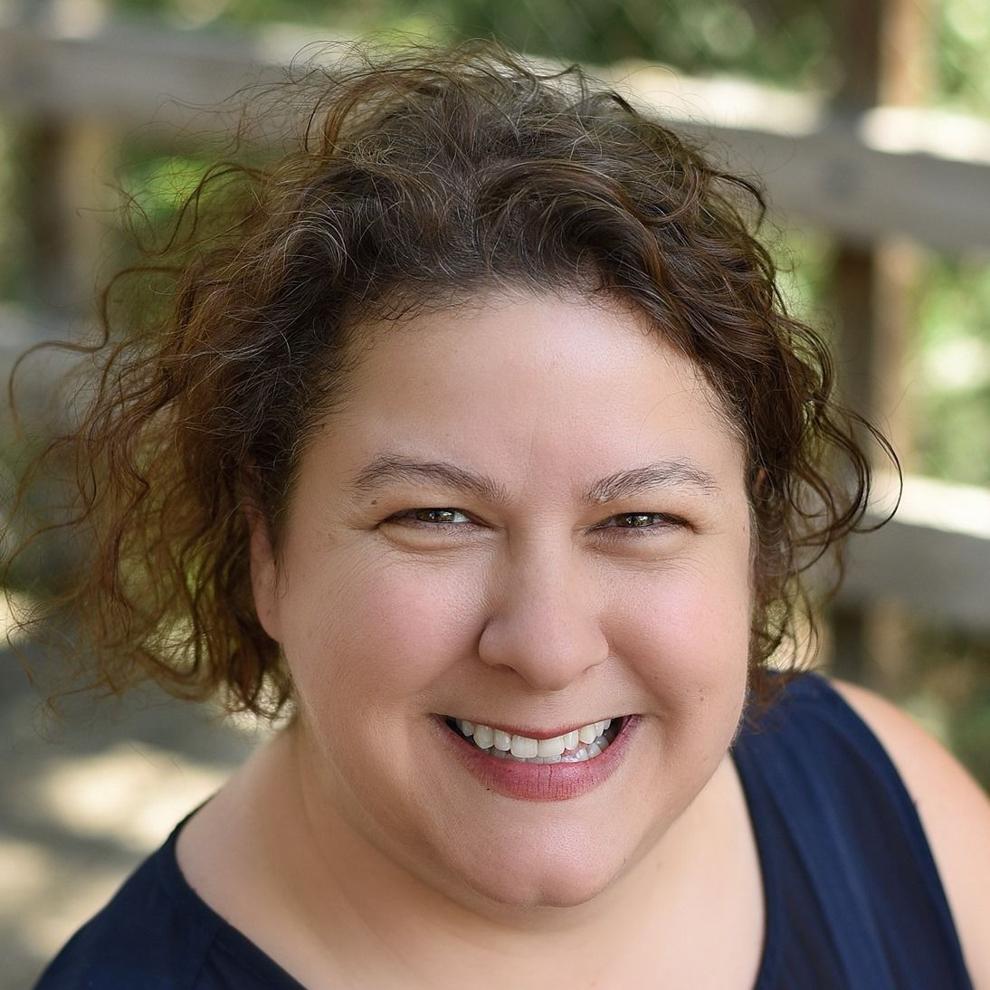 WENATCHEE — Meliesa Tigard moved FocalPoint Educational Services to 105 S. Mission St. on March 1, signing a five-year lease on 3,000 square feet of space previously used by the United Way of Chelan and Douglas Counties.
"My vision is to have professionals who serve kids working together so that they can collaborate, brainstorm and serve kids better," she said. "We are a collaborative model, where businesses help each other. We share resources and expertise with each other."
She subleases part of the space to Beauty Life Coaching LLC, owned by Sarah Ferrell, and is looking for other family oriented businesses interested in sharing the suite.
After spending more than a decade in office space at Second and Mission, she moved in February 2020 to the Ballard Ambulance building at 1022 N. Wenatchee Ave., where the collaborative work space concept started to form.
She and her two academic coaches are working on setting up parent workshops and looking for sponsors for summer tutoring sessions. For information, go to focalpointwenatchee.com.
NCW Libraries now owns the Wenatchee Public Library building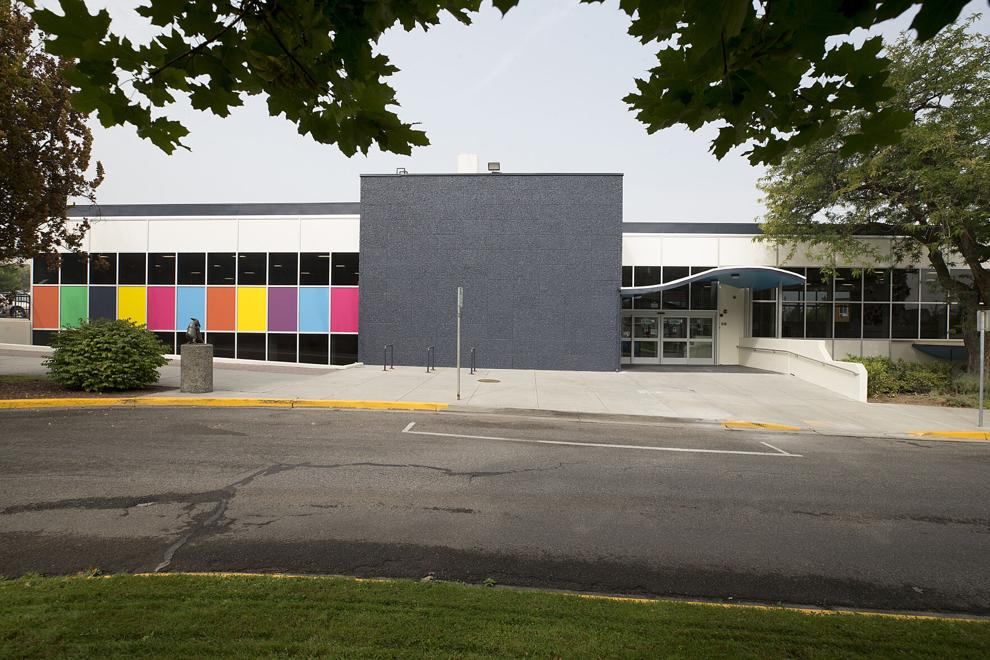 WENATCHEE — The Wenatchee Public Library building at 310 Douglas St. is now fully owned by NCW Libraries.
The Wenatchee City Council on April 22 voted to transfer its 50% ownership stake in the building after completion of a $4.5 million renovation last year.
The agreement between the city and NCW Libraries commits the library system, which operates 30 libraries in five counties, to operating a branch in Wenatchee for the next 30 years.
The remodel of the Wenatchee Public Library was the first in its 60-year history. The upgrades included new shelving, improved lighting, energy efficiency upgrades, updated technology, a centralized information desk, new bathrooms, and spaces for community gathering, private meetings and quiet study areas.
A second phase, funded through a state Department of Commerce grant, is planned for further renovation to provide a cafe space, teen area, and STEM makerspace.
The Friends of Wenatchee Public Library did extensive community fundraising to collect nearly $1.5 million toward the project. Planning is now underway to add a mural to an exterior wall on the west side of the building.
Hispanic business council hosts first community event
WENATCHEE — The Wenatchee Valley Chamber of Commerce Hispanic Business Council hosted its first-ever community event on May 8 at Pybus Public Market, celebrating both the Mexican Cinco de Mayo holiday and local Latinx-owned businesses.
"The WVCC HBC seeks to build trust and remove barriers through outreach and education in the business community," said Elvis Garcia, chairman of the council and owner of Wenatchee's Seattle Yoga Lounge & Cafe. "Long-term, the WVCC HBC hopes to be the voice for all minority-owned businesses, empower and mentor minority business owners and integrate all businesses in our community."
This inaugural event, called "La Terraza de Main Street," was designed to educate the public on the history and traditions of Cinco de Mayo and bring attention to local Latinx-owned businesses.
The Hispanic Business Council operates under the umbrella of the chamber, with council members appointed by the chamber's board of directors. Garcia is one of a dozen council members listed on the website. The council formed after the NCW Hispanic Chamber of Commerce dissolved in December 2019.
Other events are planned, he said.
Goodfellow Bros. invites nonprofits to apply for $50,000 grant
WENATCHEE — As part of its centennial year celebration, Wenatchee-based Goodfellow Bros. is accepting applications for a $50,000 grant that will be given to a charitable organization located in the communities where the company operates.
Community housing trust gets startup funds, looks at next steps
WENATCHEE — Serve Wenatchee Valley has received $16,600 in seed money to launch the Common Ground Community Housing Trust, a nonprofit dedicated to creating permanent affordable housing in Wenatchee and East Wenatchee.
The donations, which came from individuals along with Banner Bank, North Cascades Bank, the city of Wenatchee and Serve Wenatchee Valley, will cover costs of setting up the nonprofit.
That includes hiring a consultant, Julie Brunner, who will help establish eligibility criteria, affordable pricing structure, resale formulas and make sure the organization is sustainable. Currently with OPAL Community Land Trust on Orcas Island, she has helped with SHARE CLT in Leavenworth, Chelan Valley Housing Trust and Methow Housing Trust. She also has worked nationally with the Grounded Solutions Network.
In the community housing trust model, Common Ground would use donations to buy land and subsidize construction costs, working with efficient home design and other means of reducing building costs to help keep the homes affordable to those earning $30,000 to $50,000. The land would remain owned by the community trust, but the homes would be owned by individuals.
A 24-member planning team has been working on setting up the housing trust organization. The group includes representatives from the cities of Wenatchee and East Wenatchee, Chelan and Douglas counties, bankers, real estate professionals, developers and attorneys.
The next stage is two-fold — the need for expertise and capital.
Future project development funding would pay for land and home construction.
Chelan-Douglas Health District works on strengthening cybersecurity after two close calls
WENATCHEE — The Chelan-Douglas Health District was the target of two cyber attacks — both caught before causing any serious damage.
The FBI contacted the health district on May 10 to inform it that a group coordinating ransomware attacks had found vulnerabilities in their computer system. The cyber group created back doors in the health district's system and then left, according to health district Administrator Luke Davies, apparently planning to return later.
Since then, those vulnerabilities have been sealed.
"It was the opinion of the LocalTel technician that they probably would have shut us down within the week or the next week," Davies said.
The health district was also the target of a phishing attack on May 13 by what is believed to be a separate party, according to Davies. The health district is currently evaluating this attack with its insurance company to evaluate the risk and the possibility of any personal data being stolen, Davies said.
Davies said at the board of health meeting that they would most likely need to commit to a comprehensive cybersecurity overhaul.
Grant funds property treatments to prevent wildfire
WENATCHEE — A $2.8 million federal grant will help fund safety measures in Chelan County areas at high risk to wildfire.
The program will pay for forest health treatments over the next five years to property owners primarily located between Peshastin and Lake Wenatchee. It will also add to the Chelan County PUD's efforts to clear vegetation near power lines, the state Department of Natural Resources said in an April 26 news release.
The grant comes from the Natural Resource Conservation's Regional Conservation Partnership Program. The Fuel Break and Forest Resilience Partnership will be led by the Cascadia Conservation District, Chelan County PUD and state Department of Natural Resources.
The project will prioritize properties that are identified by DNR for their potential to create high-priority fuel breaks, to include Lower Peshastin Creek, Derby Creek, Beaver Creek, Eagle Creek, Chumstick Creek, Lake Wenatchee, Lower Chiwawa River, Lower Nason Creek and Big Meadow Creek.
Forest Service proposes changing, adding or increasing recreation fees
NCW — The U.S. Forest Service has proposed changing or increasing existing fees at more than 60 recreation sites in the Okanogan-Wenatchee National Forest and adding new fees at 25 sites. Areas affected include trailheads, rental cabins, campgrounds and lookouts.
Money would be used for garbage collection, improvement projects and to provide "health and public safety."
Fee suggestions range from a new $5 fee at the Lower Mad River Trailhead, near Entiat, to a $65 increase to group sites at North Fork.
Sites with proposed fees in the Wenatchee River Ranger District include campgrounds at Grasshopper Meadow, Lake Creek, Napeequa Crossing and Rainy Creek, as well as Penstock Trailhead.
Shae to retire from prosecutor's office
WENATCHEE — Chelan County Prosecutor Doug Shae announced April 16 that he will retire at the end of May.
Shae was appointed to his position as the county's top prosecutor in 2012 and has worked for the county for almost 33 years. His last day is May 31.
In an email, Shae called his tenure as county prosecutor the "honor of a lifetime."
"It was a difficult decision but I have decided to retire," Shae said.
The next county prosecutor will be selected by the Chelan County Commission. Candidates are nominated to the commission by the Chelan County GOP, Shae said. Because the prosecuting attorney is a political position, the party to whom the sitting prosecutor belongs has the right to make the nomination.
He expects a decision will be made near the end of May.
Shae was reelected to his post most recently in 2018 when he ran unopposed. Prosecutors serve a 4-year term and, if appointed, must run for election in the year following their appointment, Shae said.
Shae is the second elected law and justice official to announce their retirement. Chelan County Superior Court Judge Lesley Allan plans to step down from the bench June 30. Gov. Jay Inslee is expected to appoint a successor in late May.
Shales fills Pepperl's shoes as Stemilt's marketing director
WENATCHEE — Brianna Shales is Stemilt Growers' new marketing director, picking up the reins from Roger Pepperl, who retired in December after two decades on the job in Wenatchee and 40 in the industry.
Pepperl, who joined the Mathison family-owned operation in 2000, helped grow the organization's marketing staff from one designer to its now seven-member department.
He hired Shales 13 years ago as a communications specialist, her first job after graduating from Washington State University with a communications degree. She was later promoted to senior marketing manager and, in January, named to move into the marketing director post.
She leads a team of six that oversees Stemilt's World Famous Fruit brand and the company's marketing efforts.
WVC nursing program granted continued accreditation
WENATCHEE — The Wenatchee Valley College associate nursing program has been granted continuing accreditation from the Accreditation Commission for Education in Nursing.
The commission also commended the program for its "flexibility, courage and resiliency" during the pandemic in maintaining high standards while providing outstanding support to the students and your communities."
The associate nursing program helps prepare students to take the registered nurse license exam. WVC has 50 students in the nursing program each year. It has been accredited since 1971.
Land Trust protecting 2,480 acres of habitat with new Badger Mountain easement
WENATCHEE — The Chelan-Douglas Land Trust has entered into a conservation easement for 2,480 acres of working lands and habitat on Badger Mountain. The deal was announced April 16.
The easement will be "a good spot for sage grass for years to come," said Land Trust Executive Director Curt Soper.
Soper said the arrangement with landowner Vernon Breiler will help protect a whole host of shrub-steppe wildlife, including all kinds of birds.
This easement permanently restricts certain uses on the land while setting up a conservation agreement to help protect the area, he said.
The Badger Mountain easement was sold to the Land Trust for an undisclosed amount and will prevent areas from being sectioned-off and developed.
The newly protected land covers a roughly 10-mile patch of sagebrush and grasses.
Mule deer and the greater sage-grouse both use habitat within the easement, according to a Land Trust news release. The sage grouse is a threatened species and has lost over 90% of its Washington habitat.
What remains of the sage-grouse population is primarily spread across Douglas County on privately owned land.
Breiler is a fourth-generation rancher who raises dryland crops on the land and maintains over half of the property, according to the news release.
Funding for the easement came from the Natural Resources Conservation Service, state Farmland Preservation program as well as donations from the Tina Scull Opportunity Fund.
Davies to retire from humane society
WENATCHEE — Wenatchee Valley Humane Society Executive Director Dawn Davies announced April 19 she plans to retire from her longtime position in June.
Davies was hired by the Wenatchee-based nonprofit animal shelter and pet adoption agency in April 2011 after two decades in sales and marketing.
The humane society's board of directors recently completed a nationwide search for its next executive director and will announce Davies' successor early next month. Davies will stay aboard until June 15.
She originally planned to retire in 2020, but delayed her decision due to COVID-19.
Some cities, including Wenatchee, could lose 'metropolitan area' status
WASHINGTON, D.C. — Wenatchee, Walla Walla and Coeur d'Alene, Idaho, could lose their status as metropolitan statistical areas under a federal government proposal that has drawn criticism from local officials who fear they could lose important funding, data and business incentives along with the designation.
On Jan. 19, the day before President Joe Biden's inauguration, the Office of Management and Budget announced its intention to double the minimum population of a metropolitan statistical area's core city from 50,000 to 100,000. Under that new definition, 144 cities could be downgraded to "micropolitan," including six of the seven MSAs in Idaho and four more in Washington.
The change could have an effect on the funding and programs for which the city of Wenatchee would be eligible, said executive services director Laura Merrill.
The city has contacted state legislators and other agencies to inquire about the proposal, but still don't have clarity about whether the proposal will move forward or how it will be implemented, she said.