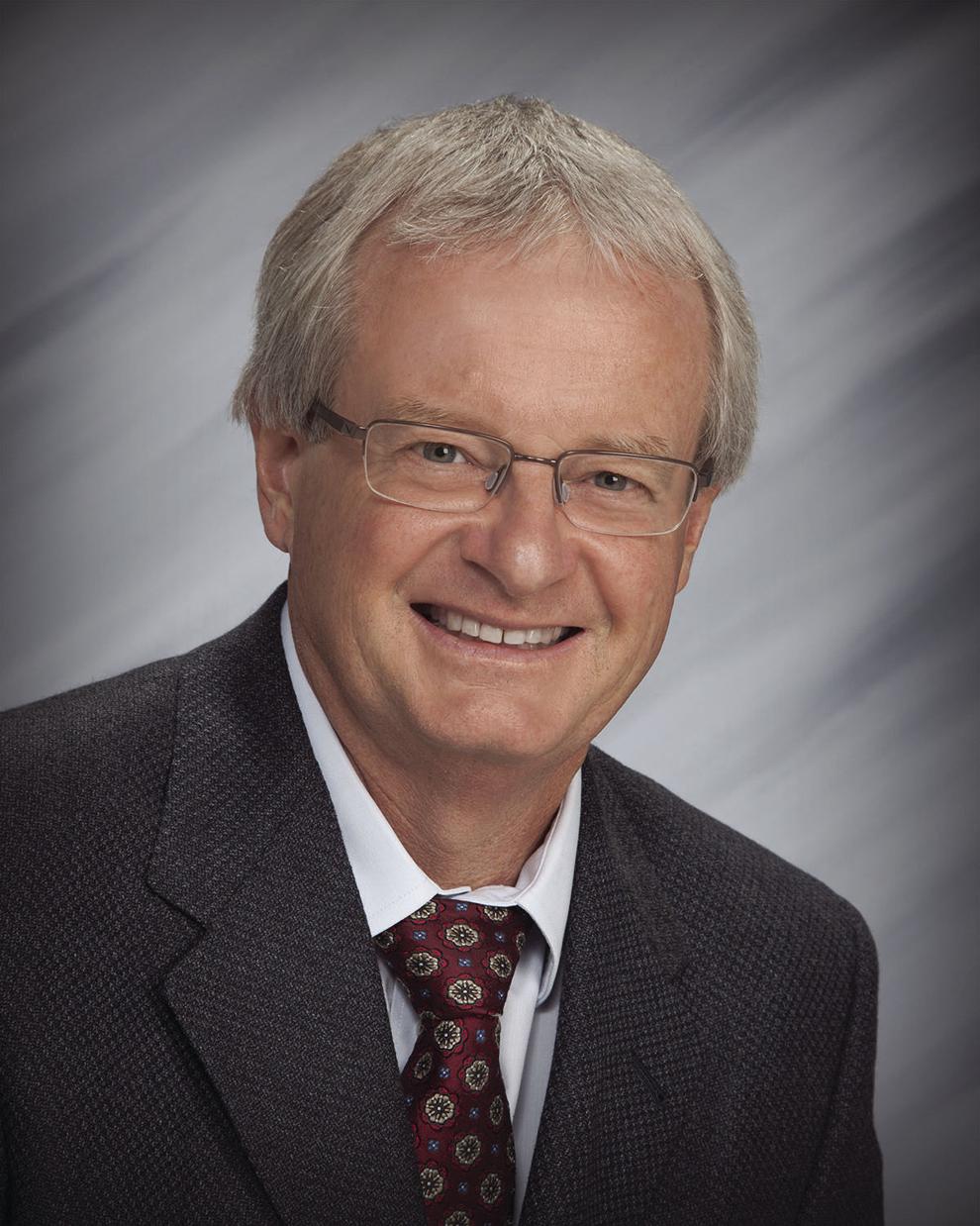 Strong working relationships, local decision-making and a community commitment put Confluence Health front and center in 2020 to help North Central Washington cope with the pandemic.
Some of those same factors are likely to be in play as the region looks forward to recovery in 2021.
Confluence's leadership team met in late February last year to prepare for what they feared was coming, recognizing early on that the organization would need to take a lead role.
"We are in a unique situation, providing the safety net not only for health care of really sick patients with COVID, but we have the skills and contacts needed to help," said Confluence CEO Dr. Peter Rutherford. "We figured we had two options. The first was to really get prepared for it and get yelled at because we were over-prepared. The second was to not prepare enough. We took the position that we were going to fully prepare and hope we didn't have to use it — and be willing to take the heat for that."
On the business side, Confluence Health's board of directors, which governs the organization's operations — Confluence Health, Central Washington Hospital, Wenatchee Valley Hospital and 10 community clinics spanning four counties — also made a commitment.
"We said we're going to do the health care services and contribute where we can, irrespective of what it's going to cost," Rutherford said.
That included rallying supplies to secure and working with the pharmacy to get medications.
"We started stepping up efforts that we thought were necessary," he said.
Complications arose when recommendations on what safety precautions were necessary changed over time.
"At that point we were thankful this organization is locally led and governed. We didn't have to call some other place in the state or country to change course. That allowed us, as an organization, to be more nimble and responsive to the urgent needs in various parts of the region than might have been available otherwise," he said.
Another reveal, he said, was the importance of collaboration with other businesses and sectors of the community.
"The ag industry called us when they had trouble and needed testing," he said.
The PUD reached out to see how best to protect their employees.
Hospitals and clinics — including those outside Confluence's system — set up a triage system to refer patients who needed aggressive COVID care, while others took non-COVID patients. Testing was coordinated throughout Okanogan, Chelan, Douglas and Grant counties.
"We conducted regional calls to see what was needed, what we could offer and figure out a balance, especially when things got really tight, around Thanksgiving," he said. "The fact that we had those relationships allowed us to build on them during this time of need."
The network connected with the community as well.
"Once people recognized the severity of the problem, the community and businesses did their part to keep people safe," he said, whether that was a willingness to get tested or to stay home.
Balancing the bottom line
Like other businesses, some of Confluence Health's revenue-generating operations were curtailed while it continued to provide essential medical services.
"We did not do as much health care business for several months during the year and we wanted to keep staff as whole as we could, to keep them employed so they weren't struggling financially," he said.
Confluence Health cut expenses, including making use of shared work programs offered by the state. It's leadership organizations also took pay cuts.
Federal CARES (Coronavirus Aid, Relief and Economic Security) Act funds came through to cover some of the gaps. Confluence received $34 million in direct federal funds, just under $1 million from state CARES Act funds and $217,000 from other pandemic-related grants, Rutherford said.
"If we had not received all those funds, we would've had a negative operating expense of $16.3 million for the year," he said, which would have affected facility maintenance, equipment updates and services. "It would have been a significant hole to dig out of."
Instead, Confluence finished in the black at the end of the year, with the CARES Act funds covering the added costs for COVID-19 care and supplies as well as revenue losses that otherwise would have come from Confluence's reserves. Those costs are continuing into 2021. 
"We will be able to move forward with continued improvement, maintenance and health services across the region, assuming COVID-19 dies out here sometime soon," he said, though he doesn't anticipate it will be gone entirely.
"It has become part of daily life for all of us," he said.
Currently, about 60 full-time equivalent staff positions are dedicated to COVID response. About 20 people are supporting the mass vaccination site at the Town Toyota Center and 25 are working at Central Washington Hospital on vaccinations, "when we have the supply."
Another 15 are involved with the COVID testing, including scheduling and calling people with results.
Long-term implications
One of the long-term implications, he said, is recognizing that the way things have been done in the past is not the only way, from working remotely to job assignments.
"We still have a significant number of people working from home," he said. "I see that continuing. We have had an amazing response from staff willing to step up to do other than their usual jobs. The ability to have a more flexible workforce will be there in the long-term."
Following the patterns of other industries, COVID affected different Confluence departments in different ways.
Nurses and others providing support on the COVID care units "worked longer hours, under significant emotional and physical strain because of the severity of the disease and the complexity of the care needed," Rutherford said. "They are fatigued, worn out and tired. That's going to take a long time to heal."
Challenges continue
Everyone is ready for the pandemic to end, but it's not over yet, he said.
"We have to keep masking, social distancing, washing hands and get tested if we feel we have symptoms. Stay home, stay out of the way for 10 days, so we don't have another outbreak. And be willing to get vaccinated."
It's also important, he said, to follow the science and objective data.
"Opinions don't matter squat at this point," he said. "That isn't going to get us to where we need to be. We need to move away from perception and use science and objective data. Keep politics out of it."
People need to behave and work together as a community, he said.
"This won't be the last pandemic people in the region live through. Hopefully it won't be this severe again. We need to take what we've learned and build on it," he said.
He understands the frustrations about the unfairness that some businesses were open, while others were not.
"We worked through that as we learned more about how the virus spreads," he said. "We need to have a discussion about what to do if that happens again so we have plans laid out."
Some groups are interested in meeting to discuss it, he said.
"But we're not out of this one yet," he said. "At this moment, we don't want to distract resources we need to get out of this pandemic. I hope a community discussion will take place toward the latter half of 2021."
Cultural disparities revealed
The pandemic also revealed underlying community issues.
"It shined a bright light on the disparities in this community — in health care, health knowledge, economic disparities and housing that led to some of the spread of the disease in this community," he said. "Cultural disparities led to different approaches to the disease. That's something that we need to put more effort into as we move forward — as a health care entity and, I would argue, for the whole community."
An under-appreciation for the role of public health — how it's funded and staffed — is another reveal, he said.
"It's been in a slow decline for 20 years or longer, so when we needed it for the pandemic response, we didn't have the people or the skill sets or the financial resources to do everything you would have wanted public health to do. Others have had to step in to do that," he said.
Still, it could have been worse.
"I'm incredibly proud of the work the people in our organization have done. We have done as much as we absolutely could. We asked for help when we needed to and others have stepped up. Relative to other parts of the state, from a financial perspective, we have weathered this as well as anybody."