Trade wars, minimum wage, family leave regulations, housing prices, housing availability and job growth.
Those were all on the watch list last year when the Wenatchee Valley Business World asked local business leaders to share insights on how the 2019 economy was faring.
This month we check in with some of those leaders to see how the past year played out and get a sense of what this next year will bring. This is an edited and condensed version of those conversations.
Ron Berschauer
Jerry's Auto Supply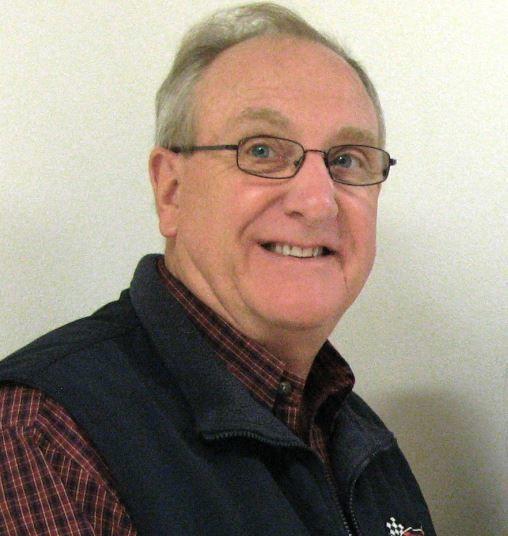 Last year, you talked about competition from e-commerce, with expectations for relatively flat sales despite what seemed to be a "hot" economy. Your strategy was to pursue e-commerce solutions that provide convenience and customer service.
How did reality match up to your expectations?
Very close. In July 2019 we joined forces with NAPA, consolidated several markets, expanded our markets and began implementing e-commerce solutions that provide our customers with easy access to our inventory and services.
This year we will offer "Buy on-line, pick-up in store" options for our customers throughout Central Washington. Customers will be able to look up (catalog) automotive and truck parts and check our inventory not only in our eight Central Washington stores but the NAPA inventory throughout the Northwest as well. Most of our customer's needs will be fulfilled same day or overnight without incurring delivery charges.
As a regional family owned business we did not have the resources to offer these e-commerce capabilities on our own. Our decision to affiliate with NAPA was highly predicated upon the investment that NAPA had made in the e-commerce market.
What are the challenges moving forward?
Retaining our valued employees and recruiting new employees that share our core values and philosophies.
We do see a broader economic trend of concern. My wife and I "grieve" the loss of many "brick and mortar" businesses in our malls and down mainstreet USA. We are grateful for the life we have enjoyed as small business people and the relationships we have built.
What will society be like if we lose our "sense of community" and we no longer have the "face to face" interaction we all need? Who will sponsor the soccer teams, community festivals, art shows and fund the programs to care for the less fortunate?
I have faith in the good people of our communities. I look forward to seeing how this all works out for the good.
If you were to give 2019 a letter grade, what would it be? How is 2020 shaping up?
I am proud to give our Team a "P" for persistence in 2019. We persevered through massive changes, supported each other and continued to believe in the "plan." We "grew" in many ways.
I think 2020 will be an A+. After a year of major changes I expect our team to get back to the things we do best — awesome customer service and efficient utilization of our resources, tools and technologies. We are truly blessed to do business in Central Washington. We love the communities we live in and the people we worship, work and play with everyday.
Linda Haglund
Wenatchee Downtown Association
Last year, you were seeing positive signs in people investing in downtown, fewer vacancies and lots of interest. You expected to see more diversity in businesses and creative solutions to compete against the "Amazon Effect." You saw challenges in new laws and taxes that would make things more difficult for small business owners.
How did reality match up to your expectations?
What we anticipated in new investment and new changes totally happened and is still going on.
We saw some businesses close, but more open, including the Mercantile, a coworking and event space at 14 N. Wenatchee Ave. It has been a positive, bringing new faces to downtown.
What are the challenges moving forward?
The Amazon Effect continues to be a challenge, as are minimum wage laws, overtime laws, all the legislative changes that have significant impact to small business. I spoke with a small business owner in this community who closed their business due to the change in the wage requirements.
What are you most looking forward to in the coming year?
The Lineage Properties on Columbia Street, that the Chelan Douglas Regional Port Authority purchased, going into private ownership. I am excited with the visionary approach the port took in this endeavor. I see renovation and new businesses and new life in those four blocks. This new life on Columbia will be a game changer.
If you were to give 2019 a letter grade, what would it be? How is 2020 shaping up?
For downtown I would give 2019 an A-. When you see this amount of private investment and change, it is such a positive future indicator.
I would give an A+ for 2020. It is shaping up to be a great year, with more private investment, more interest in opening or relocating business downtown. The new hope I am seeing in small business is unlike anything I have seen in my nine years doing this job. Downtown is the place to be. Sure, we have challenges and obstacles, however given what I see in other communities, we are trending up, not down. And with the properties going up for sale on Columbia Street, that will only add to the fun vibe going on right now.
We have a very mindful community. People here care about their downtown, community and the future.
Don Meseck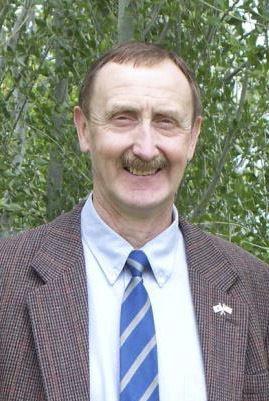 Regional state economist, Employment Security Department
Looking at low unemployment rates last year, you said the economy in the Wenatchee Metropolitan Statistical Area, which includes Chelan and Douglas counties, was doing "pretty good," noting that things to watch included slowing job growth and potential for retail trade struggles.
How did reality match up to your expectations?
My local labor market forecast for 2019 turned out to be fairly accurate. Nonfarm employment estimates indicate that the nonfarm labor market provided a modest 0.3% upturn (158 jobs), considerably less robust than the 2.9% growth rate in the local labor market in the prior year — and the slowest average annual growth pace in the past eight years.
Also, last year I noted concerns about a decelerating job growth pace overall, especially on retail trade. These predictions turned out to be, and still are, areas of concern for the local economy.
Wenatchee MSA's retail trade from 2018 to 2019 saw a loss of 50 retail trade jobs. A factor which appears to be exerting pressure on brick and mortar retail stores is consumer shifts toward internet/online shopping.
Unemployment rate estimates indicate that the Wenatchee MSA's unemployment rate rose four-tenths of a point, from 4.8 percent in 2018 to 5.2 percent in 2019. Also, on a monthly basis, not seasonally adjusted rates crept upwards from December 2018 through November 2019 (12 consecutive months) before declining six-tenths of a percentage point between the Decembers of 2018 and 2019.
If you were to give 2019 a letter grade, what would it be? How is 2020 shaping up?
I would give the Wenatchee MSA (Chelan and Douglas counties) economy a "C+" in 2019 versus an "A" in 2018.
2020 is probably a "B." Year over year, monthly job growth paces have held their own, or increased in the last half of 2019 (with the exception of manufacturing) in key Wenatchee MSA industries such as construction, manufacturing, health services and local government.
Steve King
Wenatchee economic development director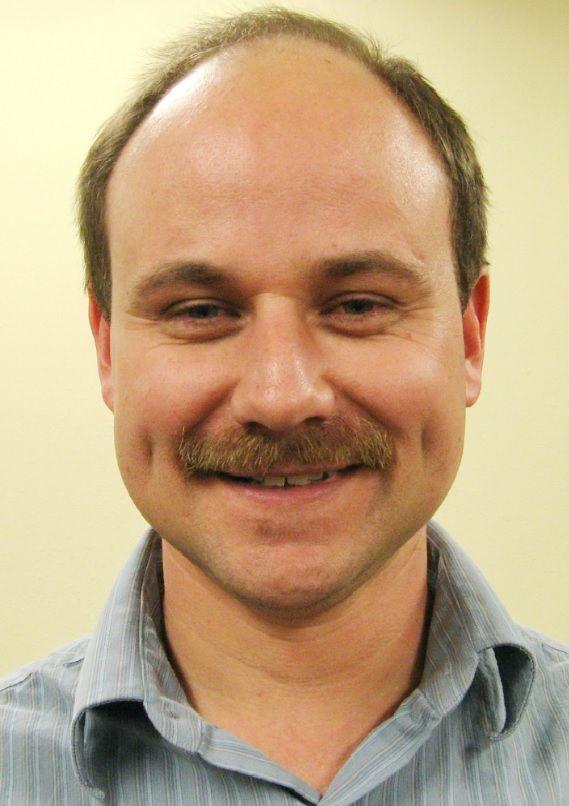 Last year, you said development activity and investment in downtown was going strong, including the new Hilton. The closure of Shopko and Payless Shoes were troublesome, but followed a nationwide trend. You saw the need for a focus on good-quality, higher-paying jobs.
How did reality match up to your expectations?
2019 ended up about as we expected. Shopko did close, buildings are being remodeled in downtown. The downtown work exceeded my expectations, which is awesome!
Growth in gross retail sales in the city slowed as expected. This is likely largely due to a slowdown in single family housing in the city limits. However, the region is seeing growth in gross retail sales, again likely due to more housing being constructed in the surrounding area.
This is a challenge for the city and will continue to be a challenge as the last large parcels of land are developed.
Housing is one of the biggest drivers of retail sales in the city. On the positive side, the construction of the new hotels is a big deal for the city. With the opening of the Hilton on the waterfront in 2019, we are seeing a nice boost of activity. Downtown spaces are almost full.
The city also secured a development agreement with Weidner Apartment Homes for a new urban housing type to be located on the Mission and Kittitas parking lot. While construction will happen in 2021, this is a big investment in our downtown.
What are the challenges moving forward?
The changing retail market will continue to require adaptation. Automation of agriculture will result in a huge change in our economy which can be good if we provide solid educational opportunities for the future workforce. Our economy will likely grow in tourism and healthcare. Keeping agriculture relevant and viable is huge for us as an economic stabilizer.
Finally, our biggest challenge is diversifying our economy. Our Valley Our Future has two initiatives focused on this — The Bridge Research and Innovation District and the Technology Hub.
We look forward to the Lineage redevelopment, finalizing the plan for Fifth Street, Convention Center expansion study and the possibility of seeing a large residential development get started.
If you were to give 2019 a letter grade, what would it be? How is 2020 shaping up?
I would say that the economy in 2019 was an A- due to slowing. Having said that, a stable slow growth rate is better than wild swings.
Absent some outside influence, I would suggest that 2020 will be an A-. If we are able to see new industry moves, I would upgrade it to an A.
Jon DeVaney
Washington State Tree Fruit Association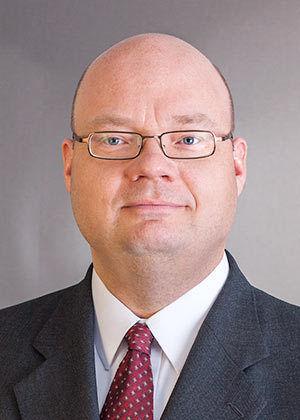 Last year you said the national economy was doing well, though some were talking about whether a cyclical downturn was on the horizon. Another potential concern was the ongoing trade disputes.
How did reality match up to your expectations?
Our growers have been adversely impacted by ongoing trade disputes and retaliatory tariffs imposed by some of our trading partners. We are encouraged that the ratification of a new trade agreement between the U.S., Mexico, and Canada has stabilized our relationship with two of our most important export markets. There have also been encouraging signs of progress in talks with China, and we hope to see further progress in 2020.
The Fall 2019 apple harvest also saw the commercial debut of the Cosmic Crisp apple, which has seen strong consumer demand and positive feedback.
What are the challenges moving forward?
The tree fruit industry is adapting to the tight labor market throughout Central Washington. Growers have increasingly needed to utilize the Federal H-2A guest worker visa program that allows growers to bring in foreign workers when there is a shortage of domestic workers to do agricultural activities.
This program is expensive. Growers must pay for transportation and housing of workers plus pay a higher minimum wage rate (Adverse Effect Wage Rate) of $15.83 an hour, the highest in the nation.
Also, the increasing burden of government regulatory requirements forces fruit growers, packers and marketers to spread those costs across their operations. This is much more difficult for smaller growers and packers and affects their competitiveness.
Gene Sharratt
State education leader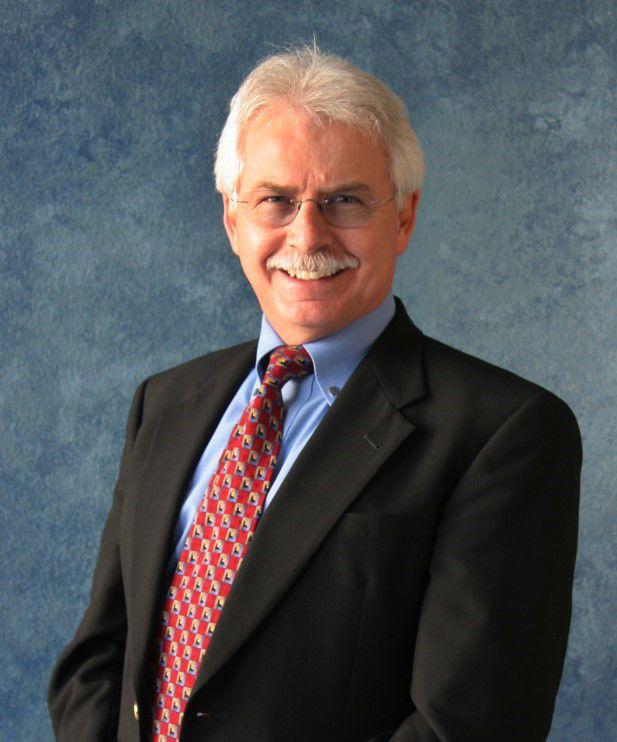 Last year, you pointed to job creation and innovation as positive signs, while trade talks, a lack of a skilled and educated workforce and the increasing U.S. budget deficit were concerns.
How did reality match up to your expectations?
Our technology sector and business entrepreneurs exceeded expectations relative to economic growth. However, they were limited by venture capital investments in support of their innovative ideas. Highly talented innovators are relocating to our community in significant numbers. These innovators are often hampered by the lack of local and state venture capital investments to build out their ideas.
Our region continues to lag the state in the development of a skilled and educated workforce. The greatest business capital is human capital. A skilled and educated workforce is essential to build human capital. Our K-12 and postsecondary systems continue to work closely with business and industry to build and expand learning partnerships and human capital. That expansion will increase in 2020.
What do you see coming in 2020?
Washington and regional GDP growth in 2020 will hover around 2%, with state and regional employment growth stabilizing around 1%.
Consumer confidence will remain high heading into the 2020 elections as both major political parties will tout how their policies impact a continued strong economy.
China and U.S. trade negotiations will continue to adversely impact Washington, and regional economic stability. The 2020 election campaigns (promises) will tilt toward successful negotiations favorable to political party outcomes.
Major threats to the U.S. and Washington economies will be international trade policy and geopolitical instability.
Washington's unemployment rate will stabilize around 4.5% and will be heavily influenced by Boeing's suspended production of the 737 MAX jet and ongoing trade negotiations.
Online purchases, home sales, consumer and student debt will all increase in 2020. Large and small retail stores will struggle to compete with online sales, delivery and costs.
Recession worries will continue to occupy investment and consumer concerns, but will be offset by political party attentiveness to election outcomes based on the need for voters to perceive a strong, growing and stable economy and their place in this economy.
If you were to give 2019 a letter grade, what would it be? How is 2020 shaping up?
Looking back on 2019, I would assign a "B" grade. I am optimistic about 2020 given the upcoming elections and need for both major parties to continue the current economic expansion.
Dan Sutton
Douglas County commissioner and owner of The Cottage Inn Restaurant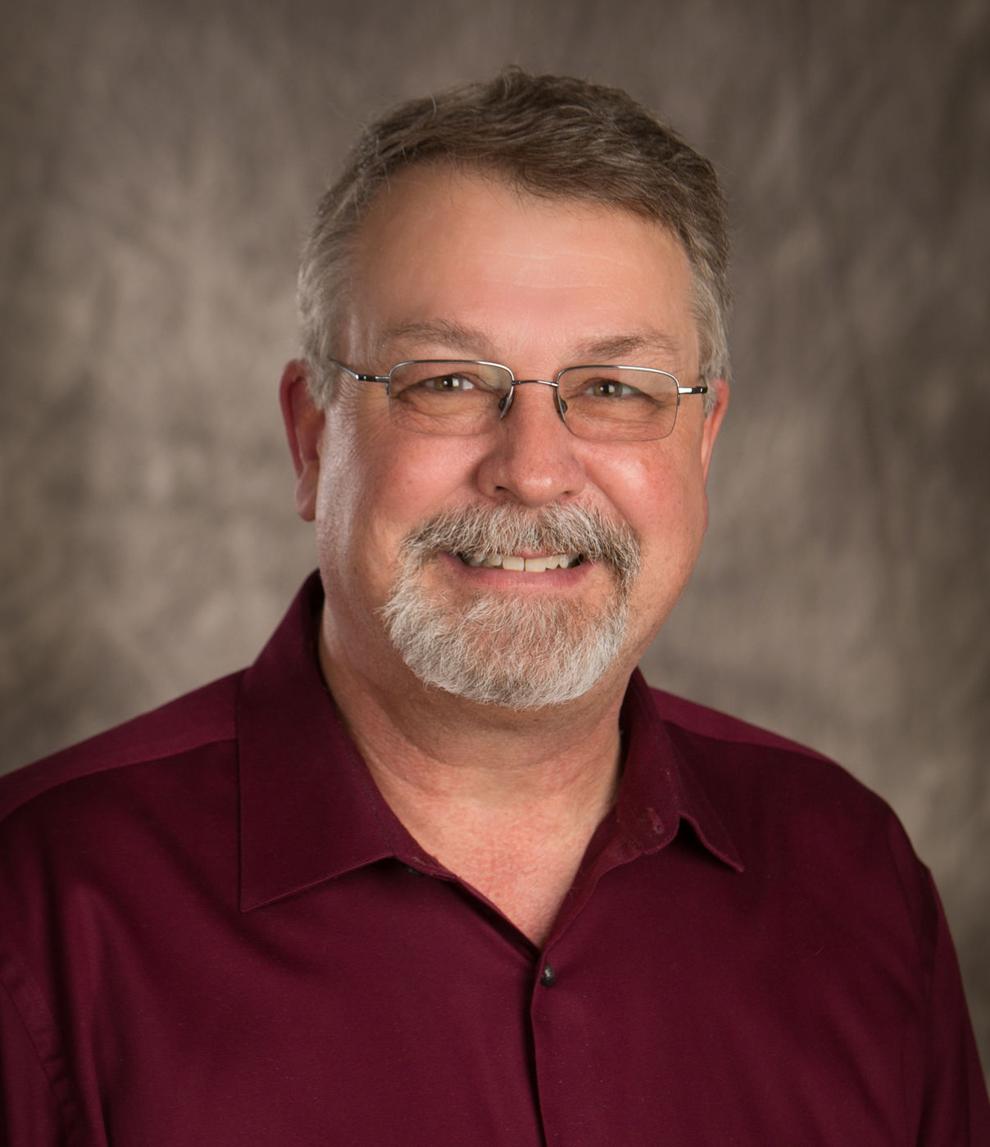 Last year you had "cautious optimism" for 2019, coming off a "stellar" 2018. Concerns included people sitting on investments while waiting to see how the legislative and political landscape plays out.
How did reality match up to your expectations?
Reality was precisely what we expected for 2019. We had a strong economy going in. It stayed stable and steady. I'm thankful for the economic growth we had in 2019.
What are the challenges moving forward?
The economic markers I'm seeing predict a slight slowing in housing. I think there's caution on the economic front going into the presidential election year.
Growth and development in Douglas County is still pretty attractive to the development community, though. We have land and resources available.
The entire valley is watching what the Department of Ecology is doing with legacy pesticide issues, contamination in the grounds where old orchards used to be. We are expecting some regulations to come down. The concern is it will add considerable costs to land development, whether that's covering the soil with an impervious surface or adding soil on top.
Another concern are proposed changes to the Growth Management Act that try to tie an ecological impact to development so there is a net ecological gain. That might sound good, but has big implications.
What are you most looking forward to in the coming year?
I'm looking forward to continuing our cooperative partnership with local utilities — water, sewer, PUD — and working strongly with Chelan County. We really are one community separated only by a river. There is benefit to the open dialog that comes from meeting regularly.
If you were to give 2019 a letter grade, what would it be? How is 2020 shaping up?
I would give 2019 an A. I think 2020 will be an A as well.
Changing hats from elected official to owner of the Cottage Inn Restaurant, how are things going?
I'm still frustrated over minimum wage increases. People making those decisions have probably never signed the front of a lot of paychecks.
We are well established, with great clientele, so we're not too concerned for ourselves, but I would hate to be a young up-and-coming restaurateur. This is not a very friendly business environment.
The initiative process is wonderful. It's one of the most powerful tools the public has to change laws. But if you vote for something that sounds good and don't fully understand the ramifications, be careful, you may be getting what you wish for.
That said, the business is going strong. The restaurant is celebrating its 80th year. We've owned it for 15 years. I'm honored to carry on an institution in the valley. Time flies when you're having fun.
Steve Wright
Chelan County PUD general manager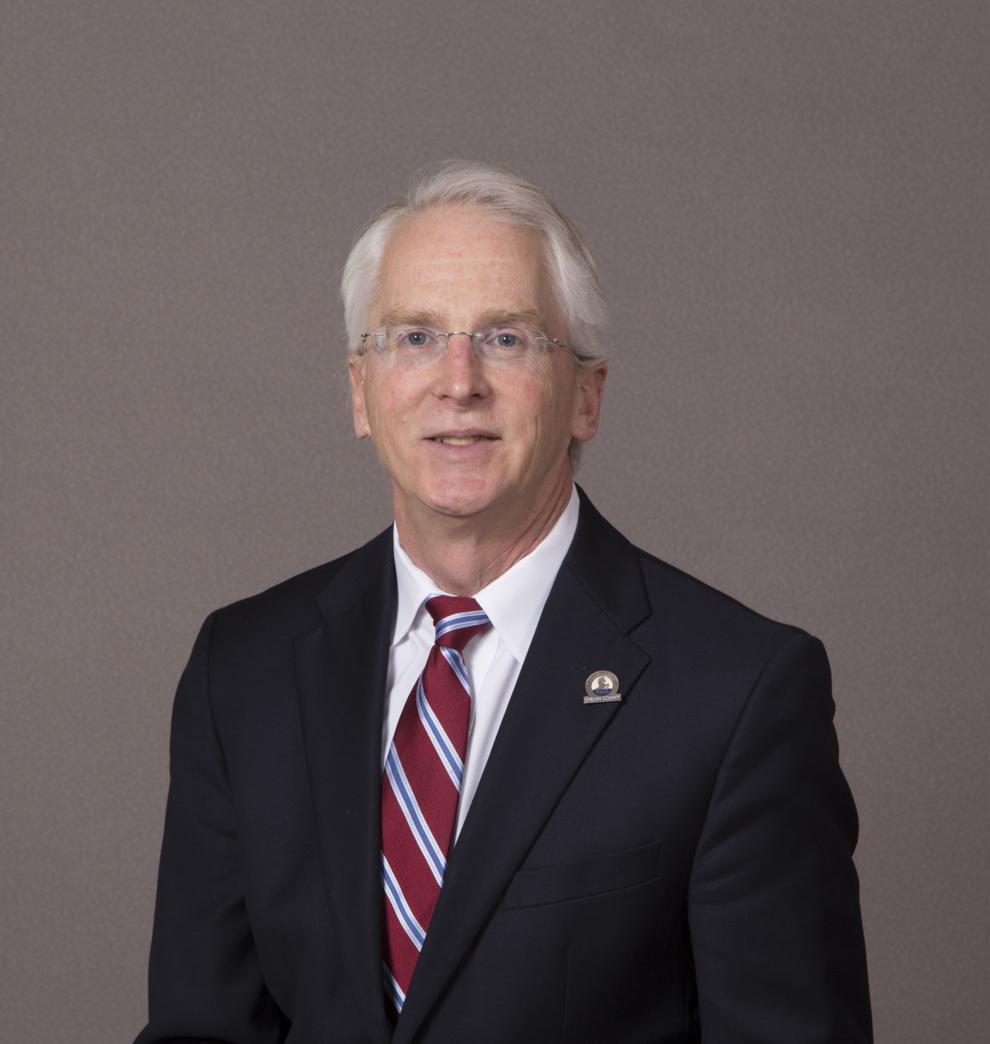 Last year, you indicated low unemployment numbers were a good sign for the economy and you were keeping an eye on wholesale electric prices, which seemed to have plateaued after "marching steadily downward" for five years.
How did reality match up to your expectations?
Chelan County PUD had more growth than we would have anticipated last year. It was one of our very largest years for hookups. The beginning of this year is similar.
It's proof that local efforts to create housing are paying off. We already had plans to build or modify seven substations. That just reinforced our need for those.
We could have one or two online this year. That's not a record, but working on seven at one time is a high water mark for us.
What are the challenges moving forward?
The challenge with the local economy is understanding growth and determining what we want to be. To some extent, we heard that on cryptocurrency. Through the planning process, we heard that people want better jobs in the community, but not just any kind of job. They don't want a few jobs and large rate increases. The challenge is figuring out what we do want.
Growth is going to happen. Look at the population projections for the state and Chelan County. People expect the PUD not just to react, but to be thoughtful about trying to help improve the quality of life. It's an ongoing discussion.
We have been proactive. We have relicensing coming for Rock Island Dam and pushed for a new law that allows us to take action early. We've already started things like the park passes and fiber expansion.
For the PUD, the other big factor is what is happening with wholesale power prices. We get 80% of our revenue from that wholesale market.
It's been an interesting year, with a lot of product differentiation. It isn't just power now, but capacity, carbon-free, reliability. We have to track more closely what is going on with the different products. We are seeing more volatility which causes concerns about our ability to forecast. We need to be able to respond relatively quickly, so we're looking at our portfolio. Other items on the watch list include state and national legislation surrounding decarbonization and how hydropower fits into the mix.
What are you most looking forward to in 2020?
This is the culminating year of a long-term effort to restore and enhance the capabilities of the hydro system. Hydropower turbines that were not operating will be coming back online. We also are transitioning to being a more data-driven organization. A major milestone is the implementation of smart meters, that will start this year. Once it's finished, we will have a lot more data, so we are positioning ourselves to be ready to use the data quickly.
How would you rate 2019 and 2020?
2019 was a good year financially, though we didn't hit our capital spending targets. Trying to get more capital spending projects accomplished will be a big focus in 2020. We made good progress in 2019 on the technology pieces.
I think the community as a whole did really well in 2019. That felt reasonably clear to me in meeting with county commissioners and mayors. And it was a clear message that housing is the number one issue. That, everyone agrees on.
Going back to the numbers, we do see a lot going on. Good planning is leading to results. Sometimes it takes time to see the progress. Construction planning and analyzing projects can take years before you finally get to the point of breaking ground. That's true of apartments and substations.