WENATCHEE — Six months ago, half the nation's workforce dropped the commute and began working from home in response to the coronavirus.
Many have since returned, but employers and employees adapting to "work-from-home" life has had an impact on both work style and office uses. Whether those impacts will be long-lasting is to be determined.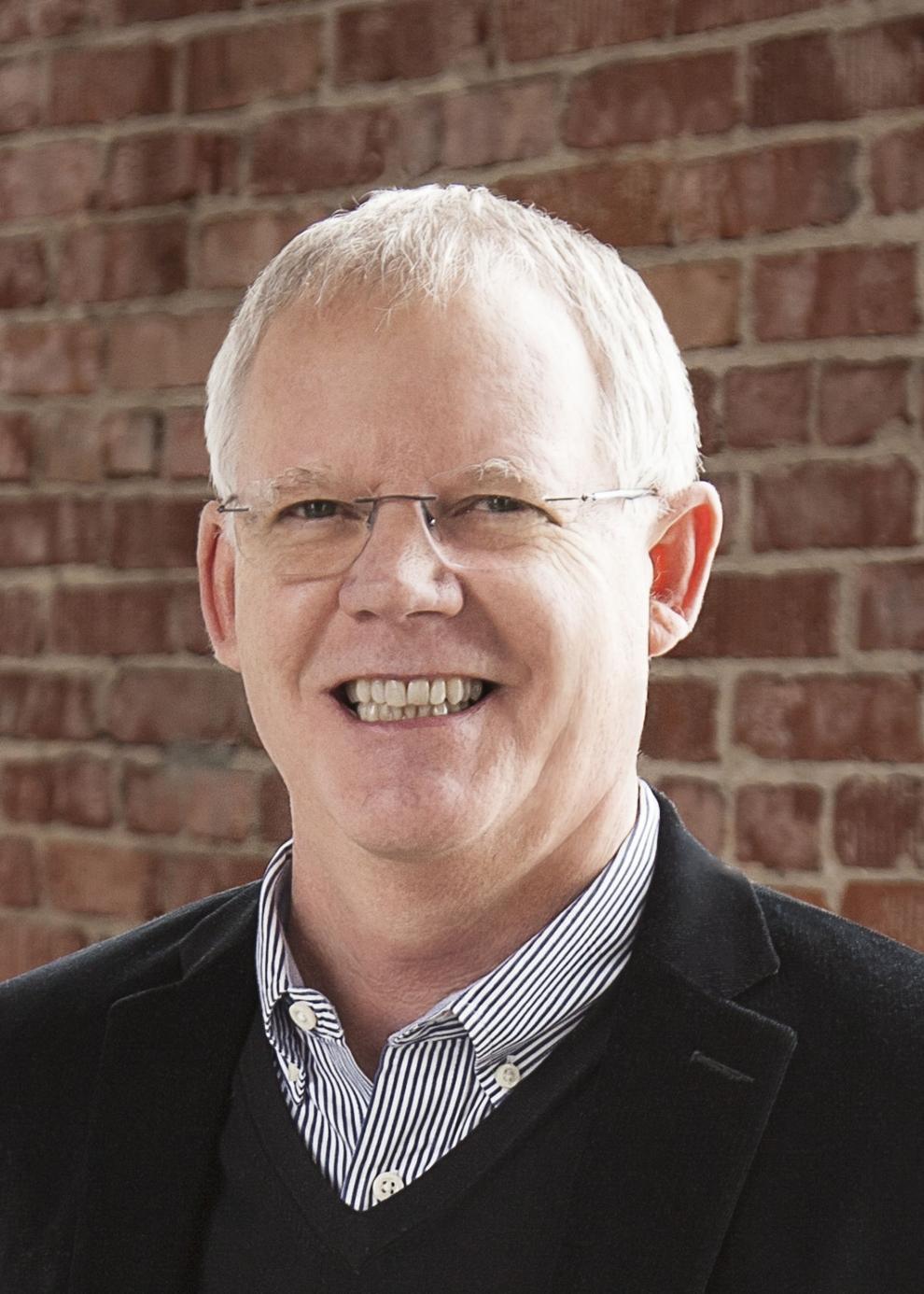 In terms of office spaces, Wenatchee developer Rory Turner said, "It is hard to summarize all of our properties because each has a different story, a different tenant mix and certainly different economics."
For example, The Exchange Building on the corner of First and Columbia streets, has numerous offices he described as small and "almost individual."
"We have actually seen demand for those stabilize or even increase a little bit," Turner said. "That building has a very high occupancy and remains one of our most stable operations. I think this is logically due to being able to go to work in your own office, away from home yet still being able to isolate. So from that perspective, leasing and occupancy has remained strong."
In bigger buildings, there's been more uncertainty.
"At the next level, larger spaces for multiple employees, we have seen a reluctance to enter into a long-term lease until there is light at the end of the tunnel," Turner said.
He noted he's spoken with multiple tech companies and an engineering firm to lease a space in the Midtown Building at the corner of Orondo and Wenatchee avenues, but "again, they all have been hesitant to plunge into long-term commitments without knowing how long this stay-at-home work scenario is going to play out."
A bright spot, Turner and his partners have brought in three or four tenants at the Midtown Building from the personal service and health industries since late March when the shutdown started.
Among tenants at he and his partners' 12 projects in Chelan, Douglas and Kittitas counties, the hardest hit tenant uses have been hospitality, restaurants and bars and gyms. On the opposite end, spaces with the strongest use have been small offices, warehouses and manufacturing and service providers in health and real estate.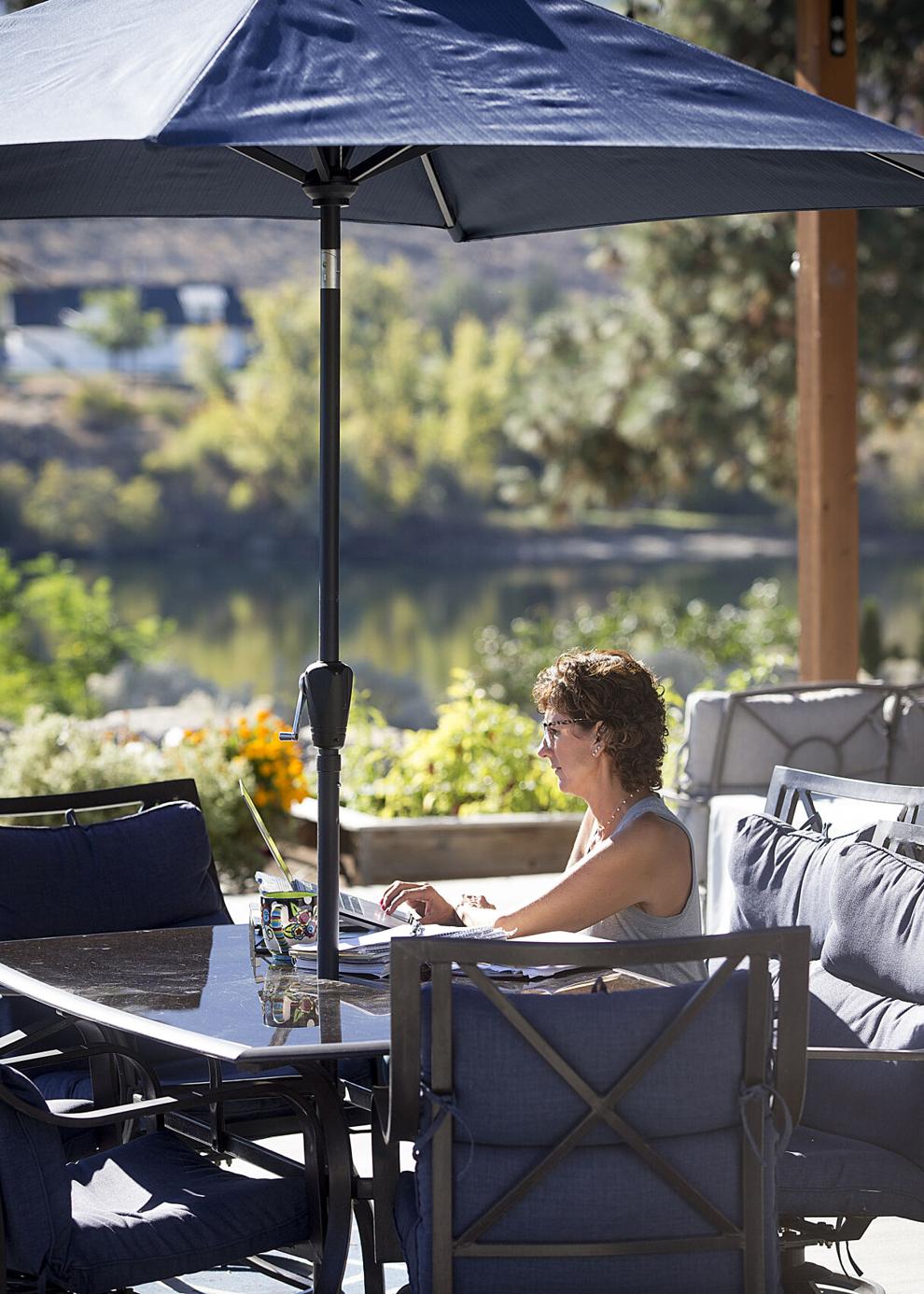 Dena Halle, owner of The Dena Way — Body and Mind Massage and Coaching, has primarily worked from home since March.
She said she'd move her entire business to her house if her homeowner's association would allow it. Instead, she continues to do customer visits at her East Wenatchee office.
Looking forward, Turner said he's not sure whether work-from-home trends will become a permanent fixture.
"...nationally, some of the data suggests that 'well-located offices' with lots of amenities may be required to 'lure' office workers back to the workplace and out of their home," Turner said. "Add to that the social distancing requirements and now a company that had 20 employees in 3,500 square feet may need closer to 5,000 square feet."
He added, "My sense is that once we have a vaccine and therapeutics, at some point many will want to leave their house to 'drive to work' everyday but there is still a lot of time and pain left in this pandemic to forecast accurately."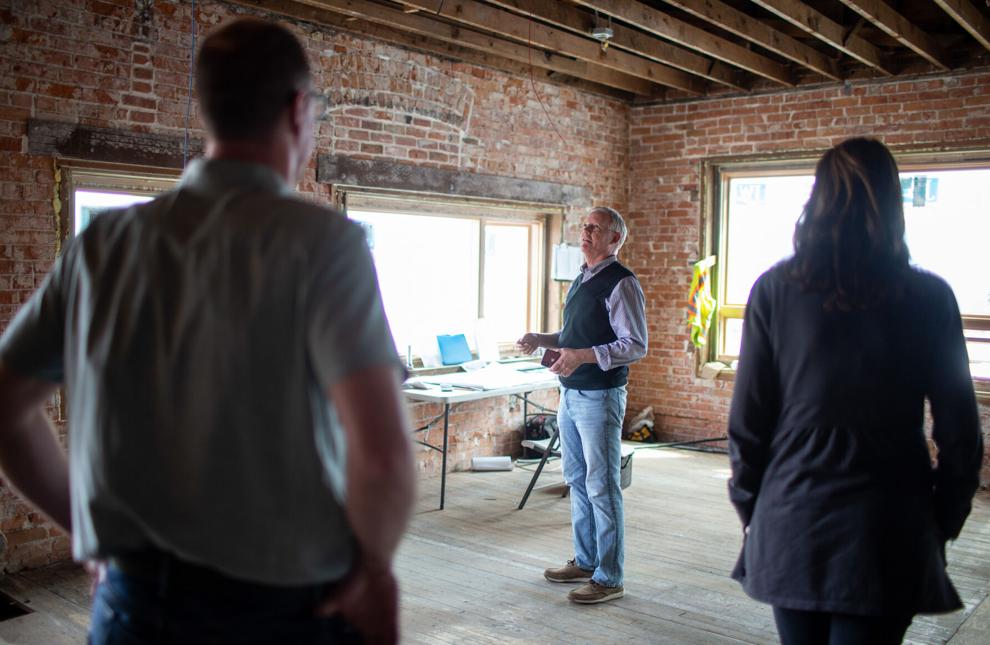 As employers continue to adapt to pandemic precautions, studies and polls have found remote work to be effective, even as much of the workforce has returned to the office.
Polling published Oct. 13 by analytics company Gallup showed that 33% of Americans continue to work remotely to avoid COVID-19, down from 51% in April and May.
Gallup noted that change has been offset by an increase of those who are now "sometimes" working remotely, from 18% to 25%, and an increase in those "never" working remotely, from 31% to 42%.
Gallup also found that nearly two-thirds of U.S. workers who've been working remotely during the pandemic would like to continue to do so, with 35% preferring remote work and 30% concerned about COVID-19. The remaining 35% of those polled said they'd like to return to the office, according to Gallup.
The poll also found that a majority of workers are not concerned about being exposed to the coronavirus at their workplace. Only 11% of those polled reported feeling "very" concerned about exposure to COVID-19 at work. 34% were "moderately" concerned, 26% were "not too" concerned and 29% were "not at all" concerned, according to Gallup.
In testimony before the U.S. Senate in July, Kate Lister, president of Global Workplace Analytics, said a survey of executives found that 89% of respondents expected 30% of employees to continue working from home at least one day a week after the pandemic.
She explained that for nearly five decades, workplace flexibility has been promoted as a solution to some of the nation's most vexing problems. Some employers embraced the concept prior to COVID-19 but most did not. That has since changed, she said.
"The pandemic did not start the telework trend, but it will dramatically accelerate it," Lister said. She later estimated that 25-30% of the workforce will be working from home multiple days a week by the end of 2021.
That's due, she said, to increased demand for remote employees, reduced fear about remote work from executives and managers, increased pressure for remote work for disaster preparedness, increased awareness of cost savings found by working from home, better sustainability and reduced travel.
A study from human resources and benefits consultant Mercer found that 94% of 800 respondents said that productivity was the same or higher than before the pandemic, despite employees working remotely.