Robots, sensors and complicated technical systems control the climate at Cashmere's Beta Hatch facility where meal worms and their waste become protein, oil and nutrients for animal feed and crop fertilizer.
"A lot of people think about technology as software," said founder and CEO Virginia Emery. "But there are other types of technology, too. We're a biotechnology business. We use science and engineering."
In East Wenatchee, Loving Paws owner Catherine Stockton uses technology to keep pet parents updated on their furbabies' "home away from home" at the pet daycare/boarding facility she opened in July 2019.
"When it comes to tech, there are a bunch of things I do daily, but what all the pet parents enjoy the most is the photos and videos they get, which is everything from the cute nap time photos to action shots I take here at the business, to taking a tripod with us to the park and catching all of those amazing shots around the area," she said.
Technology plays a role for both ventures, acknowledged in the NCW Tech Alliance's 2021 Innovator Awards in September where Beta Hatch's Emery was named Entrepreneur of the Year. The startup also won the NCW Tech Alliance's Flywheel Investment Conference top prize in 2019. Stockton's Loving Paws Daycare and Boarding was a 2021 Innovator Award nominee as a Newcomer in Technology.
Although their tech needs are at opposite ends of the tech spectrum, Stockton and Emery embrace the idea of making the most of the tools at hand to meet the needs of their business.
It's vital at Beta Hatch.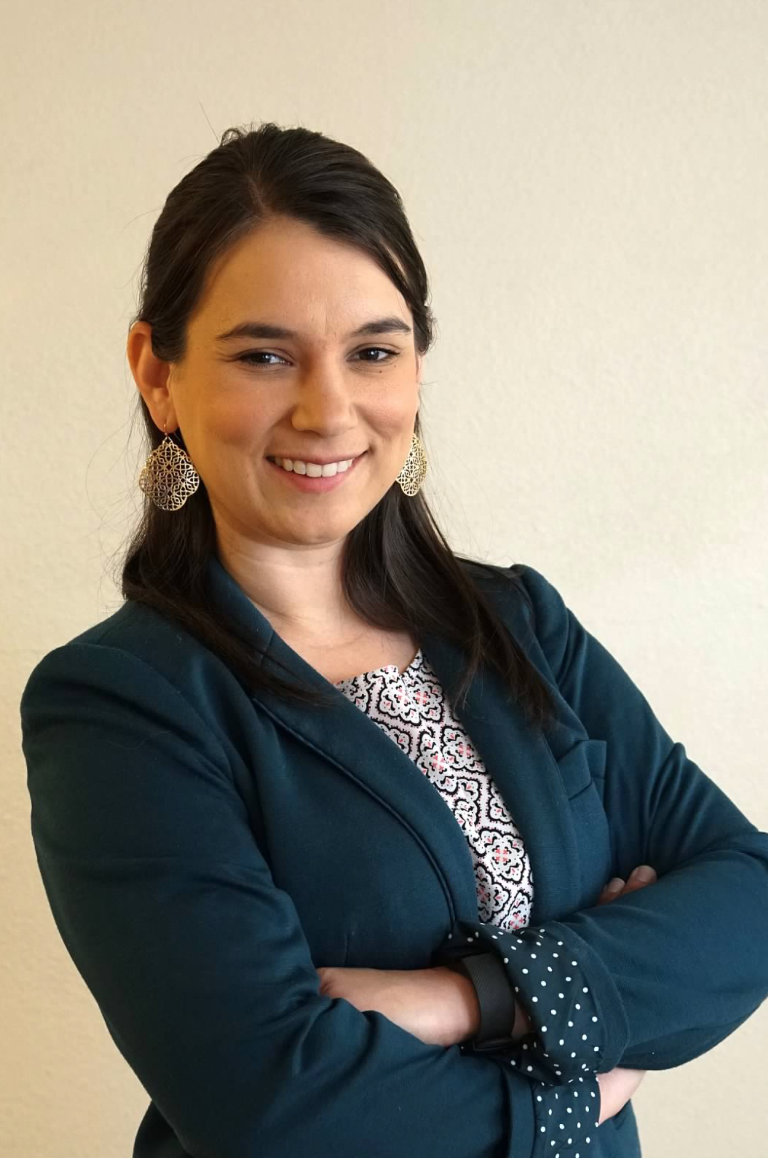 The company relies on technical equipment and high-tech software and, given its pioneering nature, goes a step further to create its own tools to solve specialized issues, with patent-pending results, Emery said.
"We couldn't do what we do without technology," she said. "We have climate systems that require reference points to control the environment in the room. We have a wifi network to communicate how that's handled, to provide constant humidity. If we didn't have that, the insects wouldn't grow properly. They would die if it's too hot or too cold. We have all sorts of behind the scenes things, from design and layout to sensors. All that is fundamental to keeping the business going."
The process continues to evolve.
"We are discovering new things all the time. On a monthly basis, we have an invention, a modification. It's part of the culture. We're doing something new, so we don't know what we don't know. Other crops we've been eating for a millennia. This is only a couple of years old. There's a huge amount of learning. Innovation is a constant for us," she said. "It's not an off-the-shelf process. We can't order up the billions of bugs we need. We need to figure out how to grow them ourselves. We're not reinventing the wheel, but it's unique to what we need to do.
The company also relies on the more classic definition of technology, she said — computer power.
"We might have gotten away with paper record keeping early on, but not now with the sophisticated tracking of batches and operations. It's technical," she said.
Technology will continue to help the company grow and expand. But it's not the only factor in Beta Hatch's success, which also relies on being open to seeing possibilities.
"We started looking at the facility in Cashmere five years ago and saw an opportunity for expansion. We had the vision for the scale we're doing now. We're behind where we wanted to be. A lot is because of the pandemic," she said, but they will catch up. "I'm proud of what we've been able to accomplish. I didn't have doubts. We have a great team. We've been able to solve problems that come up."
That idea is echoed by Stockton who has seen her business expand, in part, because of the pandemic, which in turn led to an uptick in her investment in and reliance on technology.
"The business grew substantially when COVID started, in part due to being able to quickly adapt and move everyday business functions to online," Stockton said. "I kept it open when the majority of everything shut down in March of 2020 so that medical professionals and other essential workers would have a place for their pets while they were working, or boarding for those that were brought in to help."
Technology allowed her to conduct everyday business through the website. Using cell phone, tablet or computer, customers could fill out paperwork online, book their daycare/boarding visits and make contact after hours when questions or emergencies arose.
"It also allowed us to interact with the customers and still give them that personal touch during a time when meeting face to face was limited," she said. "Plus it keeps them up to date on all the fun things their pet is doing through pictures and videos sent to their cell phones and email."
Her plans for the future include more of the same.
"I am currently working on setting up a way for our customers to schedule Zoom meetings through our website which will allow them to discuss training techniques, scheduling, or just check in to see how their pet is doing," she said. She is planning to offer online dog and cat training sessions and will continue to build her social media presence. She also is anticipating adding grooming to her list of services.
Before that, though, she has some low-tech upgrades in the works that so far has included a new deck, gates, a 6-foot privacy fence around the property and two fenced play areas. Indoors, she has added gates, created a non-kennel business area, along with rooms "sectioned for certain sizes, breeds and personalities."
The next six months will bring more cameras, daycare facility spaces and a pup obstacle course. In the next two years, she hopes to add a second location. In five years, she would like to explore franchise opportunities in other cities and states.
"Our future goals rely a lot on technology for it will be what connects all the businesses and allow me to work with other locations, train them and ensure they are providing the best care for the pets they book," she said.