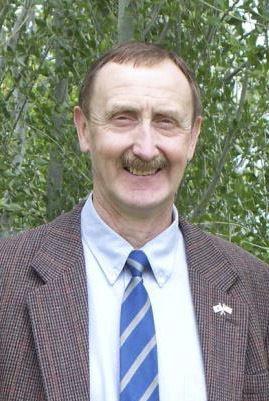 COVID-19 is the "elephant in the room" when it comes to talking about 2020's economic performance — and expectations for 2021, says Don Meseck, the state's regional economist who covers Chelan and Douglas counties.
The economic trends leading into the pandemic were mostly positive.
The region added nonfarm jobs every year from 2011 to 2019.
The average annual unemployment rate, which peaked in 2010 at 9.2% at the height of the Great Recession, dropped through 2015, climbed a bit in 2016 after the closure of Alcoa, then fell to a low of 4.9% in 2018 before inching back up in 2019 to 5.1%.
The number of agriculture jobs has fallen in the past 10 years, attributed to automation and more year-round jobs vs. seasonal employment.
Those numbers pale next to the drama of 2020 — after the elephant arrived.
By the end of the year, the two-county region had dropped 3,000 nonfarm jobs, with 1,600 of those from the leisure and hospitality sector (hotels, eating and drinking places and amusement and recreation services), and another 500 jobs were cut from local government, primarily non-teaching staff at public primary and secondary schools.
The average annual unemployment rate shot up from 5.1% to 8.4%.
Meseck said the latest 2020 figures are based on preliminary numbers, so could be better or worse once the final numbers arrive this month.
In the March 2020 Business World's "State of the Economy" issue, Meseck gave 2018 an A grade, but dropped it in 2019 to a C+ because of slower job growth and concern about the retail sector losing jobs to online companies. He expected 2020 would earn a B since Wenatchee's key industries were holding their own in terms of jobs.
Instead, he gives the year an "F."
"Estimates show the COVID-related job loss-rate in 2020 was particularly dismal, with the -6.4% loss rate indicating a labor market slackening more severe than the -3.7% job loss-rate in 2009 — during the heyday of recent Great Recession," he said.
Wenatchee's job loss rate was "considerably more severe" than the state's -4.6% nonfarm job loss-rate during 2020, he said.
Still, he sees potential for improvement in 2021 — and opportunity for complications.
"A piece of good news is the unemployment rate is not as high as it was in the trough of the Great Recession," he said. Another good sign is fewer job losses were reported each month through the summer. The losses leveled out, though, which could signal concern.
"If you're an optimist, you say it plateaued. If you're a pessimist, you say it stagnated. It indicates to me that recovery may be a slow one," he said, a sign that some jobs might not return even after restrictions lift as pandemic-related health concerns fade.
The lag in official data, two to three months behind real time, means fast pivots in recent months taken to adapt to the virus spread — including the ramp up in the vaccine effort and the region's move into Phase 2 of the state's new Road to Recovery plan — have not yet shown up on the jobs reports.
Meseck said that looking forward, no doubt, recovery is coming.
The pandemic, he said, itself was a surprise.
"If you go back to January last year, I never would have seen it coming. It blindsided us," he said.
Once it arrived, though, it makes sense that jobs in businesses with direct client contact were hit harder — leisure and hospitality, fitness centers, movie theaters and eating establishments. The same for school support staff.
The businesses that performed better included grocery stores, hardware stores, building material and garden supply stores and the internet shopping sectors of retail trade.
Construction was restricted early in the year, but has picked up since then. Home sales have done well — which is good for sellers, but makes it difficult for buyers as housing costs climb.
The region, which was buffered from the immediate impacts of the 2008 financial crisis, didn't seem to have a similar cushion against the pandemic, Meseck said.
The blow might have been softened by the region's "essential" agriculture jobs, which account for one in five jobs in Chelan County and one in four jobs in Douglas County, he said, but it's difficult to say.
The full impacts of COVID-19 are still being determined.
"We know not every restaurant or every hotel is going to come back. We don't know yet how many or how severe it will be," he said. "I don't know if a rapid rebound is coming. It's almost certain not to change much in the first quarter, but in the second? Third? Fourth? I'm not certain. I think it's a line from Dirty Harry about a man knowing his limitations," Meseck said. "When it comes to predicting what will happen, I've kind of learned my limitations. But there's no doubt last year was a dismal year."