It's now 2020 — a new decade and an opportunity to think about and plan for the future. It's also a time to reflect on the past decade. What were the major trends? What impacted our economy, both negatively and positively? What stories will stick in the history books?
Through the lens of business, the 2010s were largely positive for North Central Washington. Total taxable retail sales in the two counties increased 75%, according to Chelan-Douglas Trends data.
Population is up 9.3% and median household income increased 29%, according to the data. The percentage of residents in the two counties below the poverty line has dropped from 12.7% to 9.4% since the start of the decade.
The area has also become more expensive for many residents. The median sales price for a single-family home is up 58%. The assessed value of all property has climbed to $17.3 billion, up from $12.7 a decade ago.
But the story of the area's business trends is more nuanced than macro economic stats.
The 2010s saw emerging industries like retail marijuana and cryptocurrency mining establish themselves in NCW. Wildfires affected communities and agriculture evolved.
The Wenatchee World analyzed news archives and spoke with local business leaders to highlight a few of the most impactful business stories of the decade.
Below is a selection of 10 major business events, listed in no particular order.
---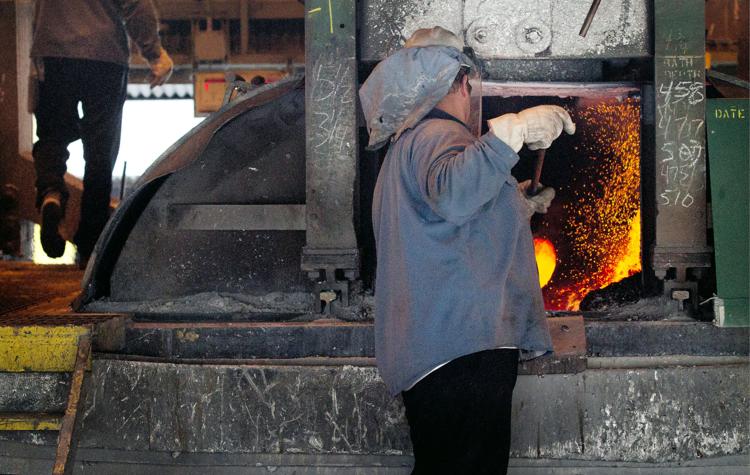 Alcoa Wenatchee Works
Few events in the last decade have affected the local economy more than Alcoa idling its Wenatchee Works plant in 2016.
Nearly 430 workers lost their jobs — some of which came with $100,000-plus annual salaries. Economists at the time estimated the lost wages would result in an annual hit of $60 million to the local economy.
There was a hope that tariffs imposed on aluminum imports in 2018 could be enough to restart the plant, but that fell through as trade negotiations continued.
Chelan County PUD received a $62 million payment from Alcoa in 2018, the remainder of a deferred power sales charge that was meant to encourage the plant to restart.
The Alcoa plant used 26% of the energy generated at Rocky Reach and Rock Island dams. During its curtailment, the utility sells that power on the wholesale market on Alcoa's behalf.
---
Town Toyota Center impacts
The Town Toyota Center officially opened on Oct. 5, 2008, just over a year before the decade began. But its continued impact on the region's tourism and effect on development in the city's waterfront has been steady ever since.
More than 4 million people have attended events in the center since then. Each year the visitors spend around $6.5 million on lodging, shopping and restaurants while they're in town.
The $53-million facility faced financial problems from the start. Area taxpayers then agreed to take on a 0.1-cent sales tax to help it stay afloat.
It's also served as an anchor for development on Wenatchee's northern waterfront. A hotel is now under construction across the street at Walla Walla Point Park. Several apartment and townhome projects have also been completed or are planned in the area.
---
Pybus Public Market opens
From a development standpoint, Pybus Public Market is the yin to the Town Toyota Center's yang. They're now centerpieces of two development "nodes" envisioned in the city of Wenatchee's first Waterfront Sub-Area Plan more than 15 years ago.
The $9 million, 25-000-square-foot facility has become a hub for tourists and locals since it opened in 2013. It's home to 20 restaurants and shops, including instant classics like South and Fire and Ice by Viscontis.
Pybus serves as a permanent home base for the Wenatchee Valley Farmers Market. It's also a gateway to the Columbia River and the Loop Trail.
---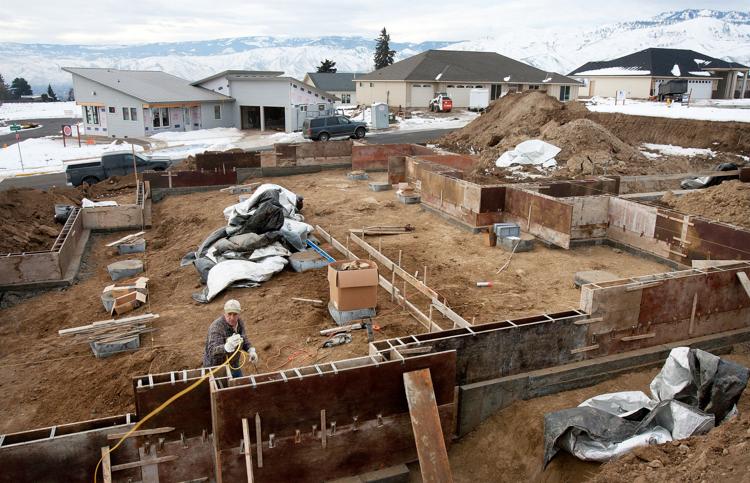 Housing crisis
In the first quarter of 2010, the median home price in Chelan and Douglas counties was $224,568. That figure is now $356,000, a 58% increase.
The area's housing market has seen a dramatic change over the last decade. Prices are up, vacancy is down and the demand has led to a boom in construction.
The number of residential building permits filed here went from a low of 246 in 2011 to a high of 807 last year. That brings residential construction nearly back to pre-recession levels.
Wenatchee's rental landscape has also changed dramatically. The largest projects were from Weidner Apartment Homes, which built a pair of complexes in the city that brought around 450 new units to the valley. Its next project is a 180-unit complex on the corner of Mission and Kittitas streets in downtown Wenatchee.
---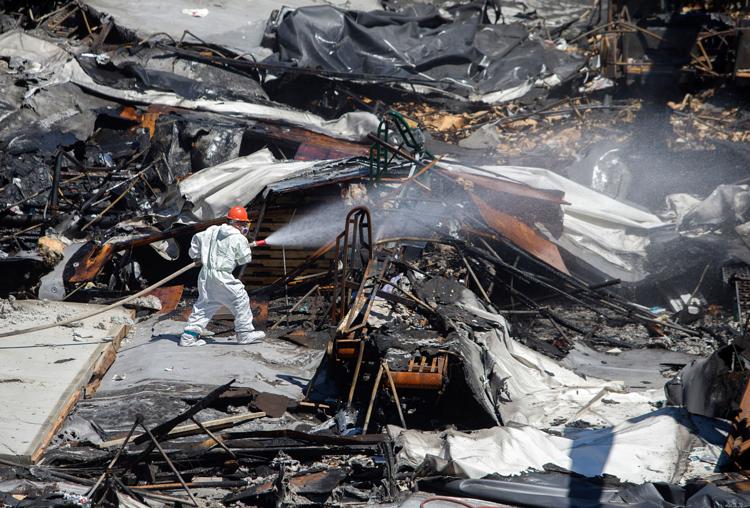 Sleepy Hollow Fire
The 2010s brought several devastating wildfires to North Central Washington, but the Sleepy Hollow Fire left an unparalleled mark on the Wenatchee Valley.
On June 28, 2015, the fire began near Sleepy Hollow Road. In a matter of hours it was upon the Broadview neighborhood in Wenatchee, destroying 30 homes. The residential damage was estimated to be $10.6 million.
Embers from the fire blew down to the city's warehouse district. Facilities owned by Blue Bird Inc., Northwest Wholesale Inc., Michelsen Packaging Co. and Stemilt Growers were either damaged or destroyed. Total damage there is estimated between $60 and $100 million.
A few companies, like Bluebird, rebuilt their facilities there, but Stemilt moved its shipping operations north to Olds Station. That was the catalyst for the construction of its "Fresh Cube," a highly advanced robotic storage and shipping facility.
---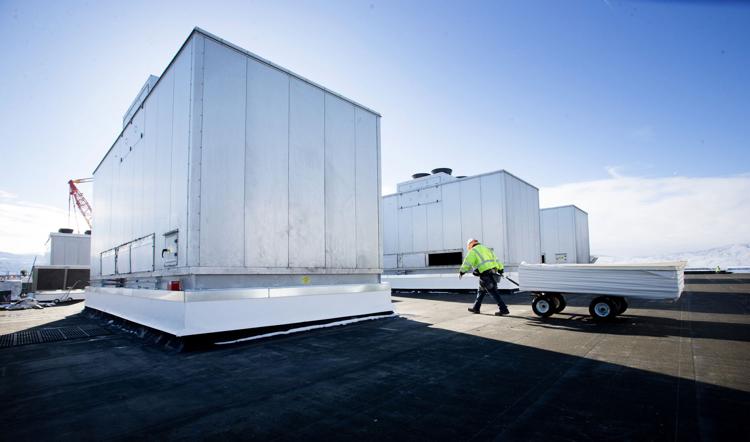 Data centers grow
$905,147,120 — That's the estimated property value of data centers in Douglas County alone, according to the Chelan-Douglas Regional Port Authority. The first data center in the county was built by Sabey Corporation in 2006, but their growth really exploded in the past several years.
Driven by cheap power and available land, the industry has grown by leaps and bounds in Douglas and Grant counties, while Chelan County has a single conventional data center.
Their presence has been a boon to counties' property tax revenue, but their warehouses of computers and servers have also gobbled up increasing shares of PUD's power.
---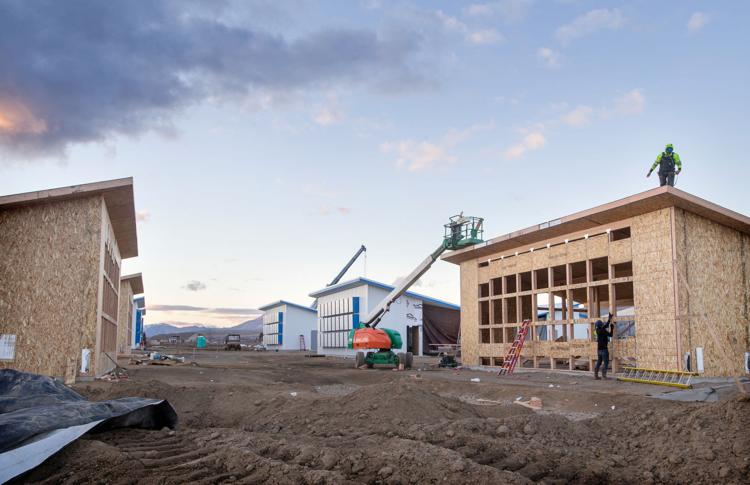 Cryptocurrency gold rush
The cryptocurrency gold rush of the past few years likely drew more national news attention to Wenatchee than any other topic over the past 10 years. Politico, CNBC, and CBS News all reported on the area's sudden crypto-mining growth.
The attention began to wane last year after the miners' main commodity, Bitcoin, saw a sharp price crash in December 2018. Some miners closed up shop as utilities and municipalities changed zoning rules and adjusted electricity rates. One of the most prominent local mining companies, Giga Watt, collapsed into bankruptcy.
But crypto operations still exist in the area. Around a fifth of the power used in Douglas County still goes to cryptocurrency and small-scale blockchain operations, according to the county PUD.
---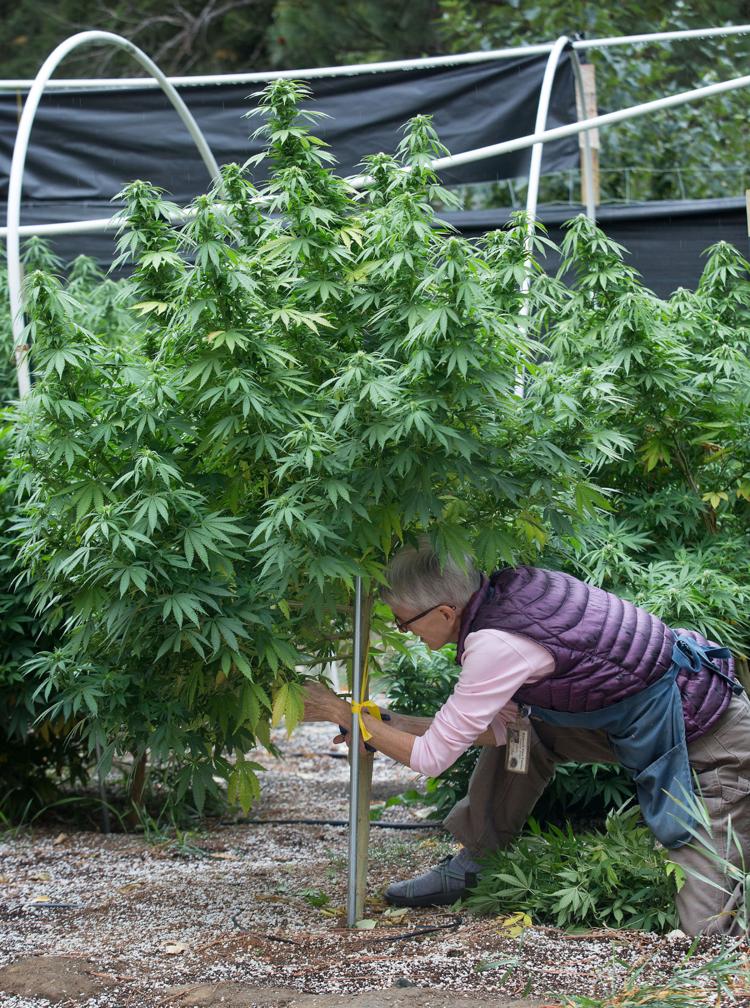 Marijuana legalization
State legalization of retail marijuana sales in 2012 has had large social and financial impact on North Central Washington.
Across the state, it's now a billion-dollar-plus industry, growing from just $56 million in 2014. Despite friction with county regulations on growing, local operations have also seen boosted revenue.
In 2018, Chelan County sales hit $5.4 million, up from $4 million in 2017 and $1 million in 2016.
---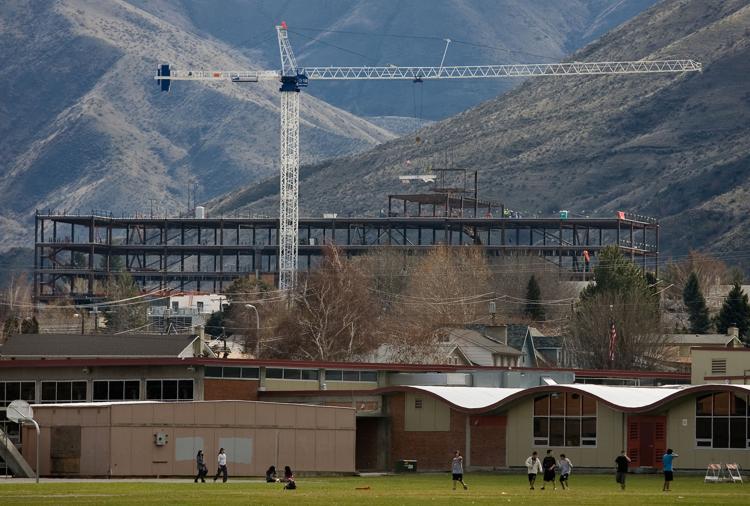 Confluence Health merger
The valley's healthcare landscape has changed dramatically in the last decade and there was no bigger change than the creation of Confluence Health. The once-independent Central Washington Hospital merged with Wenatchee Valley Medical Center in 2013.
The affiliation was driven by significant financial losses at the hospital, which resulted in 90 layoffs in 2011.
The new nonprofit organization is one of the largest entities in the region — it has a $700 million annual budget and employs nearly 3,000 people in the Wenatchee Valley alone.
---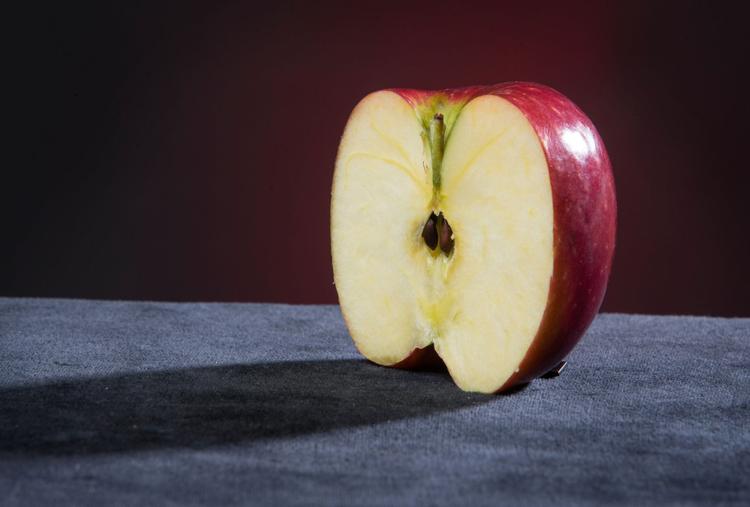 Cosmic Crisp release
The agriculture industry in North Central Washington has seen increased revenue and consolidation of operations over the past 10 years. But it's also an industry that continues to automate and innovate along every step in the production process.
Cosmic Crisp, a cross between Enterprise and Honeycrisp apples, exemplifies that as well as any agriculture news of the decade. It was created by Washington State University's tree fruit breeding program in the late 90s and just came to market last month.
The first-year crop is expected to yield between 400,000 and 450,000 boxes. That'll increase to more than 2 million next year. Early reports show demand has been strong for the apple, buoyed by a $10 million marketing campaign featuring chefs, social media influencers and astronauts.
A version of this story first appeared in the Wenatchee Valley Business World. Read more from the publication here.