Ron Nielsen has been counseling small businesses as a Small Business Development Center adviser for more than two decades and has seen his share of ups and downs.
"I remember well the great recession of 2008," he said. "We are seeing a similar pattern, albeit greatly accelerated," he said of the current state of the economy now in the midst of the COVID-19 shutdowns.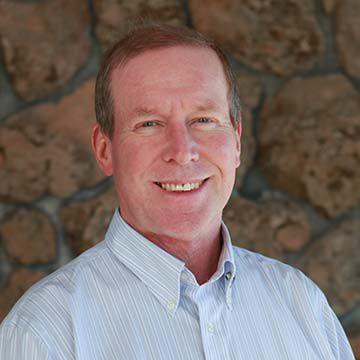 He took over from Jim Fletcher at the Wenatchee SBDC office last June. Part of his job is providing no-cost business counseling to startups, those that are struggling and those looking to expand. He specializes in business finance, helping with loans, answering questions about profit and loss statements, general accounting, business structure and marketing.
The Wenatchee Valley Business World connected with Nielsen to find out what he is hearing from small businesses and what he expects is on the horizon.
Wenatchee Valley Business World: Set the stage for me. How were things going before all this happened?
Ron Nielsen: I had 64 clients in Wenatchee all actively seeking help with business questions when it all blew up and the phone calls started.
Nielsen: At the same time the order came to shut down and stay home, there was also work in Congress about declaring Washington a disaster area, making SBA loans available for disaster assistance. So we were working right away with business owners early on.
I let the port district know we needed to get our information to the state so we would be identified as being impacted. That's really where it began for me with COVID-19.
Then, with the CARES (Coronavirus Aid, Relief and Economic Security) Act came a flood of questions about how to access funding. What were the constraints? What were the obligations to pay it back?
The SBA and the Department of the Treasury directed us to react quickly, but the SBA is not set up to handle this scale of a disaster. It is adept at handling hurricanes and tornadoes, but nothing coast to coast like this was. The SBA website crashed from the heavy demand.
WVBW: When did that happen?
Nielsen: In March. Before it crashed people were spending hours filling out forms. They would fill out a line and click and then wait 20 minutes for the next question to pop up. I had one client who spent 10 hours on the first form. It only took them 15 minutes afterward.
WVBW: How did your job change through all this?
Nielsen: I had to limit my existing clients to one meeting per day. I spent the rest of the day answering phone calls, texts and emails. And we started doing webinars.
In the two-week period from mid-March to the end of March, we did 11 webinars that were attended by 500 people. Then we hit the webinar trail throughout the state.
WWW: What were the webinars about?
Nielsen: We took a two-pronged approach. The first focus was on business survival — what can businesses do now to preserve cash and what opportunity is there to make money.
That was one thing learned from the last recession, tell people to protect their cash. By the time businesses came to see me, they had maxed out their credit cards and business and personal credit. By then, there was nothing I could do.
This time around, my colleague in Western Washington and I got together to get information out as early as possible about ways to reduce spending. Yes, it can hurt your credit, but you need to preserve your cash. Start negotiations immediately with people you owe money to, get deferrals on business loans. In some cases, restructure payments.
WVBW: What was the second prong?
Nielsen: Step 2 was to get the most current information out about what loans are available. As always with any program, the issues are around the details.
WVBW: What kinds of issues?
Nielsen: The PPP was designed by Congress so if certain conditions are met, they would be a forgivable loan. The big question is how to make sure you get forgiveness. And there were questions about the CARES Act, which boosted unemployment benefits for those who were laid off.
Some laid off employees were getting $600 a week extra from the CARES Act, so they were making more on unemployment than they would if they were actually working.
One of requirements of the loan forgiveness was to bring back employees at the same wage, putting employees in the awkward position of not wanting to come back. They were making more money staying home.
That created an issue for business owners who are potentially at risk of not qualifying for loan forgiveness.
WVBW: What other issues are small business owners dealing with?
Nielsen: The reduction in income and sales, of course. Businesses were closed by direct order of the government. That's what makes this unique.
Usually a downturn in the economy takes a little time to develop, giving businesses time to prepare. But this was on a huge scale, all at once.
WVBW: What's the scenario in a normal recession?
Nielsen: Typically, if you think about an economic wave, the crest of the economic wave, things are going well and then something happens that starts a decline and the economy contracts. Normally that takes weeks or months to play out. Then you hit the bottom of the recession, the trough, that can last 16 to 18 months and the recovery begins, eventually leading back to prosperity.
What makes this so unique is the sudden drop off to recession. Nothing matches that. In a matter of days things began to plummet, putting an immediate hardship on all businesses.
Even essential businesses saw some decline. A handful have actually done fairly well during the shut down, but very few.
WVBW: So if everything reopens, is there a shortcut to the recovery phase?
Nielsen: Some believed early on that it could return to normal as quickly as it came upon us.
A lot of it depends on how this plays out with the virus itself. People are now understanding it's going to be with us for a while, which means a new normalcy, new health and safety standards across the board. It's going to change a number of existing business models.
The full-service restaurant model likely will change some. That's just one example
People at this stage are doing a lot of hypotheticals about how requirements will affect business. The customer base, the employees, the supply chain.
Nielsen: We're in the pre-recovery period right now. We're still assessing new information from the state and regulatory agencies on how to reopen. A number of businesses are weighing their options — is it worth continuing or just shut the thing down and move on. That's a tough, stressful period for business owners and families.
In any downturn in the economy, some businesses may end up closing as part of the process. But those who do survive are often in a better place. Former competitors are gone, creating an opportunity to grow. Others find new opportunities. It's a cycle.
WVBW: What is happening now with your clients?
Nielsen: We went from talking about expansion plans and loans to grow to working in survival mode.