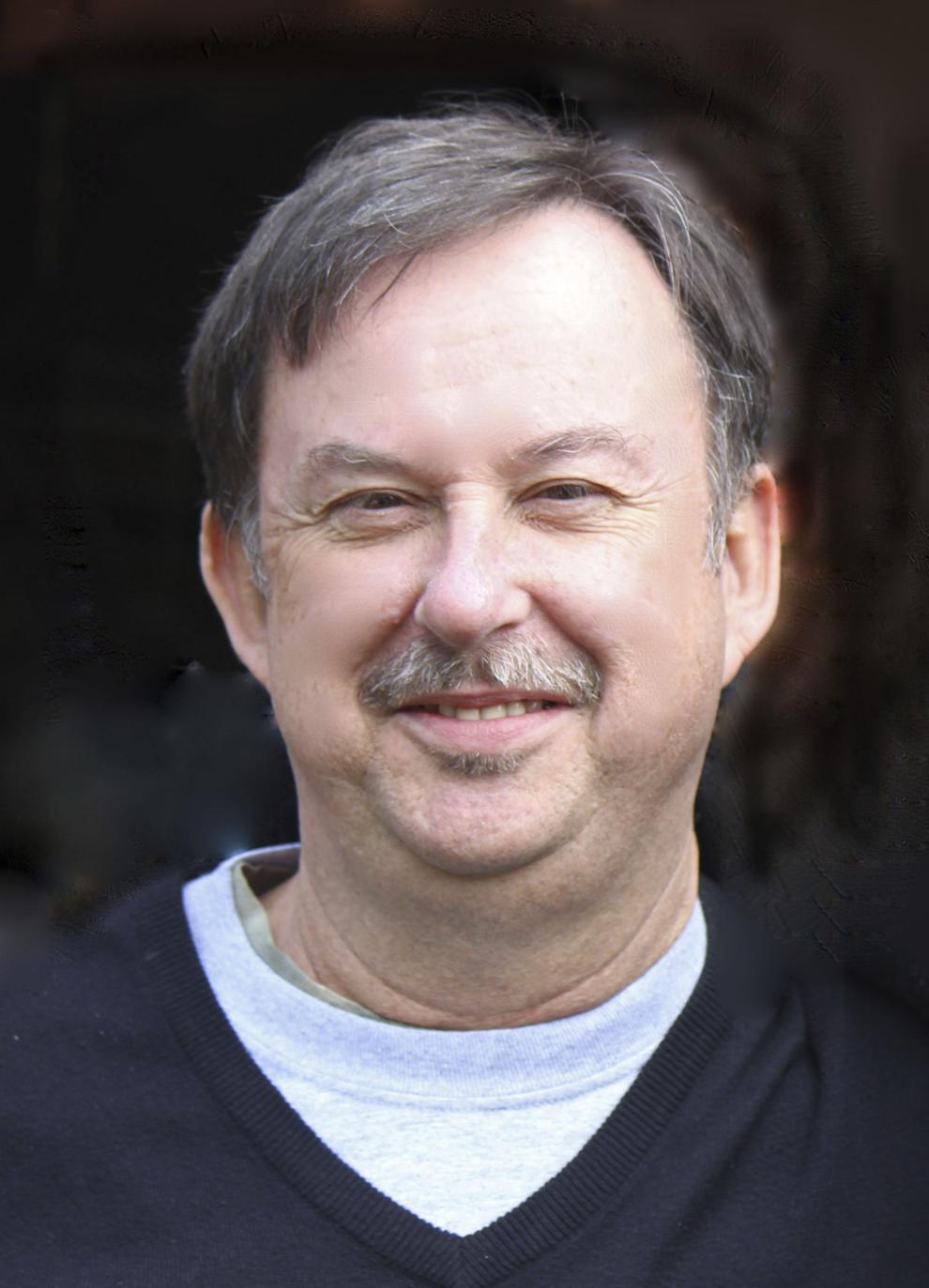 WENATCHEE — Our Valley Our Future's Housing Solutions Group released a study back in 2018 that included 18 recommendations for "common sense" changes to help solve the Wenatchee Valley's housing crisis.
The "Where Will We Live?" report explored some of the reasons behind the high housing costs here, including materials costs, housing types, regulations, zoning, and a shortage of labor and land.
The group — a cross-section of housing industry representatives, housing advocates and government officials — identified short-, mid- and long-term strategies to improve the supply of housing overall, including a focus on mid-level market homes — affordable to families making $50,000 a year. The idea was that adding mid-market housing would free up low-income and entry-level housing. Families that were down-buying and down-renting would move into the mid-market homes, opening up the lower-cost housing options for others.
Other key recommendations looked at ways to encourage a greater diversity of housing types — tiny houses, cottages, duplexes and multi-generational homes. For builders and developers, proposed incentives ranged from tax breaks to streamlining regulations between jurisdictions, reducing upfront costs and promoting programs to encourage more people to get into the construction trades to ease the labor shortage.
The Wenatchee Valley Business World checked in with Steve Maher, project coordinator for Our Valley Our Future, to see what has happened since then, how the pandemic changed things and next steps. Here is an edited version of the emailed interview:
Wenatchee Valley Business World: What's changed since the white paper was released in late 2018?
Steve Maher: People continue to struggle today to find and afford housing in Chelan and Douglas counties. This is not a locals-only problem as many other communities in the Western United States are dealing with similar housing issues. Indeed, housing will likely remain a pressing challenge for this region for many years to come.
Since "Where Will We Live?" housing report was released in November 2018, the median home sales price has risen by 18.9% to $387,450 in the Greater Wenatchee Area, by 26.9% to $414,000 in the Cashmere area, and by 47.8% to $710,950 in the Leavenworth area. (Keep in mind, given the region's median household income, many first-time home buyers cannot afford to buy a home today.)
Since 2018, home construction has picked up in the region. While many of the homes built are affordable to only higher earners, middle-market housing such as apartments and townhouses, along with a smattering of smaller-sized single-family homes, have been built. Since 2018, for example, about 1,500 new apartments have been constructed or are in the process of being constructed in the Greater Wenatchee Area.
But the lingering pent-up demand, the continuing influx of new residents, including those who have arrived during the pandemic, and the conversion of homes in the Leavenworth and Lake Chelan areas into short-term rentals has left a small number of homes available for purchase or rent in the two-county region today.
As of February 2021, there were just 36 active listings — homes for sale — in the Greater Wenatchee Area, down significantly from the 183 homes listed in November 2018. The number of active listings in the Leavenworth area has declined from 60 in November 2018 to 23 in February 2021. In the Cashmere area, listings have dropped by 10 to 5 in that same time period.
In December 2020, the overall rental vacancy rate in the Greater Wenatchee Area was 2% — the same rate recorded in November 2018. Today, virtually no homes are for rent on a long-term basis in the Upper Wenatchee Valley, according to Housing Solutions Group members.
The purchase of second homes — either as vacation homes or a rental investment — have driven up housing prices and removed, at least in some cases, homes from the market for full-time residents.
Residents United for Neighbors (RUN), a Chelan County group pushing for short-term rental regulations, completed a white paper in March 2021 that estimates the county has at least 1,700 short-term rental homes. RUN estimates that at least 15% of homes in the Leavenworth area and about 11% of homes in the Manson area are short-term rentals. The white paper cited a 2017 University of Oregon study that found once 4% of a community's housing inventory is converted to short-term use, there are measurable negative impacts on housing costs and availability.
WVBW: What items have been checked off the list?
Maher: In terms of the "Where Will We Live" report's 18 recommendations to add more housing, there has been movement on several fronts:
Middle-market housing: In its report, the Housing Solutions Group decided to call attention to the need for more middle-market housing (defined as housing affordable to households earning between 80% and 175% of the region's median housing income) because it impacts a large number of people, some of whom cannot afford traditional single-family homes; and it provides assistance to employers who are having difficulty filling jobs because of the lack of housing. The Housing Solutions Group reasoned that if more middle-market housing is available, it will free up housing for low-income households being squeezed out of the market due to "down-renting" by middle-income earners.
Since 2017, about 1,900 new apartments have been built in the region, including in East Wenatchee, Wenatchee, Leavenworth, Entiat and Chelan. The cities of Wenatchee and East Wenatchee also have witnessed an uptick in the construction of townhouses.
In 2019, the City of Wenatchee completed updating its codes, allowing for more creative developments and housing types, such as townhouses and accessory dwelling units.
The City of East Wenatchee is currently in the process of changing regulations and zoning codes to allow for duplexes and triplexes in low-density areas.

"It's opening up those residential districts to this additional housing," East Wenatchee community development director Lori Barnett said at a recent group meeting.

The two cities also are on the verge of using a portion of sales tax revenues to pay for a homeless shelter and for affordable housing. That is expected to generate $400,000 a year for East Wenatchee and $800,000 to $900,000 a year for Wenatchee.
Serve Wenatchee's Thom Nees, who serves on the Housing Solutions Group, is spearheading an effort to get a community housing trust nonprofit started in the Greater Wenatchee Area to make another diverse housing type available to residents. Under this model, the community housing trust nonprofit would own the underlying land but residents would own the house or unit in which they live, thereby keeping the price of a house permanently affordable.
In 2019, the state Legislature passed a condo liability bill that has made it more attractive for developers to build condos.
In 2020, Chelan County hired Blake Baldwin as economic development director. His duties include pushing for more housing. Blake also serves on the Housing Solutions Group.
Infrastructure: The City of Wenatchee has extended sewer lines to Sunnyslope as part of a $29 million project, and to areas west of Western Avenue. In 2019, the state Legislature awarded $4 million to the Douglas County Sewer District to extend sewer to the Odabashian Bridge area, a move that, along with road improvements, opens up more land for housing in that part of the community. The City of Wenatchee is applying in 2021 for a $250 million federal grant to pay for large transportation improvements on both sides of the Columbia River. Those transportation improvements would ease congestion and open up additional land for housing.
Collaborating as one community: Many of the issues impacting our local communities today — issues such as housing, population growth and infrastructure needs — know no boundaries and are part of a rapidly changing landscape. In September 2020, a group of community leaders released a report, "Our Path Forward: Regional Thinking, Inclusion and Collaboration." The report encourages local governments to explore ways to collaboratively improve the delivery and efficiency of services in Chelan and Douglas counties, to add infrastructure on the East Wenatchee side of the Columbia River and in near­by communities that are open to growth, and to improve public transportation options for residents.
Training: Industry officials have reiterated the need for a local trades program, as the shortage of construction workers and subcontractors has led to higher costs for contractors, but there has been no movement on that recommendation. Many contractors continue to recruit workers from outside the region.
WVBW: Are the strategies still in play or have they been tweaked?
Maher: The Housing Solutions Group continues to meet monthly to hear updates and discuss housing issues and potential solutions. The group foresees housing availability and affordability remaining a big challenge for middle-income and low-income households for years to come. At a recent meeting, the group discussed those recommendations and believe they remain valid with the following exceptions:
The "Where Will We Live?" report focused on increasing the supply of middle-market homes to alleviate some of the pressure. While more middle-market housing has been added since the report was released, the lack of housing for low-income earners, including essential workers, has become more acute, particularly with wages not keeping pace with rising housing prices. As a result, the Housing Solutions Group is beginning to look at ways to update the recommendations so there is more emphasis on generating low-income housing.

"Prices are becoming more and more out of range for workers who live here," Columbia Valley Housing Association executive director Sherri Schneider said at a recent Housing Solutions Group meeting.

Another issue that wasn't readily apparent in 2018 is the impact of short-term rentals on the housing supply for year-round residents, particularly in the Upper Wenatchee Valley and Lake Chelan communities. In the Leavenworth area, about 15% of homes are short-term rentals, and in the Manson area, about 12% are short-term rentals. Chelan County has appointed a task force to come back with recommendations on how to regulate short-term rentals.
WVBW: How did the pandemic change things, if at all?
Maher: People have been moving to the Wenatchee Valley and to Lake Chelan during the pandemic, drawn by the region's quality of life considerations, including outdoor recreation and relatively good broadband coverage. Housing Solutions Group members and government officials expect the influx to continue, even after the pandemic subsides. The fact the Wenatchee Valley has been plugged in the national media as being a great place to retire also is having an impact, Housing Solutions Group members believe.
WVBW: What's the plan moving forward?
Maher: The first Our Valley Our Future Action Plan (for the years 2017-21), which includes the Housing Solutions Group's work, expires at the end of this year. OVOF has embarked this year on a large-scale community outreach, visioning and planning project — we are calling it the "Our Valley, Stronger" project — that will lead to a new community action plan for the years 2022-26. The "Our Valley, Stronger" project will be part community needs assessment and part community planning. Input from residents will provide an assessment of the region's challenges, strengths and weaknesses, as well as potential solutions, including those that will boost COVID-19 response, recovery and rebuilding.
OVOF anticipates housing to be a big topic for residents when we conduct the outreach work this year. If that happens, housing will be addressed in the next community action plan and the likelihood of the Housing Solutions Group continuing in some fashion is very high.