When Rhubarb Market owner Sandi Bammer lost her lease at her old location, she was growing disheartened looking for a new spot for her business. Fearing high rent and limited parking, she was determined not to move into the heart of downtown, but she was running out of options.
"I was literally two weeks away from calling it quits," Bammer said. "I told myself if I didn't have a place by the end of April I would be done."
A friend convinced her to drive through downtown Wenatchee in a last ditch effort to find a space. Only a week prior, a "For Lease" sign had gone up at the old Bloomers location at 10 N. Wenatchee Ave. On her first visit, Bammer handed over her first lease check for a three-year lease and claimed the new home of Rhubarb Market.
"It sounds super cliche and I've never been that person to be like 'Things work out for a reason' but they really did. Even this particular space wasn't the space I was looking for. I had another space and it fell through and I was oh so sad about that," she said. "Getting this spot, just the visibility of being downtown and the number of people who walk by my store and are able to discover it just didn't happen there. And I really do like this feeling of community downtown. There's other people rooting for my success that's not just me."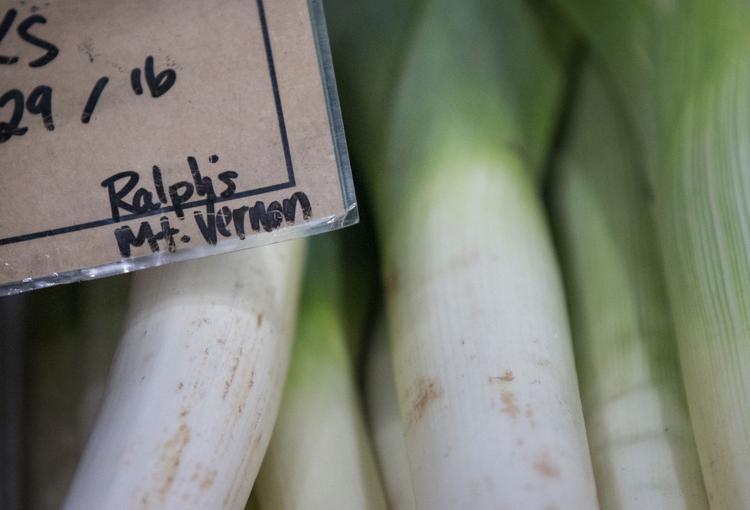 Bammer started Rhubarb Market nearly six years ago at 1202 N. Wenatchee Ave. with the goal of bringing more local food to more people. She works with around 20 different local farms seasonally to stock produce, bread, grains, jams, honey and other products in her store. Depending on the time of year, she even has local popcorn.
"My vision statement was to expand accessibility on both ends: To expand the number of places that farmers and producers had to sell their food and to expand accessibility to the community to get that food. To make that connection year round, versus just a farmer's market that's open one or two days a week for a few hours," she said. "I never thought of myself as being a total one-stop shop, but I wanted to have a cafe and be a place for community gathering around food and social justice issues. And I feel like we kinda did that."
But she said the new spot, measuring around 3,000 square feet and open five days a week, offers plenty of space to expand and the visibility to draw in new customers.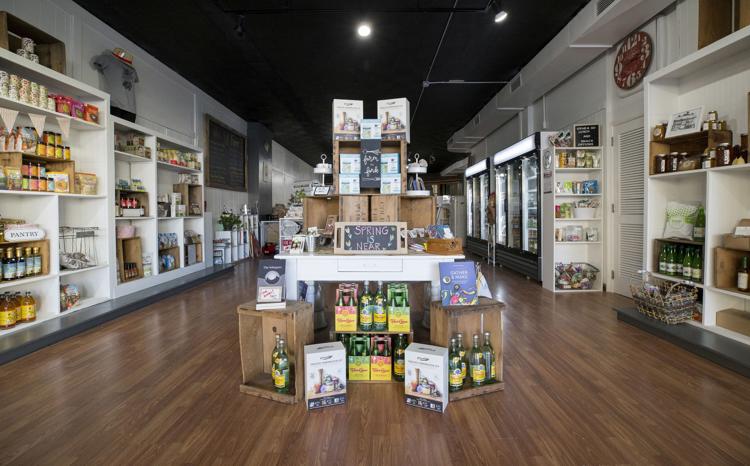 "In this new space I feel like I'm going to be able to do the deli and grab-and-go food, that's been something I've wanted to do all along and it never worked out," she said. "I want people to be able to come in here and look at the produce and then look at the deli case and see that produce being used in the same yummy foods they're getting. That's something that's really important to me. It expands my ability to attract more and different customers but it also helps me buy more from farmers, which then makes what they're doing more viable."
In addition to food, Bammer is also looking to add a cold-pressed juice bar. But stocking local produce and offering Community Supported Agriculture (CSA) subscriptions — weekly or bi-weekly boxes of in-season fruits and vegetables — has always been at the heart of the business, Bammer said.
"CSA has always been the thing that's kept me open and kept me afloat," she said. "People who get the CSA are specifically looking for local, seasonal produce. I can tell you where it came from, who the farmer was and how they grew it."
Over the past 5 years, CSAs have averaged around 90 customers in the summer and 60 in the winter, though Bammer said there's room to grow.
When Bammer opened the Market, only a handful of places in the area were doing CSA subscriptions, and a similar business selling local produce, Farmhouse Table, had just closed. Bammer had worked there with owner and friend Kim Louise Lohse.
"There was that void and I didn't want to see it go away," Bammer said. "I really liked what I had been doing there, but I also had ideas for ways to expand it and make it a more sustainable business."
Bammer started offering locally ground and roasted coffee and offering ready-to-eat options. She also said attitudes about local food have changed. People are realizing more and more the importance of buying local food.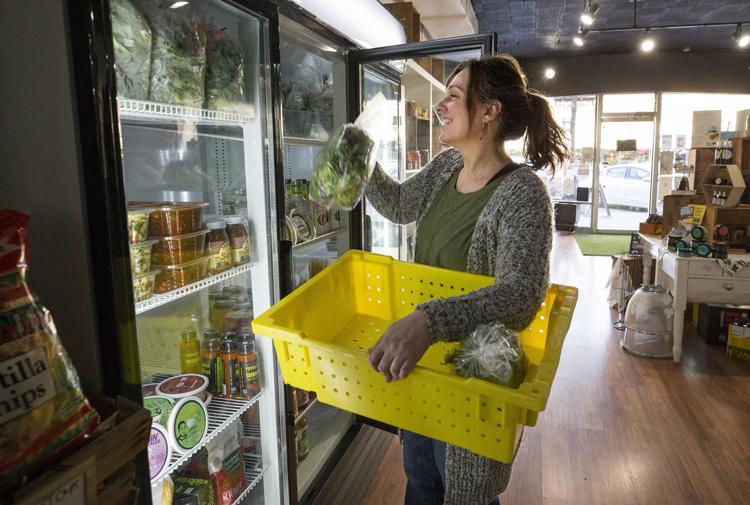 "15 years ago when my friend Kim started doing what she was doing, it was a very small group of people and I feel like she was so ahead of her time," Bammer said. "She died last year and I wish that she was still here so she could see this iteration of the shop. Because I think she would be really excited about where Wenatchee is at."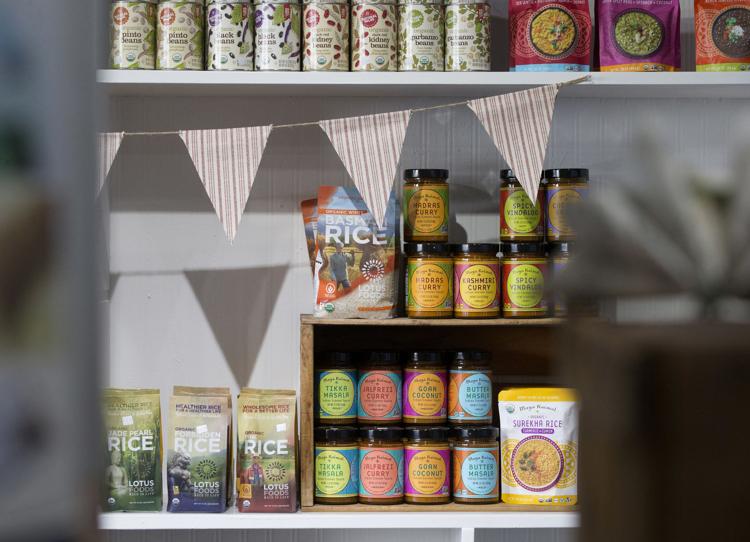 As she expands, Bammer hopes to become a place where customers can do their regular grocery shopping, getting not only produce, but local coffee, bread and hard-to-find organic and natural foods.
"I think it's important: buying local and the way that it contributes to your local economy and not just food, but small, independently- and locally-owned business in general and how important they are for community and for a vibrant local economy," she said "I'm really excited to be a part of that."