WENATCHEE — You may not have heard of Stevens Home Group, but owner Seth Stevens dreams of turning his real estate company into a household name in Wenatchee.
He launched the business, which operates under the Keller Williams umbrella, just over a year ago and has found some early success. Together, the company and Stevens' personal sales have reached $4.9 million in the past 18 months.
Stevens celebrated his 20th birthday on Nov. 21. He was 18 years old and still attending Eastmont High School when he first earned his real estate broker license. 
That makes him a rarity in the real estate industry. Nationally, the average realtor is 54 years old, according to the National Association of Realtors. 
Stevens' age, at first, made it difficult to break into the market, he said. But he now sees the native understanding of digital tools that come with it as an advantage in the crowded local market, he said.
"It's just so difficult to get through and make a name for yourself in real estate and it didn't help that I was 18 years old," he said. "There's such a lack of credibility when you're 18. I just kept my nose down and kept working and working."
Stevens has always had a knack for sales, he said. Through high school he oversaw the concession stand at Wenatchee Valley's Super Oval and spent two years selling jewelry at J.C. Penney. He also runs a jewelry business through eBay as a side gig.
Requirements for a Washington state real estate license
"I've always had a natural ability to be able to sell myself or products," he said.
And it was at the J.C. Penney jewelry counter that his real estate career began. Crystal Hughes, a real estate agent for Keller Williams Realty North Central Washington, stopped in to purchase a dress and earrings.
"I go there a lot and no one's ever sold me on jewelry there before," she said in an interview last month. "The first thing he asked was what the occasion was. Instead of selling me anything he asked a question to get to know me better."
She ended up buying the earrings Stevens recommended, and offered him a job in her real estate office.
"She came in and liked the way I sold her jewelry and said, 'Hey I think you could be a Realtor. I'm opening up a new office in town and I need new people,'" he said. "I was only 17 at the time."
Other J.C. Penney customers had offered Stevens sales positions before, but the idea of real estate connected with him, he said.
"Real estate is something I've always been fascinated by. But it was never something I thought I could do," he said.
After meeting with Hughes again, he decided to pursue his real estate license. Following Washington Department of Licensing requirements, Stevens completed a 90-hour course and was ready to take his broker's exam.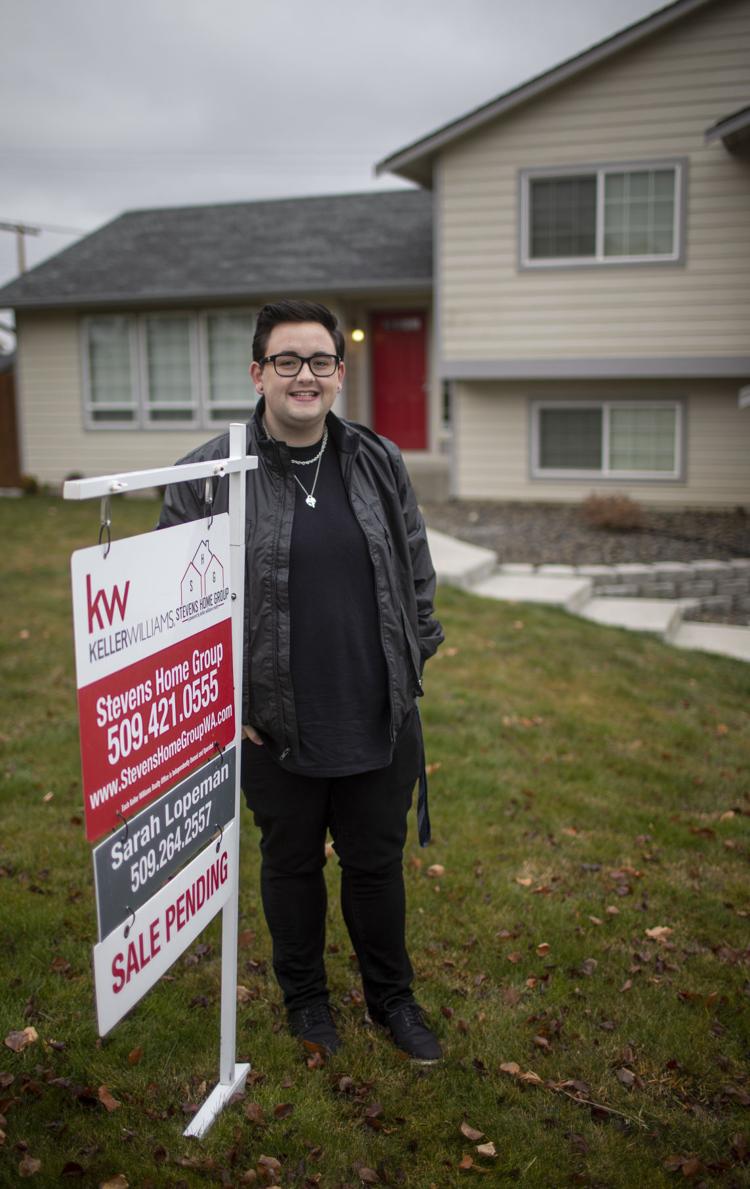 But his application was stalled in January of his senior year when DOL staff saw he didn't have a high school diploma. Stevens was in Wenatchee Valley College's Running Start program and had more than enough high school credits to graduate, he said.
"That's where they were like, 'We can't issue it.' I explained to them the situation and they said they needed more documentation," he said.
Stevens' high school principal, a WVC professor and the real estate office's managing broker wrote letters to DOL to vouch for his credits, he said.
DOL accepted Stevens application because he had an "equivalent" of a high school diploma, department spokeswoman Christine Anthony said. He was licensed in February 2018.
"It took a few weeks but we got it," Stevens said.
Stevens entered the real estate industry during a hot time in Wenatchee's housing market. Home sales that month were up 78% from the February before, according to Pacific Appraisal Associates data. Median sales price was up 11%.
It was a competitive time for brokers and Stevens struggled to get a foothold, he said. He didn't make a sale for six months.
"I was just working so many hours and I felt like I was going but not getting anything out of it," he said. "Then I sold my first house and got the commission check and for me it was like, 'OK this is real.' It was the biggest check I'd ever received at the time."
Business began to slowly pick up and Stevens quickly decided to take the next step: launching his own company.
"I sold a $795,000 house in Chelan and I took all of that money and put it into forming Stevens Home Group, which is the real estate team that I have now," he said. "I launched it on my 19th birthday."
The company has its own business license but operates under the Keller Williams brand for designated brokerage services, Stevens said.
"You can have your own company underneath the Keller Williams umbrella. You can market yourself, you can come up with your own ideas and you can use your own signage," he said. "The only difference is you don't have to have your own designated broker like you would if you went and opened up your own office."
Stevens has two independent contractors who work for him out of his Wenatchee office space. He receives a percentage of the commission of every house they sell and he pays a percentage back to Keller Williams, he said.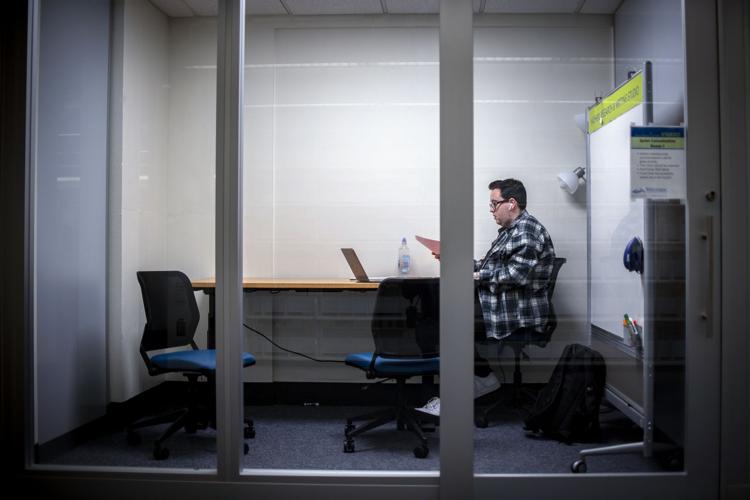 Starting the business was a milestone, but it came just as Stevens needed to leave Wenatchee to attend Western Washington University, he said. He's now majoring in public relations and expects to graduate in the spring of 2021. After he graduates, Stevens plans to return to Wenatchee to continue building up his company.
"Ten days after I officially announced everything, I was moving to Bellingham to go to school," he said. "My 19th birthday present to myself was launching the brand, we celebrated and it was really cool. Then the real work began after that."
Over the past year Stevens has been commuting back a forth to check in on the business and visit family. At the beginning, he was coming over every couple weeks.
"I was making a lot of trips back when I first moved to Bellingham because of my mother," he said.
She was diagnosed with cancer in June 2018, right after he graduated high school. Her condition progressed and she passed away in February.
It's been a driving force for Stevens — both to make her proud and to make the most of his opportunity, he said.
"It was a wake-up call. I thought, 'This is what I want and I don't want to wait.' She died when she was 52 years old and from my perspective, if I died then, by this point I've already lived almost half my life," he said. "So that's a scary thing. I'm not going to wait until I'm in my late 20s or early 30s to try to build a business. Why can't I just do that now? It was a driving factor for sure."