Rory Turner has been doing the math on the hundreds of thousands of dollars that have been spent on documents and drawings for a dozen projects in Wenatchee's downtown area.
"When you summarize all the projects, and add up what the potential financial investment could be, it makes you sit back and take notice," he said.
Enough that when asked, "What's coming in 2022? What are you watching for that will change how the Wenatchee Valley does business in this new year and beyond?" Turner, who has redeveloped several downtown commercial spaces and is an elected Chelan Douglas Regional Port Authority commissioner, provided an expansive and enthusiastic response.
The projects he noted range from commercial ventures to public facility improvements and residential developments that would add 700-plus new living spaces in the downtown area.
"These are stunning developments — all proposed to happen in the next 3 to 5 years," he said. "If they happen, everything changes downtown."
Adding 1,000 to 1,500 people in a seven-block area would push restaurants and stores to be open on Sunday. Street lights, pedestrian walkways and wayfinding become important.
Existing spaces then become more valuable, including the currently "dormant" top floors of the downtown buildings.
One of the unknowns, he said, is where those downtown occupants would be coming from. "That showed up when Riverside 9 was first completed," he said. "Many of the tenants were new to the area so that's why our vacancy rate didn't change much even after 312 units came on line. That is interesting to me."
New people moving in bring new interests and outlooks.
"Culturally you begin to sense a broader diversity and deeper commitment to a variety of arts including music and theater. More artists, more musicians, more patrons of the arts," Turner said. "People visiting start to see something that never existed before."
He is careful not to get ahead of the game, though, noting it's possible not all the projects will come to fruition. But they're all securely in the "what to watch" category this year.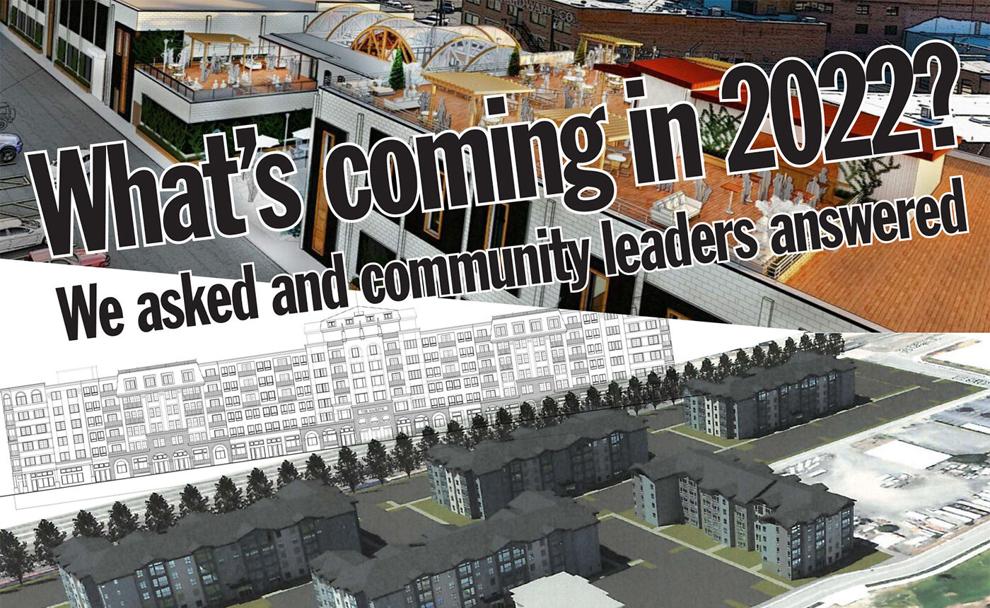 Turner is in good company, according to the responses from other community and industry leaders, who are tracking everything from investments in hydrogen, hydropower and housing to looking for ways to leverage the region's continued stronghold as a tourist destination that brings with it an influx of cash and developer interest.
Most of the developments were in play before the pandemic shifted everyone's gears in early 2020, while others evolved in response to the virus that all had hoped would end after six weeks of precautions.
Their lists of challenges follow a similar tack. The response to a query about the state of the economy in 2019 garnered concerns about e-commerce's impact on brick and mortar businesses, along with housing availability (affordable or otherwise), political polarization, trade wars, skilled labor and small business burdens that come with minimum wage hikes and more taxes.
This year, supply chain disruptions, climate change and a missing-in-action workforce have moved to the front burner. They join the still present COVID-19 concerns that have been top of mind for the past 20 months — new variants, hospital capacity, health care worker burnout, the masked vs. the maskless, and the long-term impacts on basic education as schools try to adapt.
Despite the challenges, the outlook for 2022 and beyond is bright, they say.
From mayors to developers and agriculture leaders, you can read the responses we gathered by clicking on the links below. 
---