WENATCHEE — Wenatchee Valley's home building industry was poised to take off when the pandemic hit last spring.
City and county planners, responding to the region's housing shortage in 2017, had been streamlining processes and providing new tools to encourage new housing development.
Developers responded, presenting a mix of new subdivisions, along with those in their second or third phases, all adding to the supply of lots waiting to be matched with builders and homeowners.
The region's ever-present housing industry challenges also were being discussed. The topics range from the high cost of lumber and the shortage of construction workers to the ongoing concern about affordability.
One thing apparently not in short supply in the past few years is homebuyers, despite the continued climb in prices. Interest rates remain at record lows, reducing qualms about making a 30-year commitment to buying a home.
The arrival of COVID-19 created a brief pause in both construction projects and permit processing. It did not last long.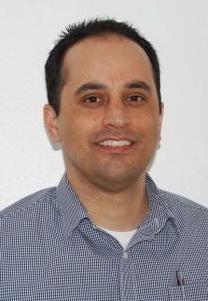 "Last year was booming," Douglas County Planning Director Mark Botello said. The planning department issued 197 permits for single-family homes in 2020, down from 218 in 2019, but up from 169 in 2018. Those numbers were double the single-family home permits issued just five years earlier.
Chelan County and the city of Wenatchee reported similar trends last year.
"Considering the other elements of the economy that slowed in 2020, the housing construction segment is seemingly on pace for a new record in 2021," said Chelan County Community Development Director Jim Brown. "2020 was the highest in the last several years, only slightly higher than 2018 — not just in single-family residences, but in all categories of building permits."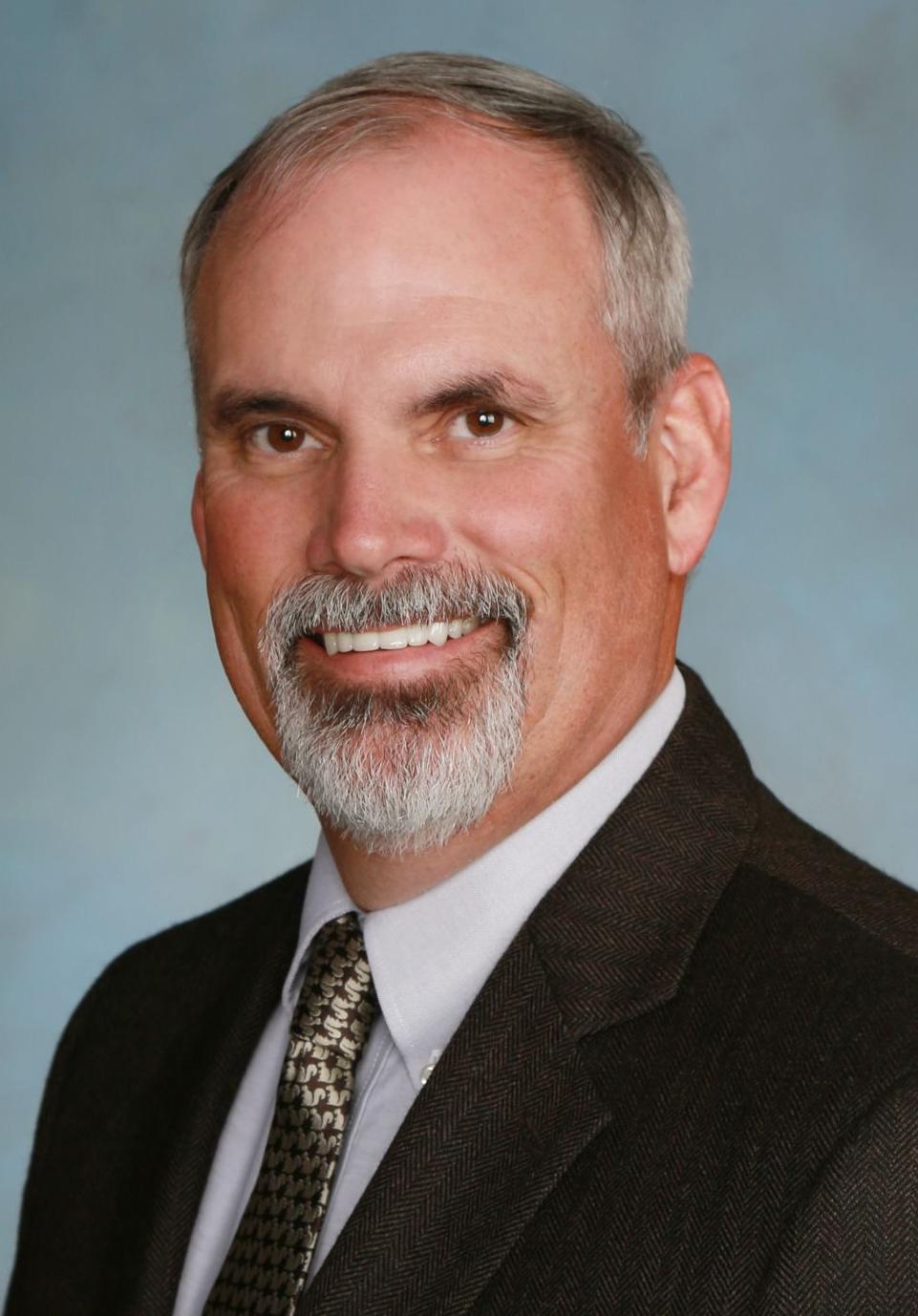 Chelan County issued 308 single-family permits in 2020, compared to 259 in 2019 and 301 in 2018. It also issued four permits for multifamily projects in 2020, matching what had been issued in 2019. The last multifamily permit before that was issued in 2016.
"We had a drop-off in applications when COVID restrictions came on for both the government and for the construction industry," Brown said. "But then, what should have been a normal tapering of application numbers into the fall actually saw our application intake soar. We think the curve in applications just got displaced a few months. The spring and early summer submissions caught up to and surpassed expectations."
The high volume continued into 2021, he said, prompted, in part, by the statewide adoption of the new energy code on Feb. 1.
"People wanted to get their applications in by Feb. 1, in time to be vested to the older code and its lower cost implications to construction," he said. "In January and February alone, we took in 200 permit applications when the expected amount was 100 for that same period. We are working through the backlog of applications, but it simply takes time."
The rush created delays in the permit-review process, sparking frustration from builders and developers, he said.
"We can only accomplish so much in the time we have. And I cannot justify hiring more technical staff and training them up if this turns out to only be a temporary issue. That is what we are constantly analyzing," he said.
WENATCHEE — Builders are booked and likely to stay that way, say housing industry representatives.
In Wenatchee, the pace of applications might not be a record, but it follows the pattern.
"While some projects may have been temporarily delayed by the pandemic, many others moved forward through the process and are now under construction," said Wenatchee Community Development Director Glen DeVries.
The increase in building activity was part of the plan before COVID-19.
"In 2019, the city undertook a significant housing code update with the intent of providing a clear path forward for developers and neighbors," DeVries said, with open space and design standards designed to blend new housing into existing neighborhoods.
WENATCHEE — Here are eight of the housing developments and subdivisions currently in the works within the Wenatchee city limits, according to …
The housing industry responded by providing a variety of housing types.
"A number of new developments for multi-family housing, townhomes, duplex, accessory dwelling units and single-family housing have been approved and are in various stages of development and construction," he said.
The city issued permits for about 45 single-family homes in both 2018 and 2019, and another five permits for 209 new apartments in 2018 and four permits for 14 townhomes in 2019. In 2020, it issued 29 permits for single-family homes and another 11 permits for multifamily housing that will provide 174 units.
"Implementation and use of the new tools provided in the housing code are a priority for the (city)," he said. "We look forward to providing more outreach and information on the new tools and opportunities available in the coming year."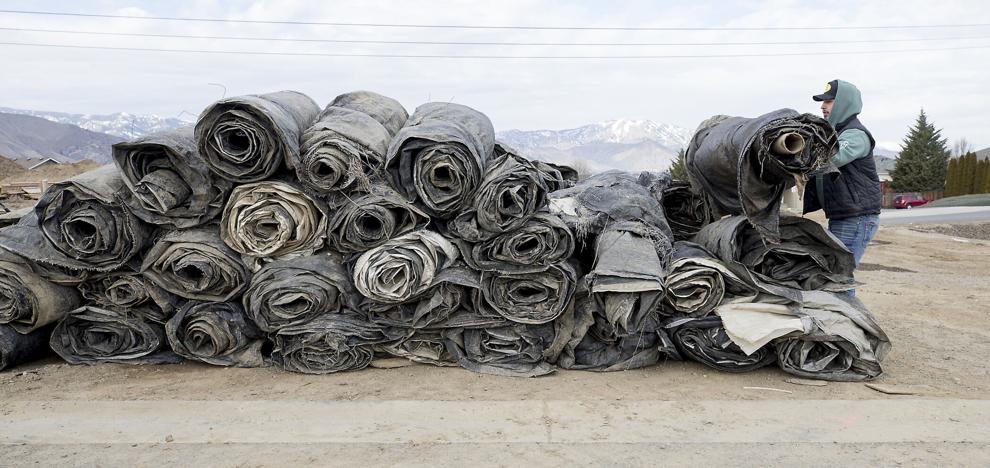 Botello said Douglas County also has continued to look for ways to encourage development. In late February, the county approved a change that allows pools, retaining walls and mother-in-law apartments to be built as part of a model home package — starting before the final plat of a subdivision is approved.
"It allows them to get ahead of the game," he said.
Previously, accessory projects would have to wait for the final plat to be approved.
Planners worked on the new code for 10 months, Botello said.
"There were a few developers with applications in hand waiting for it to be approved," he said.
WENATCHEE — Our Valley Our Future's Housing Solutions Group released a study back in 2018 that included 18 recommendations for "common sense" …
The other ongoing concern for cities and counties is affordable housing — an issue that is being discussed across the nation. With demand during the pandemic remaining high, inventory is tight and prices continue to climb.
Pacific Appraisal Associates' Real Estate Snapshot report shows the median sales price of homes in the Wenatchee market has climbed 19% in the past year, from $326,750 in February 2020 to $387,450 in February 2021.
"There's always a need for affordable housing, but there's only so much the government can do," Botello said. "The real estate market is pretty solid out there. You're lucky if you can find a $180,000 house in the Wenatchee Valley."
Brown agreed about the difficulty of encouraging affordable housing.
"The market has to see a reason to invest in those types of projects," he said. "Our sense is, with the notable exception of a few developers that work in that niche, there is not a lot happening with single-family housing when compared to individual home construction on individual lots. Clearly there are some apartment complex proposals in the county, such as the proposal in Sunnyslope, but demand is still outpacing supply."
He expects the region will continue to see a lag in "affordable" new home construction.
"This is why the used-home market is on fire right now," he said. "People need housing, and houses of all kinds that are in the 'first home' category are not on the market long. New construction of the same category of home is nowhere near a volume to satiate the demand."
The county is seeing a large number of remodels and accessory dwelling unit permit applications, but it's difficult to say whether that will help fill a gap in the housing market.
Looking forward, Brown said he expects home building will return to a more "normal" pace, but he's not taking bets.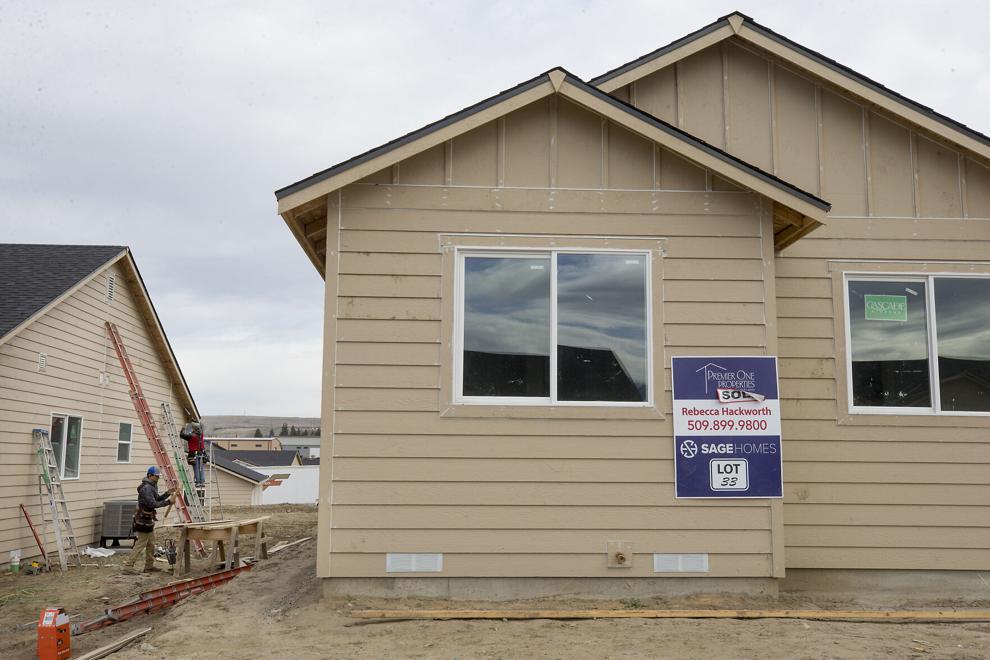 "We keep hearing the new 'Zoom economy' has created even more demand as people who can now work remotely want to flee the west side for Chelan and other eastside counties," he said. "If that is the case, I do not expect the numbers to drop and we may even see more increases. Certainly mortgage interest rate changes always affect home construction to some degree, as well as not knowing what could happen if new COVID-related issues arise. Those are all wildcards."
The short-term vacation rental issue also could have an impact on Chelan County's building industry — if not on affordable housing.
The county has a moratorium on new vacation rentals while it considers regulations. The concern — even before the pandemic — is it is driving up housing costs.
"We don't have a way to know how many properties are affected by the moratorium," Brown said. "We know we have around 1,500 short-term rental properties in the county, but are unsure what regulation changes may do to the construction industry. It may just re-focus their effort to other construction that will likely still occur — including custom homes, other development and "Zoom economy immigrants" moving into the county.
Botello said Douglas County is hoping to see a better balance in the future — with a shift toward commercial construction.
"One of the issues is we are predominantly residential. We would like to see that balance between residential and commercial — give people places to eat, shop and do business," he said.