WENATCHEE — Growing up, Michelle LaFayette spent a lot of time at Western Market.
There wasn't a lot to do at the neighborhood grocery store owned by her parents, Lisa and Frank LaFayette.
"I remember telling Mom and Dad a lot that we wanted to go home," says Michelle.
Still, Michelle and her sister, Melissa, played games in the walk-in cooler in the summer, shoveled the snow off the roof in the winter and did their homework in the office.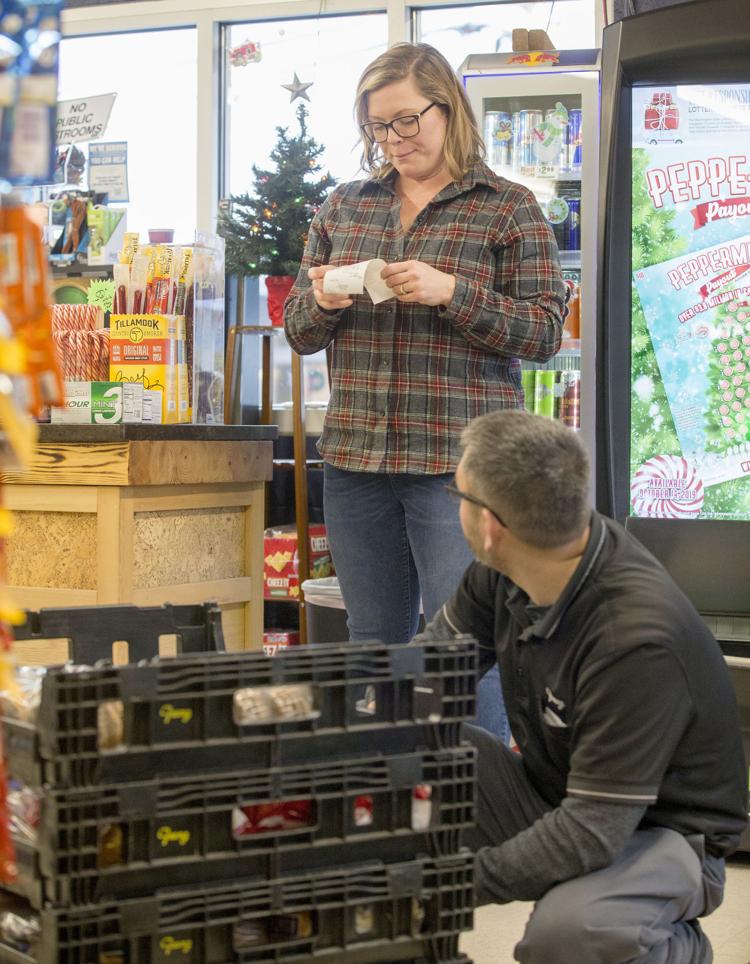 Michelle, who graduated from Wenatchee High School in 2002, remembers thinking she never wanted to own a grocery store.
"I saw how much time my parents spent there and thought, 'that isn't for me; never in a million years,' " she says.
What a difference a couple of decades makes.
In 2015, Michelle bought the store from her parents.
"They were ready to be done with it and the thought of not seeing it in the family anymore made me want to come back here," she says. "There's something about the feel of this little store and the neighborhood it's in and the customers we have that's a special thing.
"It's a nice little community and I wanted to continue being a part of that."
Michelle is a third-generation LaFayette to own Western Market. Her grandfather, Frank Sr., bought it in 1970. He sold it to his son, Frank Jr., in 1982. Frank Jr., who still works freight one day a week at the store, remembers hearing that a man named Robert Duvall built the store in the 1950s, putting it up in an orchard.
"It wasn't zoned for commercial use back then but (city officials) went ahead and zoned it commercial," Frank Jr. says.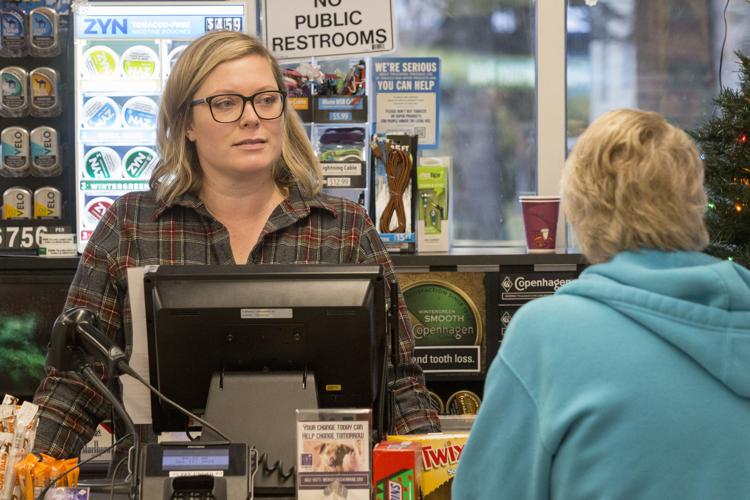 Frank Jr. says there was another owner or two before his father bought the store. Frank Jr. still owns the strip mall that surrounds Western Market. The strip mall was developed by Frank Sr.
The LaFayettes say that the space where Dizzy D's restaurant is located used to be an auto repair shop.
Michelle says she and her sister are thinking of buying the strip mall in the future from their parents.
But for now, Michelle says, she is busy running the store. In the first few years, she worked 40 to 60 hours a week. Recently, she says, she has learned the art of delegating and has cut her hours down significantly.
She credits that, in large part, to her staff of seven.
"I have a fantastic group of people working here right now," she says. "That makes all the difference."
One of those employees is cashier Pamela Baker, who started working there in 1995.
"I love this job," Baker says. "I love the people I work for, first and foremost. And the customers who come in here are amazing people. They are all people who live in the neighborhood, which makes it, to me, just like a home corner store."
So what makes Western Market successful, especially when there's a Safeway just a few blocks down the street?
First, says Michelle, there is rarely a line at the counter, even though there is a steady stream of customers all day long. Second, the inventory is extensive for a 3,000-square foot store.
"We like to carry a little bit of everything," Michelle says. "When someone walks in the store and says, 'I forgot to buy tomato paste at the store, do you have that?' I can say, "Yes, we have that.' "
Big sellers are chips, beer, wine and soda but there's also — rope.
"A guy came in asking for rope and when we said we had it, he said he knew we would. We try to make it so that, if someone walks in and needs that random thing, we do have it."
Among the stock items are motor oil, greeting cards, duct tape, baby bottles, cough medicine, paper clips, measuring spoons, pens and pencils, canned and frozen veggies, frozen pizzas, rulers and ice cream.
"We also sell every kind of candy under the sun," Michelle says.
For the future, Michelle says, she plans to keep things pretty much the same at the store. What's there is working. "We're definitely a neighborhood store," she says. "We've got a lot of the same people coming in here that have been coming in for decades. We know them by name. For a lot of them, it's almost a 'Cheers' kind of situation. They come in and we know their life story and what's going on. It's a good feeling."